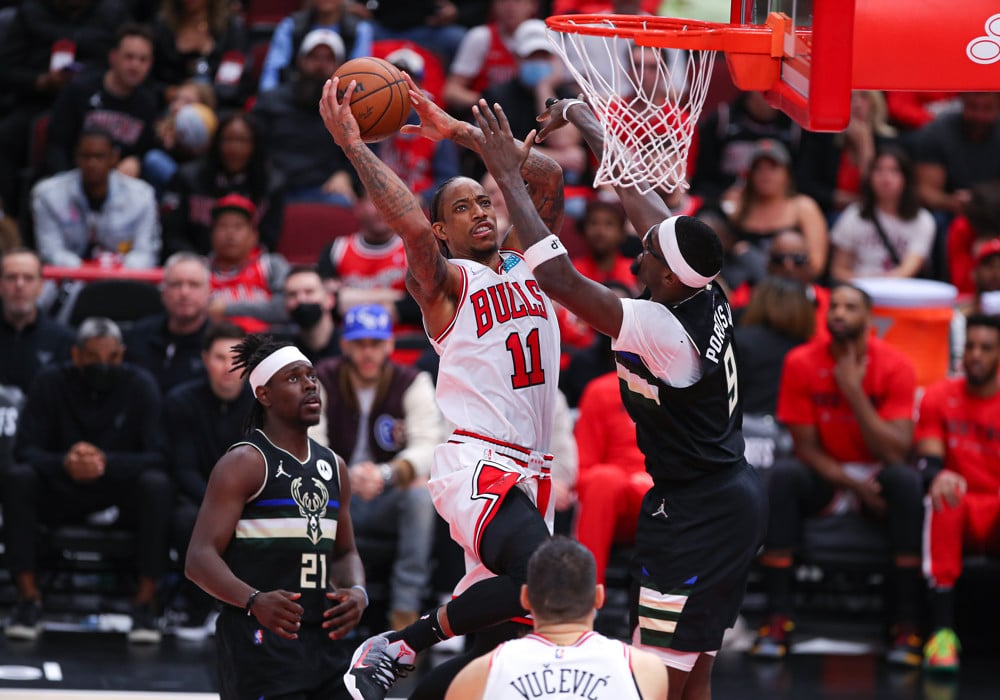 Happy Tuesday to everyone! As most Tuesdays are, we have a light NBA card tonight. there is a ton of value in the player prop market per usual. We hit three of the four-player props in our last article and should have been a sweep, but we'll take it. Let's keep this going with four more of my NBA Player Prop favorite bets on the slate.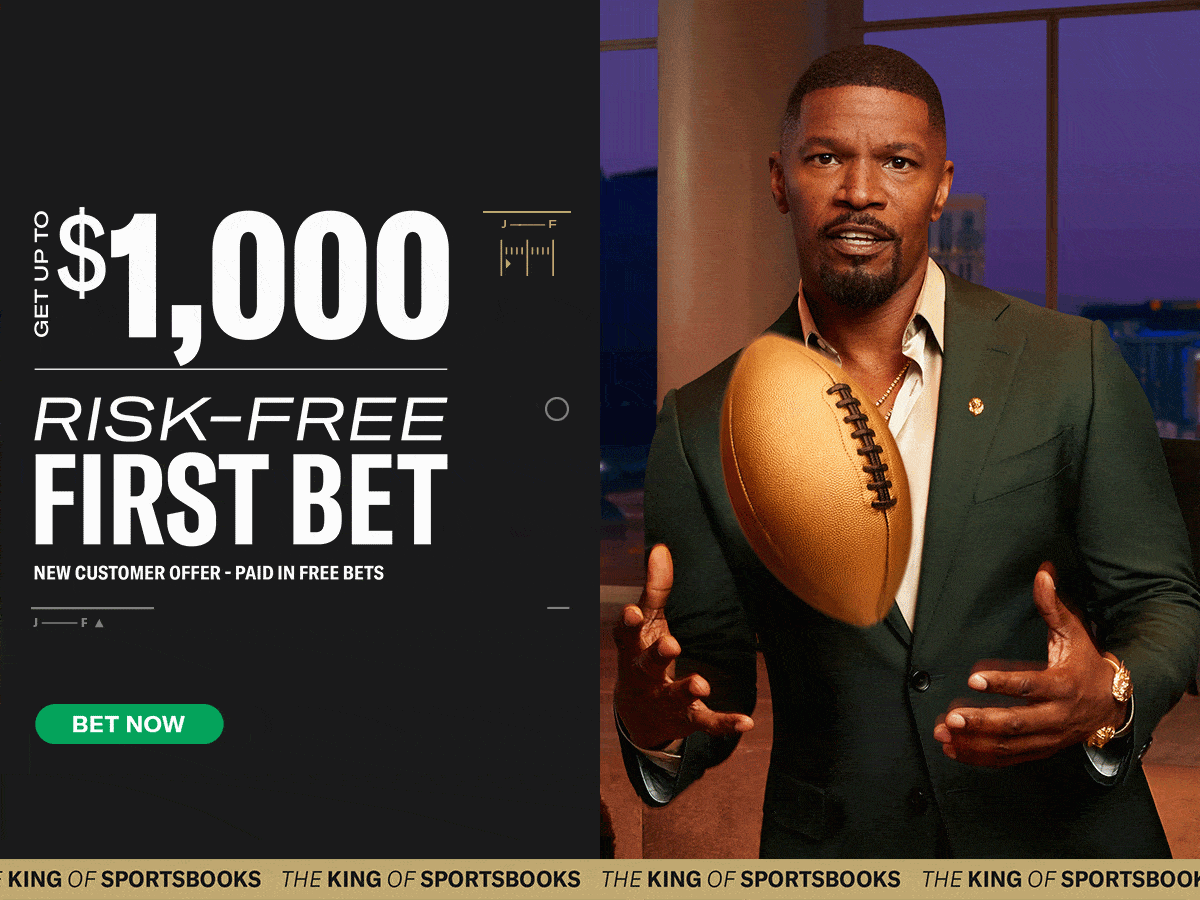 DeMar is quietly having another solid year, but no one cares due to his team being an afterthought. Well, no one except for us (for tonight at least). Miami has been a bit of a disappointment also, but mostly due to injuries and load management. One thing that has remained consistent is their defensive effort. They rank 8th in points allowed per 100 possessions and 7th in defensive rating. As usual, we have no idea who is going to play for the Heat, but honestly, it doesn't matter. 
The Heat defense is solid no matter the lineup, there is one advantage DeMar has in his pocket. As we all know, DeMar is one of the masters of the midrange. So much so, that the Bulls are 5th in long mid-range percentage which he is heavily responsible for. Analytically, those are the worst shots to take but for our bet, we will take them however we can get them. The Heat struggle to defend mid-range jumpers, as they rank 23rd in long mid-range defense. This sets up for Demar to post up at the free throw line extended and put in work all night long. 
He has exceeded this number in five of the last six games. The matchup sets up for another 30+ point performance. The bulls are on a four-game skid and to get out of that, there is going to have to be a lot of DeRozan. Miami does play at a slower pace, so pushing the tempo could benefit the Bulls and the opportunities for DeMar.  
If you have listened to me on any SGPN NBA Podcast, then you know I am not a huge fan of Jordan Poole. Decent player, but not sure if he's good enough to be praised as much as he is. With that being said, we will look at him to go under his point total tonight against the New York Knicks. I know he just came off a 40-point outing against Toronto but I believe that gave us more value in this point total.
He will be matched up against a Knicks team that is 9th in points allowed per 100 possessions and top ten in defensive rating. The jury is still out on how Poole handles being the focal point of the offense. So far (small sample) he has adapted well, but this is the best defensive team and scheme he will have faced since the Steph injury. 
Defensively, the Knicks not only play good individual defense, but they defend well collectively as a team. In four of the last five games, they have allowed under 110 points. This is important for our under knowing that there will be no drop off in effort or intensity from one defender of Poole to another. With Mitchell Robinson averaging two blocks per game in his last six, the painted area should be on lock tonight. Altering some of Poole's floaters and keeping him off the foul line is going to be key for us to cash this under. 
I know it's always tough to root for failed human achievements, but they are profitable in certain situations. The Knicks recently held DeMar DeRozan and Zach Lavine to 31 total points and did a hell of a job on Tyrese Halliburton a few nights back. As a team, they are top ten in effective field goals and three-point percentages allowed. All signs point to the Poole party being rained out in New York tonight.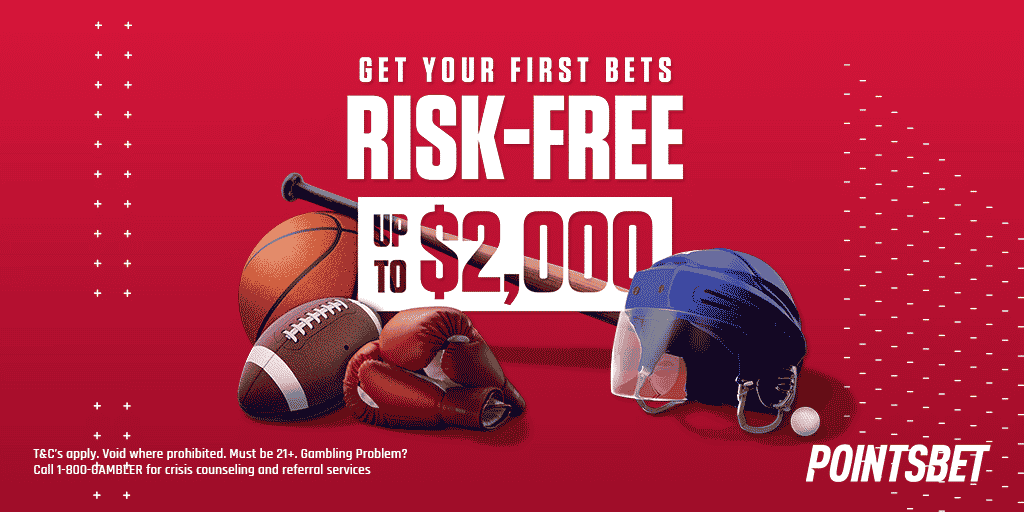 The Suns have not been shining very bright over the last month and a half. Before their current three-game winning streak, they were 1-6 in the month of December. Lineups have been fluctuating with Booker, Ayton, and CP3 in and out of the lineup. The one constant is the play of Mikal Bridges on both ends of the floor. Devin Booker is a game-time decision and with a tough three-game stretch incoming, he may sit this one out. This then adds value to Bridges as he will likely get an uptick in attempts and aggression. 
This year without Devin Booker, Bridges is averaging 21.6 points per game on 21 attempts in those games. The Wizards' defense struggles defending from beyond the arc, ranking 27th in three-point percentage allowed. Even with Booker in the lineup, I love the matchup for Bridges against the Wizards forwards. He has exceeded this total in three of the last five games. With the struggles the Wizards are having defensively, I think Bridges is in for a 25+ point outing, especially if Booker and CP3 sit tonight. 
A bonus bet is Bridges over three-pointers made. It is currently not on the board but should post at two or two and a half. He has gone over this number in every game in December but one and has a six-game streak going into this game. Washington is 23rd in corner three-point percentage allowed and guess who is inside the top 90 in corner three-point percentage? You guessed it, Mikal Bridges. He shoots 47 percent on corner threes and 40 percent overall from beyond the arc. These bets are somewhat correlated and we have the data to help support them. I love this NBA Player Prop to go Over! 
In the last meeting between Utah and Detroit, there were 241 total points scored and Bogdanovic only scored 23. With that many points scored by the Pistons, you would think he would've had a bigger imprint on the game. The good thing about that is, even if he does score 23 again, we cash this over. Detroit has been playing with a lot more energy lately and I expect that to continue tonight led by a big night from Bojan. In the month of December, he is averaging 23.6 points per game but 25.6 over the last five.
This number should be closer to 23.5-24 just off of the volume alone in my opinion. Now hopefully no bookmakers are reading this and start hanging higher numbers on this prop in the future. Bojan Is getting up around 16 shots per game and making about 2.5 three-pointers on the season. The Jazz play at a fast pace (11th in NBA) which will just increase the volume for Bojan.
Defensively, the Jazz rank 27th in points per possession. The Pistons' offense is not good at all, and that's putting it lightly. Bojan is their offense and continues to perform in his star role. Expect another shootout in Detroit tonight and let's hope Bojan does not show up with a pocket knife. He has gone over this number in four of the last five games. I love this NBA Player Prop to go Over!