We've got a nice mixture of the old and the new on this week's fantasy basketball waiver wire list, including a couple of really new guys – rookies. Don't sleep on the under-the-radar rookies who are putting up solid stats this year, outside of the limelight. However, if you aren't into the rooks, I've got eight other players who can also help out your squad.
(only includes players rostered in less than 50% of Yahoo Fantasy leagues; stats listed are after Saturday's games)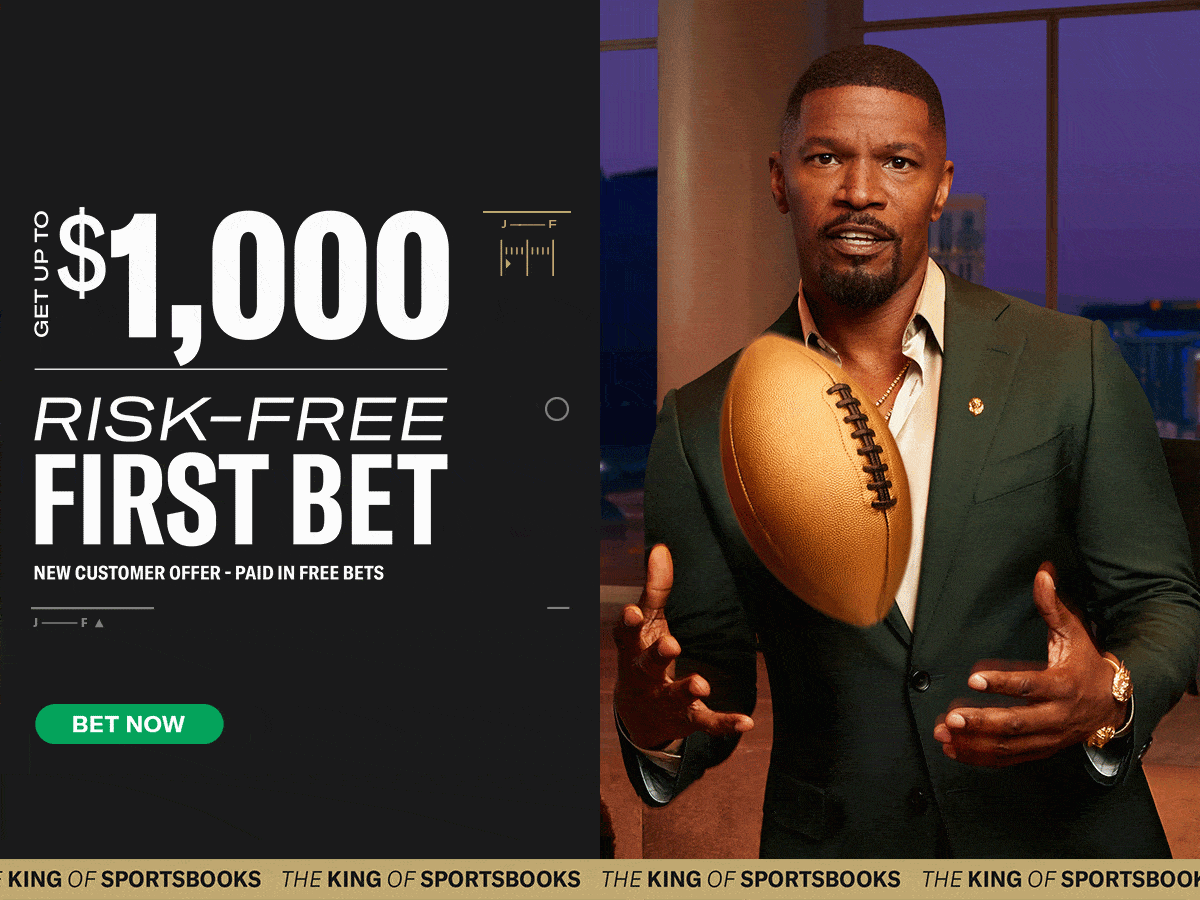 Best Fantasy Basketball Waiver Wire Pickups: Week of Dec 12th
Larry Nance Jr – New Orleans – PF/C – 33% Rostered
(9.2 ppg, 5.6 rpg, 1.8 apg, 0.9 spg, 0.9 bpg, 65.5% FG)
Larry Nance Jr jumps back up to the top spot on our fantasy basketball waiver wire list after a killer game against Phoenix on Friday. His line that evening was 17 points, nine rebounds, five assists, four steals, and a block. He's always been a solid fantasy contributor, and this season is no different, as he quietly helps you in all stat categories. Not spectacular, but solid.
Kevon Looney – Golden State – C – 25% Rostered
(6.4 ppg, 7.6 rpg, 2.8 apg, 0.4 spg, 0.6 bpg, 66.7% FG)
I said last week that I'm going to have to keep writing about Kevon Looney each week until either his play drops off or enough fantasy players pick him up. Since neither has happened, here he is again. In the three games since we last spoke, the Warrior big man averaged 6.7 ppg, 10.3 rpg, 1.3 apg, and 1.0 bpg, while shooting 73% from the field. In Year 8, he's averaging career highs in points, rebounds, assists, and field goal percentage.
(11.0 ppg, 3.0 rpg, 2.1 apg, 1.2 spg, 0.4 bpg, 2.1 3PTS)
Kentavious Caldwell-Pope is a player I relied on quite a bit last season, and he's having another solid campaign in his first year with Denver. His last three games show what kind of well-rounded line he puts up – 11.3 ppg, 3.7 rpg, 2.3 apg, 1.0 spg, 0.3 bpg, while hitting seven three-pointers over that span. His threes and steals bring a solid 3-and-D contribution to your fantasy roster.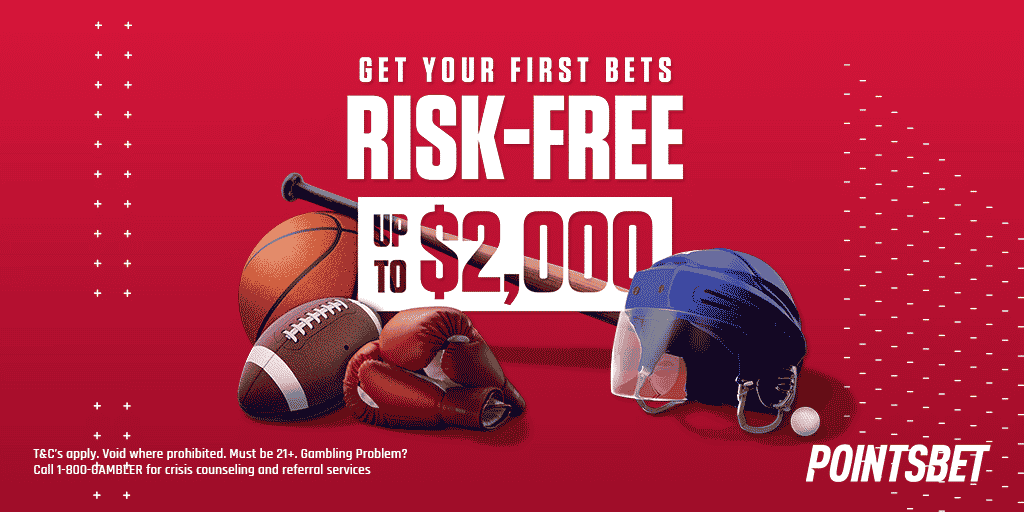 Walker Kessler – Utah – PF/C – 46% Rostered
(6.1 ppg, 5.7 rpg, 0.6 apg, 0.2 spg, 1.8 bpg, 75.6% FG)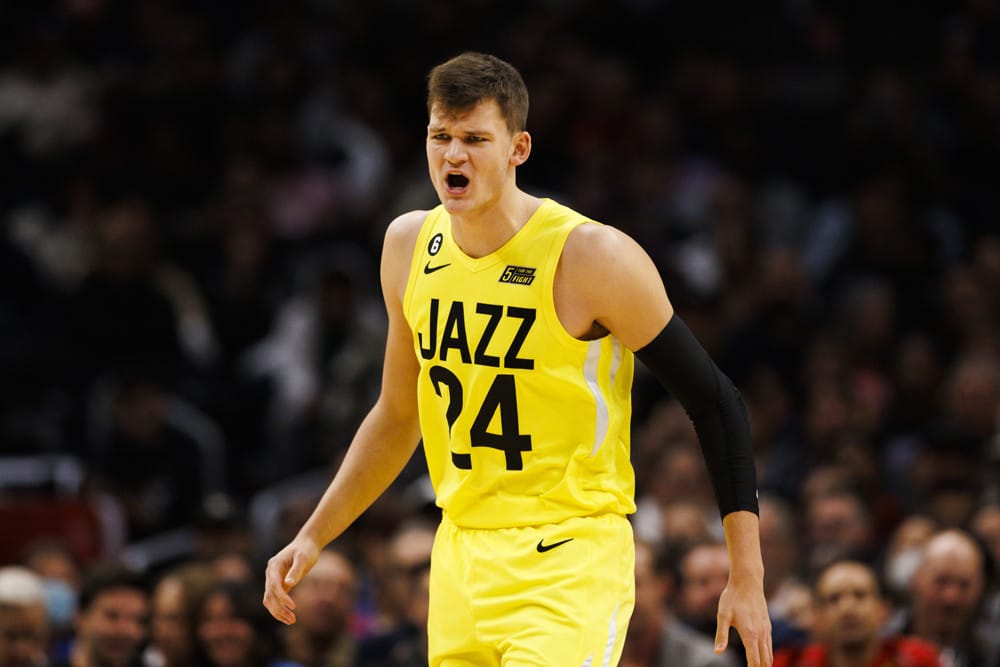 Maybe my plea to give Walker Kessler more minutes was heard, as the Jazz rookie played 24, 21, and 22 over his last three games, respectively. And he made good on this increase in game time, averaging 8.7 ppg, 9.0 rpg, 2.7 bpg, while shooting 12-16 from the field. Obviously, the blocks are what you are grabbing him for, but he's also averaging about 11 points and nine rebounds over his five December games (while playing seven more minutes per game than in November).
Caleb Martin – Miami – SF/PF – 42% Rostered
(11.4 ppg, 4.8 rpg, 1.9 apg, 1.2 spg, 0.4 bpg, 1.6 3PTS)
Caleb Martin continues to be a workhorse for the Heat, playing the third most minutes on the team this season, while ranking second on the team in steals and third (tied) in blocks. He's scored in double figures in eight of his last nine games and brings value in every other stat category as well. As long as he remains the Heat's starting power forward, there's no reason not to roster him.
Tari Eason – Houston – SF/PF – 33% Rostered
(8.8 ppg, 5.4 rpg, 0.9 apg, 1.3 spg, 0.4 bpg, 0.8 3PTS)
He might not be the big-name rookie on his team, but Tari Eason is having a very solid inaugural season in the NBA. The 1.3 steals per game are what really pop off the screen, but he's contributing across the boards for the Rockets. And the best part is his role – and minutes – with the team continues to grow month by month. His December averages are 12.0 ppg and 6.8 rpg, with almost a steal and a block per game.

Related Fantasy Basketball Waiver Wire Content: