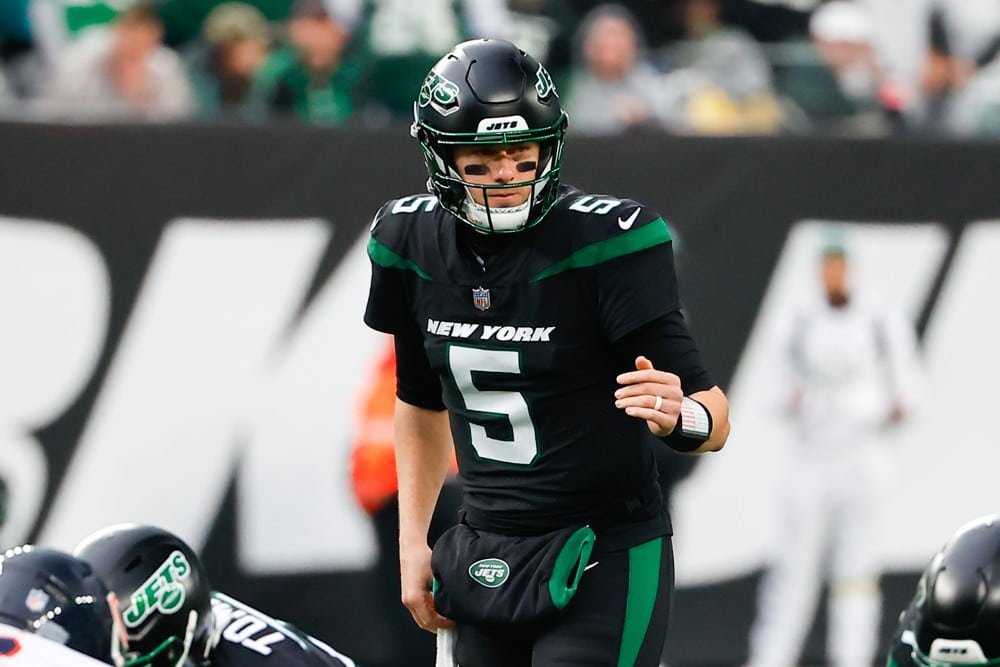 Another week of football is in the books and we're a week closer to the fantasy football playoffs. Therefore, spending your Week 13 FAAB gets more and more important. You can't blow your entire budget on a player you're unsure of, because what if you need some of that FAAB left over? You also can't afford to sit on your thumbs and let everybody else get players that could impact their rosters going into the playoffs. So, let's look at some of the best players for your Week 13 FAAB. Also, be sure to check out SGPN's Fantasy Football Podcast "Old-Fashioned Football" as @JMarksWifey and I break down waivers and more information.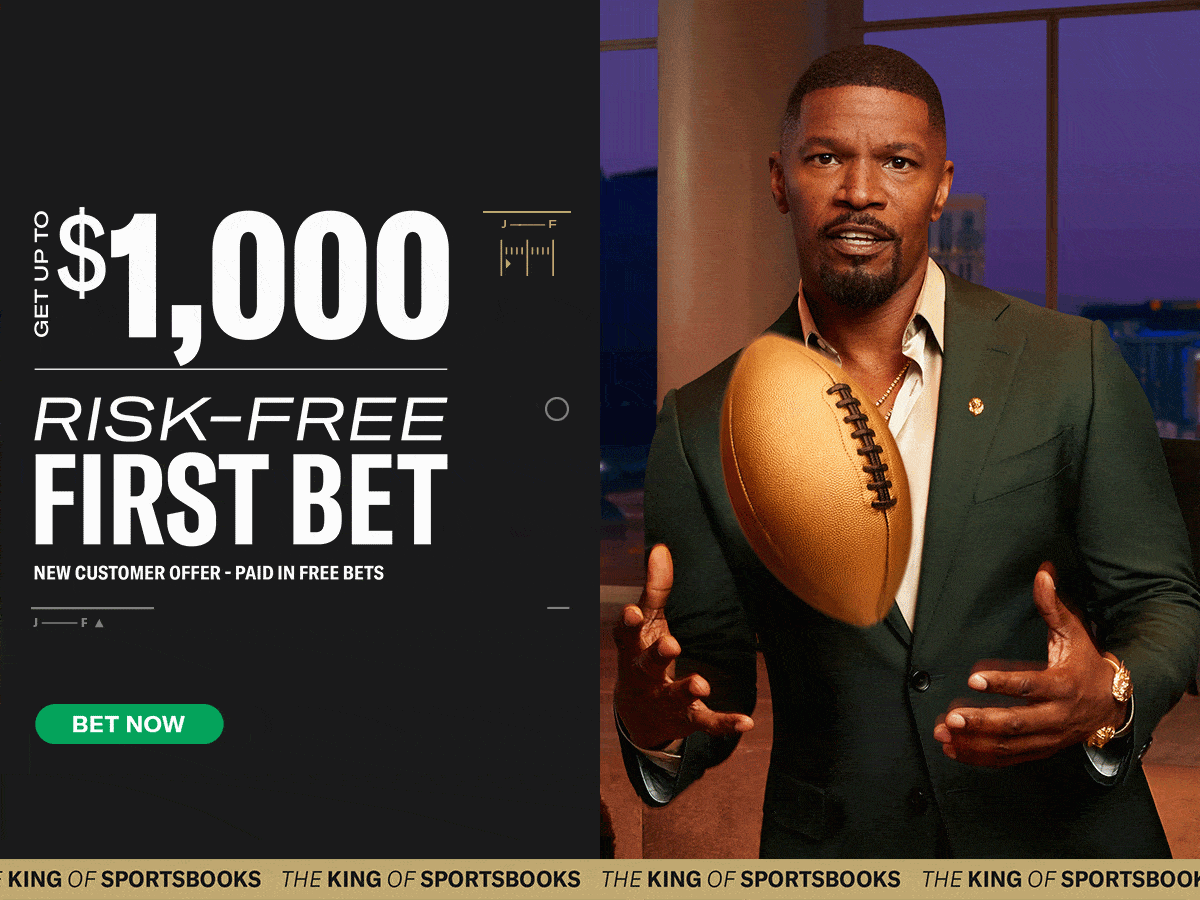 MORE SGPN FANTASY FOOTBALL CONTENT
SGPN Fantasy Football Rankings
Follow SGPN Fantasy Football on YouTube
---
Week 13 FAAB Potential Gems (10-20% of FAAB)
Mike White – QB – New York Jets – (8% Rostered)
There aren't a lot of fantasy football game-changing players available left on the waivers anymore. By now, most people that are going to break out already have. Not to mention, we really didn't have a ton of injuries to main players, which is always good for the players. However, Mike White was named the starting quarterback for the Jets before their game on Sunday. He came in and did a good job, granted against a very bad Bears defense. White finished the day with 315 passing yards and three passing touchdowns.
While I don't know if you want to start him yet, he may be worth the stash on your bench if you have the room. Go ahead and let go of your bench quarterback that isn't doing much and give White a chance. And here's why. Going into the fantasy football playoffs he goes against the Detroit Lions, the Jacksonville Jaguars, and then the Seattle Seahawks. In order, those three are 32nd, 22nd, and 21st against quarterbacks. What's that mean for you? It means Mike White may have a really productive fantasy football playoff schedule and is worth consideration for your Week 13 FAAB. I think 10% of your FAAB seems adequate.
---
Zay Jones – WR – Jacksonville Jaguars – (38% Rostered)
A guy that always seems to pop up for a game or two is Zay Jones. He has a good game, and then disappears. Then another good game down the stretch. Can we trust he will stick around and make more of an impact at this point in the season? He's currently the 46th-ranked wide receiver in a standard league. This weekend he was targeted 14 times and caught 11 of those for 145 yards. Trevor Lawrence looked his way often and there's a possibility he continues to do so down the stretch.
Even more importantly, the fantasy football playoffs will see the Jaguars go against some tough competition. While you're reading this and thinking that doesn't make a lot of sense, don't forget Christian Kirk is still the number one receiver for the Jags. That means in the second week of the playoffs he'll have Sauce Gardner covering him, which will likely open up more looks for Zay Jones. He is worth about 10-15% of your Week 13 FAAB.
---
Elijah Moore – WR – New York Jets (33.2% Rostered)
All the pass catchers were happy to see Mike White come in and have so much success, granted part of it could be due to the Bears' defense. However, the Jets were also happy to have Elijah Moore back. Moore is a talented receiver who has just faced health issues in his young career. Even though he was only targeted twice, he showed his big-play boom potential with two catches for 64 yards and a touchdown.
Moore could continue to see valuable looks as he continues to get healthy. Another thing to consider is that Garrett Wilson will likely continue to get a closer look from defenses, which will free Moore up. Moore is only 33.2% rostered and if you need wide receiver or flex help, he could be a player worth considering with your Week 13 FAAB. I'd consider 10-15% given how badly you need wide receiver help.
---
Keep Your Eye Out
Two others to consider are rostered in over 50% of leagues, therefore don't qualify for my list. However, Deshaun Watson has served his suspension and will come back and play for the Browns, likely starting as soon as possible. Watson hasn't played for a while due to the suspension, however, he's a known playmaker with a big arm and scrambling ability who could make a difference with the weapons the Browns have on offense.
Another player who was dropped in many leagues due to injury, J.K. Dobbins, is also nearing a return. He's rostered in 66% of leagues, however, if he's available he's worth a look as that Ravens' rushing attack hasn't been great all year and they will hope their former starter can come in and make a difference. If they're available, I'd consider 15-20% of your Week 13 FAAB for either one of them.
---
Week 13 FAAB Mid-Tier Targets (5-10%)
Mac Jones – QB – New England Patriots (6% Rostered)
Mac Jones has been one of those up-and-down quarterbacks hampered by a team that focuses on the run often. However, he showed in his game against Minnesota that he has what it takes to win the game by passing the ball and putting up decent fantasy football points in the process. Jones threw for 382 yards and two touchdowns against the Vikings, finishing with 27.1 fantasy football points. As Nelson Agholor and Hunter Henry continue to find open space and Rhamondre Stevenson catching passes out of the backfield, Jones will start to get more and more value.
Looking toward the fantasy football playoffs, Jones has a schedule that may require him to throw the ball often. Week 15, which is the first week of most of the fantasy football playoffs, the Patriots face the Raiders. They finish the playoffs against the Bengals and Dolphins, who both can move the ball well down the field. Jones may find himself in keep-up mode despite the Patriots' good defense, which could lead to fantasy football success. He's worth considering for 5% of your Week 13 FAAB.
---
Isaiah McKenzie – WR – Buffalo Bills – (16.5% Rostered)
Everybody wants part of the Bills' offense. After all, Josh Allen is one of the best quarterbacks in the league, who helps his team even with a bad elbow. Diggs and Davis were drafted early in fantasy football drafts and the trade deadline is over. So how can you get a piece of the Bills' offense? Enter Isaiah McKenzie.
McKenzie is currently the 44th-ranked wide receiver in a standard league. In his last game, he had six catches on ten targets for 96 yards and a touchdown. McKenzie started the season with three touchdowns in the first four games before an injury slowed him a bit. He'll look to potentially return to his touchdown streak now.
The Bills also have an interesting fantasy football playoff schedule where they'll start with the Dolphins. This has the makings of being a shoot-out, meaning all pass-catchers will need to be involved. They then play the porous Bears' defense and finish against another potential shootout team, the Bengals. If you're looking at wide receivers for your Week 13 FAAB, you can do worse than throwing five to ten percent on Isaiah McKenzie.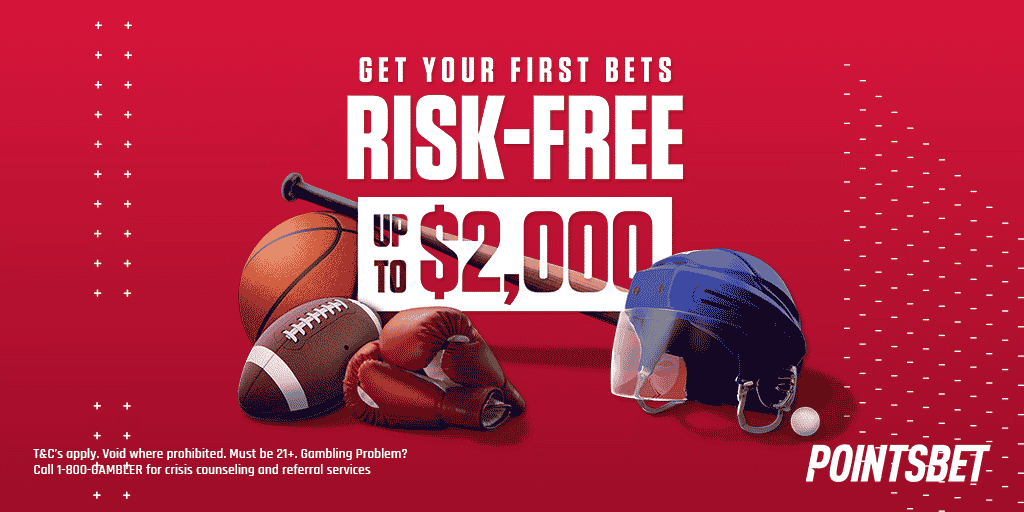 ---
Week 13 FAAB Speculative Fliers and Potential Sleepers
Jordan Love – QB – Green Bay Packers (1% Rostered)
It's possible we saw the end of the Aaron Rodgers era in Green Bay. And if so, the man slated to take over his job, for now at least, is Jordan Love. Love entered in the middle of the third quarter against a strong Philadelphia Eagles team for the injured Rodgers and threw for 113 yards and one touchdown. If Rodgers is going to miss time, a full week of practice as the starter should help elevate Love.
The Packers have plenty of talent on offense to support a quarterback and Love may provide the spark the offense has missed for most of the year. If he performs well and the Packers feel good about him, he's a good dynasty stash as well. I wouldn't consider spending much more than a small percentage of Week 13 FAAB on him, however, it could pay off in the long run.
---
Kyren Williams – RB – Los Angeles Rams (20% Rostered)
The Los Angeles Rams are a complete mess this year and there isn't much to salvage fantasy-wise, especially with Kupp hurt. However, a volume play and the potential for a lot of work next year make Kyren Williams an intriguing prospect for 5% of your Week 13 FAAB. Against the Chiefs last week, he carried the ball 11 times for 35 yards.
He also had three receptions for 25 yards. While these numbers don't jump off the page, it's possible he'll take on a bigger role, especially in the passing game, as the Rams enter the talent evaluation of their season. I wouldn't spend a lot, and maybe even wait until waivers are over if he's still available, however, Williams could hold long-term dynasty value and become a featured part of the Rams' future.
Week 13 FAAB Honorable Mentions
Gus Edwards – RB – Baltimore Ravens (40% Rostered)
Nelson Agholor – WR – New England Patriots (5% Rostered)
Mack Hollins – WR – Las Vegas Raiders (14% Rostered)
Ty Johnson – RB – New York Jets (4% Rostered)
Melvin Gordon – RB – Kansas City Chiefs (46% Rostered)
RELATED CONTENT