The XFL is back! After 47 rounds of the XFL draft and some quarterback additions, we now have the Vegas Viper's depth chart led by none other than Luis Perez. Perez will seemingly be leading the offensive assault for the 2023 Vegas Vipers. He will be looking to build off the success of his 2022 USFL campaign with the New Jersey Generals. The Vipers did a great job surrounding Perez with offensive weapons with the likes of NFL castoff Martavis Bryant and spring football speedster Jeff Badet. They have the early look of a 2023 XFL offensive juggernaut. Let's take a closer look at the Vipers and dive into the Vegas Vipers' depth chart, projections, and analysis.
Exclusive SGPN Content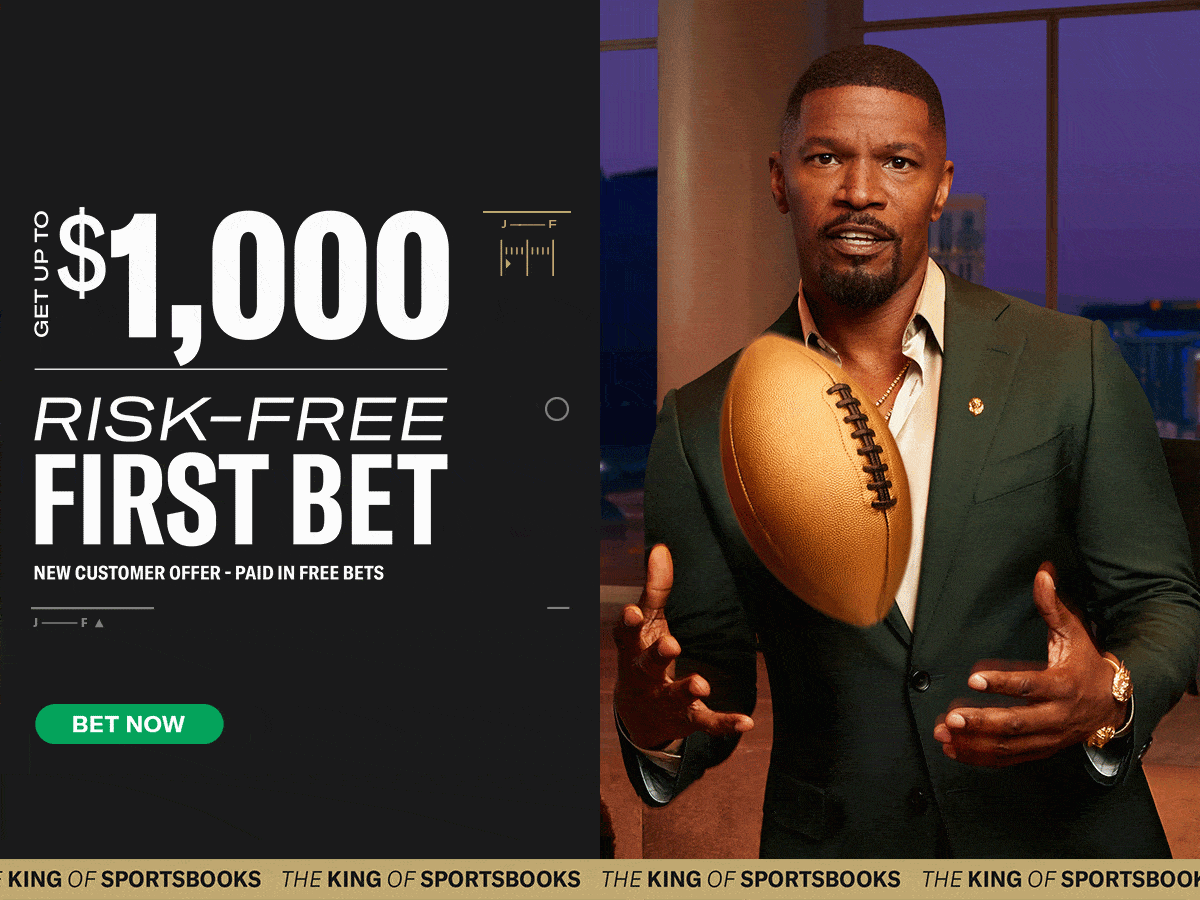 Vegas Vipers' Depth Chart Projections and Analysis
Quarterbacks
QB1: Luiz Perez
QB2: Jalan McClendon
The Vegas Vipers' depth chart is fortunate to have landed two quarterbacks with extensive spring football experience. Luis Perez is poised to be the starting quarterback of the 2023 Vegas Vipers. The offense will be in good hands with Perez who played solid football for the New Jersey Generals during the 2022 USFL season. Initially an undrafted free agent and a last-minute addition to the squad, Perez would go on to play in nine games for the Generals, six of which he started. In nine games he would complete 71.7% of his passes for 1,200 yards, nine touchdowns, and only one interception. Perez won't blow you away with his athleticism, but he is a field general and can lead an efficient pro-style offense. I would expect the Vipers to be near the bottom of the league in turnovers with Perez at the helm.
Despite the loss, quarterbacks Luis Perez and De'Andre Johnson were impressive under center for the Generals. #InTheTrenches pic.twitter.com/baLrSXStkz

— New Jersey Generals (@USFLGenerals) April 17, 2022
Jalan McClendon makes for an interesting and experienced backup quarterback. The Vipers can rest easy knowing that McClendon not only has five years of collegiate experience (one of which he redshirted), but he also spent time on NFL practice squads and was part of the 2020 XFL revival when he was the backup quarterback for the Los Angeles Wildcats. His in-game experience is limited with only 977 passing yards, four touchdowns, and seven interceptions during his collegiate career. He only threw four passes in 2020 for the Wildcats and one of them was intercepted.
Running Backs
RB1: John Lovett
RB2: Matt Jones
RB3: DeAndre Torrey
Depth: Rod Smith
The Vegas Vipers' depth chart added John Lovett in the second round with the 12th overall pick. Seemingly, he will be tabbed the Week 1 starter by coach Rod Woodson. Lovett played four years at Baylor before finishing his college career with Penn State in 2021. In four years at Baylor, Lovett rushed for 1,803 yards and averaged over five yards per carry. Lovett was part of a running back rotation at Penn State where he rushed for 177 yards on 52 carries. Lovett is a big power runner and will look to be the early down back for the Vipers.
A great run by #Baylor RB John Lovett.

Stays patient behind his blockers, finds the hole, breaks an arm tackle and takes it in for the score. pic.twitter.com/3v57iMmTK0

— Nick Penticoff (@NickPenticoff) July 19, 2020
Lovett will not comfortably hold the starting position as Matt Jones will be hot on his tail and chomping at the bit for playing time. Jones might be near the top of the list when it comes to prior professional football experience among XFL players in 2023. He has quite the pedigree being a third-round pick of the Washington Redskins in the 2015 NFL draft. He was in line to be their starting running back in 2016 before injuries derailed those plans. Jones finished his four-year NFL career 964 yards and six rushing touchdowns.
#Eagles running back Matt Jones left a lasting impression on his new team when he played them in 2016. Who remembers this game? pic.twitter.com/cxvkuDv69K

— Philly Sports Network (@PhiladelphiaSN) May 9, 2018
Wide Receivers
WR1: Martavis Bryant
WR2: Jeff Badet
WR3: Isiah Macklin
WR4: Mathew Sexton
WR5: Saeed Blacknall
Depth:
Mustageem Williams
Cinque Sweeting
Devion Clayton
This might be the most exciting position group on the Vegas Vipers' depth chart. There are a few names here you likely recognize. None are more exciting than Martavis Bryant. Bryant had the look of another mid-round wide receiver gem to be developed by the Pittsburgh Steelers when he broke onto the scene in 2014. Bryant is a big-bodied athletic receiver that has a knack for the spectacular catch. He finished his rookie season with 26 receptions for 549 yards and eight touchdowns in only 10 games (he only started three). He ranked first in the NFL in yards per reception in 2014 (21.1). Bryant will likely be the WR1 for the Vipers and could easily lead the league in receiving.
MARTAVIS BRYANT IS BACK LET'S RIDEpic.twitter.com/o6dFumr9aA

— Ian Hartitz (@Ihartitz) November 16, 2022
Jeff Badet is a spring football vet that can really turn on the jets. The Vipers' roster has a 1-2 punch with Bryant and Badet is sure to give defensive coordinator fits. I would expect numerous explosive plays from this duo. Badet played for Kentucky before transferring to Oklahoma for his senior season. He did not put up huge numbers but managed a stat line consisting of 26 receptions for 400 yards and three touchdowns while catching passes from Heisman Winner Baker Mayfield. Badet is a well-known speedster and ran a 4.27 40 yards dash at Oklahoma's Pro Day.
Another weapon to our air arsenal.

With our 6th pick we select Jeff Badet, WR Oklahoma pic.twitter.com/PUL5Sz5RrZ

— Vegas Vipers (@XFLVipers) November 16, 2022
Tight Ends
TE1: Brandon Dillon
TE2: Sean Price
TE3: Grayson Gunter
Backup: Travis Koontz
Backup: Nick Guggemos
Bradon Dillon was drafted to be the starting tight end on the Vegas Vipers' depth chart. He dominated in college while playing for the Marian University Knights, an NAIA school. Dillon finished his four-year college career with 1,661 receiving yards and 14 touchdowns in 42 games. He was the only NAIA player to be invited to play in the MFLPA collegiate bowl in 2017. Dillion has spent some time on NFL rosters including the Vikings and Jets but has made a minimal impact at the professional level. The Vipers will surely be looking to tap into the potential he flashed in college.
Marian University tight end Brandon Dillon selected to NFLPA Collegiate Bowl https://t.co/aNt4aUFUk2 pic.twitter.com/WYh6UC5iBg

— IndyStar (@indystar) January 11, 2019
Offensive Line
OT1: Antonio Garcia
OG1: Jamil Demby
C: Dohnovan West
OG2: Clayton Bradley
OT2: Ben Petrula
Reserve:
Michael Miller
Quinterrius Eatmon
Avery Young
Tony Adams
Tre Johnson
Fernando Frye
Next up on the Vegas Vipers' depth chart is the offensive line. Antonia Garcia highlights a stout offensive line for the Vegas Vipers' roster. Garcia was the first offensive lineman off the board for the Vipers, as he was selected with the fourth pick in the 34th round. Garcia, a tackle who played his college ball for Troy, was a third-round pick of the New England Patriots in 2017. He never saw any NFL action due to blood clotting issues and bounced around NFL practice squads before landing in the CFL with the Saskatchewan Roughriders in 2021. Garcia is a massive and athletic tackle standing at 6-7 and 305 pounds. Garcia may be the key to unlocking a ferocious ground game for the Vipers in 2023.
Troy tackle Antonio Garcia has some nasty to him. I'm a fan. Needs to add a little bulk & work flexibility but can play at next level. pic.twitter.com/QUyP8u4I78

— Cole Cubelic (@colecubelic) January 26, 2017
offense.

Defensive Line
DE1: Jah'Sheem Martin
DT1: Robert Windsor
DE2: LaRon Stokes
Reserve:
Rod Henderson
Jalen Pinkney
The defensive line unit for the Vegas Vipers' depth chart is highlighted by defensive tackle Robert Windsor. Windsor is one of numerous for Penn State alumni to join the Vipers in 2023. He was a menace for Penn State from 2015 to 2019 totaling 120 tackles,13 sacks, two forced fumbles, and three fumble recoveries in four years. Windsor was originally a 6th-round selection of the Indianapolis Colts in 2020 and battled injuries for the entirety of his short NFL career, only making two tackles and being activated from the practice squad twice. In April of 2022, Windsor retired from the NFL citing issues with injuries. He now looks to re-ignite his football playing career in the XFL with the Vipers in 2023.
Nice job by Robert Windsor (Penn State DT 54) fighting pressure w/pressure & working to the outside on the LG. This forces the RB to hesitate which allows Yetur Gross-Matos (Penn State EDGE 99) to loop inside and club over on the inside hand of the LT. YGM makes tackle pic.twitter.com/k0P6eSprzH

— Russell Brown (@RussNFLDraft) March 11, 2020
Linebackers
OLB1: Vic Beasley
MLB1: Pita Taumoepenu
MLB2: D.J. Calhoun
OLB2: Max Roberts
Reserve:
P.J. Dawson
C.J. Avery
Jawuan Johnson
Cassanova McKinzy
Luke Holloway
Next up on the Vegas Vipers' depth chart are linebackers. If you are a football fan, Vic Beasley does not need an introduction. Beasley likely has one of if not the highest pedigree of any player selected in the 2023 XFL draft. He was originally the eighth overall selection in the first round of the 2015 NFL draft by the Atlanta Falcons. Beasley would play both defensive end and outside linebacker during his NFL career. He was named to the Pro Bowl and was named First Team All-Pro in 2016 when he racked up a league-leading 15.5 sacks. Injuries derailed his career, and he was not resigned by the Falcons after the 2019 season. Beasley managed to rack up 37.5 sacks during his six-year NFL career and could be a terrifying presence off the edge for the Vipers. Beasley could very well lead the XFL in sacks in 2023.
🚨 Vic Beasley off the edge for the strip sack!!! 🚨 pic.twitter.com/RAJEoMbO8e

— Atlanta Falcons (@AtlantaFalcons) December 8, 2019
Defensive Backs
CB1: Keylon Kennedy
CB2: Jameson Houston
Safety: Maurice Smith
Safety: Mister Harriel
Reserve:
Nijuel Hill
Nick Pickett
Antonio Phillips
Will Adams
Deontay Anderson
Adam Sparks
Stephen Roberts
Marwin Evans
Jameson Houston has the looks of the leader of this Vegas Vipers' depth chart at cornerback. Houston played his college ball at Baylor and has a few years of NFL experience, which was likely very appealing to coach Rod Woodson. He was signed as an undrafted free agent in 2020 by the Cleveland Browns. Houston was traded to the Jacksonville Jaguars in 2021 before being waived before the regular season. In 2022, he was drafted by the Michigan Panthers of the USFL. Houston totaled 45 tackles and two interceptions for the Panthers in 2022.
Jameson Houston that the Panthers just signed

— The 4 Man Rush (@4ourmanrush) August 28, 2020
Keylon Kennedy is a physical specimen and an intriguing prospect to start opposite of Houston in 2023. Kennedy stands at over 6 feet tall and has impressive range. He eventually blossomed into a top defensive back at the JUCO level (Garden City) and received numerous D-1 offers but never enrolled.
INSTANT REPLAY: Keylon Kennedy trips up the Central Missouri offense in the fourth quarter. #DefendtheFort #MIAAFB pic.twitter.com/Wsq9SrZuXx

— FHSU Athletics (@fhsuathletics) August 31, 2018
Special Teams
Kicker: Bailey Giffen
Punter: Michael Carrizosa
Long Snapper: Adam Higuera
Bailey Giffen was drafted to be the placekicker on the Vegas Vipers' depth chart. He played his college football for Lamar University where he made seven of ten attempted field goals with a career-high of 54 yards.
That's a career long 54-yard FG for Bailey Giffen to give @LamarFootball the lead. #WACfb pic.twitter.com/rtkJVzyU02

— DCTF College Football (@dctfCFB) October 16, 2021
Recap
The Vipers clearly made a concerted effort to build a roster that consisted of players with extensive professional experience under their belt. This team will be led by the likes of Martavis Bryant, Luis Perez, Jeff Badet, Matt Jones, and Vic Beasley. All of whom have had extensive success in the NFL or other professional football leagues such as the USFL.
Check Back Often
Make sure you check SGPN regularly for updates on all things XFL.
Related Content