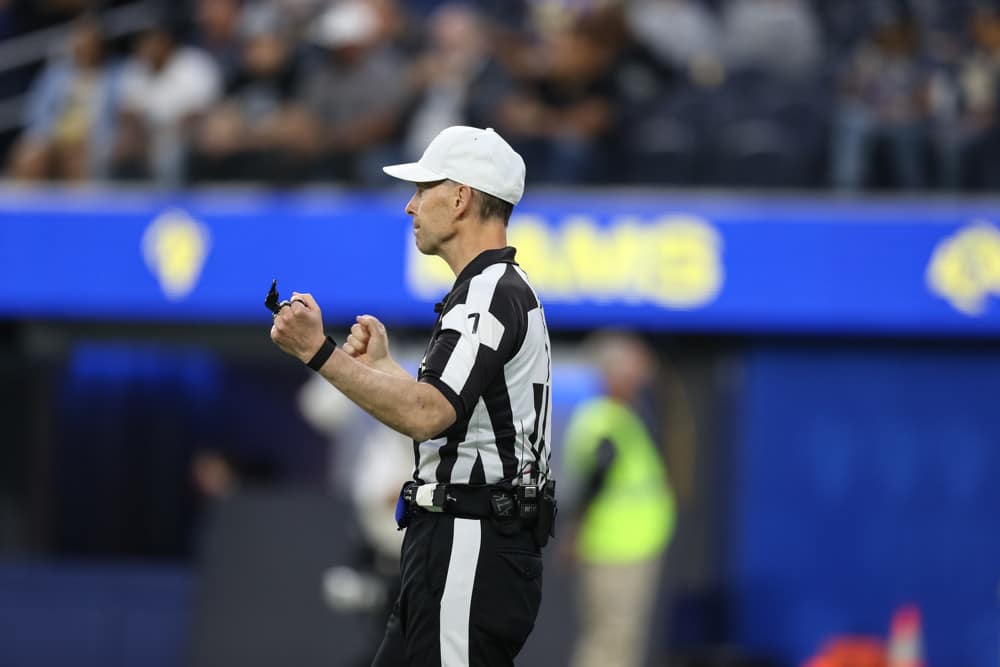 NFL Week 10 is here! Last week the NFL Referee "Likes" did not do so well going 1-3 for the week. However, it's a new week and I will be pickier in this week's NFL Week 10 Referee Assignment Betting Stats and Trends. The Ron Torbert undertrain came to a screeching halt last week and for that reason, he is off this week. So no Ron Torbert this week, but I will find a few profitable trends for this week. Let's dive right into NFL Week 10 Referee Assignments Betting Trends and Stats!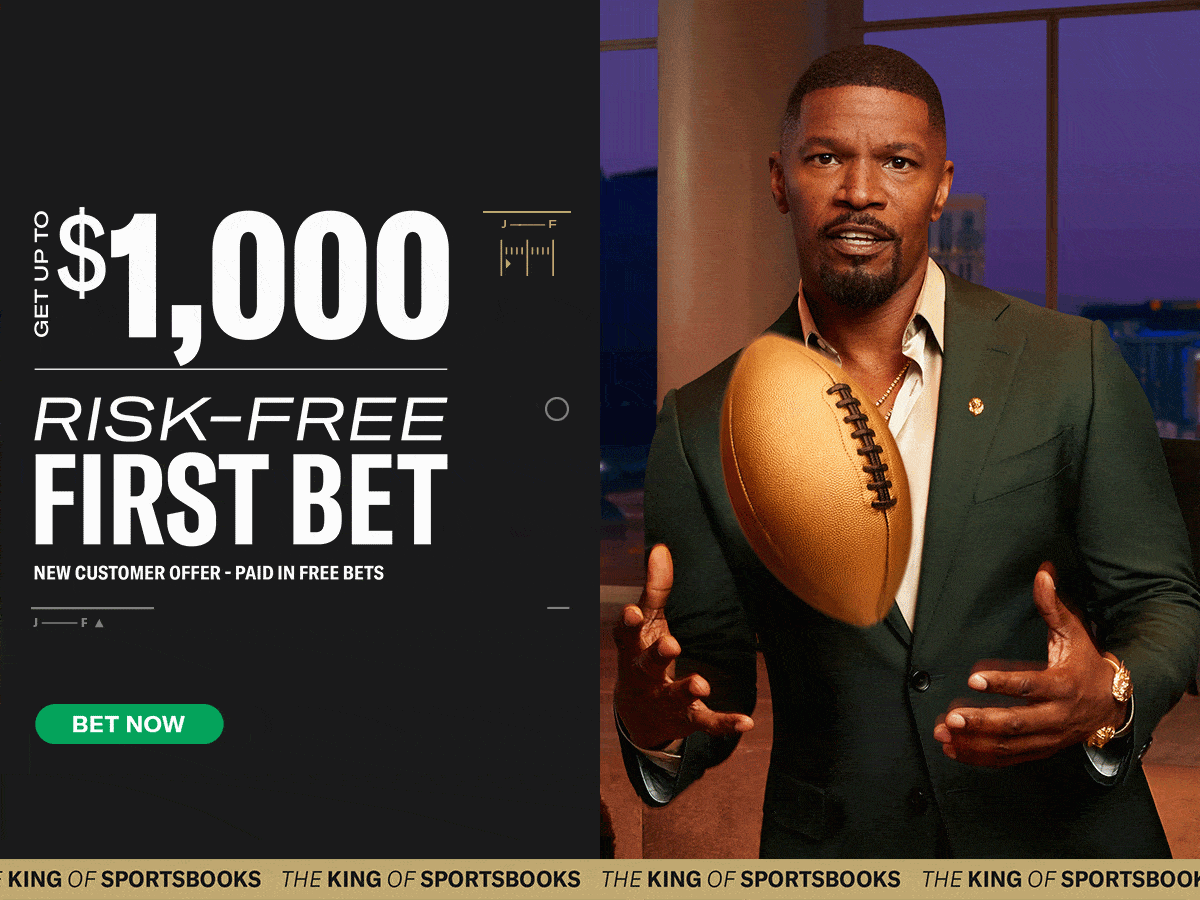 2021-2022 NFL Referee Stats
2022-2023 NFL Referee Betting Stats and Trends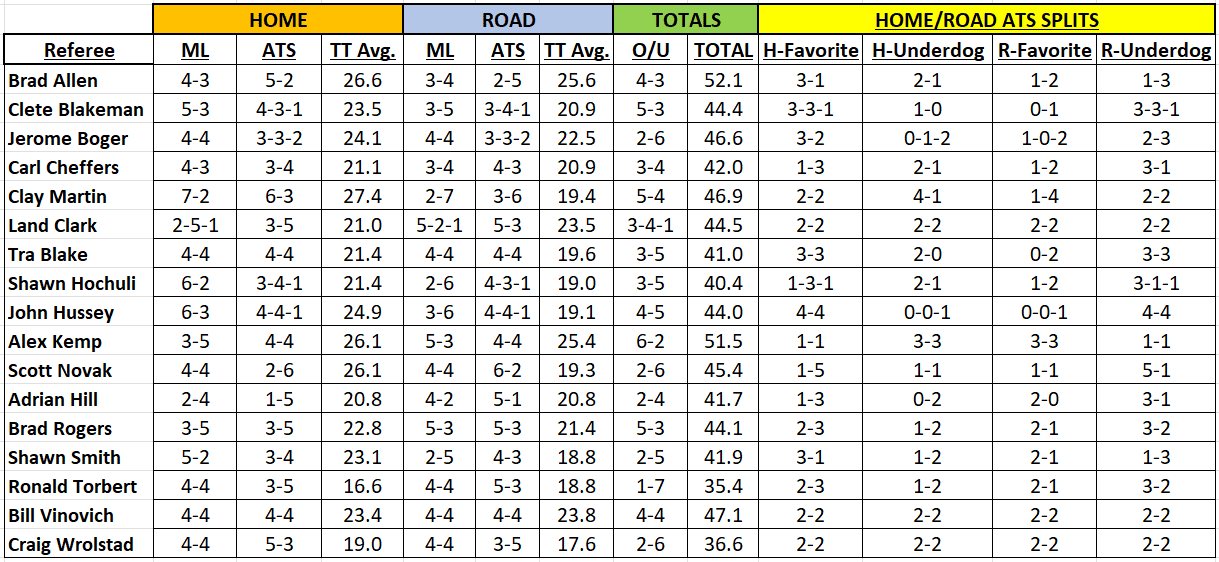 Scott Novak
Over the last few weeks, I have mentioned Scott Novak in the NFL Referee Report and I going right back to him this week. Road teams, against the spread, are finding success in games officiated by Novak this season. In fact, overall road teams are 6-2 against the spread and road underdogs are 5-1 against the spread this season. Furthermore, underdogs have covered six straight games in games officiated by Novak. The NFL Week 10 Referee Assignment draws Novak to the AFC matchup between the Denver Broncos and the Tennessee Titans.
Referee Likes: Broncos +2.5
Craig Wrolstad
So far this season we have seen games flying Under the total. Craig Wrolstad's games are no stranger to this trend. Despite the Eagles/Texans game going over by half a point last week in the game Wrolstad officiated, he is still 6-2 to the Under. In fact, the games he has officiated are averaging a combined final score of only 36.6 points per game. The NFL Week 10 Referee Assignment draws Wrolstad to officiate the game between the Minnesota Vikings and Buffalo Bills.
Referee Likes: Under 43.5
CHECK OUT OUR NFL PICKS WEEKLY HERE!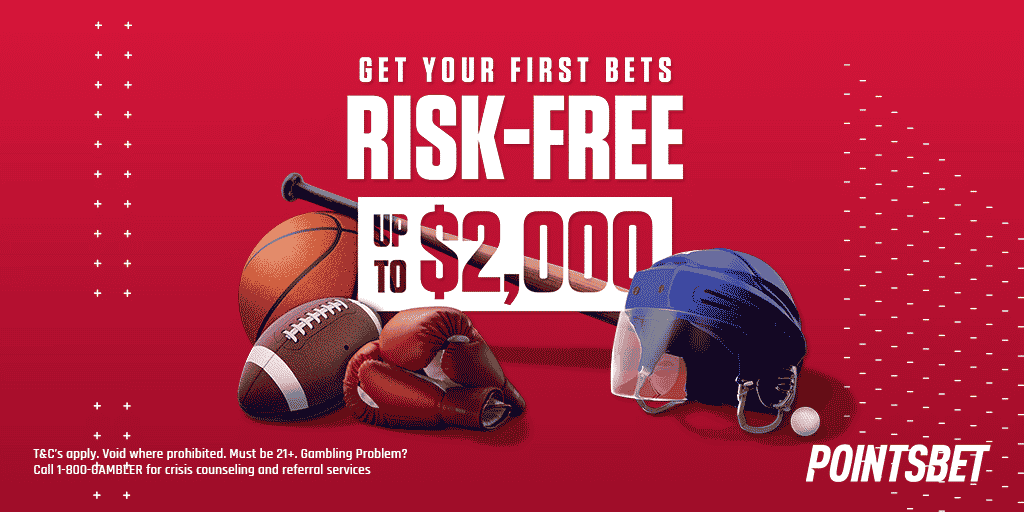 Brad Allen
Brad Allen makes his first appearance on the NFL Referee Report. Now, this week is going to be very interesting to observe if his season betting trend and stats continue to be profitable. Home teams are profitable this season in games officiated by Brad Allen. In fact, home teams are 4-3 straight up and 5-2 against the spread. Furthermore, going back to last season, home teams were 9-6 straight up and 9-6 against the spread. The NFL Week 10 Referee Assignment draws Brad Allen and his crew to officiate wait for it……the Dallas Cowboys…..visiting the Green Bay Packers. Yes, I'd be pinching my nose on this one.
Referee Likes: Packers +5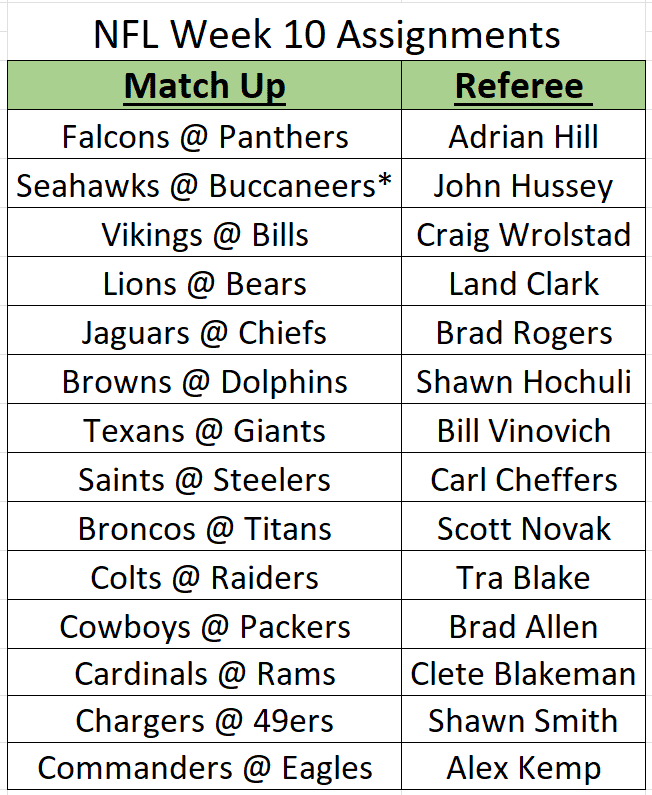 Referee Likes YTD: 17-16 (51.5%)