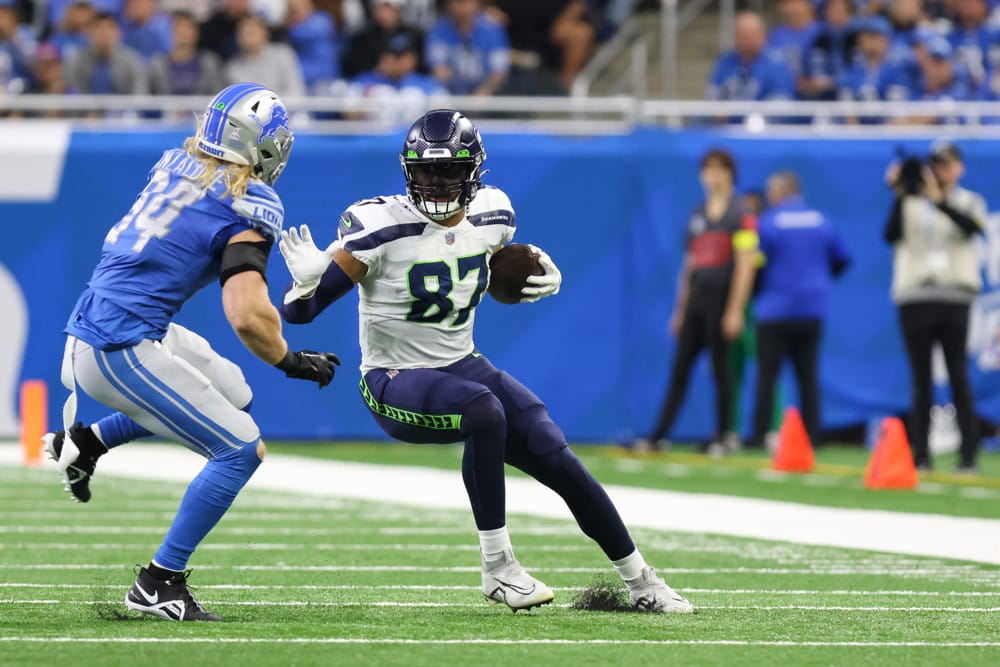 Old-Fashioned Football is back to recap Week 9 and give you some Week 9 waiver wire targets. Hosts Justin and Miranda Mark recap the crazy trades prior to the trade deadline. As Miranda is sick, she steps out and Justin goes over this week's injury reports and studs and duds from week 9. However, the most important part of your day, Justin goes over Week 10 waiver wire targets. Don't forget how much FAAB you should spend on those targets is discussed. Justin talks about the injury report, sir throws a lot, and more in this loaded fantasy football podcast.
Fantasy Football Week 10 Waiver Wire Target Recap Continued
As always, it isn't all fantasy football as Justin and Miranda try Burning Chair Barrel Select, which is a 126-proof bourbon whiskey packed with punch. Miranda comes back for a little bit to give the background and history of this whiskey as Justin gives you its profile.
Time Stamps
3:12 – Trade Recap
11:20 – Injury Report
14:50 – Sir Throws A Lot
24:00 – Market Movers
28:30 – Week 10 Waiver Wire
38:11 – Whiskey Review
MORE SGPN FANTASY FOOTBALL CONTENT
Don't forget to make sure you subscribe to the SGPN Fantasy Podcast on Apple and Spotify.  Find Justin Mark (@JMarkfootball) and Miranda Mark (@JMarksWifey) on Twitter.