Injuries are one of the worst parts of football, but also one of the most consistent. Every week some players go down while others are returning back to the field. Unfortunately for you, these injuries very often affect your fantasy football roster. This can be an overwhelming aspect of the game to keep track of. Have no fear! This is where I will help you out by providing the most up-to-date injury news and analysis for fantasy-relevant players. Welcome to the Week 7 Fantasy Football Injury Report!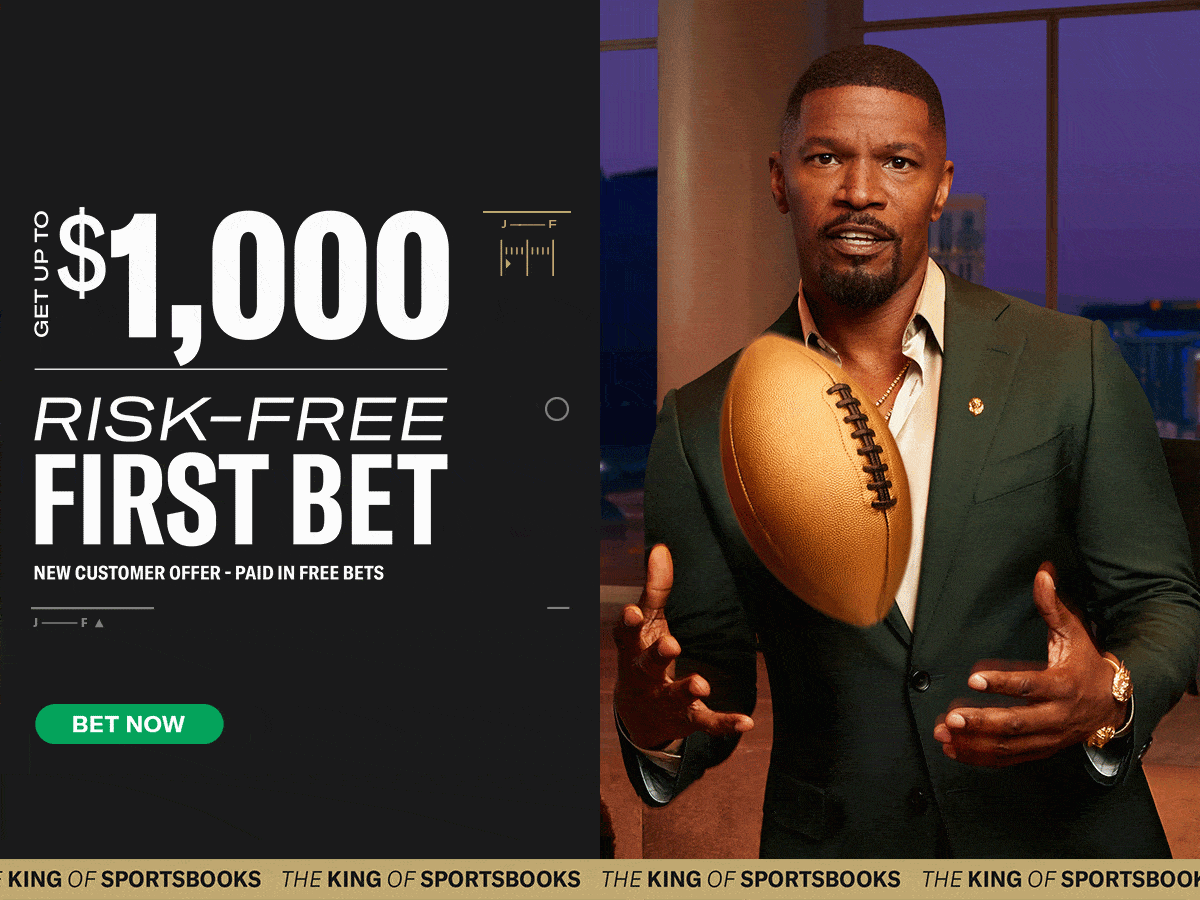 Note: This injury report will be updated until the conclusion of Week 7. For the most current injury news and analysis, follow me on Twitter @SGPNFootballDoc!
MORE SGPN FANTASY FOOTBALL CONTENT
---
Wek 7 1PM Inactives
Carson Wentz (QB) Washington Commanders
Logan Thomas (TE) Washington Commanders
Randall Cobb (WR) Green Bay Packers
Christian Watson (WR) Green Bay Packers
Kadarius Toney (WR) New York Giants
Jamal Agnew (WR) Jacksonville Jaguars
Cameron Brate (TE) Tampa Bay Buccaneers
Julio Jones (WR) Tampa Bay Buccaneers
JK Dobbins (RB) Baltimore Ravens
D'Andre Swift (RB) Detroit Lions
Jahan Dotson (WR) Washington Commanders
Week 7 Late Inactives
Elijah Moore (WR) New York Jets
Russell Wilson (QB) Denver Broncos
Darren Waller (TE) Las Vegas Raiders
Dustin Hopkins (K) Los Angeles Chargers
Joshua Kelley (RB) Los Angeles Chargers
Joshua Palmer (WR) Los Angeles Chargers
Week 7 Injury Report
Marquise "Hollywood" Brown (WR) Arizona Cardinals
Foot Fracture, Initial Injury: 10/16/2022
The Cardinals have had a mostly disappointing start to the season but the Week 17 injury report offers some optimism. Brown had been serving as the Cardinal's WR1 with Hopkins sidelined, so there was a major concern when he went down last week. The team originally feared the injury would be season-ending, but after an MRI his recovery window is now about six weeks. Imaging showed a stable fracture in his foot that will not require surgery. Brown will have to allow time for the fracture to heal properly before being able to ramp up his football activities. With Brown being out for this six-week window, the Cardinals traded for WR Robbie Anderson and Deandre Hopkins returns this week.
Some good news for #AZCardinals WR Hollywood Brown: Following the MRI, his foot isn't as bad as was initially thought. It's a small, non-surgical fracture, source said. Recovery time is about 6 weeks. He's getting a second opinion from Dr. Robert Anderson before moving forward.

— Ian Rapoport (@RapSheet) October 17, 2022
Brown is expected to miss six weeks with a foot fracture. – IR
---
Carson Wentz (QB) Washington Commanders
Finger Fracture, Initial Injury: 10/13/2022
After leading Washington to their second win on the season in a painfully boring game, QB Carson Wentz will find himself on the injury report for longer than just Week 7. Wentz suffered a broken bone on one of his fingers on his throwing hand. He had surgery this Monday and the recovery timeline provided is four to six weeks. The Commanders have not placed him on the IR yet, which would guarantee he would miss four games. With some mystery regarding how long exactly Wentz will be out, we do know he will be sidelined for this week. Washington has named backup Taylor Heinicke as the starting QB for this week, with rookie Sam Howell in the wings.
Wentz broke a finger on his throwing hand and will miss several weeks. – SIT 
---
Randall Cobb (WR) Green Bay Packers
High Ankle Sprain, Initial Injury: 10/16/2022
Not many things have been going right for the Green Bay Packers this year. Add the Week 7 injury report to that list as Packer's reliable WR Randall Cobb is likely to miss some time. Cobb suffered an injury in the third quarter last week and has been diagnosed with a high ankle sprain. There was some initial concern that he would be lost for the season, but it will likely be more in the four to the six-week area. A high ankle sprain refers to damage to ligaments (syndesmosis) connecting the lower leg bones above the ankle. These ligaments play a major role in stabilizing the lower leg during running and jumping.
Despite not being season-ending, this is still a serious injury that will require Cobb to be out for several weeks. Depending on the severity of the injury, he could be out anywhere from four to ten weeks. Whether or not Green Bay places Cobb on the IR will be the best indicator to determine how severe his injury is. This injury will limit Cobb's route running, run after the catch, and jump ball ability. Expect the Packers WR to be out for a few weeks, but how long will be indicated by his IR status.
Cobb will miss several weeks with a high ankle sprain. – SIT/IR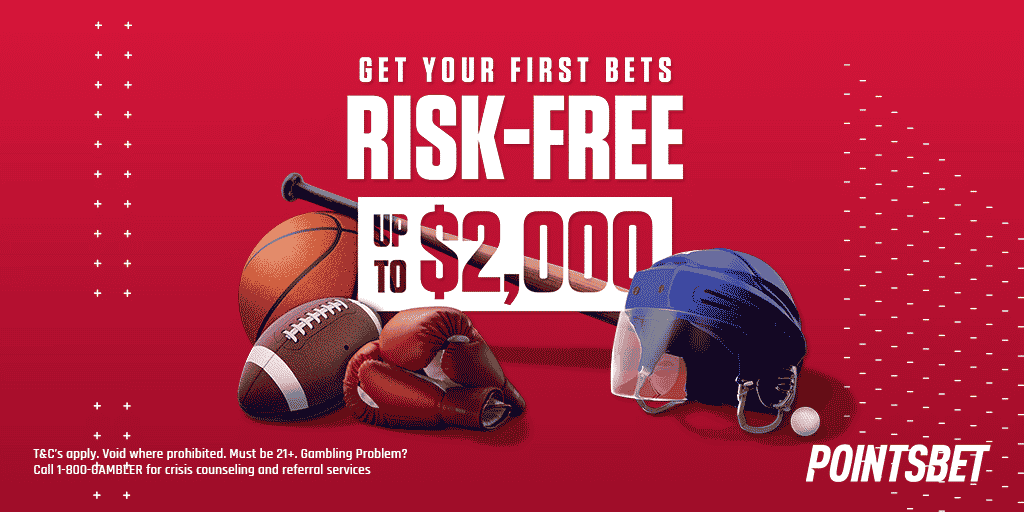 ---
Kenny Pickett (QB) Pittsburgh Steelers
Concussion, Initial Injury: 10/16/2022

Last week the young Steelers QB picked up his first NFL win as a starter. Unfortunately, he also picked up his first NFL injury after being knocked out of the game with a concussion. A concussion is a mild traumatic brain injury that leads to disruption in the function of the brain. The brain is vital to processing information quickly and helping players to react on the field. Research has shown that most NFL players return to playing in less than seven days from injury. Pickett seems to be well on his way to hitting that mark after full participation in practice on Wednesday. The league does have a standardized protocol, requiring players to complete five steps before being able to play. With concussions still being mostly a mystery on how they differently affect people, make sure to monitor Pickett's practice status.
Pickett has been cleared to play this week. – START 
---
Cameron Brate (TE) Tampa Bay Buccaneers
Neck Injury, Initial Injury: 10/16/2022
Buccaneers TE Cameron Brate provided us with a scary scene last week. He was unfortunately carted off the field after a hit and had to be taken to a local hospital. Thankfully, the scans have come back negative and it does not appear Brate suffered any neurological or spinal cord damage. This is a very positive update for the Week 7 injury report. Brate has been diagnosed with a neck sprain and was unable to practice on Wednesday to start the week. After already suffering a concussion earlier this year, the Bucs will likely take things slow with Brate. I would expect the Tampa Bay TE to not suit up this week.
Brate appears to have not suffered significant damage but will likely be out this week. – SIT 
---
Chris Olave (WR) New Orleans Saints
Concussion, Initial Injury: 10/9/2022
Rookie WR Chris Olave has been a productive member of this New Orleans offense. The Saints WR was forced out of the game two weeks ago on a receiving TD where he was diagnosed with a concussion. A concussion is a mild traumatic brain injury that leads to disruption in the function of the brain. These brain injuries are still largely a mystery as everyone's symptoms and recovery can be different. From a football sense, a concussion slows down the brain's ability to quickly process things happening on the field.
Research has shown that most NFL players return to playing in less than seven days from injury. The league has a standardized protocol, requiring players to complete five steps before being able to play. Olave was unable to clear the NFL protocol last week which forced him to be inactive. However, he has since cleared the protocol and will be available for this Week 7 game. With no Thomas or Landry for the Saints, Olave is in a great position to have a big day.
Olave cleared the concussion protocol and will play this week. – START
---
Dustin Hopkins (K) Los Angeles Chargers
Hamstring Injury, Initial Injury: 10/16/2022
Charger kicker Dustin Hopkins put on one of the gutsiest performances to land him on the Week 7 injury report. Hopkins was visibly in pain after kicking a field goal early in the game as he injured his hamstring. Despite this pain, Hopkins remained in the game and went an impressive four for four on field goal attempt. He even connected on the game winner in OT. These heroics will have to be put on pause as Hopkins is expected to be sidelined for at least a few weeks with a hamstring strain. This damage to the hamstring affects a players ability to generate power from their lower body and kick effectively. Hopkins will have to be careful during his rehab as this injury carries a high re-injury rate. Expect the Chargers to be without their starting kicker for at least two weeks and potentially more.
Chargers' HC Brandon Staley told reporters that kicker Dustin Hopkins is expected to be sidelined 2-4 weeks due to his hamstring injury.

— Adam Schefter (@AdamSchefter) October 18, 2022
Hopkins will be OUT this week with a hamstring injury. – SIT 
---
Kendrick Bourne (WR) New England Patriots
Turf Toe, Initial Injury: 10/16/2022
Patriots WR Kendrick Bourne was forced out of the game early last week after suffering a turf toe injury. Initial reports are that the injury is minor but that this is a lingering issue which is less of a good sign. Turf toe refers to an injury to the main joint of the big toe, which allows you to push off properly while running. The toe is forced into hyperextension as the player is trying to move but their toe is stuck on the flat ground.
In minor cases, the injury typically recovers in one to three weeks. However, this is an injury that is frustrating and can linger throughout the season if not managed well. Players will often try to play through the pain and in turn delay their recovery time. Bourne will likely be a risky fantasy play until he shows he can put this injury behind him and play full games.
The Patriots WR aggravated a turf toe injury that will likely limit him. – MONITOR 
---
Dak Prescott (QB) Dallas Cowboys
Thumb Fracture, Initial Injury: 9/11/2022
Things went from bad to worse in Dallas for their season opener. While suffering a beat down via the hand of the Bucs, Dallas QB Dak Prescott injured his throwing hand during the 4th quarter. His thumb collided with a pass rusher's arm and fractured a bone in his thumb. The initial recovery timeline was reportedly six to eight weeks. However, this may no longer be the case in this most surprising segment of the Week 2 injury report.
News broke Tuesday this week that the Cowboys will not in fact put Dak on IR as we all thought would happen. After speaking with medical personnel from the surgery, the team has decided to leave the window open for their QB to return as soon as possible. From a medical perspective, hardware (metal) was inserted to protect the healing bone from the surgery. He would not be at great risk for reinjury if he returned before the six to eight-week window, however, it is going to take time for him to feel comfortable throwing again.
It seems that Week 7 is finally the week when Dallas QB Dak Prescott gets off the injury report. Prescott was medically cleared on Wednesday and reportedly took most the first team reps in practice. The Cowboys franchise QB has been throwing for the past few weeks and the team has allowed him six weeks to heal. Despite some original concern that the Cowboys might try to rush him back, Prescott should be good to go for this Sunday. He may take a little time to adjust back to the game, but going up against an atrocious Lions defense is a great matchup to come back to.
#Cowboys coach Mike McCarthy tells reporters that QB Dak Prescott (thumb) is expected to be cleared today or tomorrow by the medical staff and practice Wednesday. Sunday will be right at 6 weeks.

— Ian Rapoport (@RapSheet) October 17, 2022
With his WRs healthy and facing a very poor defense, I expect Prescott to perform well this week. – START 
---
Dalton Schultz (TE) Dallas Cowboys
PCL Strain, Initial Injury: 9/18/2022
Starting TE Dalton Schultz suffered a knee injury late in Week 2 and was unavailable for their last drive. Schultz was also kept out of Week 3 with this injury but made his return in Week 4.  The injury has been diagnosed as a PCL strain. This refers to damage to one of the stabilizing ligaments in your knee that especially help when decelerating and cutting. This PCL injury does not appear to be completely behind the Dallas TE after he reaggravated the injury last week.
Initial reports last week were optimistic that Schultz would. However, a reinjury is never a good sign and for this reason, I was not confident he would play. Despite some optimism from the team, Schultz was a surprise scratch and ruled inactive last week. The good news is that Schultz was a full participant in practice on Wednesday this week. Monitor his practice status, but the TE was one of Dak's top targets going into this season.
Schultz is starting this week as a full participant which is great news for his playing ability this week. – MONITOR 
---
Keenan Allen (WR) Los Angeles Chargers
Hamstring Strain, Initial Injury: 9/11/2022
Chargers reliable WR Keenan Allen had to exit the game in Week 1 with a hamstring injury. The severity of the injury is still unknown but he was quickly ruled out in Week 2. A hamstring strain refers to damage (tear) to the muscle in the back of the upper leg. Your hamstring plays a big role in generating the power in your legs that allows you to jump and sprint. Allen will need to be careful in his recovery as these injuries tend to be burdensome due to their high reinjury rate. His practice status next week will give us a better idea of a recovery timeline.
It appears Keenan Allen is learning firsthand how frustrating hamstring injuries can be. After some hope he could return in Week 4, Allen has been unable to return to the field after re-injuring his hamstring in practice.. The Chargers will look to be more careful with their star WR this time around. Allen is expected to again gradually progress in practice but this may not translate to him actually playing this week. In fact, he is already contemplating sitting out this week to give the hamstring extra time to heal with the Chargers having a bye in Week 8. The Los Angeles star WR would need to string together consecutive full participation practices before trusting him in your lineup.
Keenan Allen on if he might want to take one more game to let hamstring heal, with bye in Week 8: "Yeah, most definitely. It's going to be a thought process going into it. Definitely want to play it the smartest way, and if that's the best thing, then that's what it will be."

— Daniel Popper (@danielrpopper) October 19, 2022
Allen is participating in practice but is still questionable to play this week. – MONITOR
---
Michael Thomas (WR) New Orleans Saints
Foot Injury, Initial Injury: 9/25/2022
I tried to warn y'all to stay away from the Michael Thomas headache experience. After a decent start to the year, Thomas joined the injury report in Week 4 and still remains in Week 7. Thomas suffered a foot injury three weeks ago and was ultimately sidelined for the rest of the game. There have not been any reports on the exact nature of the injury to this point. However, what we do know is that Thomas has not practiced in any capacity since his injury. After missing the last three games, there has not been a lot of news to help build confidence in his playing this week. Thomas has officially been ruled out for this week's Thursday night game. With Saints, and WR Landry also out, look for rookie WR Chris Olave to be the team's top target in the passing game.
Thomas is dealing with an undisclosed foot injury that will sideline him for four straight games. – SIT
---
Suspensions:
This a quick reminder of the impact of Fantasy Football players who will be suspended during the 2022 NFL season.
Calvin Ridley (WR) Atlanta Falcons – 17 games
Deshaun Watson (QB) Cleveland Browns  – 11 games