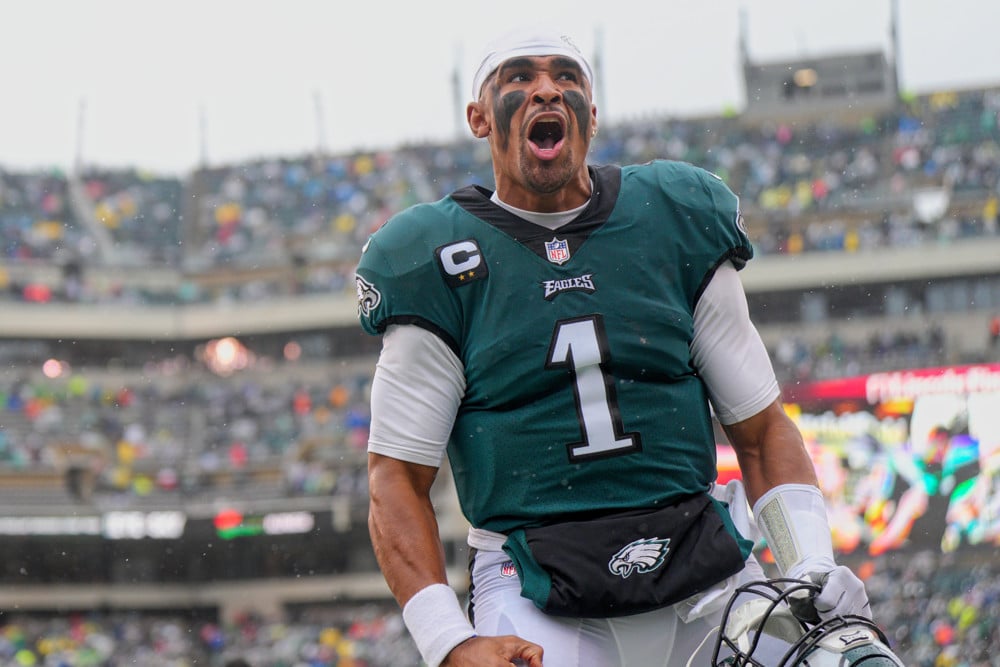 The 2022 NFL season has been the year of parity. The margin of error for Super Bowl-contending teams has never been so tight. Don't believe me? Ask the Buccaneers, Rams, Ravens, and Packers. There is competition everywhere, and the path to the Super Bowl will not be an easy one. Let's break down the Super Bowl some of the Super Bowl favorites, their updated odds, and whether they have a chance at taking home the NFL's most coveted prize.

SGPN FANTASY FOOTBALL CONTENT
Fantasy Football Youtube Channel
---
Updated NFL Super Bowl LVII Champion Odds
Buffalo Bills / Preseason Super Bowl Odds: +700 / Current Odds: +350
After a Week 6 victory against the Kansas City Chiefs, the Buffalo Bills are the rightful frontrunner to win the Super Bowl. The biggest criticism of this Bills team was that they could not win in close-game situations. Up until this year, it was either a dominant win or just fell short. After some hard-fought close victories against two top-tier teams, I can confidently say this Bills team is my pick to win the Super Bowl.
I like the Bills as a buy-now at +350; going forward, they will face some potential playoff contenders in the Packers, Jets, and Vikings. With victories over those playoff-contending teams, I expect those Super Bowl odds to close – Buy Buffalo now.
Philadelphia Eagles / Preseason Super Bowl Odds: +4000 / Current Odds: +650
Here we go again; the Eagles haven't exactly faced a murderer's row of competition. Their two signature wins come against Kirk Cousins and Cooper Rush in primetime. Other than that, the wins come against the Lions, Jaguars, Commanders, and Cardinals. They have the second-easiest schedule in the league, and their schedule gets lighter from here on out. Looking ahead to the next three weeks, they face the bottom-ranked Steelers, Texans, and Commanders.
This team will not be battle-tested when it comes time for the playoffs. Maybe at +4000, we could've had a little fun with it, but at +650, I am out on this Eagles team. The last time they faced a true Super Bowl contender, they got blown out by the Buccaneers.
Tampa Bay Buccaneers / Preseason Super Bowl Odds: +750 / Current Odds +1000
The Tampa Bay Buccaneers are falling apart. After a controversial victory against the Atlanta Falcons last week, this Steelers match was supposed to be the get-right game. They dropped the ball and gave an abysmal performance against a team that is plagued with injuries. The only saving grace for this team is they are playing in the NFC South and will probably win their division. I trust Tom Brady to elevate his team enough to make another run at a Super Bowl.
If you like the Buccaneers to win the Super Bowl, I advise holding off and potentially getting better odds than +1000. Overall, I am not buying or selling on this Buccaneers team quite yet. It's more like I am holding and waiting.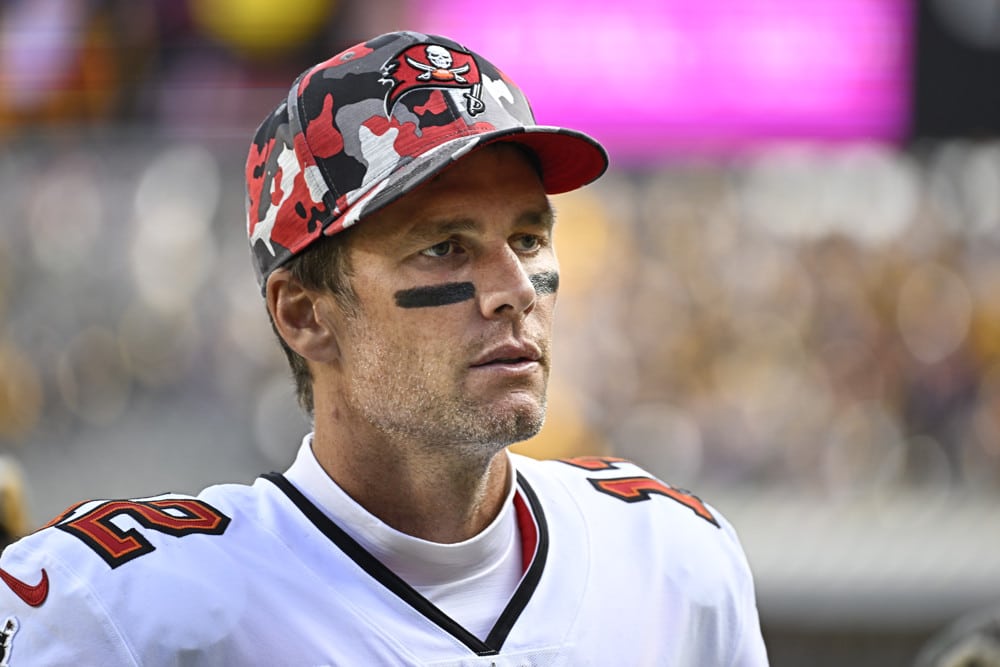 Green Bay Packers / Preseason Super Bowl Odds: +1100 / Current Odds: +1400
Like Tampa Bay, it looks like Green Bay might be falling apart. The main difference between Tampa Bay and Green Bay – is leadership. I trust Tom Brady to pull the Buccaneers together. I don't necessarily feel the same way about Aaron Rodgers. They are not running the ball effectively, and they don't have a true number-one wide receiver. Defensively they are ranked in the middle, which is well below preseason expectations.
I don't have any confidence in the 2022 MVP leading his team to a Super Bowl. I am not sure if this team will even make the playoffs. The Green Bay Packers to win the Super Bowl at +1400 is a stay away for me.
The New York Giants / Preseason Super Bowl Odds: +6500 / Current Odds: +6000
Watching the New York Giants this season has been a blast! What's not to like? This team is passionate, young, exciting, and well-coached. Now that all of that is said, I want to advise everyone that purchasing a Giants Super Bowl ticket is the same thing as burning money. This team just isn't ready for a long playoff run. The Giants are trending in the right direction and I would make the argument that they are more battle-tested than the Philadelphia Eagles.
They have managed to win in close games against Green Bay and Baltimore. Overall, I think they are an extremely well-coached team, but their lack of talent will be their downfall. No interest in the 'G-Men' this year.
In this league of parity, which teams are contenders, and which are pretenders? Let me know what you think.
RELATED CONTENT