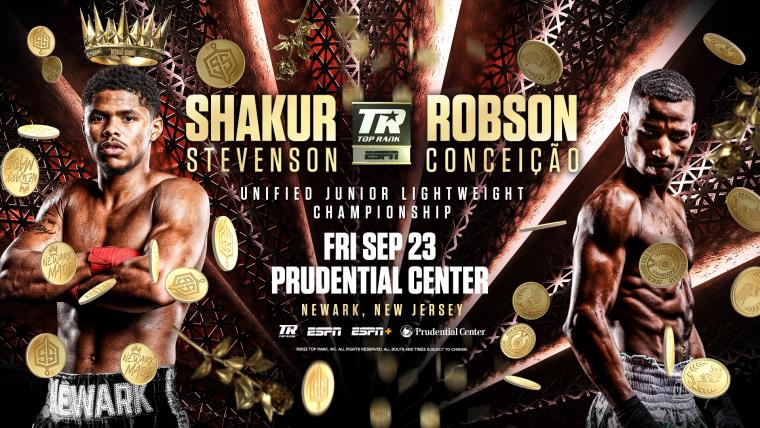 Thank goodness we didn't see another highly anticipated boxing match postponed. Earlier this month we saw the whole Claressa Shields vs Savannah Marshall card, which included Mikaela Mayer in the co-main. postponed due to the Queen of England's passing. This weekend's Top Rank Boxing's ESPN main event tilt was in limbo because young superstar Shakur Stevenson couldn't make weight before his fight against Olympic gold medalist Robson Conceicao. Boxing odds on Stevenson vs Conceicao, with picks and bets from the Sports Gambling Podcast Network, are coming up, DING DING!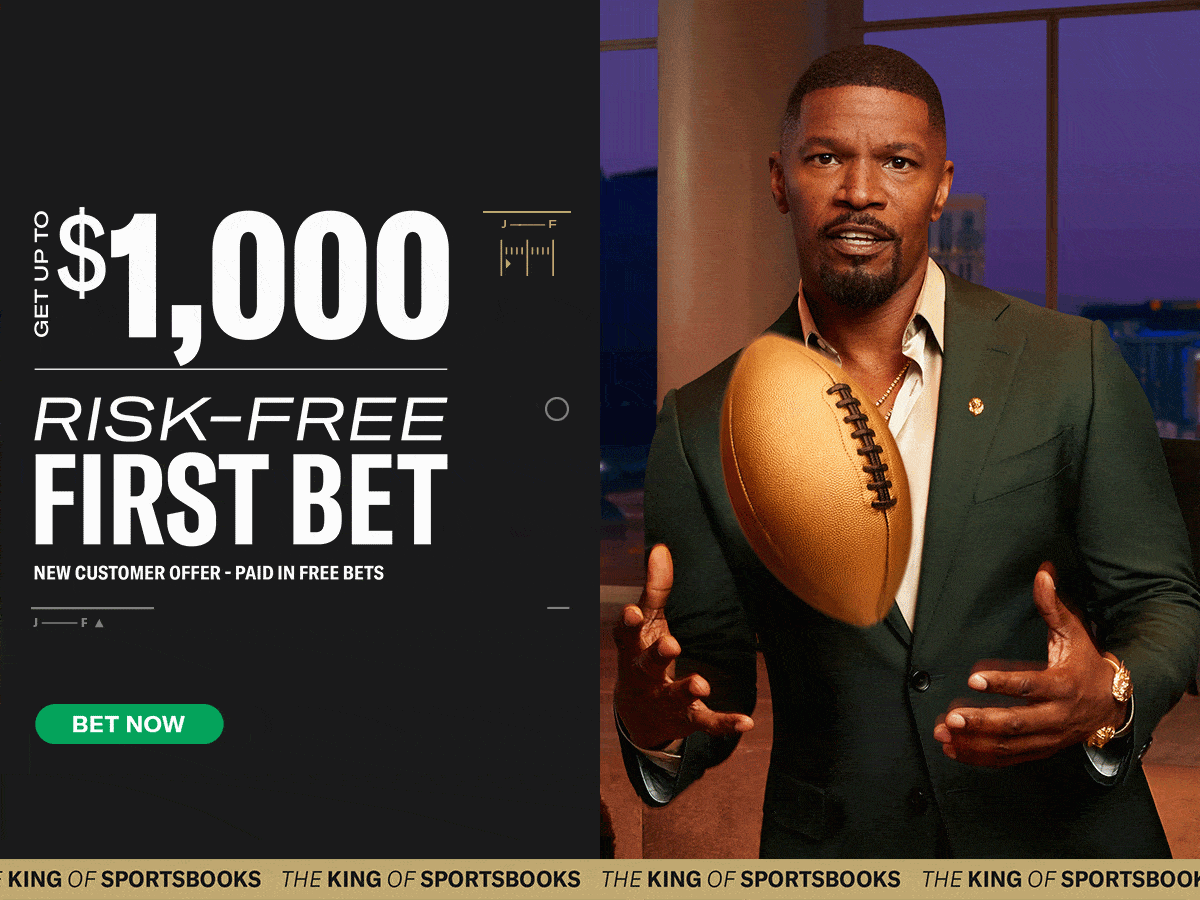 Shakur Stevenson Misses Weight
After the weight-missing news, the American was stripped of his WBC, WBO, and The Ring junior-lightweight titles. Only the Brazilian will be eligible to win the belts. The whole situation is even more disappointing considering the event was set up by Top Rank to be a homecoming for Stevenson near his hometown of Newark, NJ at New Jersey's Prudential Center, which is where the New Jersey Devils play hockey. Following the news, the American agreed to a financial penalty with the Brazilian Conceicao in order to allow the fight to proceed. Stevenson will also be fined by the New Jersey State Athletic Commission.
Junior Lightweight Division
In my opinion, the whole junior lightweight (130 lb) division has not lived up to expectations. The division was advertised with a ton of talent. It started with the undefeated world titlist Mexican power puncher Miguel Berchelt. After reigning as champ for years he suffered a brutal knockout loss to Oscar Valdez. The 2021 Knockout of the Year altered Berchelt's career as he lost his next fight against an inferior opponent.
Then, Valdez had a title fight vs Conceicao. Prior to the fight, Valdez tested positive for performance-enhancing drugs. Somehow, they allowed Valdez to retain his belts and fight the Olympic gold medalist. Valdez clearly lost the fight but he was given the win in a controversial judges' decision. While that was going on Stevenson obliterated title holder Jamel Herring.
Then, we received a "superfight" between Stevenson and Valdez. It was unentertaining, to say the least, as Stevenson earned a unanimous decision victory. Lastly, another unfortunate storyline takes place in the weight class, as Shakur Stevenson misses weight. My final takeaway is that I feel bad for Conceicao. The Brazilian has received two opportunities for a world title and there have been distractions prior to both fights. Now in order for him to win his first championship, he will have to beat a much heavier Stevenson.

Boxing Odds, Picks, And Bets: Shakur Stevenson vs Robson Conceicao
Robson "Nino" Conceicao: 17-1 (8 KO), 33 years old, HT: 5'10", Reach: 70″
After his only career loss, Robson Conceicao bounced back strong with a dominant win. On one of the three judge's scorecards, Conceicao blanked his opponent Xavier Martinez. He lost two rounds at the most. Conceicao's height and length are severely slept on.
Shakur Stevenson: 18-0 (9 KO), 25 years old, HT: 5'7″, Reach: 68″
Shakur Stevenson is growing up right before our eyes. He has grown two inches in height since turning pro. That in turn has been hard for the guy to handle. Puberty must have hit late because Stevenson is STILL filling out his frame.
Boxing Odds: Stevenson (-1700), Conceicao (+900) O/U 10.5 Rounds
During the lead-up to this fight, Stevenson has made me really nervous. Short answers in press conferences aren't normally his thing. Soon after on Thursday, we found out why it was occurring. ESPN's Mark Kriegel landed an exclusive interview with the American silver medalist about why Stevenson missed weight, here's a quote from that piece.
Kriegel: "This is your homecoming. You wanted to show off the belts. I know how much this meant to you. How do you feel?"
Stevenson: "I'm okay. I'm okay."
The former world champion then went on to explain what his grandfather told him. The quote stemmed along the lines of "Don't worry about what you can't control." Well breaking news, you can control what you do prior to a fight. As a professional boxer managing your weight is one of them. My hypothesis is that Stevenson has been distracted by the homecoming. It's not an unusual thing, many other fighters have lost in these unneeded high-pressure situations before.
THE BET: Robson Conceicao ML +900
Both Conceicao and Stevenson have similar fight styles. Neither is a powerful puncher so the boxer that has the edge will be the one that dictates the fight. Stevenson likes to sit on the outside and throw counters with his extremely fast hands. Therefore I think Conceicao will be the one pressing forward. Expect the winner of this fight to have fought an almost perfect, surgical style of boxing.
Conceicao enters the fight determined, hungry, and not distracted. He's been in this situation before with an opponent surrounded by controversy. He should have won that fight the first time, it's been eating at him inside during the time since. I think he takes advantage of this new opportunity and seizes a huge victory in New Jersey by decision +1800.
Related Content