Wow, was last week ever chaotic in the UFC world. UFC 279 ended up being a compelling event, but it took a bunch of detours to get there. It also wreaked havoc with my picks. The UFC – and I – have picked ourselves back up, dusted ourselves off, and are preparing for a return to the UFC Apex on Saturday for UFC Fight Night: Sandhagen vs Song (aka UFC Vegas 60). Here are my UFC Vegas 60 predictions.
RELATED
UFC Vegas 60 Predictions
All odds courtesy of PointsBet
Cory Sandhagen (-200) vs Song Yadong
We get a clash between two of the company's top bantamweights for our main event – Cory Sandhagen and Song Yadong. Not surprisingly, I'm going chalk. While Song Yadong is a very impressive 8-1-1 in the UFC, he's never run into someone at the level of Cory Sandhagen. 'The Sandman' will have the striking advantage – as well as three inches more of reach – as well as the grappling edge. Plus, he's a dog that's always in every fight.
Cory Sandhagen's striking is something special 🤩

He's back to headline at #UFCVegas60 this Saturday! pic.twitter.com/19tk2DwL9N

— UFC Canada (@UFC_CA) September 13, 2022
Gregory Rodrigues (-105) vs Chidi Njokuani
The middleweight co-main event is a much harder fight to make a call on, and the betting line shows it. I'm going with the slight, slight underdog in Gregory 'Robocop' Rodrigues to beat Chidi Njokuani. Both men are good strikers, with Njokuani being the better of the two, but 'Robocop' is the more well-rounded fighter, with a very strong grappling game that I think he can utilize to get his hand raised on Saturday.
Bill Algeo (+104) vs Andre Fili
I'm going against the stats and taking a short-notice replacement fighter in Bill Algeo in his featherweight battle against Andre Fili. 'Touchy' Fili has not looked good for a while now, while 'Senor Perfecto' has won two straight, the last via TKO. He'll be the much better striker in this matchup, but is also an adept grappler which will hopefully neutralize Fili's advantage in that realm.
Joseph Pyfer (-450) vs Alen Amedovski
Joseph Pyfer was the only fighter to earn a contract on Week 1 of this season's Dana White's Contender Series, having the boss famously admonish the other fighters on the night to 'be like Joe Pyfer'. After that impressive performance, 'Bodybagz' is getting a quick turnaround for his UFC debut. Luckily he has been given a layup in Alen Amedovski, who has lost all three of his UFC appearances, getting finished in his last two.
https://twitter.com/FTBeard7/status/1552113071891496960
Tanner Boser (-190) vs Rodrigo Nascimento
The big boys open up the card, with Tanner Boser and Rodrigo Nascimento both returning to the octagon after long layoffs. The difference is Nascimento was on the sidelines due to a failed drug test at his last fight, so who knows what he'll look like now. Regardless, Boser is the better fighter of the two and should piece him up on the feet.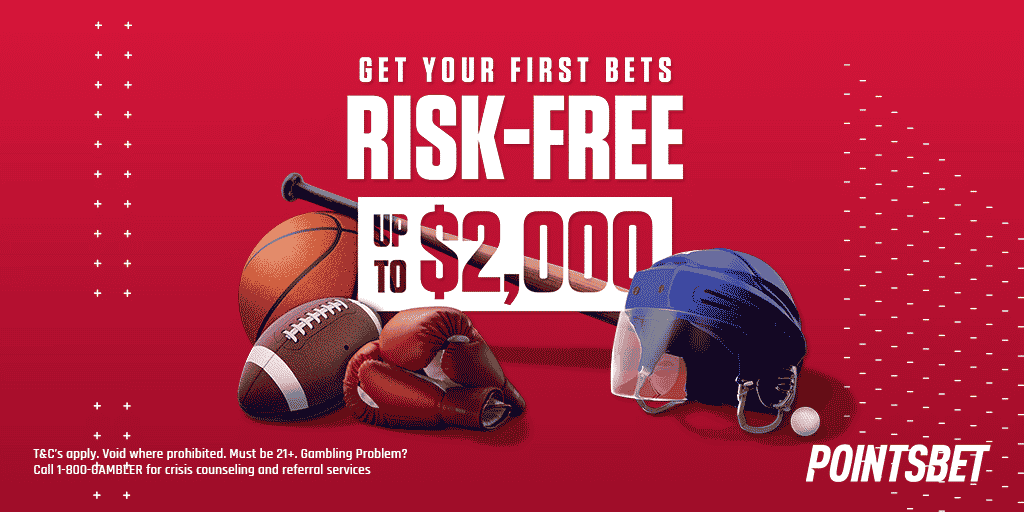 Anthony Hernandez (-170) vs Marc-Andre Barriault
I took a fellow Canadian in Tanner Boser, but I'm fading the rest of my compatriots on this card, starting with Marc-Andre Barriault. I'm going with the younger, longer, better grappler in Anthony 'Fluffy' Hernandez. I also much prefer Hernandez's resume compared to the competition 'Power Bar' has faced.
Pat Sabatini (-200) vs Damon Jackson
It's hard to pick against Damon Jackson the way he's been rolling through competition during his second kick at the UFC can, but Pat Sabatini is a step up too far (too high?) for 'The Leech', at least in my opinion. Sabatini is a perfect 4-0 in the UFC and is a strong grappler just like Jackson. However, he's the better striker of the two men.
PAT SABATINI FLIPS THE SCRIPT 😳

From getting dropped early to securing the heel hook! #UFCVegas35 pic.twitter.com/dfabopApFh

— UFC Canada (@UFC_CA) August 28, 2021
Trevin Giles (-210) vs Louis Cosce
Up to welterweight we go for Trevin Giles vs Louis Cosce. There are numerous reasons I'm going with the favorite, Giles, in this fight. He's bigger, a much better striker, and Cosce has been out of the cage for almost two years. Chalk it is.
Sara McMann (+108) vs Aspen Ladd
But I'm not staying chalky for long, as I'm taking a stab at Olympic silver medalist wrestler Sara McMann. Yes, Aspen Ladd is a very talented fighter who is 15 (!!) years younger than McMann, but I just don't trust her any longer, after the numerous weight-cutting issues and seeming disinterested performances in the cage lately.
Loma Lookboonme (-250) vs Denise Gomes
After earning a contract on this season of DWCS, Denise Gomes gets a short-notice debut fight against Loma Lookboonme. Short-notice debuts don't generally go well, so that's a strike against her. And Loma Lookboonme is a talented striker who has won two of her last three UFC fights.
Daniel Zellhuber (-275) vs Trey Ogden
The debuting 'Golden Boy' Daniel Zellhuber is a perfect 12-0 as a pro, beat a fellow undefeated prospect on DWCS, has five inches of reach on Trey Ogden, and is 10 years younger than him. Do you need more to go on than that?!
The undefeated "Golden Boy" is lean & mean with a vicious knee 💢

Daniel Zellhuber returns to DAZN Friday night 9 PM ET to headline @combateamericas in #Peru 🇵🇪 pic.twitter.com/Ooih6eVDaP

— DAZN Boxing (@DAZNBoxing) May 29, 2019
Mariya Agapova (+120) vs Gillian Robertson
I'm going out on a limb here and taking the talented – yet troubled – Mariya Agapova. She looked horrible in her last fight, where she got submitted by Maryna Moroz, which doesn't bode well going against a grappling specialist like Gillian Robertson. But Agapova is such a better striker than the Canadian and has five inches of reach on her. Let's roll the dice.
Javid Basharat (-165) vs Tony Gravely
With Farid Basharat having success last night on DWCS and getting signed to the UFC, it's time for brother Javid to make it a perfect week for the family. 'The Snow Leopard' has the well-rounded, high-IQ game to turn back a very tough test in Tony Gravely.
Closing out the dominate performance with a 3️⃣rd round submission 💪

[ @JavidBasharat | #DWCS | Tune in LIVE on @ESPNPlus ] pic.twitter.com/TMixrdYZN5

— UFC (@ufc) October 27, 2021
Nikolas Motta (-230) vs Cameron VanCamp
I almost pulled the trigger on taking a big dog in Cameron VanCamp in this curtain-jerker, but Nikolas Motta's much better resume and strong knockout power made me fall on the side of the favorite. Boring.
Overall Record: 850-584
2022
Record: 244-127
Earnings:  $723.07
Return on Investment:  1.9%
Related Content