The Fantasy Baseball playoffs are upon us, and for those in the playoff bubble it's go big or go home! As I told my good friend who said he was scared to take risks down 5-1 in the first set of our latest tennis duel, now is the time to! Here are the pitching streamers you need to get an edge in points, ratios, punchouts, and wins to secure the bag in Week 19. Good luck!

The Pitching Streamers of Week 19!
Monday 8/22 – Daniel Lynch (KC) @ home vs CHW ~ 5% owned
I stay wary of chasing the excitement of Thursday night action in fantasy football. Baseball's Monday afternoon action is the equivalent. But, for many managers sitting just outside the playoff bubble, it's crunch time. A man owned this low performing as well as Lynch lately makes him the best choice to get ahead early this week.  Lynch's season-long numbers aren't pretty (both standard and advanced), but over the past four starts he's been one of the best pitching streamers. He went six innings twice and at least five in the other two with a 2.82 ERA, 1.12 WHIP, and 18 Ks across the 22.1 innings. The White Sox are a little banged up too. 
Salvy telling Daniel Lynch to shake…and throw an elevated fastball. Love it. pic.twitter.com/qu7Z3Xfffd

— Rob Friedman (@PitchingNinja) June 18, 2022
On another note, he's more than one of the pitching streamers in my book but . . . 
Edward Cabrera is still under owned at 55% Yahoo and 35% ESPN. I'll take him over many owned in the 60-80% range, especially in leagues where wins don't count for much. The man's doing it all across a limited sample size. He has big strikeout stuff with a 28.8 K% (14th), limiting hard contact to 14.4% (1st), and generating the ground balls at 58% (5th).  It's translated to a 1.78 ERA, 2.67 xERA, and 1.05 WHIP.  Cabrera's an easy pick among pitching streamers in shallow leagues vs OAK on Monday. 
Tuesday 8/23 – Zach Davies (ARI) @ KC ~ 5% owned
Davies has been one of the classic matchup based pitching streamers of 2022. He's settled in nicely to a middle rotation roll with Arizona this year, while improving career numbers across the board. In 2022 Davies consistently sits around his 3.99 ERA and 1.22 WHIP, backed by a 4.01 xERA. He also sits on a career best, and league 30th best 23.0 HC%. Definitely not a big K guy, but he's had plenty of starts with one per inning. Meanwhile he's qualified for the win in nine of his past ten starts since May 29th. Looks to me like he's due for another seven inning shutout against a KC team struggling to win games.
Wednesday 8/24 – George Kirby (SEA) @ home vs WSH ~ 45% owned
Kirby's another one of the pitching streamers for shallower leagues. Also I cannot recommend anyone lesser owned for Wednesday. As one of the top pitching prospects heading into 2022, Kirby's lived up to the hype. He's only thrown 90.2 innings this year and is proving to have plenty left as we approach our fantasy playoffs. His 93/13 K/BB and 3.4 BB% are some of the best in the game. One more time for the people in the back, 13 walks in 90.2 innings! Over his past four starts he's struck out batters at a rate of 11.4/9. On the year, Kirby sports a 3.47 ERA, 3.38 xERA, 3.39 FIP, 3.22 xFIP, and 1.19 WHIP. He's a model for consistency with signs for further improvement and I like him in all formats. If you're reading this, don't miss him on Draft Day next year. 
George Kirby, Pretty 96mph Two Seamer. 😍 pic.twitter.com/Hz4RijNNY7

— Rob Friedman (@PitchingNinja) August 17, 2022
Thursday 8/25 – James Kaprielian (OAK) @ home vs NYY ~ 10% owned
Slim pickings for pitching streamers Thursday as usual. But based on the Yankees play over the past 30 days, Kap is the pick. They are 21st in R, 20th in H, 20th in RBI, 21st in SO, 24th in AVG, and 23rd in OBP. Furthermore, Kaprielian has continued to play well since I last mentioned him.  He's now posted 11 straight outings qualifying for the win, with three of them quality. Over that stretch he gave up no more than three runs in a game, and in 8/11 two or less. That translated to a 2.88 ERA. Kap doesn't excel in one area, but his average abilities to strike guys out and limit hard contact are serving him well lately. Ride the hot hand.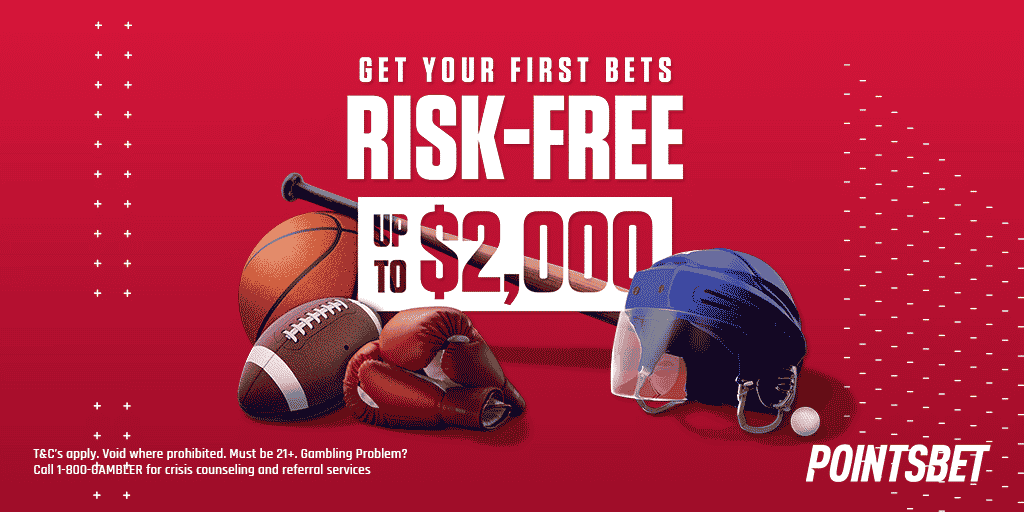 Friday 8/26 – Tyler Alexander (DET) @ TEX ~ 3% owned
Since returning to a starter role on July 28th, Alexander's sporting a 4.00 ERA and 1.22 WHIP. Those are pretty spot on with his season-long and career numbers. He's another guy who doesn't excel in any one area, but has done a great job limiting the free passes to a league 38th best 5.6 BB%. His efficiency has earned him a 4.13 xERA to back up the performance. This is a winnable game for DET as TEX has given up on the year, and Alexander has pitching streamer written all over him with the chance to show up. He has two quality starts since returning to starting and qualified for the win in four straight while pitching seven once. 
Saturday 8/27 – Josiah Gray (WSH) @ home vs CIN ~ 35% owned

With a 26.3 K%, 29.4 CSW%, 12.9 SwStr%, and 10.2 K/9 on the year, Gray's is one of the best strikeout pitching streamers in fantasy baseball. His game goes beyond that too. He limits hard contact to a league 35th best 23.2%. I'm a big fan and spoke about him on April streaming lists as he was a big part of the deal that sent Scherzer to the Dodgers. I don't believe he's reached his peak and he certainly has a few more strong outings for fantasy managers in 2022. Cincy presents an easy matchup for him to dominate with high Ks, a win, and help to get his 4.67 ERA a little closer to that 4.26 xERA. 
Josiah Gray being pumped is so electric

— Kev (@OnePursuitTakes) August 16, 2022
And one of the pitching streamers for deeper leagues . . .
Kohei Arihara of TEX is hardly owned and lines up for an easy one against DET.  He just blanked Minnesota on Sunday for six innings, just four hits and no walks in his second big league game.  He's worth a look on Saturday. 
Sunday 8/28 – Nick Lodolo (CIN) @ WSH ~ 15% owned

On the subject of strikeout machine pitching streamers, Lodolo's another for you. As we know, Washington (especially with Corbin on the mound) is a matchup to attack. Among actively starting pitchers in K/9, it goes Degrom (14.3), Strider (13.5), Heaney (13.1), Ohtani (12.7), Cease & Snell (12.0), and Lodolo (11.9). He sports a 28.7 K% and 30.9 CSW% – both elite. He limits hard contact to league 11th best 21.0% too. Lodolo has only pitched 54.2 innings in the bigs this year, and his 4.12 ERA and 4.14 FIP compared to his 3.71 xERA and 3.57 xFIP show two things. 1) He has not been getting lucky to achieve these results. 2) There is further improvement ahead ROS. The walks are a problem which has helped him earn a 1.57 WHIP, but if he can get control over them, this man will be a serious addition to your lineups moving forward.
Nick Lodolo, 95mph Fastball and 82mph Breaking Ball, Overlay. pic.twitter.com/zphANQ80AO

— Rob Friedman (@PitchingNinja) August 17, 2022
Related Pitching Streamers Content: