August is usually one of the slowest months in the NHL. The draft is long over, the free agent stragglers are settling for contracts, and teams are eagerly awaiting training camp in September. In this two-part series, we'll be looking at the Stanley Cup odds tiers in each conference. We previewed the Western Conference Stanley Cup Odds Tiers last week and are finishing up with the Eastern Conference here. Mind you, we're trying to find value here in each tier. You hopefully then have the option to hedge (or arbitrage) in the playoffs, cash out, or let it ride!
As always, all odds are via WynnBET.
NHL Stanley Cup Odds Tiers: Eastern Conference
Eastern Conference Stanley Cup Odds Tier 1: Storm's a brewin'
Toronto Maple Leafs +800
The Maple Leafs have the best odds in the Eastern Conference to win the Stanley Cup –– and second-best overall –– despite not winning a playoff series in the modern era. They had a tough draw in the first round this year, falling in seven games to the Lightning.
Toronto is returning most of its roster with the big guns locked and loaded for another season. Auston Matthews is coming off a Hart Trophy winning season with Mitch Marner by his side, making Michael Bunting a decent winger. John Tavares and William Nylander help round out the top six. The big question mark is in the crease as Matt Murray and Ilya Samsonov have replaced Jack Campbell and Petr Mrazek
Florida Panthers +900
Florida fell flat in the second round against their in-state rival. The Panthers made a big move just recently by acquiring Matthew Tkachuk for Jonathan Huberdeau and MacKenzie Weegar. It gives them an offensive force and the type of player they need, but it cost them quite a bit in a top-line forward and top-pair defenseman.
Sergei Bobrovsky and Spencer Knight could be one of the best goalie duos in the league and the Cats still have a bunch of offensive firepower with Aleksander Barkov and the Sams (Bennett and Reinhart) in the top six.
Carolina Hurricanes +1000
The Hurricanes were one of the best teams in the Eastern Conference last season and are getting a bit disrespected here, in my opinion. Carolina didn't really downgrade anywhere in the offseason. They picked up Max Pacioretty and Brent Burns to replace Nino Niederreiter, Vincent Trocheck, and Tony DeAngelo. The Canes still have their young pieces as well, so they could add another piece before the season starts or at the trade deadline.
Frederik Andersen found his form in Carolina with a .922 save percentage before an untimely injury in April. If he's healthy, who knows how far the Canes go in the playoffs.
Tampa Bay Lightning +1000
The Lightning made their third straight Stanley Cup Final this year but finally lost one after winning back-to-back Cups. Their depth continued to take some hits this offseason with Ondrej Palat and Ryan McDonagh no longer on the team. Andrei Vasilevskiy will always give Tampa Bay a chance to win, as will the core of Steven Stamkos, Nikita Kucherov, and Victor Hedman, but the window may have closed on Tampa Bay's dynasty.
Tier 1 Best Bet: Hurricanes +1000
You should have a chance to bet on the top two teams at longer odds during downswings in the season, but Carolina should have shorter odds. The Hurricanes built a great foundation and added some finishes touches this offseason. They'll be near the top of the conference (and league) again in 2023.
---
Eastern Conference Stanley Cup Odds Tier 2: Metropolitan madness
New York Rangers +1800
The Rangers looked poised to make the Stanley Cup Final after taking a 2-0 lead in the Eastern Conference Final. However, they then dropped four straight and were eliminated by the Lightning.
Igor Shesterkin gives the Rangers a chance to win every time he takes the ice and New York's core group is still there. Chris Kreider is coming off a career year, with Mika Zibanejad and Artemi Panarin putting up points as well. They replaced Ryan Strome with Vincent Trocheck as their second-line center and hope that the young guns can build on a strong playoff performance.
Boston Bruins +2500
The Bruins are going to be in the mix in a tough Atlantic Division. The Leafs, Panthers, and Lightning all have better outlooks than Boston, who is also seeing its window close. Patrice Bergeron is back for another year and the rest of the Perfection Line is intact. However, their depth leaves much to be desired and their goalies (Jeremy Swayman and Linus Ullmark) are unproven.
Pittsburgh Penguins +2500
The Penguins are in a similar position as the Bruins. Sidney Crosby, Evgeni Malkin, and Kris Letang are making another run at this thing with Jake Guentzel, Bryan Rust, and Rickard Rakell as the supporting cast. It's going to come down to defense for Pittsburgh, who added Jeff Petry this offseason.
New York Islanders +3000
I'm not too sure what to make of the Islanders, especially without Barry Trotz. They're strong in net and defensively, but lack offensive spark. There have been whispers that Nazem Kadri could sign with the Isles, which would improve their outlook and help their odds as well. The Isles are looking to get back into the playoffs after making deep runs in 2020 and 2021.
Tier 2 Best Bets: Rangers +1800, Penguins +2500
The Rangers were two wins away from the Stanley Cup Final and who knows what type of show Shesterkin could put on there. They're back with the youngsters having a playoff run under their belt. That can only help heading into this season.
As much as I want the Penguins to go away, they're going to be in the mix and should have shorter odds than 25-to-1. Mind you, the Oilers, Flames, Wild, and Blues all have better odds than Pittsburgh.
---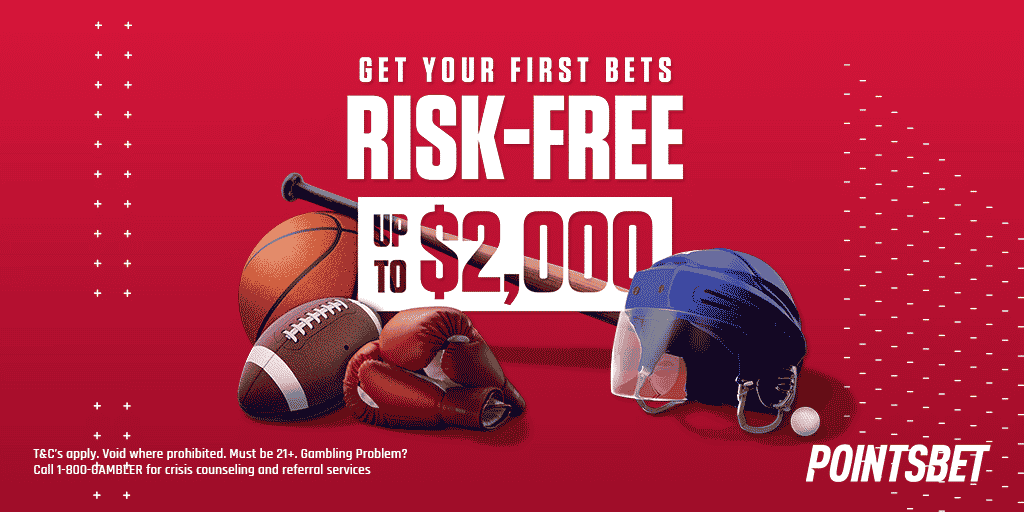 Eastern Conference Stanley Cup Odds Tier 3: Can one make a run?
Columbus Blue Jackets +4000

Signing Johnny Gaudreau is going to help hockey in Columbus, but there's really not much there to think the Jackets can make a run. Maybe they can sneak into the playoffs and get hot, but we've all seen how some of these players perform in the postseason.
Washington Capitals +4000
The oddsmakers are doing to the Capitals what they might be doing to a few of the Tier 2 teams next season. Is Washington's window closed? Quite possibly, but as long as Alex Ovechkin and Nicklas Backstrom are there for the Caps, you can't count them out. However, looking at the rest of their roster shows why they're 40-to-1. They're hoping Darcy Kuemper can bring some of that Cup luck back to Washington, but they're gonna need more than just luck.
Buffalo Sabres +5000
How many Sabres players can you name in 10 seconds? Two, maybe three? This is a team that has some good young pieces (Tage Thompson, Rasmus Dahlin, Owen Power, and others) but they aren't there yet, especially with Craig Anderson in net.
Detroit Red Wings +5000
Detroit is another rumored landing spot for Nazem Kadri which would be interesting. They made some aggressive moves this offseason, signing Andrew Copp and David Perron to join Dylan Larkin, Jakub Vrana, and Tyler Bertuzzi up front. Moritz Seider is a beast on the blue line at just 21 years old and won the Calder Trophy last season. Oh yeah, Lucas Raymond is another good young player up front. Ville Husso and Alex Nedeljkovic are their goalies, which isn't exactly inspiring, but 50-to-1 isn't a bad dart throw for Detroit, especially if they land Kadri.
Ottawa Senators +5000
The Senators also made some aggressive moves this offseason, trading for Alex DeBrincat and bringing Claude Giroux home to add some punch up front. Brady Tkachuk and Tim Stutzle must be happy to have that type of help, and Thomas Chabot is a great young defenseman. Cam Talbot and Anton Forsberg will battle for the crease, with Talbot having a leg up. There are worse bets at 50-to-1.
Philadelphia Flyers +5000
This is one of those aforementioned worse bets at 50-to-1. Coming from a Flyers fan: don't do it.
Tier 3 Best Bets: Red Wings +5000, Senators +5000
---
Eastern Conference Stanley Cup Odds Tier 4: Devilish options
New Jersey Devils +7500
The Devils won a few offseasons in a row but didn't show that on the ice in the following seasons. They may finally be ready to make the playoffs after adding Ondrej Palat and Erik Haula to their young group of Nico Hischier and Jack Hughes up front. Last year's big signing, Dougie Hamilton, is looking forward to a healthy season with Vitek Vanecek giving MacKenzie Blackwood an unwanted shot in the arm in the crease.
Montreal Canadiens +15000
The Canadiens were a fun story with Martin St. Louis behind the bench and should be better this year, but they're in an extremely difficult division. Maybe take a stab at this in the hopes that Carey Price can play and post a .930 save percentage, but he hasn't done that in years.
Tier 4 Best Bet: Devils +7500
---
NHL Stanley Cup Odds Tiers: Eastern Conference Best Bets
Tier 1
Carolina Hurricanes +1000
Tier 2
New York Rangers +1800 | Pittsburgh Penguins +2500
Tier 3
Detroit Red Wings +5000 | Ottawa Senators +5000
Tier 4
New Jersey Devils +7500
---
RELATED CONTENT