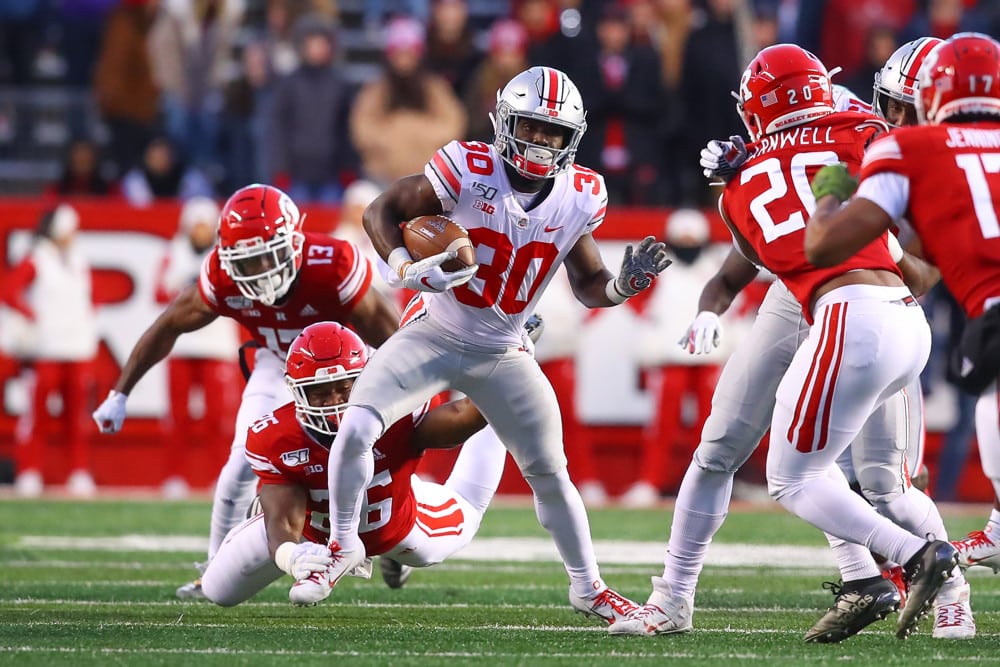 Top 10 Running Backs in MLFB: Major League Football Rosters and Analysis
The kick-off of the MLFB ($MLFB) season is getting closer, and the rosters of the 2022 MLFB teams are taking shape. The next installment in our top preseason players in the MLFB continues with the running backs.
It's possible that no other position in professional football has seen as rapid of an evolution as the running back. Running back has become a position that requires more versatility. The every-down-back has been replaced by multiple backs, and that opens up opportunities for more running backs to showcase their respective skillsets.
The MLFB has accumulated a diverse group at the position. The running backs in the league might be some of the most talented skill position players in the league, and many of them bring a diverse skill set to their respective teams.
Their backgrounds also might be as diverse as their skillsets, but all of these top 10 running backs in MLFB should make an impact on their respective MLFB teams this season.
EVEN MORE MLFB CONTENT FROM SGPN
Top Quarterbacks in MLFB: Rosters and Analysis
Top Defensive Backs in MLFB: Rosters and Analysis
Check out all of SGPN's MLFB Content
LaDarius Galloway (Arkansas Attack)
Measurables: 5-10, 200 lbs
College: Tennessee Martin
Pro Experience: Sea Lions TSL 2021, Calgary Stampede Pre-Season
Recent Stats: Seal Lions TSL (2021)- 50 att, 319 yds, 2 TD, 9 rec, 47 rec yds
First on our top 10 running backs in MLFB list is Ladarius Galloway.  Something that we've seen in developmental professional football leagues and the USFL's reboot season is the value of players with snaps at the professional level. Galloway had a big year with the Sea Lions of TSL in terms of usage as well as production. The number of carries shows some durability, and the receiving totals show some versatility.
Galloway is a one-cut back who puts his foot in the ground and gets north and south. He's elusive, however, it's not by changing direction. He has what many commentators would regard as a little "wiggle" to him that puts defenders off balance. Once he gets North and South, he possesses great straight-line speed and accelerates very quickly, which makes him a handful for defensive ends reading the RPO who are crashing the handoff.
Taylor Martin (Arkansas Attack)
Measurables: 5-10, 180 lbs.
College: Kansas
Pro Experience: Rookie
Recent Stats: Kansas Career (2015-2017)- 193 attempts, 644 yards, 7 rush TD, 15 rec, 66 yds 1 TD
Going into the 2016 season at Kansas, it was reported that Taylor Martin was the fastest player on the Kansas Jayhawks football team. In a backfield divided several ways, Martin put up respectable numbers in his career as a rusher as well as a receiver. His pass-catching ability will serve him well in what's anticipated to be an Air Raid style offense for Earnest Wilson. In the Air Raid, passes can almost be considered long handoffs for running plays at the back catches swing passes out of the backfield.
Tape is limited on Taylor Martin, however, if you're willing to look back to his high school highlights, you'll see a back that's smaller in stature that's not afraid to initiate contact.  This puts him on our list of top 10 running backs in MLFB.  Martin should pair very well with LaDarius Galloway, as these two speedsters might combine for a "lightning and lightning" kind of attack that will wear down defenses tasked with tracking these two speedsters down for four quarters.
Demario McCall (Ohio Force)
Measurables: 5-9, 191
College: Ohio State
Pro Experience: Rookie
Recent Stats: Ohio State Career (2016-2021) 90 att, 565 yds, 11 TD, 20 rec, 300 yds receiving, 2 rec TD
Versatility goes a long way in these upstart football leagues that typically feature smaller roster sizes. The Ohio Force have a Swiss Army knife in the form of DeMario McCall and he lands on our list of top 10 running backs in MLFB.
While McCall arrived at Ohio State as RB, he went through multiple position changes in Columbus. Since Ohio State routinely signs one of the top recruiting classes in the nation, seeing the field is not a given due to their depth.  McCall averaged 6.28 ypc in college with 11 scores rushing, but also averaged 15 yards per reception and added 2 more scores.
The question is what to make of all the position changes in college? My takeaway is that McCall was such an explosive player that Ryan Day wanted him on the field in any way possible.
Jordan Salima (Alabama Airborne)
Measurables: 5-10, 215 lbs
College: Truman State (MO)
Pro Experience: Conquerors TSL
Recent Stats: Conquerors 2021- 69 attempts, 173 yds, 2 TD, 19 rec, 175 yds, 2 TD
Jordan Salima is a player that is using developmental leagues to showcase his skills and gain the exposure he didn't necessarily receive at Truman State.  He's the next player on our top 10 running backs in MLFB.
In The Spring League for the Conquerors, Salima showed that he has the ability to run with power and deliver contact instead of absorbing contact. He can run with power between the tackles with a low pad level and grind out the hard yards, but his highlight tape also highlights some spectacular hands for an RB. His stats reflect his ability to catch the ball but also as a route runner who can run the wheel route out of the backfield. At times he was also split out wide as a slot receiver to capitalize on mismatches in pass coverage.
It's not a stretch to say that his style of play resembles a combination of Johnathon Taylor's power running and the positional versatility and pass-catching ability of Alvin Kamara.
BJ Smith (Virginia Armada)
Measurables: 5-9, 216 lbs
College: Troy (AL)
Pro Experience: Rookie
Recent Stats: Troy Career (2016-2021)- 454 att, 2,203 yds, 23 TD, 62 rec, 532 yds
If not for injury, we might be discussing BJ Smith's chances to make an NFL squad after being taken in the draft in April.  But, due to his talent, he's on our list of top 10 running backs in MLFB.
Smith led the Sun Belt Conference in rushing in the 2018 season piling up 1,186 rushing with 13 scores. Sadly, what looked like a possible breakout on a national scale after a fast start in 2019 was cut short by a devastating left knee injury. He was able to play for six years at Troy due to medical hardship and assumedly the covid year and has slowly begun to build himself back to the electric form he displayed in his breakout 2018 season. Smith has to be hungry to prove he's all the way back.
Raymond Taylor (Arkansas Attack)
Measurables: 5-7, 190 lbs
College: Tulsa
Pro Experience: Rookie
Recent Stats:  Tulsa 2016- 46 attempts, 211 yards, 2 TD
If you wanted an underdog story in the MLFB then the Arkansas Attack have your storyline. Raymond Taylor went from being a walk-on at Oklahoma State to leading the team in rushing in 2015. After just being a student at Kansas State, Taylor walked on at Oklahoma State and was integral on an Oklahoma State team that reached as high as ranked #6 in the country. after only tallying 18 attempts in 2014.
After his breakout 2015 season, Taylor went down the road to Tulsa where he was routinely utilized and averaged 4.6 yards per carry. His move to Tulsa was most likely due to the influx of running backs to Oklahoma State in 2016, including future NFL player Justice Hill.  This could be the third head in a three-headed monster splitting carries in the Arkansas Attack backfield and he deserves a spot on the top 10 running backs in MLFB.
Elliott Taylor (Virginia Armada)
Measurables: 5-10, 200 lbs
College: Arizona
Pro Experience:  Linemen TSL
Recent Stats: Linemen TSL 2021- 20 attempts, 117 yds, 1 rec, 4 yds
Pro experience goes a long way, and so does perseverance.  After virtually zero usage at Arizona, there was almost a 9-year hiatus from football before Elliott Taylor landed with the Linemen in TSL.
Taylor made the most of his opportunities when he totaled 117 yards on 20 attempts for the Linemen. His efficient performance is likely what landed him this spot. His pro experience from TSL and his age and maturity are going to be a major asset to the Virginia Armada and land him on our list of top 10 running backs in MLFB.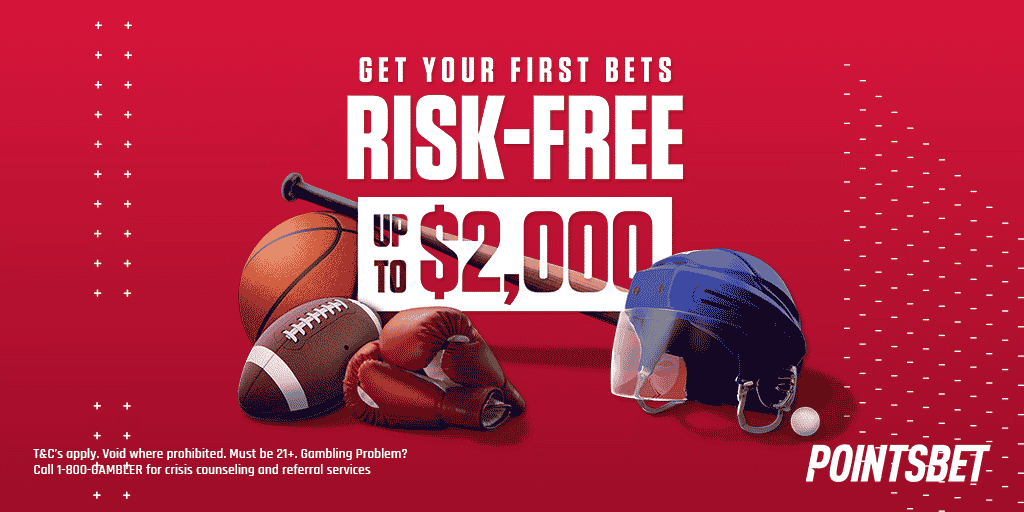 Tabyus Taylor (Alabama Airborne)
Measurables: 6-0, 225 lbs
College: Notre Dame (OH)
Pro Experience: Rookie
Recent Stats:  Notre Dame OH 2021- 104 attempts, 1013 yds, 12 TD, 1 rec, 8 rec yds, 1 KR TD 
When you look at Tabyus Taylor's stats you probably think he had a great 2021 season playing in 10+ games.  You would be incorrect. Tabus Taylor did all of this in FIVE TOTAL games in 2021.
We've heard of large fish in a small pond.  Taylor is a humpback whale in a kiddie pool.  He could make a huge impact and ends up on our top 10 running backs in MLFB.
Christian Turner (Ohio Force)
Measurables: 5-10, 195
College: Youngstown State (OH)
Pro Experience: Rookie
Recent Stats: Youngstown State 2017-2021- 267 att, 1,206 yards, 8 TD, 84 rec, 657 yards, 5 TD, 947 KR yds.
Christian Turner amassed 2,810 total yards in his time at Youngstown State. He was a very efficient runner that averaged over 4.5 yards per tough on the ground and 7.5 yards per catch through the air. His ability to chew up yards from scrimmage and keep offenses moving will prove invaluable to the Force through their season.
When reviewing Turner's tape, the first thing that leaps off of the screen is the vision that Christian Turner shows as a runner. A defense that loses backside contain is vulnerable to his ability to bounce outside and and catch the defense on the weak side of the play. The second thing that leaps off the tape is his ability as receiver out of the back field, either running wheel routes or his timing running routes in the screen game. He's stoutly built at 5-10, 195lbs, and he's a tough runner to bring down once he reaches the flat in the receiving game or he catches a defense without containment and bounces the ball to the outside. Turner is a fantastic all around athlete.
Devin Wynn (Ohio Force)
Measurables: 6-0, 203 lbs.
College: Furman
Pro Experience: Rookie
Recent Stats: Furman Career (2017-2021)- 556 Att, 2,924 yds, 31 TD, 42 rec, 483 rec yds, 5 TD
Devin Wynn made the most of his time at Furman. The Paladin was well decorated in his time at Furman. Wynn earned all-conference preseason honors as well as post-season all-conference awards. He's 9th all-time on the Furman rushing list and lands on our top 10 running backs in MLFB.
Strangely, Wynn's NFL opportunity didn't come. The MLFB is the perfect opportunity for this player from a smaller school to show that his career resume from Furman was no fluke.
RELATED CONTENT