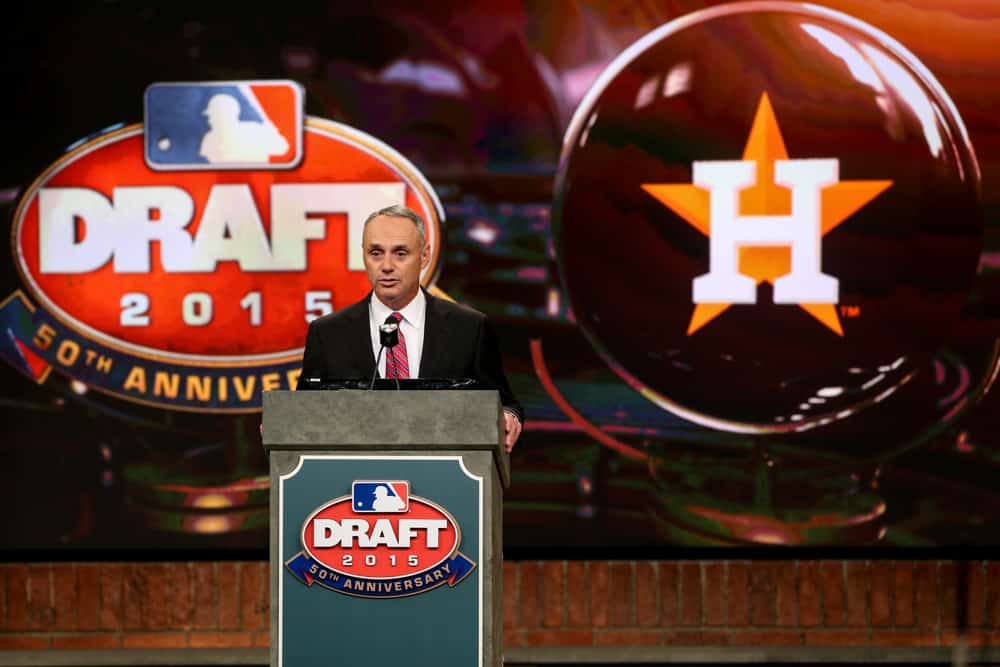 The 2022 MLB Draft is officially complete. This year's draft delivered the drama you'd expect when you pool together kids birthed by multiple families with professional sports backgrounds. Texas provided the biggest surprise and most devastating blow to MLB Mock Drafts everywhere. The Rangers selected Tri-City ValleyCats' RHP Kumar Rocker with the third overall pick. Rocker will join his former teammate Jack Leiter in the organization. Leiter, the Rangers' first round pick in 2021, and Rocker will continue to grow together through the minor leagues. The Baltimore Orioles selected Jackson Holliday over Druw Jones with the number one overall pick. Let's take a look at how each team graded based on their best three draft picks.
2022 MLB Draft Recap Team Grades
Baltimore Orioles: C+
No. 1 Jackson Holliday, SS, Stillwater (Okla.) HS; No. 33 Dylan Beavers, OF, Cal; No. 67 Jud Fabian, OF, Florida
I viewed this year's draft class as having a 1A and 1B that separated each other from the rest of the pack as the "best player in the draft." In my opinion Holliday, the son of MLB All-Star Matt Holliday, was my 1B and Druw Jones 1A. Baltimore drafted Holliday, the cheaper option of the two high schoolers, and it allowed them to be more aggressive with college hitters later in the draft. Holliday was a fascinating story this Spring as he flew up the draft boards with an outstanding season. Holliday slashed .685/.749/1.392 in 41 games during his senior season. As a result, the left-handed hitter and his luscious blonde locks were awarded the 2022 Perfect Game National Player of the Year.
Jackson Holliday 1-1 to the Baltimore Orioles #MLBDraft

— MLB Gambling Podcast (@MLBSGPN) July 17, 2022
The Orioles also brought in a haul of college hitters, none of whom were ranked in my Top 30 College MLB Draft Prospects. I don't know it all but I think Birdland left some food on their 2022 MLB Draft plate. The most promising of the bunch is 6'4 Dylan Beavers who possesses a whippy left handed swing with some pop. In between Beavers and Fabian they drafted the ACC Player of the Year No. 42 Max Wagner. Jud Fabian is the feel-good story of the bunch. Last year in the 2021 MLB Draft Baltimore and Fabian agreed on a slot deal for pick No. 41. Boston, however, drafted Fabian without negotiating with him prior. Fabian and the Red Sox couldn't agree on a price so the Gator outfielder returned to school leaving Boston without their 40th selection, and Baltimore without THEIR guy. After a down 2022 season Fabian fell to the Orioles at No. 67 and the two parties will live happily ever after.
Notable names: Nolan McLean, Silas Ardoin, Trace Bright, Douglas Hodo III, Preston Johnson, Cameron Weston, Adam Crampton.
Arizona Diamondbacks: A+
No. 2 Druw Jones, OF, Wesleyan HS, Peachtree Corners, Ga.; No. 34 Landon Sims, RHP, Mississippi State; No. 43 Ivan Melendez, 1B, Texas
Andruw Jones' son, Druw Jones, was my 1A in this year's draft class. Arizona drafted Jones knowing that his ability in the batter's box will only get better. MLB scouts say that Druw Jones' game heavily resembles his father's. Jones is a plus defender with great speed and a projected 70 graded power on the 80 point scale. The biggest question mark on Jones otherwise outstanding resume is his bat-to-ball skills. Can he show the ability to hit for average. If Jones can he will be an MLB superstar with Ronald Acuna Jr. capabilities for a 30 home run, 30 steal season.
The Diamondbacks draft package also includes two of my Top 30 College MLB Draft Prospects. The ceilings on both Landon Sims, and Ivan Melendez are extremely high. Sims started three games this Spring but left in the middle of his third start. He underwent Tommy John surgery. At the conclusion of Sims' 2022 season he had pitched 11.2 innings and recorded THIRTY (30) strikeouts. Tennessee baseball's head coach Tony Vitello was on the MLB Network's panel during the draft and he state this about Sims. "We watched him win a National Championship–in 2021–and he was the heart and soul of that team. So much so that when Sims was injured head coach Chris Lemonis allowed him to coach first base. He's a phenomenal kid, teammate, and a warrior on the mound." When an opposing coach says that about you, his words have weight. As the memers say, Landon Sims has that DOG in him.
Landon Sims, 30Ks in 11.2 Innings. 😳😳 pic.twitter.com/ZRViDn4H72

— Rob Friedman (@PitchingNinja) March 14, 2021
Ivan Melendez won College Baseball's Heisman, the Golden Spikes Award, in 2022. Melendez has one of the coolest nicknames on the planet "The Hispanic Titanic." During his unmatched season the Longhorn slugger socked 32 home runs breaking the previous BBCOR record of 28. Melendez hits for average (.319), power, and can play good enough defense at first base to possibly avoid being a career designated hitter.
The Arizona Diamondbacks select "The Hispanic Titanic," Ivan Melendez with the 43rd Overall pick of the #MLBDraft. Melendez broke the college BBCOR Home Run record in 2022 #DBacks

— MLB Gambling Podcast (@MLBSGPN) July 18, 2022
Other Notable names drafted: Nate Savino, Will Mabrey, Gavin Logan, Kevin Graham
Texas Rangers: A+
No. 3 Kumar Rocker, RHP, Tri-City ValleyCats (Vanderbilt); No. 109 Brock Porter, RHP, Orchard Lake St. Mary's (MI); No. 199 Luis Ramirez, RHP, Long Beach State
Texas only had one draft pick the entire first day of the MLB Draft. So if Kumar Rocker was truly their guy, I give them a tip of the cap. Mocksters didn't even have Rocker sniffing the Top 10 after last year's draft where he was selected tenth by the Mets. He didn't sign because Rocker's camp led by Scott Boras, wouldn't reveal medical records on the right hander's injured dominant shoulder. This was an underslot agreement which allowed them to grab Brock Porter so late with the high school kid's asking price so high. It was a drafting clinic displayed by the Rangers front office.
😂😂 see you soon @KumarRocker https://t.co/BYAkqf5obp

— jack leiter (@jackleiter22) July 18, 2022
Texas is a perfect fit for the former Vanderbilt power pitcher. His 2021 stablemate Jack Leiter is already in Texas' farm system and the two are good friends. Rocker was throwing 95-98 in his first outing for the ValleyCats with two above-average breaking balls and an adequate changeup. He showcased a lower arm slot than he had last year. With a plus slider, and plus fastball Rocker was my favorite college pitcher to watch last year. With incredible competitiveness handed down from pro-athlete parents Tracy (Auburn College Football HOFer and NFL player) and Lalitha a track and field athlete. Kumar Rocker has similar mechanics and the physical ability to MLB workhorses like Justin Verlander.
Kumar Rocker will forever be one of my favorite players to watch. Legitimately happy for that kid.

Here's an inning of him from one of my looks last season. pic.twitter.com/uY2dgOmaHS

— Burke Granger (@burkegranger) July 18, 2022
I comp Brock Porter to Jacob deGrom. It's a powerful comparison, but that's what you earn when you have similar mechanics and stuff as the Mets superstar right hander. Standing at 6'4″ Porter has a fastball that sits in the high 90s with arm side run. In his 2022 senior season, he recorded an ERA of 0.54 with multiple no-hitters. He even threw a no-no in the state semifinal game. Porter is very reliant on his fastball and will need to further develop his curveball and change-up in the minor leagues. Luis Ramirez has good stuff and command but also has had health and durability issues. He was shut down in April due to a shoulder injury and that was a big reason Long Beach State struggled this season.
Other Notable names drafted: N.A.
Pittsburgh Pirates: B+
No. 4 Termarr Johnson, INF, Mays HS, Ga; No. 36 Thomas Harrington, RHP, Campbell; No. 44 Hunter Barco, LHP, Florida
Pittsburgh selected Termarr Johnson with their first round pick. A few MLB Scouts say that Termarr Johnson has the best pure hitting they've seen from a high schooler in the last decade. Johnson has amazing hand-eye coordination with great bat speed. In the majors, with 6'7 O'Neill Cruz currently commanding the shortstop position, Johnson projects better as a second baseman. I correctly predicted Johnson to go to the Pirates in my Mock Draft and compared him to multiple time MLB All Star Robinson Cano. Johnson doesn't have the sweet and smooth left-handed swing like Cano, the comparison is drawn more from defensive ability and stature. Now after watching the draft broadcast I think ESPN hit the nail on the head. Johnson's swing mechanics look like Rafel Devers'.
Termarr Johnson Highlights#LetsGoBucs #MLBDraft

— MLB Gambling Podcast (@MLBSGPN) July 17, 2022
Along with Johnson the Pirates picked up two college pitchers. Thomas Harrington (No. 26 in my Top 30 College MLB Draft Prospects) touted one of the best ERAs (2.53) among all qualified pitchers in college baseball last season. Harrington earned First-Team All-America honors from D1Baseball in 2022 with 111 strikeouts and only 18 walks. In 2022 Hunter Barco was one of my favorite pitchers until he had to undergo Tommy John surgery that dropped him outside my Top 30. At Florida, playing in the SEC, Barco owned a 2.50 ERA with 69 K, 11 BB, in 50.1 IP.
Other Notable names drafted: Jack Brannigan, Tanner Tredaway
Washington Nationals: B-
No. 5 Elijah Green, OF, IMG Academy, Bradenton, Fla.; No. 45 Jake Bennett, LHP, Oklahoma; No. 84 Trey Lipscomb, 3B, Tennessee
I correctly predicted Washington to draft Elijah Green to quickly replace Juan Soto. Green could be the biggest and brightest superstar of the 2022 draft class. He has the highest ceiling for sure but swings and misses… A LOT. Size, frame, tools, with a strong, athletic 6'3″ build, explosive speed, and plus power. Green, son of NFL Pro Bowl Tight End Eric Green, is a high-risk, high-reward player. The reward: a Byron Buxton prototype/40 home run, 40 steal season.
Elijah Green Highlights#NATITUDE #MLBDraft

— MLB Gambling Podcast (@MLBSGPN) July 17, 2022
Jake Bennett was on the fringe of making my Top 30 College MLB Draft Prospects list but was one of the last few cut. Bennett won Oklahoma bettors a lot of money last season, and I tailed him in almost every one of his performances. The burly lefty was the season-long Ace for the Sooners, aiding them to a runner-up finish in the College World Series. Trey Lipscomb was one of Tennessee's stars who led the Volunteers with 89 hits, 84 RBIs, 22 home runs and 180 total bases. He also tied for a team high with 68 runs.
Other Notable names drafted: Murphy Stehly, Marquis Grissom Jr., Cortland Lawson
Miami Marlins: D-
No. 6 Jacob Berry, 3B/OF, LSU; No. 46 Jacob Miller, RHP, Liberty Union HS, Ohio; No. 172 Jared Poland, RHP, Louisville
After five straight non-college prospects being drafted, I was dumbfounded to hear that Jacob Berry was the first college bat chosen. I had Berry ranked as a distant 4th best College MLB Draft Prospect behind Brooks Lee, Kevin Parada, and Gavin Cross. Berry is in the small group that may not need much time in the minor leagues. Of all the college hitters in this draft class, Berry has the best combination of contact and power hitting. However, his defense is more of a liability than an asset. Berry started the season at third base for LSU, but then ventured to the outfield. He'd be alright to hide in the corners but may be better as a designated hitter moving forward. I comp Berry to Jose Ramirez because of the short, compact, but powerful switch-hitting swing. Berry also strangely looks like the NOLA legend Drew Brees.
Jacob Berry Highlights #MakeItMiami #MLBDraft

— MLB Gambling Podcast (@MLBSGPN) July 17, 2022
Jacob Miller finished his Senior high school season with a record of 9-1 and an ERA of 0.63. In his senior high school campaign, Miller struck out 133 hitters in just 57.1 innings pitched. Jared Poland in 15 starts and 17 appearances for Louisville posted an ERA of 3.46 with a team-best 103 strikeouts to 32 walks in 83.1 innings pitched. Miami stuck with their bread and butter of drafting pitching after their first-rounder Berry.
Other Notable names drafted: Evan Taylor, Alex Williams, Cole Kirschsieper
Chicago Cubs: F
No. 7 Cade Horton, RHP, Oklahoma; No. 47 Jackson Ferris, LHP, IMG Academy (Fla.); No. 143 Brandon Birdsell, RHP, Texas Tech
Chicago drafted Oklahoma's Omaha star, Cade Horton, seventh overall. In my opinion it was an extreme reach and most likely an underslot agreement. Prior to the Big 12 Tournament Horton was coming off of Tommy John surgery and had an ERA (7.94) higher than his K/9 IP (6.0). I bet against Horton multiple times during the college baseball season (losing every time) saying on the next day's podcast, "Horton dealt, where did this version of him come from?"
Did anyone increase their stock more than Cade Horton over the last month of the season? Goes 7th overall to the Cubs. Insane. https://t.co/H1G6Tff7FI

— 11Point7: The College Baseball Podcast 🎙 (@11point7) July 17, 2022
The story is that Horton learned how to throw a slider from a teammate in the outfield. Horton practiced it and then approached the Sooners' head coach and legendary MLB pitching coach, Skip Johnson, asking if he could get another chance to start a game. Horton's first start, vs. Texas in the Big 12 Tournament Championship Game. Since that moment Horton posted a 2.61 ERA, and a 14.2 K/9 IP with amazing Statcast numbers during the College World Series that skyrocketed his draft stock. I know Jackson Ferris is a hard-throwing, smaller lefty but that's the max of knowledge on the day 1 high school pitching prospect. Brandon Birdsell had a 9-3 record and 2.75 ERA as the Ace of Texas Tech in 2022.
Other Notable names drafted: Will Frisch, Mason McGwire, Connor Noland
Minnesota Twins: A-
No. 8 Brooks Lee, SS, Cal Poly; No. 48 Connor Prielipp, LHP, Alabama; No. 68 Tanner Schobel, SS, Virginia Tech
Minnesota drafted Cal Poly Head Coach Larry Lee's son Brooks. Brooks Lee is a switch-hitting shortstop with a heavy lower half. Lee projects better as a third baseman in the majors. Lee doesn't have a great mechanical swing. It may need to be fixed in the minors but his great eye at the plate makes up for it. He had two times as many walks than strikeouts in 2022. The Big West doesn't offer the strength of competition it used to back in the day but during the summer Lee would go play in the Cape Cod League. Last summer he touted a batting average over .400 and is known to be a very hard strikeout at the plate. Lee has a proven track record and is considered to have the highest floor of the draft class.
Minnesota Twins select Brooks Lee 8th Overall in the #MLBDraft #MNTwins pic.twitter.com/wxLUCl3KWx

— The College Football & Basketball Experience (@TCEonSGPN) July 18, 2022
In my Mock Draft I predicted Connor Prielipp to be picked by the Royals at NINE (9)! The Twins drafted the lefty coming off of Tommy John surgery at an extremely valuable slot. The Alabama lefty is the highest touted of the college arms that are injured right now. Before Tommy John surgery Prielipp was a projected Top 5 pick in the 2022 MLB Draft. Nearing the end of recovery now Prielipp recently threw a bullpen in front of scouts at the MLB Draft Combine. He showcased a low 90s fastball, and glimpses of his once wicked offspeed pitches (slider & change-up). His mechanics remind me a lot of Blake Snell. His right knee almost reaches his chin and his arm has the whipping action from a 3/4 angle. Tanner Schobel will also be a solid prospect that can play anywhere on the field and showcase a good hitting approach.
Other Notable names drafted: Andrew Morris, Jorel Ortega, Kyle Jones, Cory Lewis, Garrett McMillan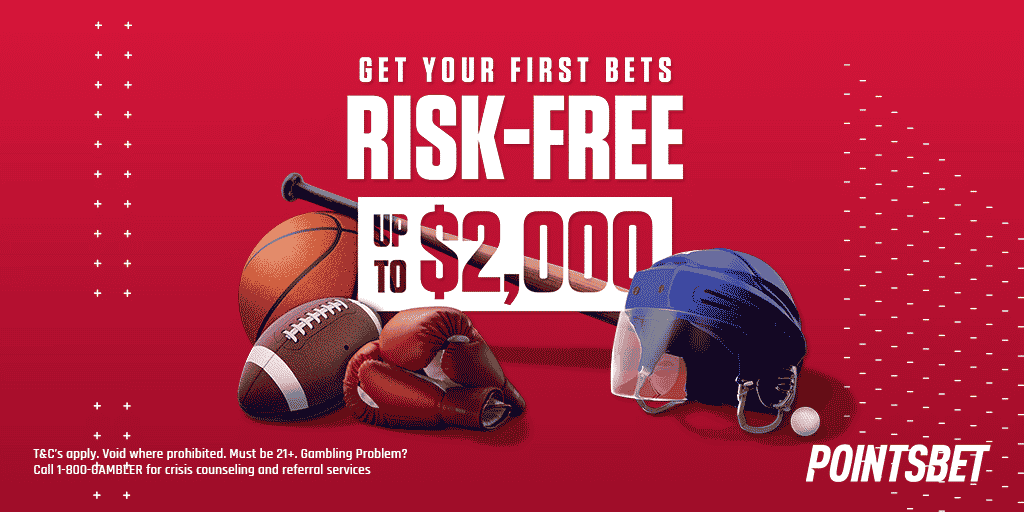 Kansas City Royals: B-
No. 9 Gavin Cross, OF, Virginia Tech; No. 49 Cayden Wallace, 3B, Arkansas; No. 385 Ryan Ramsey, RHP, Maryland
In the 2022 MLB Draft Kansas City picked up my 3rd and 23rd ranked College MLB Draft Prospects respectively. Gavin Cross is a five-tool player who is above average in every facet of the game. Some may call him a jack of all trades but master of none. Scouts believe his swing mechanics need a little tweaking to be able to unlock his full potential in the batter's box. His full potential: 25 home runs, a .375 on-base percentage, and 15 stolen bases.
Kansas City Royals draft Gavin Cross 9th Overall in the #MLBDraft #TogetherRoyal

— MLB Gambling Podcast (@MLBSGPN) July 18, 2022
During the 2022 season Cayden Wallace played in the same Arkansas infield as Royals' president of baseball operations Dayton Moore's son, Robert. Wallace slashed .298/.387/.553 this year and was a main cog in the lineup aiding the Razorbacks semifinals appearance. Ryan Ramsey Ramsey struck out 10 and threw 118 pitches during a Perfect Game in 2022.
Other Notable names drafted: Mason Barnett, Hayden Dunhurst, Mack Anglin, David Sandlin, Chazz Martinez
Colorado Rockies: A
No. 10 Gabriel Hughes, RHP, Gonzaga; No. 31 Sterlin Thompson, OF, Florida; No. 38 Jordan Beck, OF, Tennessee
Colorado drafted the first fully healthy pitcher to come off the 2022 MLB Draftboard. Gabriel Hughes took the ball every Friday for Gonzaga this year. Hughes has amazing command with his mid-90s fastball, a hard, tight spinning slider. No pun intended, Hughes is huge, 6-5 and 225. I comped him to Miles Mikolas in my Mock Draft as he may not be an MLB Ace but his A-game will rack up Ks and limit BBs.
Gabriel Hughes Highlights#Rockies #MLBDraft

— MLB Gambling Podcast (@MLBSGPN) July 18, 2022
All three of the Rockies first three draft picks were ranked in my Top 30 College MLB Draft Prospects list. Hughes No. 14, Sterlin Thompson No. 18, and Jordan Beck No. 17. Both Thompson and Beck will get you dreaming of the 2025 Rockies at night. Both boppers were studs for their respective SEC squads and would love to be an everyday hitter calling Coors Field home.
Other Notable names drafted: Carson Palmquist, Michael Prosecky, Kody Huff, Brad Cumbest, Zach Agnos, Carson Skipper, Skyler Messinger
New York Mets: B+
No. 11 Kevin Parada, C, Georgia Tech; No. 14 Jett Williams, SS, Rockwall-Heath (Texas) HS; No. 52 Blade Tidwell, RHP, Tennessee
New York had two top 15 draft picks in 2022 thanks to a compensation pick when they couldn't sign Kumar Rocker with the 10th pick in 2021. With their first pick they took Kevin Parada who was the best player available at the time. Parada was a top 3 player in college baseball this year and should have a fast track to the MLB whereas Prep shortstop Jett Williams will not. Even with a weird batting stance, Parada can slug at the plate. In 2022 the backstop hit 26 home runs and showed good plate discipline with 32 strikeouts and 30 walks. Parada does lack some defensive capabilities, one of the biggest being his pitch framing. With "robot umpires" soon down the road in the MLB that may not matter too much.
Kevin Parada Highlights#LGM #MLBDraft

— MLB Gambling Podcast (@MLBSGPN) July 18, 2022
Jett Williams is a 5'8 shortstop with an average bat at best. Williams uses a large leg kick to create power for himself at the plate. He is an above-average to plus runner. Williams lacks the arm strength or footwork to play shortstop in the long term, so he projects more as a second baseman. The other name I will note inside the Mets collection is right handed pitcher Blade Tidwell. Listed at 6-foot-4, 210 pounds, and No. 24 in my Top College MLB Draft Prospects list, Tidwell could be a promising pro. He went 13-5 over 31 games (27 starts) with a 3.53 ERA and 141 strikeouts over 137.2 IP in two seasons at Tennessee.
Jett Williams Highlights#LGM #MLBDraft

— MLB Gambling Podcast (@MLBSGPN) July 18, 2022
Other Notable names drafted: Brandon Sproat, Connor Brandon
Detroit Tigers: C
No. 12 Jace Jung, 2B, Texas Tech; No. 51 Peyton Graham, SS, Oklahoma; No. 297 Trevin Michael, RHP, Oklahoma
Detroit scooped up my No. 1 bust of the 2022 MLB Draft, Jace Jung, but they also made, in my eyes, the second most valuable selection of the MLB Draft so far in Peyton Graham. I'm not a huge believer in Jace Jung. He only has one maybe two of the five tools and they're with his bat. During Jung's sophomore year he hit 21 homers and this year he hit 14. His swing needs some mechanical fixing around his hand position in the minor leagues. He's an average defender at second base with a below average arm and lacks speed. Jung was the 8th best College MLB Draft Prospect in my opinion.
Jace Jung Highlights#MLBDraft #DetroitRoots

— MLB Gambling Podcast (@MLBSGPN) July 18, 2022
The Tigers genius pick-up was Omaha's darling Peyton Graham. Oklahoma's shortstop was not the darling because of his lady killer looks, or 8-pack that was coincidentally shown by ESPN broadcasts during the College World Series. No, it's because he showcased his five-tool talent. As a relatively skinny guy he emulates Christian Yelich's ability to hit bombs and swipe bags. He could have 20 home run, 20 steal potential in the MLB. In my Mock Draft, I predicted Graham to be picked 25th. I also had the Sooners' best player ranked 15th in my Top 30 College MLB Draft Prospects list.
Trevin Michael posted a 2.89 ERA with 20 walks and 95 strikeouts over 71.2 innings in 32 games. Michael served as the World Series runner-up Sooners' closer, and he could someday operate as a high-leverage reliever for the Tigers.
Other Notable names drafted: Luke Gold, Seth Stephenson, Joe Ademetz III
Los Angeles Angels: B
No. 13 Zach Neto, SS, Campbell, No. 89 Ben Joyce, RHP, Tennessee; No. 148 Sonny DiChiara, 1B, Auburn
With Los Angeles only draft pick on Day 1 they made the correct best player available selection with Zach Neto. Neto's glove is unmatched in the 2022 MLB Draft class. He's a plus defender with maybe the best arm out of the top 10 shortstop prospects. Neto swings for damage until he has two strikes where he shortens up and puts the ball in play. It is evident with his 7% strikeout rate for the Campbell Camels this year. Neto flirted with pitching throughout his college career as a closer but he projects to be an MLB shortstop. He has a 30-double, All-Star season caliber ceiling.
Zach Neto Highlights#GoHalos #MLBDraft

— MLB Gambling Podcast (@MLBSGPN) July 18, 2022
The Angels made a splash with their second selection taking the "Volunteer Fireman," Ben Joyce. The right hander is monikered as the highest risk, highest reward player in the 2022 MLB Draft class. Joyce casually sits at 103 mph and has shown the ability to hit 105.6 mph. It was the second fastest pitch ever thrown only behind prime Aroldis Chapman. When Joyce brings his B+ fastball of 102 mph to the park, his slider is unhittable. With an ERA of 2.23 and a 53/13 strikeout to walk ratio, Joyce was borderline alien in the 2022 season for Tony Vitello's Tennessee squad.
Sonny DiChiara, the college Babe Ruth lookalike, led the country with a 1.326 OPS this year. During the 2022 season, DiChiara hit .384 with 22 home runs and 59 RBI. He struck out 55 times and drew 68 walks, and reached base at a .549 clip while slugging .777.
Other Notable names drafted: Victor Madeiros, Roman Phansalkar, Joe Stewart, Matt Coutney, Jared Southard, Bryce Osmond
San Diego Padres: B-
No. 15 Dylan Lesko, RHP, Buford HS, Ga.; No. 39 Robby Snelling, LHP, McQueen (Nev.) HS; No. 53 Adam Mazur, RHP, Iowa
San Diego wins the award for "Most Promising Pitching Collection." The only problem is these guys' stock will trend like sports card (very slowly). Sorry to all the Albert Pujols rookie card owners just waiting for him to retire.
Dylan Lesko is the limited edition item of the card collection. Lesko was a Top 5 pick until he underwent Tommy John surgery this year. Therefore he fell down the ranks in the MLB Draft. Ultimately, if you asked me who would get drafted in the first round but not sign, my No. 1 answer would be Lesko. He has a commitment to Vanderbilt and will probably end up in Nashville this August. Lesko sits mid-to-high 90s, but his fastball doesn't make the scouts drool… it's his changeup. Pitching out of windows, Lesko makes his change-up look like his fastball out of his hand and the pitch finishes with hard tailing action to his arm side. In my Mock Draft, I compared Lesko to VandyBoys alum Walker Buehler.
Dylan Lesko Highlights#TimeToShine #MLBDraft

— MLB Gambling Podcast (@MLBSGPN) July 18, 2022
An excerpt about Robby Snelling from Shaun O'Neil's MLB dot com article:
"Robby, for us, was the highest-rated makeup kid on our board," Padres amateur scouting director Chris Kemp said. "His background, the athleticism. His family background — dad's a high school football coach, his uncle's a football coach. Robby grew up playing everything. His competitive nature, just everything about Robby — the way he's wired, the way he's built — really intrigued us."
Adam Mazur didn't start pitching until his Junior year in high school. With a five-pitch mix, Mazur evolved into the Big Ten pitcher of the year in 2022. Other Notable names drafted: Griffin Doersching,
With the 53rd overall pick, the San Diego Padres select Iowa (@UIBaseball) RHP Adam Mazur #MLBDraft #TimeToShine

— MLB Gambling Podcast (@MLBSGPN) July 18, 2022
Cleveland Guardians: A
No. 16 Chase DeLauter, OF, James Madison, No. 37 Justin Campbell, RHP, Oklahoma State; No. 56 Parker Messick, LHP, Florida State
Cleveland's draft return is scary good. With the Guardians outperforming expectations they drafted three players that could have fast tracks to the MLB to prohibit a rebuild and make it just a retooling. Some scouts swear that Chase DeLauter is the best hitter in this year's MLB Draft. DeLauter coming into the 2022 college season was a Top 5 talent playing centerfield. He struggled in his first few games and then broke his foot. DeLauter offers the ability to hit for power and average. His swing mechanics look eerily similar enough for me to have stamped a Matt Olson comp onto him.
Cleveland #Guardians select Chase DeLauter with the 16th Overall pick in the #MLBDraft

— MLB Gambling Podcast (@MLBSGPN) July 18, 2022
DeLauter could also be found at No. 16 in my Top 30 College MLB Draft Prospects list whereas Campbell is listed at No. 22. Justin Campbell stands 6'7 with powerful stuff and an excellent change-up on the mound. During the 2022 college season, Campbell was one of the most feared pitchers with a 3.82 ERA, 141 punchouts, with only 25 walks. If I was to compare a college pitcher to a "Drew Gilbert mentality" it would be Parker Messick. Bulldog, is a perfect way to describe Messick on the bump. At Florida State, Messick was a Top 5, "I don't want to face that guy," in college this year with a 3.38 ERA, with a 144 punchies and only 18 walks.
The Cleveland Guardians select Oklahoma State (@OSUBaseball) RHP Justin Campbell with the 37th pick of the #MLBDraft #Guardians pic.twitter.com/LNddSjnCjY

— The College Football & Basketball Experience (@TCEonSGPN) July 18, 2022
Other Notable names drafted: Dylan DeLucia, Austin Peterson, Jack Jasiak
Philadelphia Phillies: D+
No. 17 Justin Crawford, OF, Bishop Gorman HS, Las Vegas; No. 93 Gabriel Rincones Jr., OF, Florida Atlantic; No. 242 Alex Rao, RHP, Notre Dame
Justin Crawford was Philadelphia's only draft selection and they didn't knock it out of the park like the other one selection teams from Day 1. Carl Crawford was in the pros not too long ago. He was one of my favorites to watch. If you can still image dad's game, that's Justin's. Scouts give a 70 grade to his speed and he has a good bat to go with it. His exit velocities don't impress but he'll be an on base machine throughout his career.
Justin Crawford Highlights#RingTheBell #MLBDraft

— MLB Gambling Podcast (@MLBSGPN) July 18, 2022
Gabriel Rincones Jr. is a 6-foot-4, 225-pound outfielder from Florida Atlantic University. Rincones Jr. hits for power and has an advanced approach at the plate. Rincones Jr. batted .346 with 19 homers, 69 RBIs and a 1.110 OPS. All of Alex Rao's 47 innings came in relief. He went 3-1 with a 3.83 ERA. He struck out 57 batters and walked 28.
Other Notable names drafted: Alex McFarlane 
Cincinnati Reds: D+
No. 18 Cam Collier, 3B, Chipola JUCO; No. 32 Sal Stewart, 3B, Westminster Christian HS, Fla.; No. 55 Logan Tanner, C, Mississippi State; No. 73 Justin Boyd, OF, Oregon State
I predicted a Cam Collier slip down the 2022 MLB Draft boards and mocked him to Oakland at 19th overall. The Reds exuded as much value as possible with this selection. Collier's swing looks like Juan Soto's swing. I read that he's a four tool player with his strongest being a 70 arm, and weakest being speed. The biggest pro argument you can make for Collier is that his dad, Lou, was a pro outfielder for a few years. Collier works for Cincinnati as they are in the midst of a full rebuild and won't have demands to be good for some time.
Cam Collier Highlights#ATOBTTR #MLBDraft

— MLB Gambling Podcast (@MLBSGPN) July 18, 2022
Both Logan Tanner, and Justin Boyd will be great ballplayers and Sal Stewart provides a lot of charisma and power.
Other Notable names drafted: Bryce Hubbart, Cade Hunter, Zach Maxwell, Trey Faltine, Chris McElvain, Joseph Menefee, SHOUTOUT EASTON SIKORSKI
Oakland Athletics: D+
No. 19 Daniel Susac, C, Arizona; No. 69 Clark Elliott, OF, Michigan; No. 394 Jake Pfennigs, RHP, Oregon State
In the 2022 MLB Draft Oakland selected two of my Top 30 College MLB Draft Prospects. Daniel Susac No. 9, and Clark Elliott No. 29. Daniel Susac has a plus arm behind the plate. In the box, he starts out with an Arenado-like toe tap that involves him shifting his weight forward and backward. The concern with him is that his swing is long. Susac crushes fastballs, will he be able to adjust to major league heat? Elliott is a five tool left handed swinging, right handed throwing outfielder. In college they called him "Clark The Spark" because of his ability to get on base and start rallies as a leadoff hitter. Jake Pfennigs pitched four seasons for Oregon State and compiled a 12-4 record and a 3.75 ERA in 45 games, including 31 starts.
Oakland drafts Arizona's (@ArizonaBaseball) catcher, Daniel Susac, 19th Overall in the #MLBDraft #DrumTogether pic.twitter.com/9IsRfpYnTO

— The College Football & Basketball Experience (@TCEonSGPN) July 18, 2022
Other Notable names drafted: Micah Dallas
Atlanta Braves: F
No. 20 Owen Murphy, RHP, Riverside-Brookfield HS, Ill.; No 35 JR Ritchie, RHP, Bainbridge HS, Wash.; No. 57 Cole Phillips, RHP, Boerne (Texas) HS; No. 76 Blake Burkhalter, RHP, Auburn
I admittedly don't know a lot about the three prep stars but Blake Burkhalter was the third best reliver in the entire 2022 MLB Draft. Burhalter has an above average fastball that sits in the mid 90s. The Auburn closer used his fastball to set up his plus low 90s cutter and wicked mid 80s change-up. It'll be interesting to see how long Burkhalter marinates in the minors before going up to the majors.
Owen Murphy Highlights #ForTheA #MLBDraft

— MLB Gambling Podcast (@MLBSGPN) July 18, 2022
Other Notable names drafted: Adam Meier
Seattle Mariners: D
No. 21 Cole Young, SS, North Allegheny HS, Wexford, Pa.; No. 58 Tyler Locklear, 3B Virginia Commonwealth; No. 156 Reid VanScoter, LHP, Coastal Carolina
Seattle selected Cole Young who is regarded as a jack of all trades but a master of none. Young has very good contact hitting skills and can hit to all fields. He's an above-average runner who could stay at shortstop with enough arm and range to play the premier position or move to second base. Tyler Locklear is an impressive get at 58. He was under the radar at VCU but stands 6'3 with good power and minimal swing and miss. Locklear had 20 home runs this past season while hitting .402 and struck out just 25 times in 224 at-bats. The 20 homers set the school record in a season at VCU and his 37 career homers is tied for the most. Reid VanScoter is a four-pitch arm. VanScoter went 9-4 with a 3.65 ERA over 88.2 innings across 16 starts this season.
Seattle Mariners select Cole Young with the 21st Overall pick in the #MLBDraft #SeaUsRise

— MLB Gambling Podcast (@MLBSGPN) July 18, 2022
Other Notable names drafted: Marcelo Perez, Blake Rambusch, Brandon Schaeffer
St. Louis Cardinals: B
No. 22 Cooper Hjerpe, LHP, Oregon State; No. 59 Brycen Mautz, LHP, San Diego; No. 97 Pete Hansen, LHP, Texas
St. Louis selected my single favorite player, Cooper Hjerpe, in the 2022 MLB Draft and I've always compared him to Chris Sale but maybe Cardinals fans would prefer a John Tudor comp. At the beginning of the 2022 college baseball season I predicted Cooper Hjerpe (pronounced "JER-PEE") to win Pitcher of the Year. He did. Hjerpe sports a wicked 3/4 arm angle. His fastball comes out his hand perpendicular to the left hand batters box and it rides inside on righties. The fastball sits low 90s with a plus slider to go with it. In 2022 Hjerpe (11-2), 2.53 ERA, and he led the country in strikeouts with 161.
St. Louis Cardinals select Cooper Hjerpe 22nd Overall in the #MLBDraft #STLCards

— MLB Gambling Podcast (@MLBSGPN) July 18, 2022
Brycen Mautz was San Diego's ace all year and proved his place as an MLB Draft prospect with a lockdown performance against Vanderbilt in the NCAA Tournament. Pete Hansen had a Top 5 college pitcher season in 2022 but didn't project well as a top MLB prospect because his lack of velocity. Hansen was 11-3 with a 3.76 ERA and a 1.05 WHIP. He threw a team-high 107 2/3 innings, with 120 strikeouts and 19 walks.
Other Notable names drafted: Jimmy Crooks III, Max Rajcic
Toronto Blue Jays: C
No. 23 Brandon Barriera, LHP, American Heritage HS, Plantation, Fla.; No. 60 Josh Kasevich, SS, Oregon; No. 77 Tucker Toman, SS, Hammond School, S.C.; No. 78 Cade Doughty, 2B, LSU
Toronto drafted one of the best high school left handed pitchers, Brandon Barriera. The young southpaw has a four pitch mix including a high 90s fastball. His off-speed repertoire includes two different plus breaking balls and a very good change-up. According to The Athletic, "It's premium stuff if he gets consistent strikes. He's aggressive on the mound." I compared him to Shane McClanahan in my mock draft. Tucker Toman may have been the biggest pickup, if he does go to school. Toman is one of the most polished prep hitters in the class that was expected to be drafted in the Top 30.
Other Notable names drafted: Dylan Rock, Devreaux Harrison, Pat Gallagher
Boston Red Sox: F
No. 24 Mikey Romero, SS, Orange Lutheran HS, Calif.; No. 41 Cutter Coffey, SS, Liberty HS, Bakersfield, Calif.; No. 79 Roman Anthony, OF, Stoneman Douglas HS, Fla.
Boston brought back a package of prep stars that don't have an established track record. Also, personally I'm not a fan of drafting two more shortstops when you drafted, Marcelo Mayer, the shortstop of the future 4th overall last year. Mikey Romero, is from from the same high school as Gerrit Cole, and has a knack for making great contact with good command of the plate. He's also a smooth defender with more than enough arm to go along with the range. Cutter Coffey offers great power and has a cannon at shortstop. Roman Anthony does look promising as he showcased tons of power during the High School Home Run Derby during the All Star festivities last year.
Mikey Romero Highlights#DirtyWater #MLBDraft

— MLB Gambling Podcast (@MLBSGPN) July 18, 2022
Other Notable names drafted: Noah Dean, Isaac Coffey, Marques Johnson
New York Yankees: C-
No. 25 Spencer Jones, OF, Vanderbilt; No. 61 Drew Thorpe, RHP, Cal Poly; No. 100 Trystan Vrieling, RHP, Gonzaga
New York selected another ridiculously tall, 6'7 outfielder with a really high ceiling in Spencer Jones. Yankees fans are probably dreaming that Jones could turn into Stanton or Judge and that's definitely the organization's vision and plans for Jones. Drew Thorpe is a guy that I liked to back this year as he had crazy good strikeout to walk ratio numbers. Trystan Vrieling was very good early in the year, posting a 2.66 ERA in his first seven starts. Following that, he struggled to maintain his early season form. His slider has upwards of 2800 rpm so that's attractive as well.
New York Yankees have drafted their next great 6'7 outfielder, Spencer Jones, with the 25th Overall pick in the #MLBDraft #RepBX

— MLB Gambling Podcast (@MLBSGPN) July 18, 2022
Other Notable names drafted: Anthony Hall, Eric Reyzelman, Brett Barrera, Jackson Fristoe
Chicago White Sox: D
No. 26 Noah Schultz, LHP, Oswego East HS, Ill.; No. 62 Peyton Pallette, RHP, Arkansas; No. 101 Jonathan Cannon, RHP, Georgia
I knew Chicago was going to take a really high risk, really high reward player. I actually mocked Ben Joyce to be selected in this position but instead they selected Noah Schultz. The 6'9 lefty is extremely raw with a low 90s fastball. Scouts say that if he adds some mass he could fit an MLB comparison of Randy Johnson, wild. The White Sox made a much safer pick with Peyton Pallette who is coming off of Tommy John surgery but he's a guy with a tremendous track record and could've been a top 10 pick when healthy. Chicago's selection with the biggest value was Jonathan Cannon who ranks as my 25th best College MLB Draft Prospect.
Chicago White Sox select 6'9 LHP Noah Schultz with the 26th Overall pick in the #MLBDraft #ChangeTheGame

— MLB Gambling Podcast (@MLBSGPN) July 18, 2022
Other Notable names drafted: Jordan Sprinkle, Tyler Schweitzer, Eric Adler, SHOUTOUT MARIO CAMILLETTI, Michael Turner, Tim Elko, Tristan Stivors
Milwaukee Brewers: C-
No. 27 Eric Brown Jr., SS, Coastal Carolina; No. 63 Jacob Misiorowski, RHP, Crowder JC, Mo.; No. 72 Robert Moore, 2B, Arkansas
Milwaukee went off the board with their first pick going outside of the Top 50 prospects selecting Eric Brown Jr. They weren't the only team who did that so I figured I'll bring on friend of The College Baseball Experience, MLB dot com's Jonathan Mayo to comment on Brown:
We didn't have Brown projected as a first-round pick (he was No. 63 on our pre-Draft rankings), but we knew that analytically driven teams liked him. He has an unusual setup at the plate, but has great hand-eye coordination and barrels balls with ease. He could be a 15-to-20-homer guy and his high baseball IQ, solid arm strength, and quick hands and feet make him one of the best defensive shortstops in the college ranks.
Eric Brown Jr. Highlights#ThisIsMyCrew #MLBDraft

— MLB Gambling Podcast (@MLBSGPN) July 18, 2022
As for Jacob Misirowski he was the best JUCO pitcher on the draft board and that was a great pick. The power righty throws over 100 consistently with a great slider. Also, Robert Moore was a good pick at No. 72 he earned the nickname, "Big Game Bob," for a reason playing for Arkansas in the SEC against the best competition in the college scene. Moore is the son of Kansas City's President of Operations and is a great defender that fits the mold of an MLB shortstop. The only reason why he wasn't the SS for the Razorbacks was because his teammate Jalen Battles won college baseball's equivalent to the gold glove.
Other Notable names drafted: Ben Metzinger, Noah Hall
Houston Astros: A-
No. 28 Drew Gilbert, OF, Tennessee; No. 64 Jacob Melton, OF, Oregon State; No. 80 Andrew Taylor, LHP, Central Michigan
I loved Houston's draft. They selected with extreme value according to my Top 30 College MLB Draft Prospects (Drew Gilbert No. 11, Jacob Melton No. 20). Drew Gilbert resembles Bryce Harper's swing and everyday mentality in every way. The swing is wild, long, and powerful. Gilbert stands 5'8 and needs every bit of that long swing to create his power. What he doesn't struggle to create is high energy moments. Some may look at him and say he's a brat, some may say he exudes passion, "Let The Kids Play." With eye black drooped all over his face he embraces the Marcus Stroman, "Height Don't Measure Heart," philosophy and isn't afraid to show it along with all five tools on the field.
The Houston Astros draft Tennessee (@Vol_Baseball) outfielder Drew Gilbert with the 28th Overall pick in the #MLBDraft #LevelUp #GBO

— The College Football & Basketball Experience (@TCEonSGPN) July 18, 2022
Jacob Melton emerged this year and skyrocketed from a middle-round draft pick to the back end of the first round while also being awarded the PAC 12 Player of the Year. The reason for it was that he displayed power in Oregon State's 2022 season. Melton raked for a batting average of .360, with 17 home runs. Also during this campaign, Melton tied Adley Rutschman's school RBI in a season record at 83. Andrew Taylor also dominated MAC competition with a mid-velocity fastball and gnarly off-speed. He's a guy I can't wait to pay attention to in the farm.
With the 80th overall pick, the Houston Astros select Central Michigan's (@CMUBaseball) RHP Andrew Taylor. The Chippewas Ace sits mid 90s with an above average change-up, a great pick by the Stros #MLBDraft #LevelUp

— Noah Bieniek (@Seventy7NB) July 18, 2022
Other Notable names drafted: Michael Knorr, Collin Price, Tommy Sacco
Tampa Bay Rays: D-
No. 29 Xavier Isaac, 1B, East Forsyth Senior HS, N.C.; No. 65 Brock Jones, OF, Stanford; No. 70 Chandler Simpson, SS, Georgia Tech; No. 71 Ryan Cermak, SS, Illinois State
Just like the Brewers, Tampa Bay also doesn't play kind to mock drafts. With the 29th pick they picked Xavier Isaac who wasn't even in MLB dot com's Top 100. Here is Mayo's colleague, Jim Callis' analysis on Isaac:
Isaac has some of the best high school power in the Draft. He's a 6-foot-4, 240-pounder loaded with strength and bat speed. He does a really nice job of focusing on making hard contact and letting his power come naturally. He was difficult to get a read on because he missed most of 2021 and most of the showcase circuit last summer. Although he didn't crack the top 100 in our pre-Draft rankings (No. 113) there's huge upside in this bat.
The Tampa Bay Rays always know something everyone else doesn't. First baseman Xavier Isaac wasn't even in MLB dot com's Top 100 Draft Prospects list but was selected 29th Overall in the #MLBDraft #RaysUp

— MLB Gambling Podcast (@MLBSGPN) July 18, 2022
Personally I like the Brock Jones pickup in the second round. I had Jones ranked 21st in my Top 30 College MLB Prospects. Jones drips swag and provides four of the five tools to the Rays. The one thing in his game that needs improvement is hitting for average. Chandler Simpson and Ryan Cermak are ying yang shortstops. Simpson is very fast with good defense, and Cermak's ceiling in the batter's box is through the roof.
Other Notable names drafted: Dom Keegan, Jalen Battles, Blake Robertson, Chris Villaman, Cade Halemanu, Quinn Mathews
San Francisco Giants: C+
No. 30 Reggie Crawford, LHP/1B, Connecticut; No. 66 Carson Whisenhunt, LHP, East Carolina; No. 106 William Kempner, RHP, Gonzaga
San Francisco underslotted at No. 30 by drafting a super high risk, high reward Reggie Crawford who can pitch and hit but coming off of Tommy John surgery last year. Crawford is 6'4 with high 90s heat and a fall off the table slider. Crawford also hits for power and average and the Giants will allow him to hit while he recovers from TJ and can't pitch. With their third pick the Giants selected William Kempner. The Gonzaga right hander is a sidewinder that chucks high 90s and can hit triple digits. Dude is scary.
Reggie Crawford Highlights#SFGameUp #MLBDraft

— MLB Gambling Podcast (@MLBSGPN) July 18, 2022
Carson Whisenhunt, in my opinion, has the single best pitch in this draft, his change-up. So naturally, I gave him a Patrick Sandoval comp. I know less about what Whisenhunt has done in the past year so it's better I quote The Athletic's Keith Law on this one:
"Scouting report: Whisenhunt didn't pitch for East Carolina this spring after testing positive for a banned substance in the offseason, so he didn't make his 2022 debut until June 12 when he pitched for the Chatham Anglers of the Cape Cod League. He looked good despite some rust, sitting 92-93 mph and touching 95 mph with an improved curveball and a changeup that flashed plus. It's a paradox of sorts but he might be better off having missed the spring. While many other first-round contenders among college pitchers have had Tommy John surgery, Whisenhunt is healthy and relatively fresh, making him likely to pitch for most of the remaining minor-league season after the draft. He was ruled ineligible for the NCAA season after testing positive for a banned substance. That left his team without its best pitcher this year, as East Carolina ultimately fell in the super regionals to Texas — perhaps it would be in Omaha if Whisenhunt had been around. However, he is the best healthy college left-hander in the draft right now, with mid-rotation upside."
With the 66th overall pick, the San Francisco Giants select East Carolina's (@ECUBaseball) LHP Carson Whisenhunt. This southpaw has the best change-up in the entire draft class and is Pick Dundee approved! @TheColbyD #MLBDraft #SFGameUp 

— The College Football & Basketball Experience (@TCEonSGPN) July 18, 2022
Other Notable names drafted: Spencer Miles, Liam Simon, Wade Meckler, John Michael Bertrand, Justin Bench
Los Angeles Dodgers: F
No. 40 Dalton Rushing, C, Louisville; No. 105 Alex Freeland, SS, UCF; No. 135 Nick Biddison, OF, Virginia Tech
Los Angeles was punished by being dropped 10 draft positions because they went over the salary tax in 2021. As a result, they didn't land a prospect that I highly regard. The last time the Dodgers selected a catcher out of Louisville high in the MLB Draft was Will Smith. They're hoping for similar results after taking Louisville catcher Dalton Rushing. The Cardinals backstop hit .310 with 23 homers and 62 RBIs.
Alex Freeland is a switch-hitting shortstop with excellent plate discipline. Freeland had 32 walks, 30 strikeouts with a .419 on-base percentage in 42 games during the 2022 season. Biddison appeared at seven defensive positions in his four years at Virginia Tech. He was the Hokies' regular right fielder as a senior this spring but also appeared at all three outfield positions and first base while hitting .351 with 14 homers and 21 stolen bases.
Other Notable names drafted: N.A.
Related MLB Draft Content: