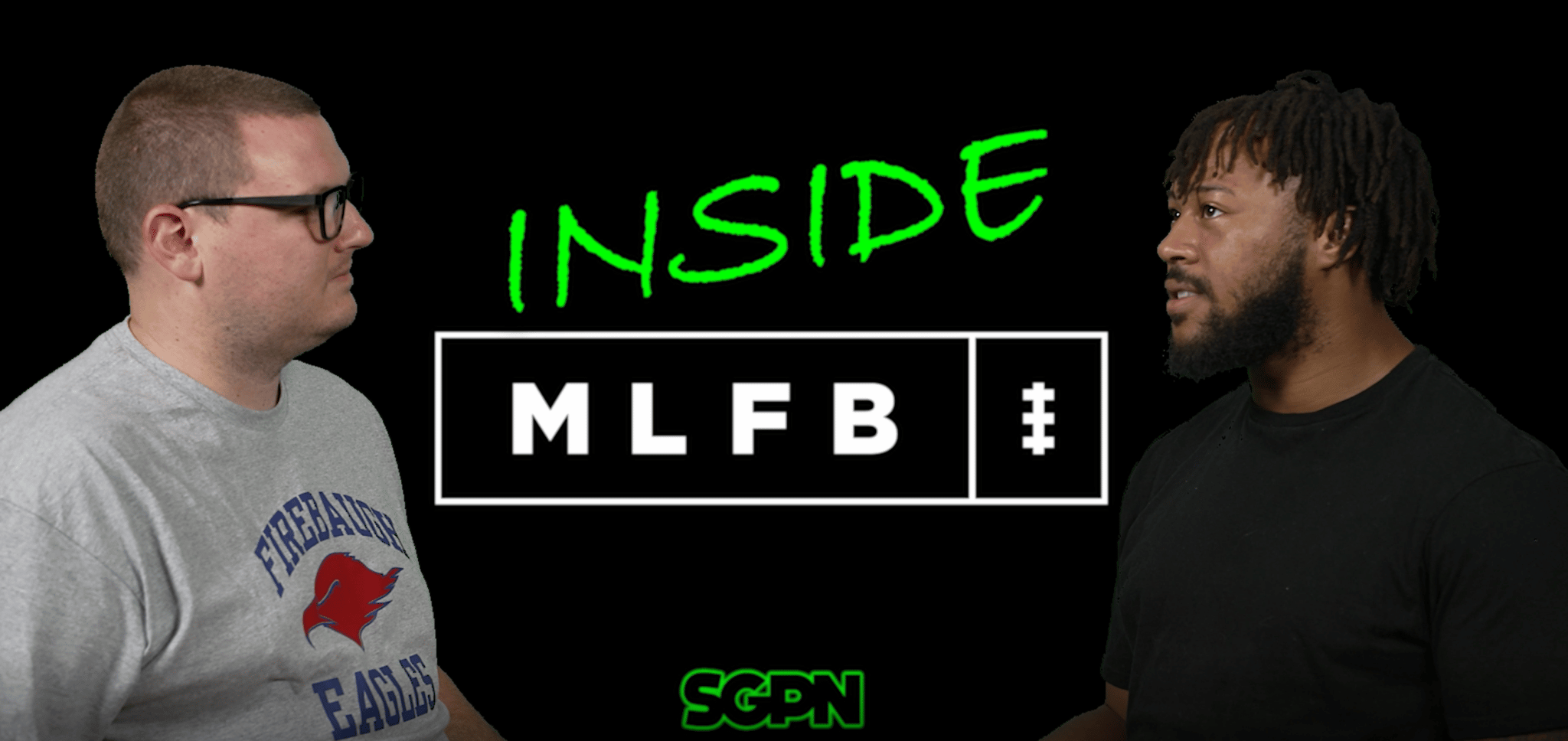 Tavante Beckett (@tavante4) joins Adam Pelletier (@adampelletier) on the first Inside MLFB (@insideMLFB) LIVE from Major League Football ($MLFB) Training Camp in Mobile. Tavante talks about his time at Marshall and how he grew and elevated his play all his years here. He recalls the lessons he learned as a member of the Detroit Lions in 2021. Lastly, he talks about being able to play in front of friends and family as a professional and what he can teach his younger teammates.
CHECK OUT EVEN MORE MLFB ON SGPN
Top Quarterbacks in MLFB: Rosters and Analysis
Top 15 Wide Receivers in MLFB: Major League Football Rosters and Analysis
All of the MLFB on SGPN Content
Tavante Beckett was a three-year standout player at Marshall before spending time with the Detroit Lions in 2021. During his time in the NFL he started several games for the Lions and brings NFL-caliber talent to Major League Football. MLFB training camp opens for all four teams Monday, July 18 and all teams kick off on Tuesday, August, 9. Tavante and the Force open on the road against the Alabama Airborne.