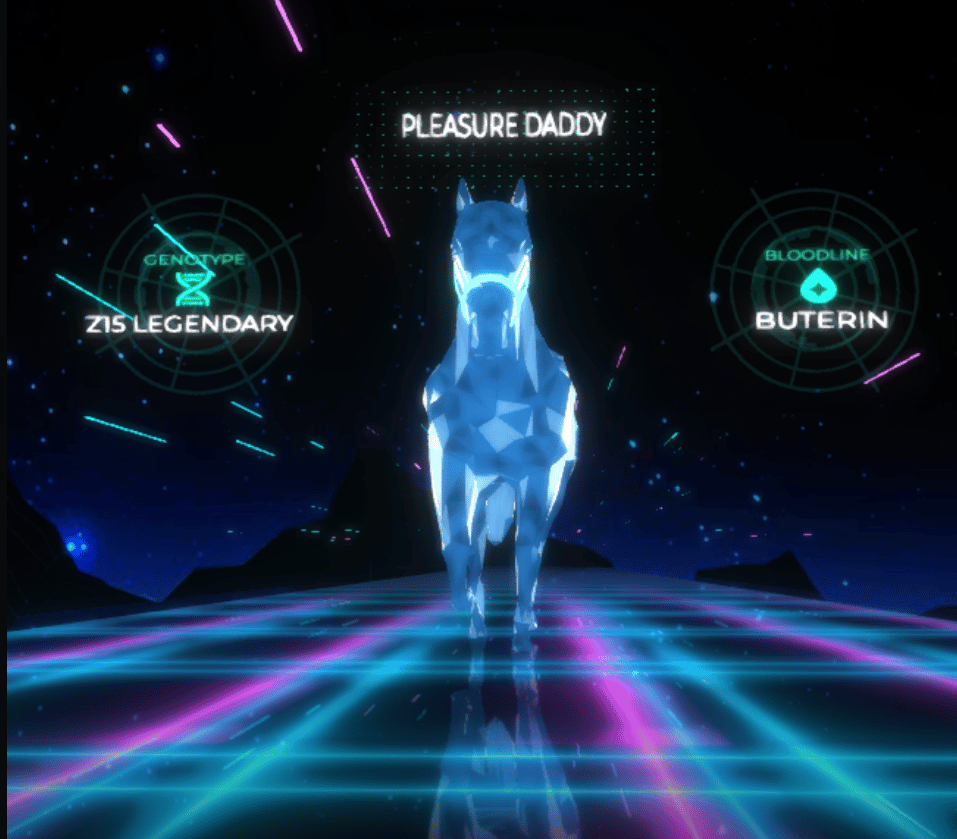 Back in the saddle again this week with our guy DanShan and it's a beauty. Since he was last on, we've come a long way with our analytics and we got another lesson in peak performance this time as well. DanShan has scrapped his old StackedNaks and replaced it with ZLead. I'm a huge fan of the new site and love what he's done with it.
ZLead has all the analytical data and charts we loved on StackedNaks but also provides a lot of stuff sites like Know Your Horses and Hawku have. It really is an all in one comprehensive tool that has pretty much everything you need. The Speed Chute is a simple chart that really helps you figure out where your top speeds are coming from. Plus the site is a great tool for finding horses on the open market complete with purchase links on Hawku. Definitely check it out and of course DanShan is always available on twitter (@Spotonparts) to answer any questions via DM. Easily one of the coolest guys in the world of Zed we love having him on and he'll definitely be back soon.
We also discussed the new Top Six paid races and agree that they are really something the game sorely needed. Now they're not true double-ups it would be great to see that next but it's a solid start. On a $2.50 Top Six the payouts can vary with the price of ETH so in a recent one I ran the prize pool was $26.31. Payouts were: 1st-$8.42 2nd-$5.78 3rd-$4.21 4th-6th-$2.63. For this particular race the entry fee was $2.19 at time of writing this since the price of ETH has gone down from when the race occurred. We came to a consensus that these races are extremely valuable because as he said it "I either win $.50 or get to downclass at the worst." That sums it up perfectly and these races just made more horses out there worth running in paid races. Good move by Zed and I hope to see more of these type of things. The C5/6 $1 races are alright but these have already provided me with hours of entertainment and caused me to reevaluate everything to make sure I'm running the right horses in these. I'm working on a top six profit chart I hope to have ready soon.
Zed Bulletin: Zed Token has dropped? Not really sure what's happening with it but I did see the Whitepaper and the distribution mostly appears to be geared toward genesis ownership, races both paid and free, and breeding. If anyone out there has received some I'd love to chat so please reach out on our socials or at 
zedrungamblingpodcast@gmail.com
…Paid race tourneys are here and that has me very optimistic about the future of Top Sixes and possibly some double-ups down the line. This stuff makes it so more horses throughout the game have both utility and value which only makes it better…Planning on a special livestream with DanShan for our first marble race giveaway! Should go down in next couple weeks so make sure you get your entry in by leaving a rating and 5* review on Apple Podcasts. We're working on a promotion for Spotify soon so please be patient there. We appreciate all the love and support y'all are showing and hope to keep delivering for you! Until next time take care everyone and stay safe out there.
https://sg.pn/zeds