The Sun Belt has been a favorite conference of mine for a few years now and they're only getting stronger. This year, the conference welcomes Marshall, James Madison, Old Dominion, and Southern Miss making it a 14-team league. As of now, it appears the Sun Belt East will be the tougher of the two divisions. Expect excellent football and a compelling race to the finish this season. Here are my favorite team win totals for the Sun Belt East division.
Check out my MAC Conference Win Total Column here.
Sun Belt East Favorite Plays:
App State: 8.5 Wins (-110/-110)
App State has won at least nine regular-season games in three straight years (COVID-shortened year not included). HC Shawn Clark has gone 9-3 and 10-4 in his two seasons in Boone and while there's holes to replace, the team is also returning a ton of talent. The Over is the obvious play, right?
QB Chase Brice is a 5th year senior with previous stops at Clemson and Duke. He was a revelation for the Mountaineers last season, throwing for 3,300+ yards with 27 TDs and 11 INTs. His experience will be key as the wide receiver unit will be completely overhauled. The top three pass catchers from last year are gone but intriguing options from UCF and SMU via the transfer portal will offset the losses.
The RB trio of Nate Noel, Camerun Peoples, and Daetrich Harrington is arguably the best group of running backs in the entire Group of 5. There are SEC teams that wished they had these guys in their backfield. Plus, four out of five offensive linemen return. Expect the offense to crank out the points this season.
https://twitter.com/appstate_fb/status/1536821665652346880?s=21&t=xut3zOLfNqyJBWDxWRnpEQ
The defense may take a step back with some of last year's stars now in the NFL. Finishing 33rd in the nation was quite the accomplishment and although there will be some new faces in the starting lineup, don't expect this side of the ball to regress drastically. The linebackers will be rock-solid and the secondary should be just fine. The biggest question mark may be a revamped D line.
Looking at the schedule, there are two FCS schools, UNC at home, and at Texas A&M in the non-con. A 3-1 record is certainly possible with a 2-2 mark being the worst case scenario. Within the league, they dodge Louisiana this year but have away games at Coastal and Marshall. This team will at least go 9-3 again, book it.
The Pick: Over
Ga Southern:  4.5 Wins (-120/+100)
So the triple option is out and new HC Clay Helton is in. It's not like Helton had a horrible tenure at USC. There were two double-digit win seasons in 2016 and 2017 but the Trojans were just 19-14 since those campaigns and the program decided that was enough. Switching from the triple option is not something you can accomplish overnight (just ask Ga Tech) so it will be interesting to see how long this transition takes in Statesboro.
The first thing Helton did well was convincing most of the Eagles to return and not enter the transfer portal. On offense, eight starters are back and QB Kyle Vantrease transfers in from Buffalo and should have the inside track on the starting gig. The O line returns everyone but this was the worst offensive team in the SBC a year ago (107th in the nation).
The defense wasn't much better, finishing 7th in the Sunbelt and 110th in the nation. Plus, only six starters are back. With not many additions via the transfer portal, I wouldn't expect much improvement defensively.
So let's take stock:  this squad won three games a year ago, the SBC-East is much more difficult in 2022, and the program is undergoing a radical change in philosophy. It wouldn't surprise me if the Eagles start the season slow and they end with Louisiana, App, and Marshall who may just be the top 3 teams in the conference. I'm all about an Under ticket.
The Pick: Under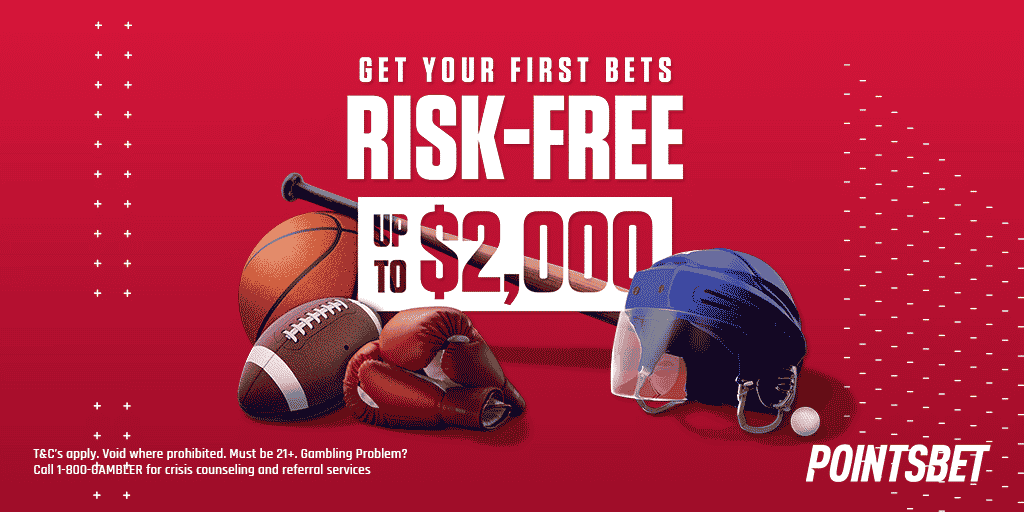 Sun Bet East: The Rest
Marshall:  6.5 Wins (-145/+125)
The Thundering Herd was very close to having an outstanding season in Charles Huff's first year at the helm. They finished the regular season at 7-5 with close losses to App, ECU, MTSU, and UAB. Win a couple more of those and we're pushing for a double-digit win season.
There's a nice base of wins with Norfolk State, Gardner-Webb, and Bowling Green on the schedule this year but Marshall only returns 52% of its production (102nd in the country). The big hole will be QB Grant Wells departing for VT but Henry Colombi arrives from Texas Tech and should win the starting job. At RB, Rasheen Ali burst onto the scene in 2020, running for 1400 yards and a whopping 23 TDs. This guy is an emerging star. This group of pass catchers is solid but the offensive line needs to be re-tooled which is a cause for concern.
https://twitter.com/espncfb/status/1472401390253359104?s=21&t=xut3zOLfNqyJBWDxWRnpEQ
The defense a season ago was a bit perplexing. Marshall was excellent against the pass but awful vs the run. This doesn't bode well with run-heavy teams like App, JMU, and Coastal on the sked. With that said, the transfer portal has brought in a bunch of DL help from Kentucky, Purdue, and Miami which may rectify the issue.
Overall, I expect Marshall to build upon last year's taste of success. They lose some key pieces but I'm impressed with the transfer portal additions. I'm definitely on the Over but at -145, there are better options to wager on.
The Pick: Over
JMU: 6.5 Wins (-120/+100)
For those folks who don't follow FCS football, they may not know that James Madison has been a powerhouse for about a decade or so. They've also fared well in games vs FBS teams with recent wins over ECU and SMU and close losses to the likes of WVU and NC State. This is a very impressive football program that is making the leap into the Sun Belt and will compete immediately.
Offensively, there will be a lot of moving pieces but an excellent offensive line returns four out of five starters. This group may enter the SBC as the second-best O-line, only trailing App State's. QB Cole Johnson has graduated but JMU has Todd Centeio coming over via Colorado State. He's a veteran who's had ups and downs but at least has a ton of experience under his belt.
The defense was excellent a season ago but lost a bunch. Expect it to take some time for all the new faces to gel. The D line will also be on the smaller side and may get pushed around by larger FBS offensive lines. In general, I'd expect the defense to be behind the offense this season.
Within the first five weeks of the season, the Dukes have huge home games vs solid programs in MTSU and Texas State. These games will serve as a good barometer on how JMU will fare in its first FBS season. Overall, there's too many roster question marks and the schedule in the SBC-East is too tough for me to lay -120 on an Over ticket. I have JMU at 6-6 and hitting a bowl game which should be viewed as a success.
My Pick: Under
Coastal Carolina:  8 Wins (+120/-140)
The Chanticleers went 10-2 a season ago with their two losses coming by a combined five points. The program that burst onto the scene in 2020 followed up that special season with another double-digit campaign. Over eight wins is a forgone conclusion, right?  Well, keep in mind Coastal may have had the easiest schedule in the nation and there were several close calls against bad teams.
Outside the league, CC played The Citadel, Kansas, Buffalo, and UMass. That's a laughably bad quartet of opponents. Within the league, they drew ULM, Ark St, and South Alabama (the bottom three) from the West. The two decent teams they played (App and Ga State) they lost to which has me concerned about the coming season.
Jamey Chadwell has done an outstanding job in Conway and QB Grayson McCall is a terrific QB so there are reasons to like the Chants. With that said, the team only returns 36% of last year's production which ranks 129th in the country. Plus, this year's schedule is a lot tougher with Army and UVA on the non-con slate and Marshall and JMU now in the SBC-East. Consider this a rebuilding season but I think 7 wins is more likely than 9.
The Pick: Under
Ga State: 7.5 Wins (+130/-150)
The Panthers started 2021 with a 1-4 record, were able to flip a switch, and then won seven of their last eight games including a bowl victory over Ball State. It became obvious that Cornelious Brown IV was not the answer at QB and when Darren Grainger came in, the offense took off. HC Shawn Elliott has this program in a nice place and all signs are pointing towards a successful season.
The Ga State ground game was fantastic a year ago and four offensive line starters return. The RB duo of Tucker Gregg and Jamyest Williams is excellent. If Grainger can make some strides in regards to passing efficiency, the offense could be one of the league's best.
Defensively, 80% of last year's production returns from a team that finished second-best in the Sun Belt. With that said, the D feasted on weaker opponents and was unable to stop the better teams on their schedule. App, Army, and Coastal all put up 40+ on the Panthers and UNC dropped 59. There's room for improvement on this side of the ball and that's exactly what should be expected this season.
Georgia State won 7 games a season ago and really squandered that game at Auburn with some questionable whistles partially to blame. This year, the schedule is a bear. In the non-con, GS has games at South Carolina and Army and a home game vs UNC. In order to hit an Over, I'd recommend winning one of those games. It's also tough to see road trips at App, Marshall, and JMU on the sked but I like the Over. The Panthers are a dangerous team this season.
https://twitter.com/gsupanthers/status/1498678782231785482?s=21&t=xut3zOLfNqyJBWDxWRnpEQ
The Pick: Over
Old Dominion:  4.5 Wins (+100/-120)
It's been an interesting couple of years for ODU football. In late 2019, Ricky Rahne gets hired as the new head coach only to have the University cancel the 2020 season a few months later due to COVID concerns. Back on the field last year, Old Dominion drops six of their first seven games before turning a corner and winning five in a row to become bowl eligible. Even with losing the Myrtle Beach Bowl to Tulsa, there's growing optimism in Norfolk entering 2022.
On offense, 90% of last year's production returns which is 4th most in the country. That includes 4 of the 5 offensive lineman and rising star, QB Hayden Wolff. The backfield returns 1,100+ yard rusher Blake Watson and the WR unit returns 1,000+ yard Ali Jennings III. Watch for this Monarch offense as they'll turn some heads this season.
The O is going to need to score some points because this defense projects as a bottom half SBC D. They were adequate a season ago in the CONF-USA but lost some key pieces and they're moving into the tougher Sun Belt. More pressure on the QB and better coverage in the secondary will be required for this defense to take the next step.
ODU may have won six games a season ago but their only W against a team that finished over .500 was vs an average MTSU team that went 7-6. I like what Rahne is doing with this Monarch team, and there's a ton of talent in the 757, but this year's schedule is tough. In the non-con, there are home games vs VT and Liberty and away games at ECU and UVA. While I commend their courage, we could be looking at 0-4. Then there are SBC away games at App, Coastal, and Ga St. Not this year Monarchs.
My Pick: Under
---
RELATED CONTENT