Get out your cowboy hat and boots to set your NASCAR DFS lineups as NASCAR heads to Nashville Superspeedway for the Ally 400. This 1.333 mile concrete track is located 30 miles southeast of Nashville in Lebanon, Tennessee and is currently the largest concrete oval in NASCAR. Built back in 2001, Nashville Superspeedway features four turns, 14 degrees of banking and a lot of high speed action. At it's peak, Nashville Superspeedway hosted two NASCAR Xfinity races and one NASCAR Camping World Truck, but last season the NASCAR Cup Series raced on the track for the first time. Kyle Larson of Hendrick Motorsports won last year's Ally 400 in dominating fashion.
This week's NASCAR DFS slate is tougher to predict being that there has only been one Cup Series race at Nashville. Then again, the entire 2022 NASCAR season has been tough to predict with the Next Gen car. So there are some questions to consider when setting your NASCAR lineups. Will Chevy drivers continue to flex their muscle? Can Toyota get back to victory lane? Are there Ford drivers you can play this weekend at Nashville?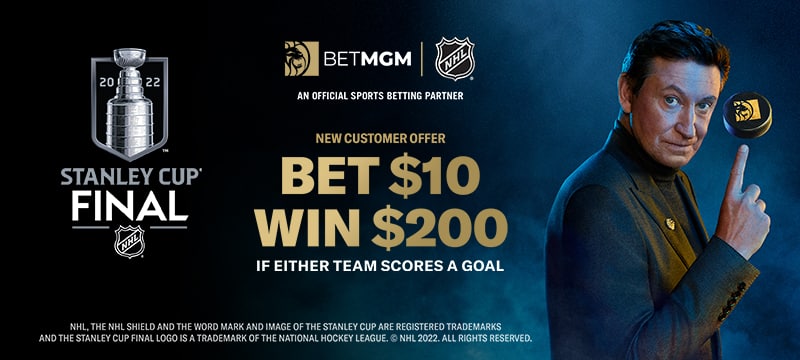 Ally 400 NASCAR DFS Picks:
NASCAR DFS Drivers to Pay Up For:
Kyle Larson (#5 Chevrolet, Hendrick Motorsports)
$11,600
I am starting to sound like a broken record, but this is another week where Kyle Larson is at the top of my list of DFS plays. The up and down season continues for the #5 Chevrolet with his 15th place finish at Sonoma. However, he's got a win under his belt already and he's recorded at top 10 in 50% of the races this season. Last season at Nashville, Larson absolutely dominated. In the win, he led 264 of 300 laps and finished stage one and stage two in 2nd place and first place. While I don't expect the same exact performance, I would be paying up for Kyle Larson in my NASCAR DFS lineups this weekend at Nashville.
Kyle Busch (#18 Toyota, Joe Gibbs Racing)
$11,000
Nashville could bring another strong weekend for Kyle Busch. Although he didn't win or even get a top 10 last season at Nashville Superspeedway, he did run in the top five most of the race. Outside of the Cup Series, Busch has had quite the performances in Music City. He's won twice in the Truck Series (2010, 2011) and twice in the Xfinity Series (2009, 2021). This season, the driver of the #18 Toyota is the most consistent driver in the Cup Series. He leads all drivers in top 10s and has finished in the top five six times (five of the last eight races). Kyle Busch's consistency and his record at Nashville are definitely reasons to pay up for him in the Ally 400.
Ross Chastain (#1 Chevrolet, Trackhouse Racing)
$10,500
The "Watermelon Man" Ross Chastain has been the biggest surprise this season, but it wouldn't be a shock to see a great result from him this weekend. Last season in the Ally 400, Chastain finished 2nd behind Larson and was one of seven drivers to lead a lap in that race. He seems to enjoy this track and it showed last season. This season, Chastain has been on fire. Two wins (COTA and Talladega), seven top 5s, and 10 top 10s has the driver of the #1 Chevrolet in 2nd place in the standings. Recently, he's been very consistent with five top 10s in the last seven races. Could we see another smashed watermelon in Nashville? Maybe, but regardless, Chastain should be a driver you pay up for in NASCAR DFS lineups. 
CHECKERED FLAG: @RossChastain is victorious again!

The @TeamTrackhouse driver wins in a wild finish at @TALLADEGA! pic.twitter.com/UTamlZve7S

— NASCAR (@NASCAR) April 24, 2022
NASCAR DFS Drivers to Consider:
Joey Logano (#22 Ford, Team Penske)
$9,300
When setting a lineup for this weekend's Ally 400, Joey Logano should get some strong consideration. Logano finished inside the top 10 last season at Nashville and has a win at the track back in 2009 in the Xfinity Series. More importantly, Logano has had a great five race stretch. Wins at Darlington and at Gateway bring his average finish in the last five races to 10.1. Pair that with his five top 5s this season and the driver of the #22 Ford should get strong consideration for your NASCAR DFS lineups this weekend at Nashville.
Kevin Harvick (#4 Ford, Stewart-Haas Racing)
$8,500
Could Nashville be the track where Kevin Harvick breaks his winless streak? Harvick hasn't recorded a win since September of 2020, but he has shown some signs of life this season. The driver of the #4 Ford has finished inside the top five four times this season and inside the top 10 eight times. Harvick has three top 5s in the last five races, so he's definitely been feeling it recently. At Nashville Superspeedway, "Happy" Harvick finished 5th last season and even has a Xfinity Series win back in 2010. Harvick hasn't visited victory lane in a long time and he probably won't this weekend, but he should show up in your NASCAR DFS lineups for Nashville.
This one's for you, boss. #NASCARonCNBC pic.twitter.com/HbLRoUhjYg

— NASCAR (@NASCAR) August 21, 2016

NASCAR DFS Driver to Stay Away From:
Cole Custer (#41 Ford, Stewart-Haas Racing)
$6,300
A driver to avoid this weekend in Nashville is Cole Custer. The driver of the #41 Ford has had an abysmal 2022 season so far. Custer has yet to finish inside the top five or even the top 10 this season. His best finish came back in February at Fontana when he finished 11th. In the last five races, Custer hasn't finished inside the top 20. Rough! Cole's race last season at Nashville isn't much better. He finished over 40 laps down and in 30th place. 2022 hasn't been going well for Cole Custer and you should definitely be avoiding him in this weekend's Ally 400.
RELATED CONTENT