The article's thumbnail contains the photo of (-200 to win WCWS) Oklahoma's pitcher Jordy Bahl. Why are the Sooners -200 to win the WCWS (Women's College World Series)? Well, one reason is because of the freshman superstar Bahl. She has been one of NCAA Softball's best pitchers this season with a perfect game and a no-hitter under her belt. With that said, "arm soreness" has kept Bahl sidelined for two straight weekends. With Bahl questionable the rest of the way, is there betting value on other teams to emerge in the 2022 NCAA Softball bracket? Will there be a team other than Oklahoma that claims college softball's biggest prize in Oklahoma City?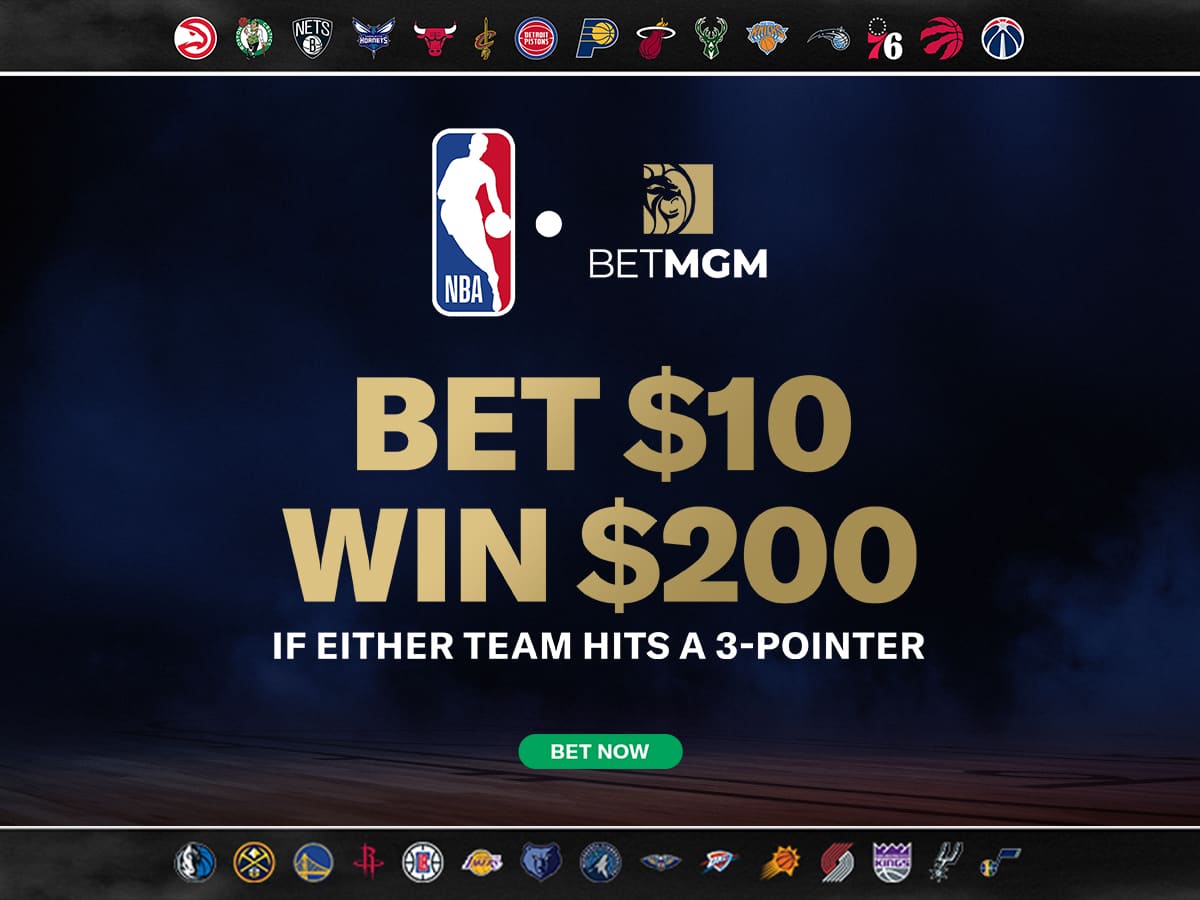 NCAA Softball Women's College World Series Futures
-200 Oklahoma, +5000 Central Florida
The Sooners are the ridiculous odds-on favorites to win the WCWS at -200. Even with Bahl's injury, the other starting pitchers stepped up in the Norman Regional. Oklahoma went 3-0 and only surrendered two runs in all three games to advance to its 12th consecutive Super Regional round of the NCAA Softball Tournament. In fact, the Sooners won 20-0 in the regional final against Texas A&M. Reigning national player of the year and a top-three finalist for the award again in 2022, Jocelyn Alo led OU at the plate. She had a .857 batting average and went 6-for-7 on the weekend with two home runs and six RBIs. In addition, Boomer Sooner leads the country in booms with 133 home runs on the year.
In the circle, sophomore Nicole May, junior Macy McAdoo, and redshirt senior Hope Trautwein combined for two shutouts over the weekend, which included a no-hitter. The trio held opponents to just two runs with 18 strikeouts and only two walks. The Sooners face UCF in the Super Regionals, where they open on Friday at -5.5 on the run line. That spread is insane, and rightfully so because this team is legit.
+800 UCLA, +3000 Duke
At +800 to win the WCWS is UCLA, who is making their eighth consecutive Super Regional appearance. The Bruins have advanced to the Women's College World Series six years in a row. Along with Oklahoma, we know that UCLA has storied program excellence and experience. UCLA's pitching only gave up three total runs in three games during the Los Angeles Regional. The Bruins lean on the 1-2 punch of the Holly Azevedo – Megan Faraimo pitching duo. Azevedo has made 23 starts in 2022. She has a 19-2 record with a 1.11 ERA, 132 strikeouts, and 27 walks in 171.2 innings pitched. Faraimo has appeared in 40 games with 22 starts. The multi-purpose right-hander has a 21-4 record with a 1.71 ERA. Faraimo put up 261 strikeouts and 32 walks in 171.2 innings pitched.
All-Time-Bruin-Great-In-The-Making Briana Perez leads the Bruins roster with 32 extra-base hits. She is second on the team with a career-best .394 batting average. This year the superstar also recorded double-digit home runs for the second time in her career. Perez shows her five-tool talent as she also leads the team with 16 stolen bases. UCLA plays host to the 12-seeded Duke Blue Devils this weekend in the Super Regionals. The Bruins open up as -300 favorites ahead of Friday's Game 1. Behind Faraimo, Azevedo, and Perez, UCLA looks primed to be Oklahoma's best competition in Oklahoma City. With +800 value I'll sprinkle a little bit on the Bruins to win the National Title.
+1200 Virginia Tech, +1200 Florida
Virginia Tech enters as the third seed in the NCAA Softball Tournament and they host 14-seeded Florida in the Super Regionals. The Hokies dropped a game to Kentucky in the opening round but ended up advancing through the Losers' Bracket. In five games the offense batted .299 and was led by Meredith Slaw. She produced a team-high six RBIs in the Regional and was 4-for-14 (.286) overall with a homer. Right-handed pitcher Keely Rochard threw a no-hitter against Saint Francis (PA) in the opening game of the regional. Overall she went 2-1 in 15.1 innings pitched. Rochard allowed five hits, four runs, and struck out 28 batters.
Florida holds the best batting average (.461) and also ranks first in scoring (9.33 RPG) among NCAA Tournament teams. The Gators rank third among those teams with a 0.82 ERA and stolen bases per game with an average of two swipes. UF is 6-0 all-time against the Hokies in the NCAA Tournament. In the Gainesville Regional, Florida outscored their opponents 28-2 with two run-rule victories. The Gators have all the ingredients to be dangerous in OKC as long as they can get by the Hokies. Virginia Tech is favored at -155 (Florida +115) in Friday's Game 1 of the Super Regionals.
+1200 Arkansas, +3000 Texas
Arkansas' Fayetteville Regional was the highest-attended opening round site with a total of 9,174 in attendance across all three games. The home crowd advantage proved itself once again as they beat Texas in Game 1 of the Super Regionals 7-1. Arkansas head coach Courtney Diefel has turned around the Razorbacks softball program in style, stringing together the most single-season wins in program history (47). Friend of The College Baseball Experience, Phil Elson, brought the stud senior pitcher Mary Haff onto his radio show that I listened to. She mentioned that the crowd plays a huge factor in their games saying, "it feels like a mini Baum-Walker Stadium."
Certainly Haff has postseason experience. In 19 career postseason innings pitched, Haff has compiled a 3-0 record, 0.37 ERA, two shutouts, three complete games, and 19 strikeouts. Above all, at the plate, Linnie Malkin is tied for eighth in the nation for home runs with 22, and ninth in RBIs (67). Diefel, and the senior duo of Haff and Malkin are big reasons why the Razorbacks are destined for Oklahoma City.
+1400 Oklahoma State, +2500 Clemson
Oklahoma State has nine victories over teams that are currently in the NCAA Super Regionals, including Game 1 vs Clemson. Southpaw pitcher Kelly Maxwell leads the Big 12 and ranks fourth nationally with 11.5 strikeouts per seven innings. In addition to great pitching, eight Cowgirls started every game of the NCAA Stillwater Regional. Five of them had a batting average above .400 over the weekend.
Oklahoma State boasts a .981 fielding percentage, which leads the Big 12 and ranks third nationally. Fielding percentage matters so much in both College Softball and College Baseball because, let's face it, they're just amateurs and are prone to making an error or two. Teams that make the least amount of mistakes on the field always give themselves the best chance of winning multiple games in a short time period as they will have to do in Oklahoma City. OSU leads Clemson 1-0 in their Super Regional series after a Thursday final score of 2-0.
+1400 Arizona State, +2000 Northwestern
The NCAA Softball bracket's Super Regional in Tempe contains College Softball's 8 and 9 seeds. The host team and 8-seed, Arizona State, went 3-0 by a combined score of 24-14 to get to where they are. Whereas Northwestern, the 9-seed, also swept through their regional, outscoring their opponents 36-7. The unanimous Big Ten Pitcher of the Year, Danielle Williams, earned the win in all three games in the Evanston Regional. Williams posted a 3.06 ERA and 17 strikeouts in 16 innings. Secondly, Northwestern's roster contains the Big Ten's Player of the Year, Rachel Lewis. She singled, doubled, tripled, and homered in the regional, moving her into fourth place in Wildcats' history with 217 career hits. Lewis's home run also moved her into sole possession of second place in the Big Ten record books with 63 career long balls.
The Big Ten had one of their best performances ever as a conference this season and Northwestern came out on top in the regular season. The Wildcats had a conference record of 19-4 and are criminally underrated as +150 underdogs against Arizona State (-200). This is my most confident upset to occur in the Super Regionals. If the Wildcats open as dogs in Games 2 and 3 I would also be betting on Northwestern there.

+3000 Arizona, +3500 Mississippi State
+5000 Stanford, +6000 Oregon State
If you're feeling frisky Arizona plays Mississippi State, and Stanford faces Oregon State in the Super Regionals. One of those teams from each matchup is guaranteed to attend Oklahoma City and contend for the WCWS. When one of these four teams gets to OKC they may be outmatched but by placing a bet you're at least giving yourself a dog in the fight. In order to pick one let's predict who wins each matchup first. Then, we have to look to see if any of these teams played and had success against other NCAA Softball Tournament teams. If they've been creamed by a top contender already we're basically doing the equivalent of buying a car, driving it off the lot, and then T-Boning somebody in the first intersection we cross.
+3500 Mississippi State
I favor Mississippi State here because they are hosting their Super Regional, which is always a plus. The Bulldogs' baseball team always has great attendance for their games, but the defending National Champions have already been eliminated from the postseason. Furthermore, those fans may show up, and show out against Arizona, a College Softball blue blood. Getting rowdy in Stark Vegas is nothing new. I expect a great atmosphere for the softball team's first-ever Super Regional. Although I think the Bulldogs emerge triumphant against the Arizona Wildcats in the supers, they don't have favorable history against WCWS top contenders. MSU holds uncompetitive losses against Oklahoma (0-9), and UCLA (0-8) so that wouldn't be a smart bet.
+5000 Stanford
The Stanford Cardinal at +5000 is my favorite play when choosing from this group of four. They've already beaten Oregon State AND UCLA in weekend series this year. One main reason for that is because of Alana Vawter. In the Opening Round, Vawter shut out Alabama twice, which is unheard of. The Crimson Tide hadn't been shut out in a regional game since 2007 until Vawter did it to them. Vawter is a vixen on the mound with her 1.88 ERA in 35 starts. The right-hander tallied 160 strikeouts, and 39 walks, in 219.2 innings pitched.
Stanford's two wins against WCWS hopefuls UCLA were both 1-0 victories. Vawter started and completed two of the three games. One game was a 3-1 loss in extra innings. The other outing Vawter had five punchies, without a single walk, only giving up four hits. When Vawter is on she can flat out win a game single-handedly.
RELATED CONTENT