Free agency is over.  The draft is over.  Our flurry of big trades and players on the move has quieted down.  Now what?  Now, we can start to analyze all the moves made and start looking at NFL Futures bets.  There are so many bets you can skim through for each team.  However, it's not just how many wins a team will win or if they'll win their conference.
You can bet on who will have the most passing yards.  If Chris Olave will have over four and a half touchdowns.  You can even bet on if the Raiders and Chiefs will split the series, or if one of them will go 2-0 against the other.  Without further ado, let's take a look at an NFL futures bet for each team.
Think you know who will win it all? Check out the latest Super Bowl odds.
Exclusive SGPN Content
Schedule Release:  One Game To Watch For In Every Week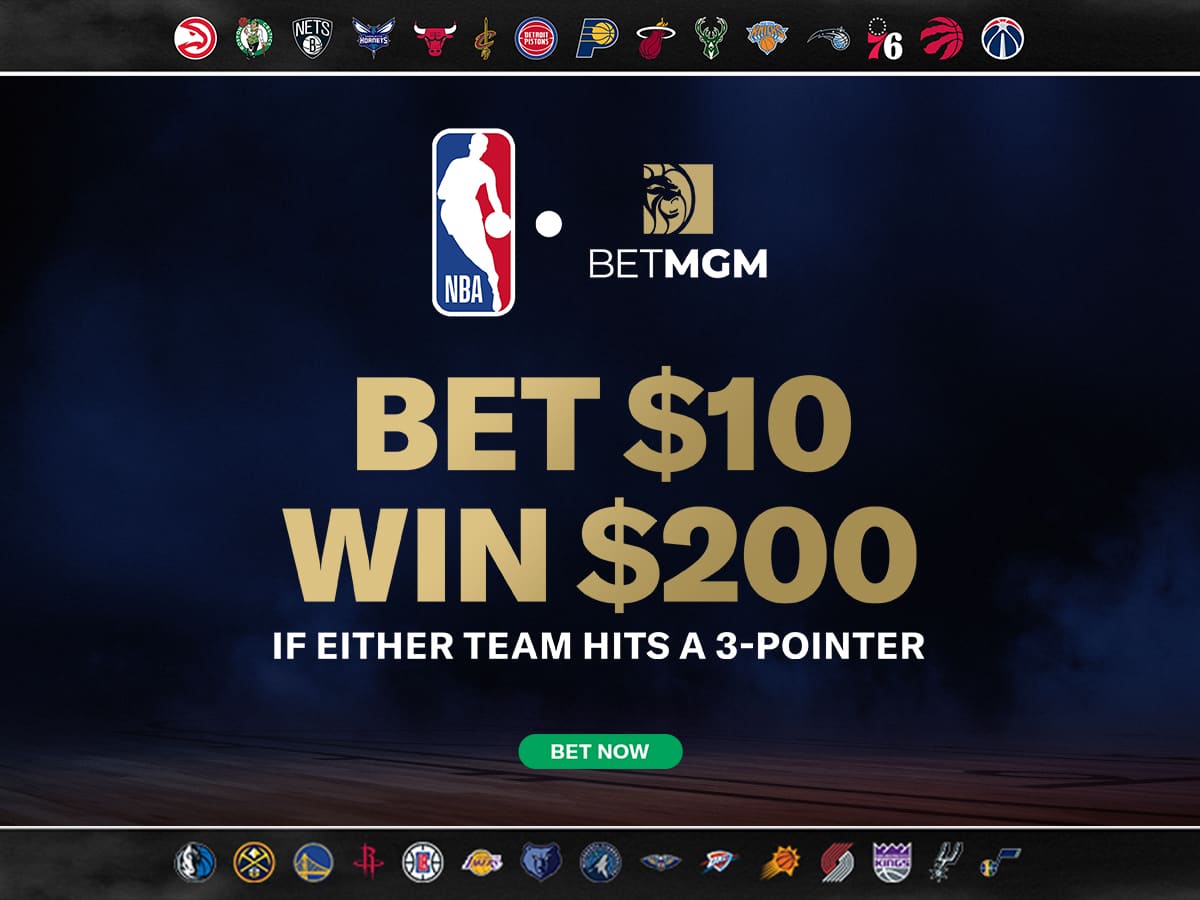 NFL Futures Bets: One Best Bet For Each Team
AFC East
The AFC East, previously ruled by the New England Patriots and Tom Brady, now belongs to the Buffalo Bills and Josh Allen.  While the Patriots will look to improve in Mac Jones' second year, this is still the Bills division.  The Dolphins made a blockbuster trade for Tyreek Hill.  While the speedy wide receiver has been dynamic, will Tua Tagovailoa take the next step?  The Jets also have a second-year quarterback in Zac Wilson looking to improve.  Let's look at the best NFL futures bets for the AFC East.
Buffalo Bills – AFC Champion (+375)
The Bills almost made it to the big dance last year.  I think with the changes other teams such as the Chiefs have had, this is their year.  My favorite NFL futures bet for the Buffalo Bills is to be the AFC Champion at +375.
New England Patriots – Over 8.5 Wins (-115)
Last season the Patriots won ten games.  Nothing points to the Patriots taking a step back.  Mac Jones had flashes last year and will look to improve in his sophomore year.  Over 8.5 wins seems like an easy bet.
Miami Dolphins – Tyreek Hill Under 1099.5 Yards (-110)
Tyreek Hill finished last year with 1239 yards with Patrick Mahomes throwing to him.  Don't expect Tua to have a Mahomes like year.  Tua also has chemistry already with Jaylen Waddle.  I don't see Hill having as good of a year and like the under.
New York Jets – Garrett Wilson Over 3.5 TDs (-140)
Let's be honest, the Jets don't have a ton of top-tier wide receivers.  That's one of the reasons they drafted Garrett Wilson tenth overall.  Elijah Moore and Corey Davis both had four or more touchdowns last year.  Wilson exceeds their talent and will be the top option and should get more touchdowns.
Garrett Wilson: 157.3 passer rating when targeted vs. man coverage (1st among FBS WRs)pic.twitter.com/kSgeK4yXYk

— PFF College (@PFF_College) April 28, 2022
AFC North
The AFC North may be the most wide-open division in the AFC.  Between all four teams, this could really be anybody's division.  Joe Burrow and the Bengals impressed last year.  The Steelers no longer have Ben Roethlisberger.  The Browns made a huge trade to get Deshaun Watson.  The Ravens look to be healthy at their running back position.  Let's take a look at the best NFL futures bets for the AFC North.
Cincinnati Bengals – AFC North Winner (+210)
Last year Joe Burrow and Jamarr Chase lit up the league and surprised everybody.  The Bengals won the division last year.  The current favorite, the Browns, have a new quarterback who still is being investigated by the league.  Seeing as they won last year, +210 seems like great odds.
Pittsburgh Steelers – Over 7.5 Wins (+100)
This may be the easiest NFL futures bet out there.  The Steelers won nine games last year with a declining Roethlisberger.  I think Mitch Trubisky gives them more opportunity to succeed, and Najee Harris will look to build off his impressive rookie debut.  Take the over 7.5 wins and don't look back.
Cleveland Browns – To Make Playoffs (+130)
The Browns made a big move this year to trade for Deshaun Watson.  As long as he plays, he will be a big step up from Baker Mayfield.  They also have a dynamic running back room with Nick Chubb and Kareem Hunt.  Even if it's the seventh playoff spot, they'll be in.
Baltimore Ravens – Jackson Most Rushing Yards (+4000)
Okay, I get it.  This one is more of a long shot.  However, maybe it's not all that crazy.  Last year Jackson had a down year.  But in 2020, he finished ninth in rushing yards.  Because he is such an athletic runner, and it's +4000, throw a little on it.
Ridiculous TOUCHDOWN run by @Lj_Era8 ‼️ pic.twitter.com/lwvKB1KuTE

— Baltimore Ravens (@Ravens) September 22, 2019
AFC South
The AFC South was won by the Titans last year.  The Jaguars had a spending spree during free agency.  The Texans seem to be building around Davis Mils.  The Colts got rid of Carson Wentz and brought in Matt Ryan.  How will this division play out and what are the best NFL futures bets for it?
Tennessee Titans – Division Winner (+175)
Missing Derrick Henry for nine games last year, the Titans went 12-5 and won the division.  Yes, Matt Ryan gives the Colts a better shot than Carson Wentz, and Jonathan Taylor is very good.  But so are the Titans.  I don't see why they aren't the favorite and I'm taking the plus money.
Indianapolis Colts – Jonathan Taylor Most Rushing Yards (+500)
With Derrick Henry and Jonathan Taylor in the same division, maybe you take both to lead the league in rushing.  Taylor is extremely talented.  In fact, he led the league in rushing last year by almost a 600-yard margin.  Getting him at +500 is too good to pass up.
Houston Texans – Over 4.5 Wins (+100)
Last year the Texans won four games.  However, I think they've gotten better, not worse.  Therefore over 4.5 wins seems easy.  With playing the Jags twice, the Dolphins, Commanders, Giants, Eagles, and Bears on their schedules, I see more than four wins.
Jacksonville Jaguars – Division Wins Under 2.5 (-110)
While I think the Jaguars improved, they have a tough division to play in.  Even if they split games with the Texans, I could see either the Titans, the Colts, or both sweeping them.  The under seems to be the play.
https://twitter.com/SportsCenter/status/1449815828149514245?s=20&t=qFhE7R_NPd81h7twiHxrpw
AFC West
The AFC West may be the most competitive division in the AFC.  The Chiefs lost Tyreek Hill but still have a dynamic offense.  The Raiders acquired Davante Adams this offseason.  The Chargers looked great last year and should continue to excel.  Then there's the Broncos who made a trade for Russell Wilson.
Kansas City Chiefs – Mahomes Over 4350 Yards (-110)
Mahomes has exceeded 4,350 yards in the past two years.  Last year he finished with 4,839, while he had 4,740 in 2020.  Yes, he lost Tyreek Hill.  He also gained George Pickens.  Hill missed 15 games in 2020.  Book Mahomes over 4350.
Las Vegas Raiders – Carr Most Passing Yards in AFC (+350)
Derek Carr finished 200 yards behind Justin Herbert and 35 yards behind Mahomes.  Enter Davante Adams.  Adams will help this offense open up even more, as well as add more talent at the wide receiver position than Carr has been working with.  I like Carr to have the most passing yards.
Los Angeles Chargers – Division Winner (+240)
With all three teams making big offensive trades this offseason, the Chargers boasted their defense.  The offense is electric with Herbert, Austin Ekeler, Keenan Allen, and Mike Williams.  Look for them to improve, and I like them to win the division at the plus odds.
Denver Broncos – Russell Wilson Over 4000 Yards (+100)
Last year Drew Lock and Teddy Bridgewater combined for 3,839 yards.  While Wilson may be on the back end of his career, he is still a better quarterback than the other two.  In 2021 Wilson battled injuries.  However, in 2020 Wilson threw for 4,212 yards.  I think he'll exceed 4,000 in 2022.
Derek Carr may lead the league in passing next year with the addition of Adams. https://t.co/trvhn3Am2Q

— JMarkFootball (@JMarkFootball) May 20, 2022
NFC East
The NFC East is at times, a division of mediocrity.  However, I honestly think the Giants are the most improved team in the division and this could come down to whoever wins the series between them and the Eagles.  The Commanders traded for Carson Wentz, even though Taylor Heinicke has done well.  While the Cowboys have been the leaders of this division, I feel the tides turning.
Dallas Cowboys – Ezekiel Elliot Rushing Total Under (-110)
The rushing total for Elliot hasn't been set yet by the books.  However, my guess is it will be around 1000.  I am fading Elliot not only because of some decline in play last year but also how efficient Tony Pollard is.  Last year Elliot finished with 1002 yards to Pollard's 719.  Take the under.
Philadelphia Eagles – AJ Brown Over 6.5 TDS (-135)
Last year Brown had five touchdowns in eleven games.  I think he benefits from the change of scenery, and I expect Jalen Hurts to target him often.  Brown over 6.5 touchdowns makes a lot of sense here.
Washington Commanders – Jahan Dotson Over 709.5 (+100)
This is more of a nod to Jahan Dotson's talent over Carson Wentz's ability.  While defenses may choose to focus on Terry McLaurin, look for Dotson to eat up some yards.  Have we learned nothing from Jamarr Chase?  Take the over.
New York Giants – Divison Wins Over 2.5 (+120)
This one seems easy to me.  I see them beating the Commanders at least once, and the Eagles at least once.  That just leaves them needing one more win in four games.  Spoiler – it could easily be the Commanders again.  Over 2.5 wins makes sense.  For extra fun, the Giants are +900 to win the division and have a much-improved team.
Jahan Dotson has some glue on his gloves. Only explanation. pic.twitter.com/3zSyuiRvus

— Barstool Sports (@barstoolsports) November 1, 2020
NFC North
When will Aaron Rodgers reign in the North end?  Without Davante Adams will it be this year?  Will Justin Fields take the next step?  Will the Vikings falter again, even with a very talented team?  What are the Lions going to do?  This division may seem more wide-open than you'd think.
Green Bay Packers – Christian Watson Over 705.5 (+100)
Davante Adams' 1,553 yards from last year have to go somewhere.  Are we convinced they'll go to Sammy Watkins?  I'm not.  I'm convinced Christian Watson's speed will take over and Rodgers' will enjoy throwing to him.  If he gains Rodgers trust, this is easy money.
Minnesota Vikings – Division Winner (+200)
I think the Packers take a step back this year.  And the Vikings, with the offensive talent of Dalvin Cook, Justin Jefferson, and Adam Thielen, have a good shot at taking the division from them.  I like the odds at +200.
Chicago Bears – Over 6.5 Wins (-120)
Before you call me a homer, hear me out.  I think the players are going to show up for their new coach and new GM.  I think Fields will take a step forward.  And I think the Bears play the 49ers, Texans, Commanders, Dolphins, Falcons, Jets, and the Lions twice.  I view those all as winnable games, and they may even pick up one or two more.
Detroit Lions – Team First Win vs. Commanders (+290)
This is a fun bet.  The Lions open up the season against the Eagles and I think the Eagles take that one.  The next game is against the Commanders.  Talk about one mediocre quarterback against another.  Still, I think Dan Campbell's defense flusters Wentz and the Lions win.  I don't expect them to be +290 underdogs, so taking this bet gives you some extra juice.
A lot of talk about Burks being the next "Deebo" but a guy I think has equal potential is Christian Watson

From the backfield he takes a hand off & shows good vision & feel at full speed to pick up a nice chunk play

Keep him in mind #FantasyFootball #DraftSZN pic.twitter.com/bIs7793I5J

— Jeremy (@PopesFFH) March 9, 2022
NFC South
Tom Brady has unretired.  Jameis Winston is back in New Orleans.  Marcus Mariota gets another opportunity to start.  And the Panthers may have Christian McCaffrey back. For at least a little bit.  How will this division play out?  Let's look at the NFL Futures bets for the NFC South.
Tampa Bay Buccaneers – NFC Champion (+300)
One day Tom Brady was retired and we were wondering who would be their next quarterback and the next he was back.  Brady comes back to an offense that can move the ball and the defense is strong too.  Expect it to get stronger under new head coach Todd Bowles.  This is most likely, we think, Brady's last year.  He's going out with another Superbowl appearance, right?
New Orleans Saints – Over 8.5 Wins (+105)
The Saints won nine games last year with Trevor Siemian, Ian Book, and Taysom Hill starting ten games.  Winston's return gives them better opportunities.  Remember, he led this team in passing even though he only played seven games.  They added Chris Olave (also bet over 719.5 yards).  Michael Thomas is back.  Over 8.5 seems easy.
Atlanta Falcons – Marcus Mariota Comeback Player of the Year (+1200)
Don't forget six years ago, Mariota threw for 3,426 yards and 26 touchdowns.  Remember, comeback player of the year doesn't always mean the team goes to the playoffs.  I think he plays well enough with the team around him to earn it.  It's too good to turn down.
Carolina Panthers – Under CMC Props (-110)
We don't have Christian McCaffrey props yet on the books.  However, he will probably have rushing touchdowns around 9.5 and yards around 1000.  McCaffrey has struggled to stay healthy since 2020.  Unfortunately, I think that continues and I'm taking the under for all his NFL futures bets.
https://twitter.com/PFF_College/status/1501907472738492418?s=20&t=qFhE7R_NPd81h7twiHxrpw
NFC West
Returning Super Bowl champions, the Rams, will look to lead this division again.  The 49ers will try to decide if Trey Lance is ready.  Arizona lost Hopkins for the first part of the season due to suspension.  The Seahawks traded Wilson away and appear to be ready to roll with Drew Lock.  Let's look at the NFL futures bets for the NFC West.
Los Angeles Rams – Division Winner (+130)
How are the reigning Super Bowl champs, with not a lot of player turnover, getting plus odds to win the division?  I don't know, but I like it.  I don't see any of the other three teams threatening a repeat of last year.
Arizona Cardinals – Finishing Position 2nd (+230)
After losing Hopkins to suspension the Cardinals' offense takes a hit.  This feels like a big "prove-it" year for Kyler Murray.  James Conner provided this team some much-needed spark.  I see them out-performing the 49ers and the Seahawks.  Lock them in for finishing 2nd in the division.
San Francisco 49ers – Not To Make The Playoffs (+180)
We don't know who will quarterback more games this year, Jimmy Garoppolo or Trey Lance.  I don't think enough changes were made around them either to make a difference.  Not to mention, one of their best players in Deebo Samuel, is ready for a new contract.  Even with seven spots, I think they miss the playoffs.
Seattle Seahawks – First Win Vs. Lions (+750)
Another fun first win bet.  The Seahawks open against the Broncos, then play the 49ers and then the Falcons.  This team still has a lot of talent sprinkled in, but I don't think Drew Lock is their answer.  Look for them to start 0-3 before getting their first win against the Lions.  Guarantee they won't be +750 under-dogs going into the game so this holds a lot of value.
https://twitter.com/NFL/status/1496129634450223116?s=20&t=qFhE7R_NPd81h7twiHxrpw

Related Content