The NFL is (kind of) back! We at least have a schedule and well, if the offseason has felt as long as you as it is for me, that's something. Whether you're looking forward to betting, fantasy, or just being a fan the schedule release is huge for all of us. With that said let's take a look at some of the top games of the season that we can look forward to.
NFL Schedule Release: One Game to Watch for in Every Week
Week 1: Bills at Rams (8:20 p.m. EST)
Russ' revenge game versus the Broncos had a case here, but let's be honest: the Broncos should smoke them. With that said we have a fantastic week one matchup here with the AFC and NFC favorites squaring off. As we all know we have last year's Super Bowl Champions squaring off against a team who was a coin flip away from a real shot at making the Super Bowl. Not only do we have two of the league's best offenses squaring off but also defenses with the new look Bills squad featuring former-Ram Von Miller.
Week 2: Cardinals at Raiders (4:25 p.m. EST)
There is a clear argument to favor the Chargers at Chiefs here, but we'll be seeing a good amount of both those teams all year. The Cardinals and Raiders however are two very interesting teams to me as they both could potentially win their division or fall off this year. Additionally, we saw both teams make some solid additions this offseason. The Cardinals brought in Hollywood Brown and the Raiders brought both Davante Adams and former-Cardinal Chandler Jones in. I think this will be a very telling game about where both teams are headed early, coming in with pretty big expectations.
Week 3: Packers at Buccaneers (4:25 p.m. EST)
While we want to see some different teams here with this potentially being Brady's final season before leaving for the booth, we'll get a healthy dose of him. This story writes itself, two of the greatest quarterbacks of this generation, the one and two in MVP voting last year, and it's probably their final collision. It's also one of our first looks at what life without Bruce Arians and Davante Adams respectively look like. I expect both these teams to look a bit different yet both be incredibly competitive this year.
Week 4: Chiefs at Buccaneers (8:20 p.m. EST)
This narrative writes itself: the GOAT versus the man who many consider to be the best current quarterback in the league. Additionally, as we all remember these two teams squared off in a rather one-sided Super Bowl just two seasons ago. This is another matchup in which it seems like every season could be a Super Bowl preview. And if we don't get that Super Bowl matchup, we might be looking at the last ever matchup between these two so it's pretty hard to not be intrigued with this one.
Week 5: Bengals Ravens (8:20 p.m. EST)
In what should be a very competitive AFC North every game is going to matter. We've got the former AFC Champions facing off against a team whom many believe have a shot to do just that this season. Additionally given Joe Burrows's rise to national fame last season this should be one of the most anticipated quarterback matchups of the season. It seems like every season Baltimore finds a way to put up a ferocious defense so this could be our first look at whether Burrow's new-look offensive line will hold up.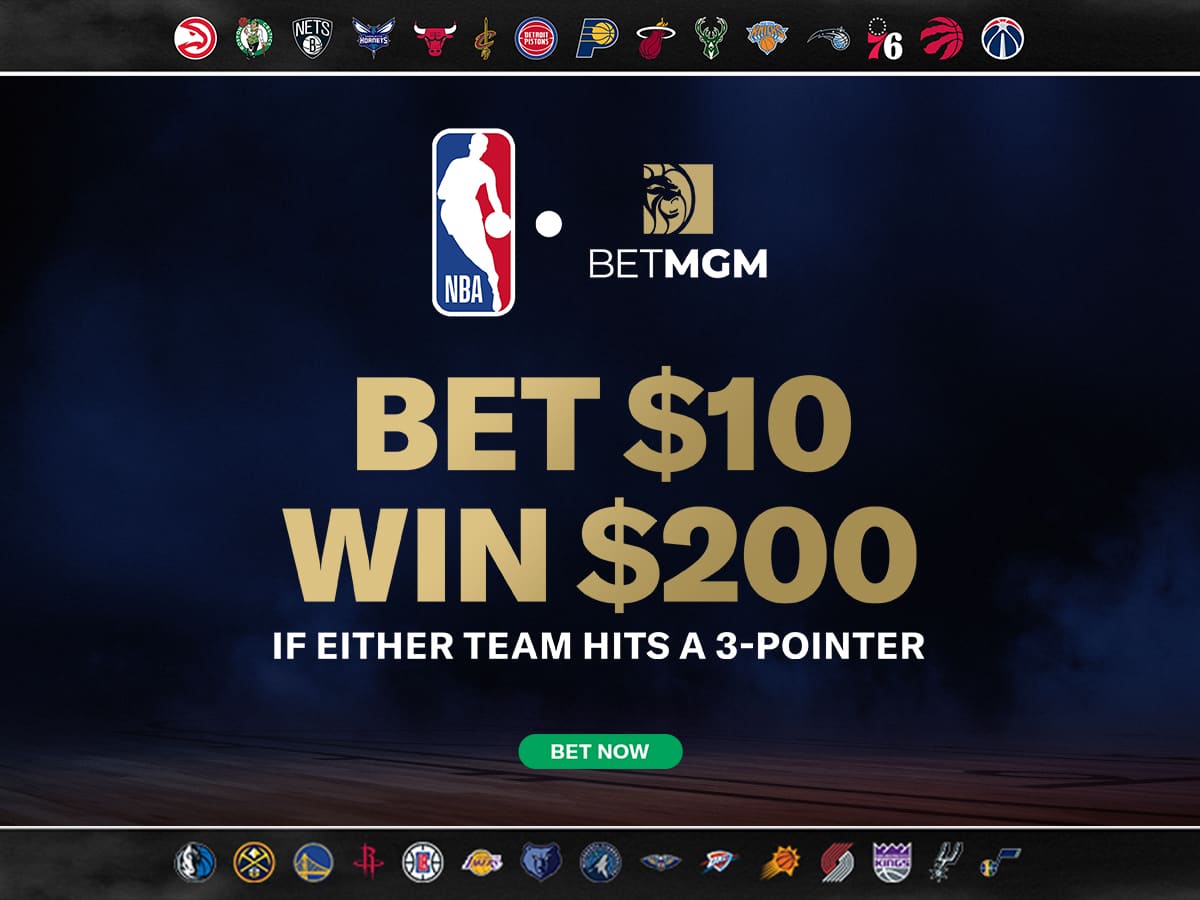 Week 6: Bills at Chiefs (4:25 p.m EST)
I'd say this one is pretty self-explanatory, and to be totally honest I'm bummed NBC wasn't able to get it for Sunday Night Football. The last time we saw these two teams meet the game was so incredible the NFL Playoff Rules had to be changed people were so angry to see one side lose. Once again these are two incredible offenses led by two of the best young quarterbacks in the league. I expect these two teams to create an instant classic every time they meet for the next several years.
Week 7: Colts at Titans (1:00 p.m. EST)
I'm very aware an AFC south 1:00 p.m. kickoff probably isn't the sexiest matchup. However, this game could start to give us an indication as to which way this division may go (sorry Texans and Jaguars fans). I'm also very intrigued to see what this Matt Ryan-led Colts team will look like. While we will probably have an idea by this point it'll be interesting to see how he looks against what I among many others would consider the only thing standing in their way of a playoff berth. This will also be an extremely intriguing fantasy matchup on paper because we might be seeing the 1st and 2nd overall picks in many fantasy leagues facing off. So, while many fans of teams outside the division do, don't forget about the AFC South.
Week 8: Packers at Bills (8:20 p.m. EST)
I'd expect this to be one of the better Sunday Night Football games we see all season. It's a battle of two of the best teams in the league and two of the best quarterbacks. For fantasy players, there is star power everywhere, for bettors, it's a primetime game between two great teams, and for the casual fan, we should see a great deal of points. While both teams have fantastic defenses, it's hard to imagine either quarterback being shut down in a primetime game.
Week 9: Rams at Buccaneers (4:25 p.m. EST)
I hate to keep putting the Buccaneers in here, but the narratives write themselves. We've got a rematch of what was such a great divisional game last year. While the Rams did lose Odell Beckham don't forget they brought in Allen Robinson. The same can be said for their loss of Von Miller and addition of Bobby Wagner. As for the Buccaneers, we saw them make strides to protect Tom and create one of the league's better offensive lines. We should see a great battle on the line of scrimmage in Week 9 at Raymond James.
Week 10: Seahawks vs Buccaneers (9:30 a.m. EST)
This one might be a bit of a head-turner at first glance when seeing the matchup. And, well it is. But the reason I'm very excited for this game is it will be the first NFL game held in Germany ever. Not only is it for that fact but additionally for the fact that it features Tom Brady, the man almost universally held to be the greatest of all time. So when looking to grow the game he's not a bad guy to send over to put people in seats. When Lionel Messi comes to the United States, stadiums get packed and I'd expect the same in this case. Additionally, I think it will be interesting to see how the game and Tom are both received and how into it the crowd seems to be, regardless of whether it's the most competitive game.
Week 11: 49ers vs Arizona (8:00 p.m. EST)
Here we see another International game with a caveat: if you live out west you don't need to wake up ridiculously early to watch it. This one takes place in Mexico City and should feature two electrifying young quarterbacks. If we do in fact see Trey Lance take the reins, him versus Kyler Murray should be an extremely intriguing matchup. While both can run they both feature some electrifying pass catchers in DeAndre Hopkins and Marquise Brown as well as Deebo Samuel and George Kittle. Even without the electrifying matchup, I think this game is incredibly intriguing given the setting.

Week 12: Patriots at Vikings (8:20 p.m. EST)
This is likely another head-scratcher, but I'm giving it the nod given it's our Thanksgiving night cap. The first two games seem extremely one-sided and this is the best of the bunch, on paper. While the Rams play the Chiefs this week, I don't want to beat a dead horse with those two teams, all their games are intriguing. With this matchup particularly, looking ahead to six months it seems like it should be pretty competitive. We get Mac Jones who's a young intriguing prospect versus a primetime Kirk Cousins, for all those familiar with his reputation on primetime. So, while it might not be a matchup of two of the better teams in the league I think it provides enough star power to carry the Thanksgiving slate of games.
Week 13: Chiefs at Bengals (4:25 p.m. EST)
These are two teams that have been featured a lot thus far for good reason. In particular, this matchup is interesting given the fact it's an AFC Championship rematch. In addition to this, we get to once again see two of the NFL's great young quarterbacks square off. While we don't get to see another Tyreek Hill versus Eli Apple matchup it should be fun to watch JuJu, Sky Moore, and MVS square off against Apple. If this game is anything close to what that AFC Championship was we should have a good one on our hands.
Week 14: Ravens at Steelers (1:00 p.m. EST)
The AFC North is going to be intriguing all season. I think we'll see a lot of great games and this one is particularly intriguing given the historic rivalry. We all know these teams don't like each other and the matchups are even better later in the season. Additionally, I think the Steelers might be a really fun team to watch all season. While Juju left, I expect big things from George Pickens; and I think some fresh legs at quarterback should do wonders for the team. Ben Roethlisberger is most likely a hall of famer, but Pickett or Trubisky should revitalize this offense no matter who it is. Additionally, any game with Lamar Jackson playing is always fun to watch with the things he can do with the ball in his hands.
Week 15: Rams at Packers (8:15 p.m. EST)
This is for some, probably the NFC Championship we may have wished we got or thought we would. While it has yet to be seen what the departure of Davante Adams will mean for this offense they did add some interesting pieces. They brought in rook Christian Watson, signed Sammy Watkins, and are still certainly in play for Odell and/or Jarvis Landry who remain free agents. If Rodgers is able to work with what he's got, which I would expect we should have a fascinating Monday Night Football game featuring two of the game's best offenses.
Week 16: Eagles at Cowboys (4:25 p.m. EST)
Not only does this matchup feature one of the game's greatest rivalries, it very well could decide the NFC East. Like others, I expect the Eagles' success to be extremely reliant upon Jalen Hurts' play. However, if he is able to play at the level many might expect there is no reason why the Eagles cannot compete with the Cowboys for that NFC East Championship. Additionally NFC East is borderline allergic to back-to-back winners so this game might be for all the marbles. And, if you needed one more reason to be intrigued, this game is a Christmas Eve game, perfect for sweating a bet sitting next to your relatives.
Week 17: Jaguars at Houston (1:00 p.m. EST)
This one too is probably more than a bit surprising. For me, I think this is not only intriguing because of the two sophomore QBs dueling, but also draft position. I understand the Jaguars did make a great deal of offseason improvements but I'm not entirely sold. I think it's quite possible the loser of this game ends up drafting first overall in what is a loaded QB class. For the Jaguars they'd likely be looking at trading out, but for the Texans, this game could certainly mean a lot looking at guys who might be there in the top few picks.
Week 18: The AFC North Matchups
With the Browns' addition of Deshaun Watson, and the Bengals emergence last season I expect this to be the most competitive division in football. And, with every team squaring off (Browns vs. Steelers and Bengals vs. Ravens), I would expect this week to be potentially for the division. While it remains to be seen who will be in the mix at this point for the division crown (if it isn't already won), seeing some of the games great young quarterbacks can never go wrong.
---
RELATED CONTENT