As a long-suffering Phoenix Suns fan, this is hard to write, but we are not going to get an NBA Finals rematch this season. Both the Suns and the Milwaukee Bucks got unceremoniously dumped out of the NBA Playoffs yesterday in Game 7 of their respective second-round series. This means we're getting ourselves a brand new NBA champion for 2022. Will it be the Heat, Celtics, Warriors, or Mavericks? Let's try to figure it out with our NBA Playoffs Conference Finals Betting Preview. Think you know who will win it all? Check out the NBA Finals MVP Odds.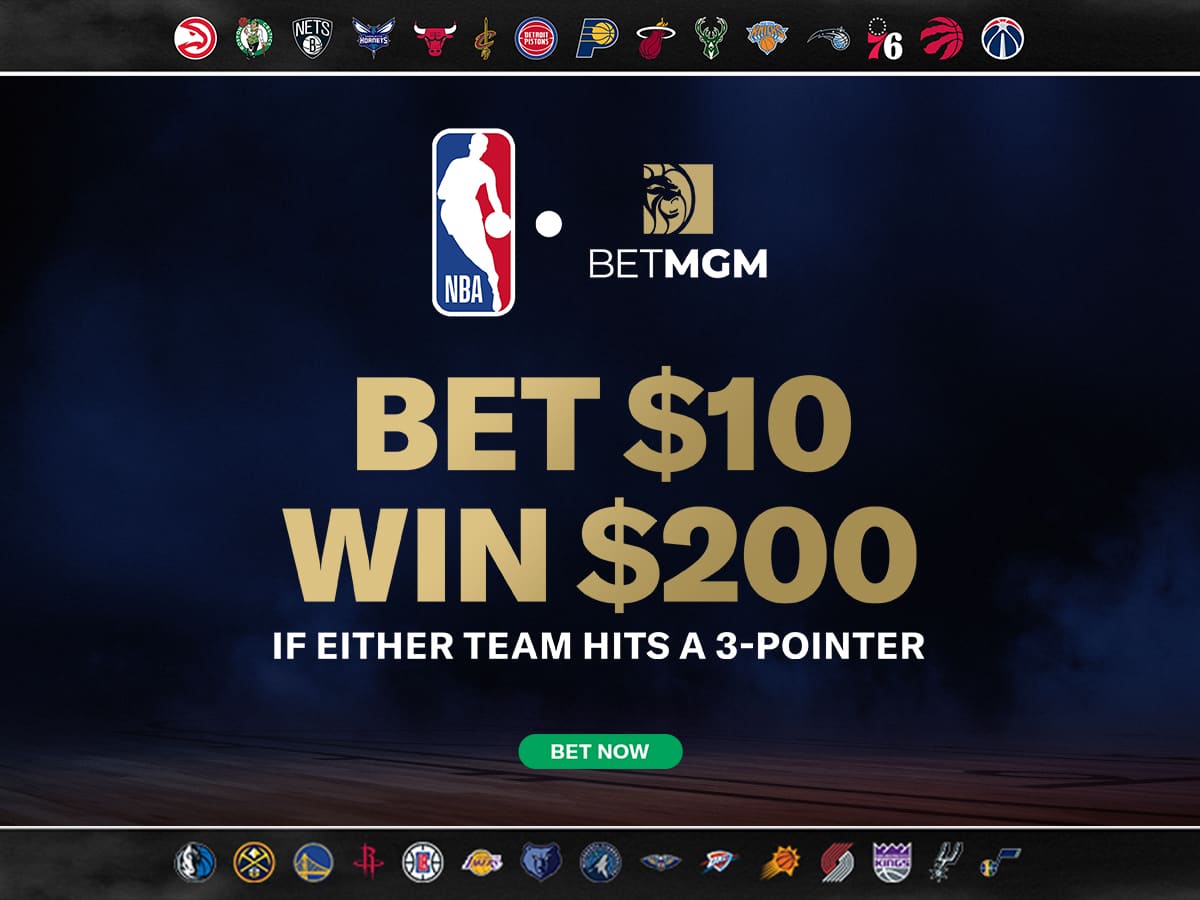 NBA Playoffs – Conference Finals Betting Preview
NBA Playoffs – Eastern Conference Finals Preview
#1 Miami Heat vs #2 Boston Celtics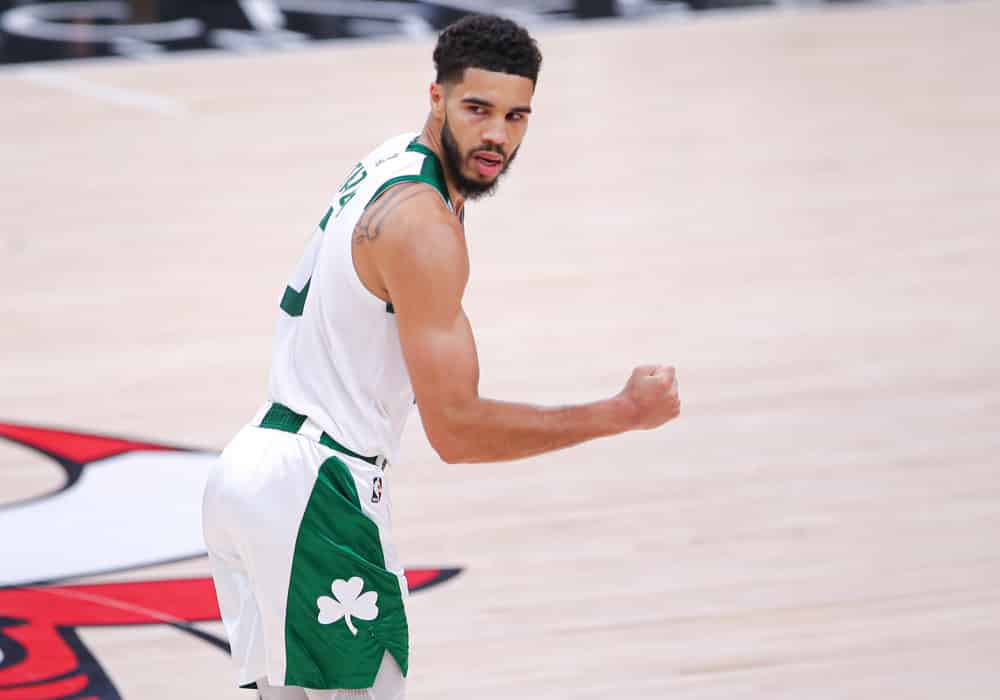 Game 1 – Tuesday 8:30 PM EST (ESPN)
Series Odds – Celtics (-180), Sixers (+145)
The Eastern Conference has adhered to the playoff seedings, with the top two ranked teams making it to the Eastern Conference Finals. And boy, I'm having a hard time picking a winner in this series. In fact, I don't even think I've made up my mind as I'm typing these words.
So it made sense that this series opened up as a pick 'em on the boards. However, since that time seemingly all the money has come in on the Celtics, ballooning them up to a -180 favorite. Perhaps it's due to the fact that they buried the defending champion Bucks under a barrage of three-pointers last round, making 53 more long-bombs than the Bucks did in the series, the largest differential in NBA playoff history for a series.
Perhaps it's due to Jayson Tatum fully ascending to superstar status, posting 28-6-6-1-1 for the playoffs while playing outstanding defense.
His fellow 'Jay', Jaylen Brown, has been a more than capable 'Robin', averaging 22-7-4-2 for the playoffs. They've got Defensive Player of the Year Marcus Smart running the backcourt, and a different role player seems to be stepping up when need the most, whether it be Grant Williams last night or Al Horford in Games 3 and 4. The only real issue for the C's is Robert Williams continued issues with his knee, but apparently he was healthy enough to go yesterday if they needed him.
On the Miami Heat side of the ledger, they also have quite a few advantages in their favor. Their dispatching of the Sixers on Thursday has allowed them time off to nurse their wounds and rest, which is paramount for an older, beat-up team. Plus, with home-court advantage, the Celtics will have to step onto their court with only a day off, while the Heat have been chilling at home for a while now.
However, it doesn't seem like it was enough time off for Kyle Lowry, as he isn't expected to play in Game 1. This, obviously, is a big blow for the Heat's chances here. Only appearing in five playoff games thus far, the Heat point guard has looked terrible. A healthy Lowry changes things in this series.
Miami still has Jimmy Butler, though, and he's been willing his team through the first two rounds, averaging 29-8-5-2. And Bam Adebayo continues to be an underrated presence down low for the team, on both ends of the floor. Additionally, coach Erik Spoelstra finds a way to win every year, regardless of who is out on the floor for him.
Ultimately, I've decided to go with the Boston Celtics in this series. They have just too much firepower and depth and youth on their side. But it's by no means a slam dunk pick.
The Pick – Celtics (-180)
The Fancy Pick – Celtics in 6 (+260)
Series MVP – Jayson Tatum (+110)

NBA Playoffs – Western Conference Finals Preview
#3 Golden State Warriors vs #4 Dallas Mavericks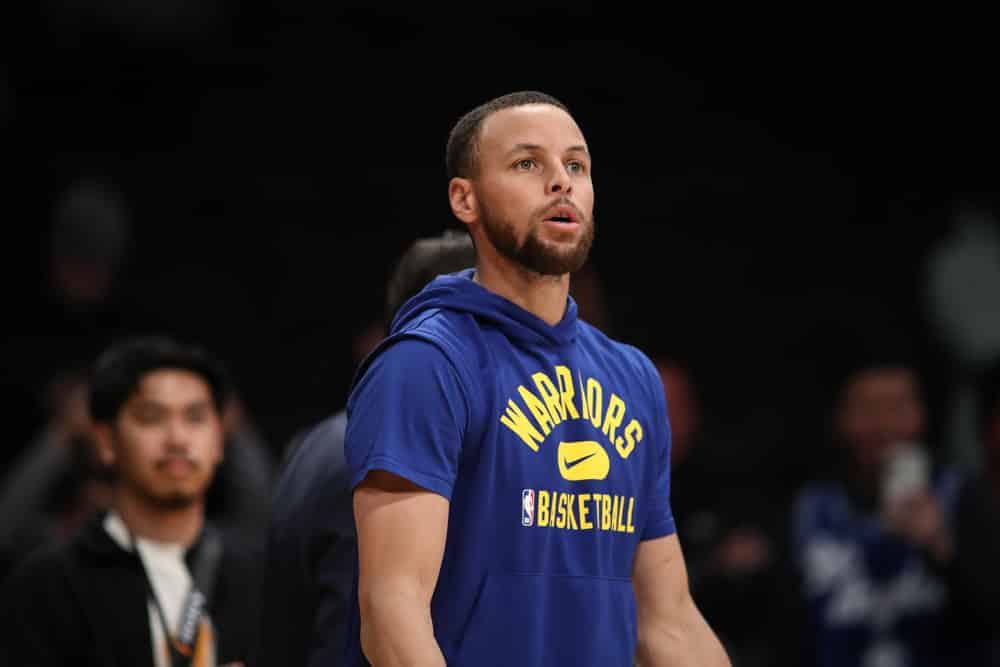 Game 1 – Wednesday 9:00 PM EST (TNT)
Series Odds – Warriors (-225), Mavericks (+185)
The Dallas Mavericks have arrived. Ahead of schedule.
It was hard to see this coming early this season, with star Luka Doncic out of shape, the partnership with Kristaps Porzingis not panning out, then key guard Tim Hardaway Jr. fracturing his foot at the end of January, ending his season. But Doncic has lived up to the hype, getting himself and his team on track, and destroying all competition in the playoffs thus far to the tune of 32-10-7-2. Jalen Brunson has become a reliable "second banana", putting up 23-5-4-1 for the playoffs, and midseason acquisition Spencer Dinwiddie plunged the knife into the defending Western Conference champion Suns' hearts last night.
However, none of this probably matters much, as the Golden State Warriors are back to being the Golden State Warriors. Stephen Curry is averaging 27-4-6-1, Klay Thompson 20-5-2-1-1 on 41% shooting from deep, Jordan Poole is scoring at a high, efficient level as well as playmaking, and Andrew Wiggins's career resurrection continues, as he's been a very reliable cog in their machine. While Draymond Green isn't the player he once was, you can't complain about a guy averaging a near triple-double who brings it on defense.
The Warriors are too good, too deep, and too experienced for the Mavericks in this series. I trust them, and their coaching staff, more than I do the upstart Mavericks. Add in homecourt advantage, and I see another NBA Finals coming to the Bay.
The Pick – Warriors (-225)

The Fancy Pick – Warriors in 6 (+450)
Series MVP – Stephen Curry (-125)
Related Content