The USFL has been a lot of fun through two weeks. We have seen some excellent football played and had numerous exciting moments. Some developments, like the success of Bryan Scott, Kyle Sloter and Jordan Ta'amu thus far, were predicted by many analysts in the industry. But, we have had a few surprises too. J'Mar Smith anyone? We are only heading into Week 3 and we already have an exciting primetime showdown between two teams looking to claim the title of top USFL team. I am thoroughly looking forward to the Showdown between the Breakers and Stallions this weekend. The winner of that game will likely be crowned as top team in the league, until further notice. Here are this week's USFL Fantasy Football Week 3 players to target.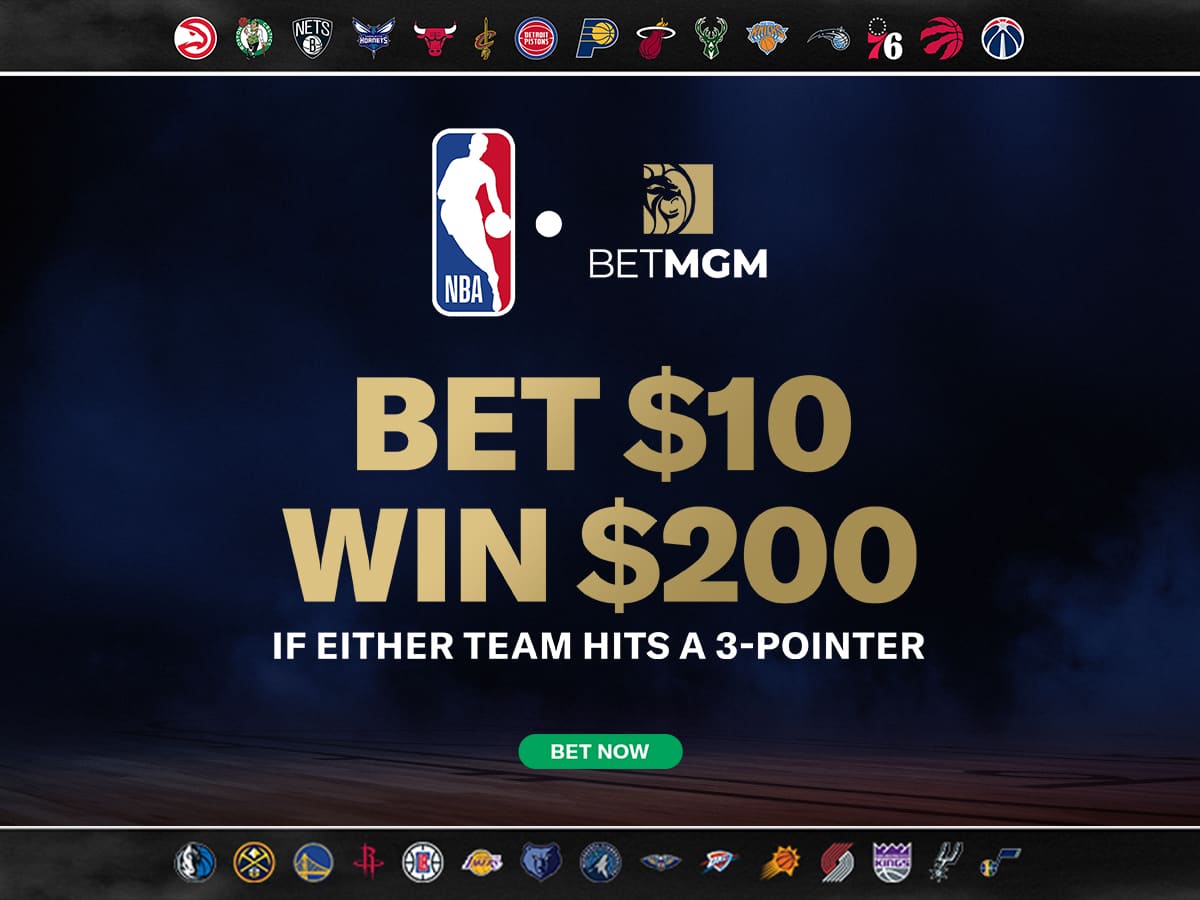 🚨 Attention Stallions and Breakers fans! 🚨

Sunday's game has been moved to Saturday, April 30 at 7pm CT.

Primetime. Under the lights. Two Undefeated Teams. Let's #PackProtective 🐎🌊🔥 pic.twitter.com/dCNTOPDDj5

— USFL (@USFL) April 26, 2022
Your Week 3 Best and Worst Plays
Now let's get into why we are here. We are talking Week 3 fantasy USFL football. You have questions and I have answers. Whom should you be starting this weekend? Who are the best stacks? What defenses can you trust? Let's take a quick look at who I believe will be the best and worst performers in the USFL during Week 3 now that we have a little more information to go on. After reading this article you should feel confident in setting all your lineups and letting it ride for the weekend.
Exclusive SGPN Content
All SGPN USFL Content
Fantasy Football Podcast
USFL Gambling Podcast
USFL Fantasy Football Week 3 Preview: DFS and Season Long Best Plays
Most Likely to Boom in Week 3
Victor Bolden, Jr. (WR), BHM
DraftKings price: $9,500
Victor Bolden Jr is faaaaaaast, kickoff return TD pic.twitter.com/qDXKlV4hpG

— Vikings Blogger (@firstandskol) August 20, 2017
Victor Bolden Jr. is one of my favorite players in the USFL. He is fast, he is electric, and he is an all-around great player and receiver. Bolden Jr. should be slotted into every single fantasy and daily fantasy lineup you have this week. Not only is he the featured WR1 on one of the best offenses in the USFL, but the matchup also wreaks of a shootout and a lot of offensive output on both sides. The Stallions and Breakers are the two top-scoring offenses in the USFL through two weeks. In addition, Bolden leads the USFL in targets and is the only player with 20 or more targets in the league. Being the most targeted player in a potential shootout sounds like a recipe for fantasy success.
Most Likely to Bust (disappoint) in Week 3
Garret Groshek (RB), Pitt
DraftKings price: $7,200
.@BadgerFootball Garret Groshek is our first RB taken! pic.twitter.com/7utfI3m4o7

— Pittsburgh Maulers (@USFLMaulers) February 23, 2022
Yes, Garret Groshek is still the lead back on a run-heavy team led by a former running backs coach. Yes, Groshek is second in rushing attempts and third in yardage. He is also average 3.9 YPC which is respectable. I just hate this matchup this week. The Maulers scored a whopping 3 points against the Bandits in Week 1 but managed 23 points against the Stars in Week 2. They seemed to finally get their passing game going but we have yet to see any consistency.
The Panthers have been one of the stingier defenses thus far in the USFL giving up 10 to the Generals and 17 to the Gamblers (7 of which was a defensive score). Groshek is a solid back but he will be running into a brick wall this week. He also does not offer any value in the passing game with a whopping 1 target thus far. I would look elsewhere for DFS lineups this week.
Who to Add on Waivers for Week 3?
Maurice Alexander (WR), Phil.
DraftKings Price: $4,500
https://twitter.com/305Sportss/status/1517975594977296384?s=20&t=ct4J-MpGbaYle7Djwfgw5A
Another week, another Philadelphia Star's wide receiver to target on waivers. Last week I recommended grabbing Chris Rowland after he came out of nowhere and blew up for 7 catches on 9 targets for 74 yards after being on no one's radar. Well, he was not active in Week 2, and instead, Maurice Alexander was a more productive version of Rowland this week. Alexander in one week, 9 targets, 8 catches, 87 yards, and 2 touchdowns. That was good for over 28 fantasy points. The two scores really put it over the top for me as it makes it clear that Bryan Scott was not only targeting Alexander often but trusted him in clutch situations. Alexander needs to be rostered now.
Who is Safe to Drop Before Week 3?
Alex McGough (QB), BHM
DraftKings Price: $8,000
https://twitter.com/USFLSapient/status/1515518754280689666?s=20&t=ct4J-MpGbaYle7Djwfgw5A
Just in case this was not obvious already. Look, I know QBs are thin in USFL fantasy leagues. There are only 8 teams and 2 QBs on each roster after all. If you are in a league with deep enough rosters to carry a second QB on your bench and you are not hurting for roster space, then don't go out of your way to drop McGough. But, if you are a competitive team and need that extra spot for another stud you spotted on waiver and have another functional QB on your roster, McGough can go. This is J'Mar Smith's team now.
The Stallions are one of two undefeated teams in the league and Smith enters week 3 as one of the top passers in the league. Skip Holtz and J'Mar Smith also have a history dating back to their Louisiana Tech days and Holtz clearly trusts Smith to run his offense.
Best Week 3 Stack
Kyle Sloter (QB), NO
DraftKings price: $10,700
&
T.J. Logan, Jr. (RB), NO
DraftKings price: $7,700
Kyle Sloter is the most disrespected player in the history of football pic.twitter.com/8ArmzfWDzM

— PointsBet Sportsbook (@PointsBetUSA) April 25, 2022
I love Kyle Sloter. I always thought he had the highest ceiling of all the QBs coming into the 2022 USFL season. He is executing Larry Fedora's offense at a high level right now. Sloter is top three in just about every statistical passing category and the signal-caller on the league's second highest-scoring offense. The New Orleans Breakers are undefeated.  Did I mention they are playing the Stallions this week who are also undefeated? This game has the makeup of an offensive shootout and I think most stacks used this week should be centered on this game.
I chose Sloter because I think he is the superior QB to J'Mar Smith on the superior team and offense. I stacked him with T.J. Logan because Logan has been involved heavily in the rushing and passing game. Logan has the fourth-highest target share on the team and the second-most touches behind Jordan Ellis. There is an argument to be made for stacking Ellis here but I like Logan's potential in the passing game and Logan has found the end zone more than Ellis has on fewer carries.
The Best Defense (D/ST) to Stream
Pittsburgh Maulers D/ST
DraftKings price: $3,800
It would be too easy to name the Breakers or Panthers here. Those teams are well known to be good defenses at this point are both top 3 in DFS cost on DraftKings. I am talking about stream-worthy defenses here so I want to discuss defenses that might actually be on waivers or save you money in your DFS lineup. The Mauler's defense might be flying a bit under the radar but lets not forget they held the Bandit's offense to 17 points and shut them out in the second half of Week 1. Sure they gave up a 30-burger to the Stars last week but Bryan Scott was on fire. The Maulers play the Panthers this week that have scored a whopping 18 points through two weeks of the season. Anyone is a great play against the Panther's offense and the Maulers have a decent unit.

My Favorite Daily Fantasy Lineup for Week 3
| | | |
| --- | --- | --- |
| Position | Player | Cost |
| QB | Kyle Sloter | $9,700 |
| RB | TJ Logan Jr. | $7,700 |
| WR/TE | Victor Bolden Jr. | $9,500 |
| WR/TE | Lance Lenoir Jr. | $8,100 |
| FLEX | Maurice Alexander | $4,500 |
| FLEX | Johnnie Dixon | $6,700 |
| D/ST | Maulers D/ST | $3,800 |
Kyle Sloter (QB), NO
DraftKings price: $10,700
Kyle Sloter served up some serious waves against Tampa this weekend 🌊

Watch all all his highlights from week 2 ⬇️ pic.twitter.com/dqehk1OGbU

— New Orleans Breakers (@USFLBreakers) April 25, 2022
I have talked a bit about Sloter already. He is having a great season and thriving in Fedora's offense. I think Week 3's primetime matchup between the Breakers and Stallions could be a shootout and I think Sloter is the better option over J'Mar Smith. I also think Sloter has not reached his ceiling and this could be the week he takes the next step. Give me the best QB involved in the highest-scoring game of the week, every time.
T.J. Logan, Jr. (RB), NO
DraftKings price: $7,700
TJ Logan is involved in every facet of the Breakers' offense and the Breakers are second in the league in scoring. Logan gets carries and is fourth on the team in targets. Oh, and he has found the end zone more times already than his backfield mate (Jordan Ellis) on fewer carries. I love Logan's potential in this offense and especially this week. It would not surprise me if he found the end zone on the ground and through the air.
Victor Bolden, Jr. (WR), BHM
DraftKings price: $9,500
I think I have had Bolden in every lineup I have set so far this season. That is not likely to change anytime soon. Maybe I put a little too much stock in targets and target share but when I play DFS I generally want to minimize risk. The format you are playing might change your strategy but I want a high floor with a potentially explosive ceiling. You get the best of both worlds with Bolden who is the only player in the league with 20+ targets through two weeks and has the speed to take any catch he makes to the house for 6. Set it and forget it.
Lance Lenoir, Jr. (WR), MICH.
DraftKings price: $9,500
Back on the prowl 🐾@successfulj7_ | #LetsHunt pic.twitter.com/ZAxQCPAuGh

— Michigan Panthers (@USFLPanthers) April 25, 2022
Did I mention I value targets? The Panthers' offense stinks but Lenoir is one of the bright spots. Lenoir has a 31.6% target share for the Panthers which is more than double anyone else on that team. He has already scored a touchdown and has 10 receptions for 94 yards on 18 targets. He is already a valuable fantasy asset and this offense has not even hit its stride yet. If they start clicking even a little bit this week, can you imagine what his numbers might look like?
Maurice Alexander (WR), Phi
DraftKings price: $4,500
Due to DraftKings budgetary restraints, I have to get a little creative with my last flex spot. I am still targeting potential upside and target share with this selection of Alexander. The Stars have a high-flying offense and Bryan Scott was really clicking last week. Scott leads the league in passing and Alexander was on the receiving end of two touchdowns last week. Scott clearly trusts Alexander in the red zone and after not even playing in Week 1, Alexander stepped in and made 8 catches on 9 targets. I expect that output could continue or get better. Get Alexander at this value while you still can.
Pittsburgh Maulers D/ST
DraftKings price: $3,800
The Maulers are my go-to defense for streaming and daily fantasy lineups. They will come cheap at $3,800, which is second least, only to the Houston Gamblers. There is a method to my madness. Play the defense that is playing the Michigan Panthers. The Panthers have scored a league-low 18 points through two games and have shown about zero signs of life. Even if you are not completely sold on the Maulers' defense you should be sold on how bad the Panthers' offense has looked through two weeks. Abuse that while you can.
Check Back Often
Make sure you check SGPN regularly for updates to our 2022 USFL positional rankings and for all things USFL and fantasy.
RELATED CONTENT