It's almost here! The 2022 NFL draft is less than a week away. It's been anything but a quiet off-season. A flurry of trades that have shuffled the entire landscape of the NFL draft along with some splash free agent signings changing team needs. Now all eyes are on the heart of the Las Vegas Strip with Draft Experience and the Draft Theater located behind the High Roller and The LINQ, adjacent to Caesars Forum.
Round 1 kicks off Thursday April 28th and the draft concludes Saturday April 30th. Here are some props bets to give you a little skin in the game while you watch and follow along!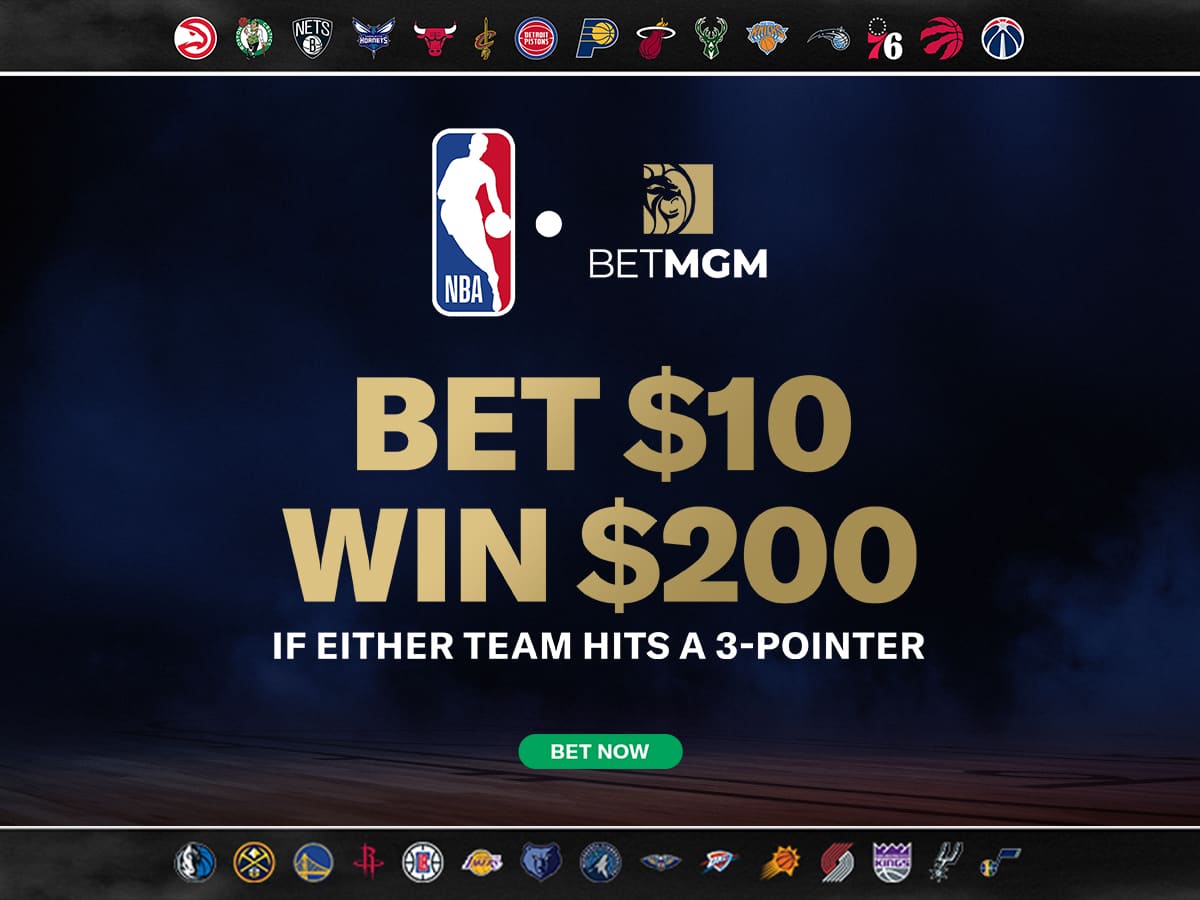 2022 NFL Draft: Prop Bets
Total WRs Drafted Round 1 Over 6.5 (-105)
While this draft lacks the top tier QB talent we saw last year, that is not the case at wide receiver. The 2022 class is one of the best we've seen in projections and early talent depth in a while. Along with some very wide receiver needy teams after trades like Tyreek Hill from Kansas City to Miami and Devante Adams being reunited with Derek Carr in Las Vegas leaving a huge gap for Aaron Rodgers in Green Bay. Rising costs to keep veteran wide receivers and the holdouts of younger ones like A.J Brown, Terry McLaurin and Deebo Samuel will have teams trying to grab solid younger and cheaper talent at the wide receiver position, snagging them in the first round also leads to that key extra year of rookie contract control from the clubs that makes it even more important to grab their guy round one.
Malik Willis Number 2 Draft Pick (+900)
Last year saw QB's go with the #1, 2, & 3 overall picks, this year not so much. This one is a longer shot because of that uncertainty. The Detroit Lions currently hold the #2 position and likely will take a DE according to most mock drafts. However, I don't think Jared Goff is the answer and I don't believe the Lions think that either. Is having the 2nd pick enough to entice them to snag Malik Willis here as the future of their franchise? There is also a strong possibility that pick is for sale. Does someone get scared Willis won't fall to them and trade up for that 2nd pick to ensure they get their man. There is enough hope for me to sprinkle some on this longshot pick.
https://twitter.com/AintDunneYet/status/1516054092832944128
Desmond Ridder Drafted Round One: YES (-125)
We've seen it before where a team sneaks into the end of the 1st round to get that extra year of control over their QB, this worked out well for Baltimore a few years ago when they traded back into the first and drafted Lamar Jackson with the 32nd pick overall in 2018. Even though this isn't the stellar QB year a team will be willing to take that chance, Desmond Ridder has been rising on the boards and I expect him to get plucked before the night is over Thursday.
Aidan Hutchinson #1 Overall Pick (-175)
While there isn't a no-doubt #1 overall pick this year, Hutchinson appears to be the consensus top dog. The former Michigan Wolverine star DE is described as a "can't miss" NFL prospect having the perfect mix of football character, skill and physical traits. The Jacksonville Jaguars are in a very offensively loaded AFC and need someone like the 6 foot 7 260lb DE who ran a 4.74 40-yard dash to chase down those QBs and give the Jaguars a fighting chance. Lock in Hutchinson at #1.
First Special Teams Player Drafted Matt Araiza (-125)
Matt Araiza the "Punt God" is a 21 year old punter from the San Diego State Aztecs. Prior to the 2021 season Araiza had only punted five times in college, but he proved in the 2021 season why he should be drafted in the NFL draft. Against Air Force, he had a punt of 81 yards, 75 of which traveled through the air. The Cincinnati Bengals proved last year how a kicking specialist can help carry you to a super bowl appearance drafting kicker Evan McPherson in the 5th round. Araiza seems like the no brainer best special teams player, and he'll do more then flip the field when you team fails to convert.
Kayvon Thibodeaux Draft Position Under 4.5 (-165)
Kayvon Thibodeaux could go as high as the #1 pick with the uncertainty around that pick still. But the Oregon Ducks DE is one of the elite players in this years draft. If he doesn't go first, he could easily go at number two to the Detroit lions. The Houston Texans are in that loaded AFC and could use a guy like Kayvon to slow down those potent offenses. At worst, the New York Jets are sitting at #4 and many experts don't expect him to last past them, and I don't either. The AFC east has the likes of Josh Allen and Mac Jones that the Jets need to slow down and with Tua having Tyreek Hill as a new target you don't want to give him any extra time. Robert Saleh will be salivating if Thibodeaux is still there at 4.
You cannot get away from Nakobe Dean pic.twitter.com/d43yyorEWn

— Laurie Fitzpatrick (@LaurieFitzptrck) April 21, 2022
Nakobe Dean Draft Position Under 30.5 (-110)
Fresh off a National Championship the former Georgia Bulldogs linebacker has been a top "dog" his entire football career. He was a top-15 overall recruit out of high school where he won the High School Butkas Award. Nakobe Dean made a quick transition at Georgia being named the Co-Defensive Newcomer of the Year as a freshman. As a sophomore he lead the team in tackles with 71 in just 10 games. Dean has proven he can make an impact on the next level each time he's had the chance. Some experts say the Jets may look at him as high as 10th, but the Eagles at 15 & 18 or the Patriots at 21 are all great landing spots for this star.
Garrett Wilson Top-10 (-200)
We already talked about wide receivers going fast and heavy. Garrett Wilson is the favorite to be the top wide receiver picked (+110) which is also a good bet. Top-10 gives you a little bit of a safety net. The Jets sit at 6 & 10 and need wide receiver help for the second year. Paired with quarterback Zach Wilson, the Wilson to Wilson connection could be real. The Giants sit at 5 & 7 and are rumored to be shopping last years first round WR Kadarius Toney. They could potentially be in the market. Atlanta at eight needs help with most of their wide receiver core gone for this upcoming season. Even if he isn't the top wide receiver selected, Wilson could easily go Top-10 cashing this 2022 NFL Draft Prop Bets pick.

Kansas City Chiefs Exact Position of First Player Drafted WR (+120)
Tyreek hill is gone. Travis Kelce is aging. Juju Smith joined the team but only on a one year deal. The class is loaded. Oh, and you have one of the best QBs in the league. The Chiefs hold #17 & #30. Even if they wait until 17 it's hard to see them not taking a wide receiver to bolster that offense. I wouldn't be surprised to see them package those two picks and move up to grab the guy they have their eyes on.
Mr. Irrelevant 2️⃣5️⃣9️⃣ pic.twitter.com/2YAzMxSmuC

— Tampa Bay Buccaneers (@Buccaneers) May 1, 2021
Mr. Irrelevant To be Defensive Player or Punter (-115)
This is a true coin toss, but we are going to keep things exciting until the very last pick of this years draft. Mr. Irrelevant is of course the final pick of the draft. It's a tradition dating back to the first Mr. Irrelevant in 1976 with former USC and Colts WR Paul Salata. This is a place where you want to grab a good character guy who can fill a need in your roster as he fights to land on the final 53-man roster. For that reason I'm going to go with a defensive player for this 2022 NFL Draft Prop Bets pick. As a team hopes he can be a guy to play hard, hit hard and bring their team that little something extra!
RELATED CONTENT