There is always a bit of a letdown for the UFC event directly following a pay-per-view, especially one as hot as last week's UFC 273. But this week's UFC Vegas 51 fight lineup – boy, it's something. While it might be weak, my winning UFC Vegas 51 DraftKings lineup is not.
RELATED
UFC Vegas 51 Betting Guide
UFC Vegas 51 DraftKings Roster
Pat Sabatini – $9,200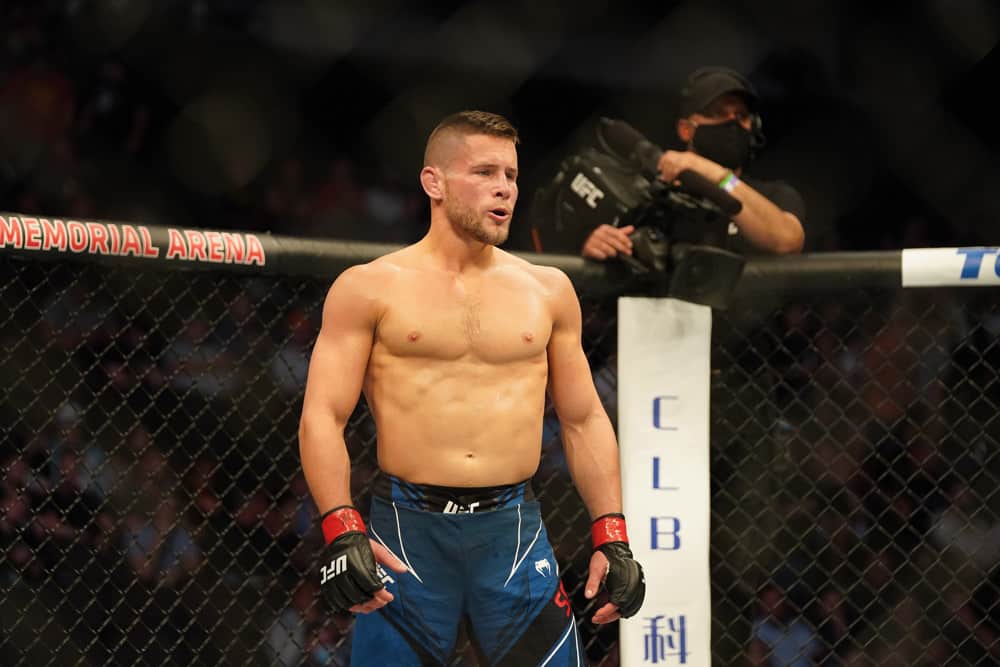 I kick things off with the surging Pat Sabatini, winner of five straight, the last three of those in the UFC. While he's stepping into this matchup with T.J. Laramie on short notice, he's the far superior fighter, especially in the grappling department. Plus, he's seen a nice uptick in his fantasy point output with each subsequent UFC fight: 83, 90, and 105.
Pannie Kianzad – $9,100
Pannie Kianzad's opponent on Saturday, Lina Lansberg, has been out of action for over two years, in which time she became a mommy. That's one reason to like Kianzad in this fight. Additionally, Pannie has looked really good during her recent UFC run, winning four of her last five.  Being nine years younger than Lansberg is an added bonus. Pannie is normally good for 70-80 fantasy points – I'll take it.
Vicente Luque – $8,500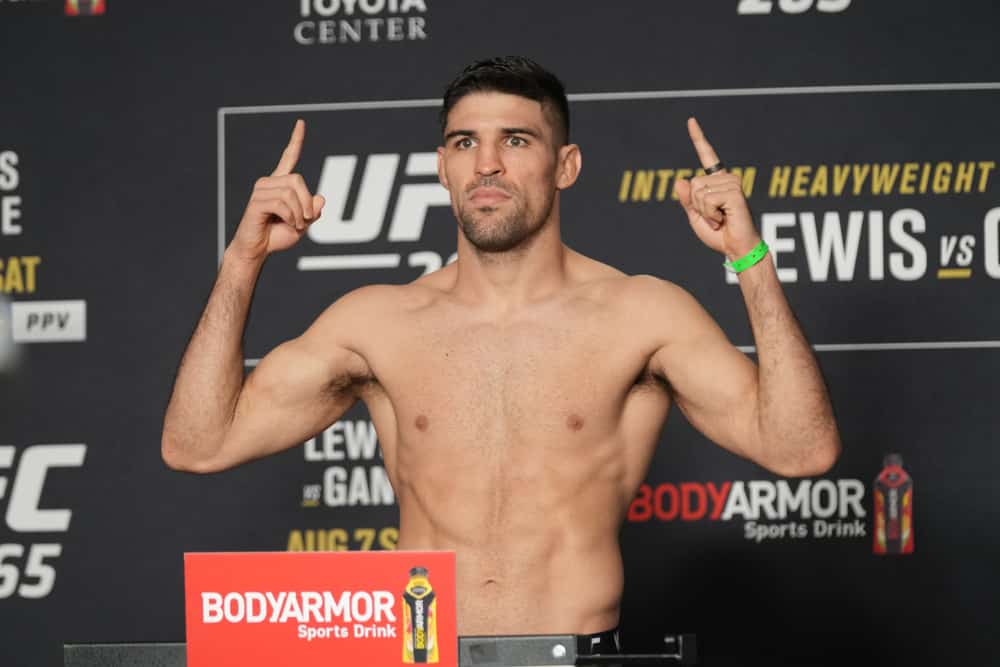 To the main event we go – look at the intensity in that man's eyes – we've got to add him to our roster! I really love the low price tag attached to Vicente Luque. First off, he's already knocked out Saturday's opponent, Belal Muhammad, before. And the man is a fantasy point monster, averaging 93.1 per fight, topping the century mark 11 times. That includes 104 the first time he fought Muhammad.

Rafa Garcia – $8,200
Rafa Garcia is up against a fellow grappler, Jesse Ronson, on Saturday. However, Ronson is coming back after almost two years on the shelf due to a failed drug test. So this is as much as a fade on Ronson than it is a ringing endorsement of Garcia. However, Garcia is coming off of a 93-point performance in his last fight, so he's a solid fighter and hopefully is in the midst of a hot streak.
William Knight – $7,600
Muscled up, free-swinging William Knight is made for the heavyweight division, so it makes sense that he's moving into that division this weekend. His opponent, Devin Clark, is not a finisher and not a heavyweight, either, until this weekend. So Knight can be as reckless as he likes and go for the finish here.
View this post on Instagram
Ange Loosa – $7,400
Taking a fighter making their UFC debut on short notice is a risky play, but I like the skills of Ange Loosa and I like the $7,400 price. He just fought and won two weeks ago, so hopefully he's still in fighting shape. And he comes from a very good fight team, so he should be well-prepared for Mounir Lazzez.
And make sure to check out Jeff's new Money MMA newsletter/site for more UFC Vegas 51 content!
Related Content