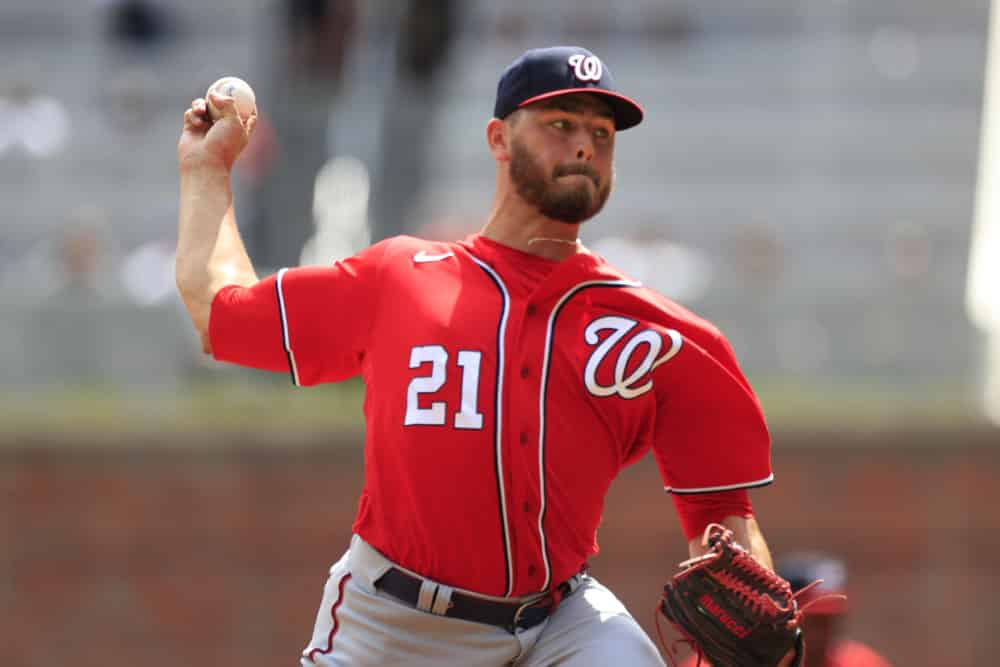 Ah, closers. The position that can make or break your fantasy baseball team. You can't live with 'em and you most certainly cannot live without them. Saves are an important stat in any league, but especially standard 5x5s and the like. Cornering the fantasy baseball closer market can lock up a weekly category. And we're here to help. Welcome to the Fantasy Baseball Closer Watch. In this running series, we'll be taking a look at some closer situations around the league. Looking to bet on baseball? Go here for the latest baseball odds.
Early in the season, many bullpens are still being decided. There were several teams  –– and are still a handful –– that did not name a closer before the season. However, as the season plays out we see the managers play their cards. You have to read between the lines and make the right move to grab the closer before he's gone.
Fantasy Baseball Closer Watch: Go Grab 'Em
These are guys that have shown to be a team's closer with at least a couple of save opportunities under their belt this season.
David Robertson (CHI – 2 Saves – 71% Rostered)
The Cubs' bullpen situation was murky heading into the season but those waters quickly cleared up. David Robertson got the save on Opening Day against the Brewers, pitched a scoreless inning a few days later against Milwaukee, and picked up another save in Pittsburgh on Tuesday.
Robertson has allowed one hit, one walk, and struck out two through three innings for the Cubs. He has a history of closing in Chicago, saving 71 games between 2015 and 2016 for the White Sox. After a few injury-riddled years, it looks like he has a closing job in Chicago again. Go grab him if he's still available in your league.
Daniel Bard (COL – 2 Saves – 46% Rostered)
Bard has taken the reigns on the closer role in Colorado. He struck out the side to get his first save against the Dodgers over the weekend but blew a save in Texas on Monday on a Willie Calhoun homer. That was the only hit he allowed, though, and struck out one while picking up the underserved win as Colorado took the lead in the top of the 10th.
That blown save didn't stop the Rockies from going back to him the next day. He hit the first batter and gave up a one-out hit, but got the job done for the save.
The Rockies aren't expected to win a ton of games, but it's nice to know that Bard has a relatively firm grasp of the ninth inning in Colorado.
Tanner Rainey (WSH – 2 Saves – 13% Rostered)
As with Bard, it appears that Rainey is the Nationals' top choice for the ninth inning. Washington has had two save situations so far this season and Rainey got the ball both times.
On Sunday, Rainey allowed a leadoff hit before getting three straight outs to secure the 4-2 win against the Mets. On Wednesday, Rainey struck out Matt Olson, allowed a one-out single to Austin Riley, but got Marcell Ozuna to ground into a double play to end the game for the 3-1 victory.
The Nationals are going to be in the bottom of the NL East, but they'll still get some wins and save chances. Rainey is only rostered in 13% of leagues and I see that number going up soon. Get in on him while you can.
---

Fantasy Baseball Closer Watch: Speculative Adds
This tier is more of a "wait and see" approach for shallow leagues and perhaps a "go grab 'em" type for deeper leagues. This week, we're looking at two southpaws that have each vultured a save so far this season.
Jake Diekman (BOS – 1 Save – 29% Rostered)
Diekman would be more of a speculative add as the Red Sox also have Matt Barnes in their committee, with Barnes likely getting most chances if (or when) he's healthy. However, Barnes is dealing with back tightness that could impact his effectiveness and ability to stay off the IL. In that case, Diekman could be Boston's guy.
Diekman struck out the side for his first save of the season, and boy was it a tough three outs. Aaron Judge, Giancarlo Stanton, and Joey Gallo all went down swinging against the left-handed Diekman in a one-run game on Sunday Night Baseball at Yankee Stadium.
On Wednesday in Detroit, Diekman handled the first two outs (both strikeouts) in the eighth inning while Hansel Robles got the final four outs for his first save of the season. This is going to be a situation to monitor in Boston, but I like Diekman given his strikeout ability and confidence shown against the Yankees.
Brad Hand (PHI – 1 Save – 23% Rostered)
Brad is a Handcuff for Corey Knebel in Philadelphia. Knebel got the Phillies' first save of the season over the weekend, allowing one walk and one hit, but getting a double play and a strikeout to end the 4-2 victory. However, he was out with an illness and temporarily placed on the COVID-IL. Hand swooped in earlier this week with a 1-2-3 ninth inning with two strikeouts for the save against the Mets.
Hand could see more save opportunities if the opposition has lefthanded batters due up or if Knebel is dealing with an illness/injury.
---
RELATED CONTENT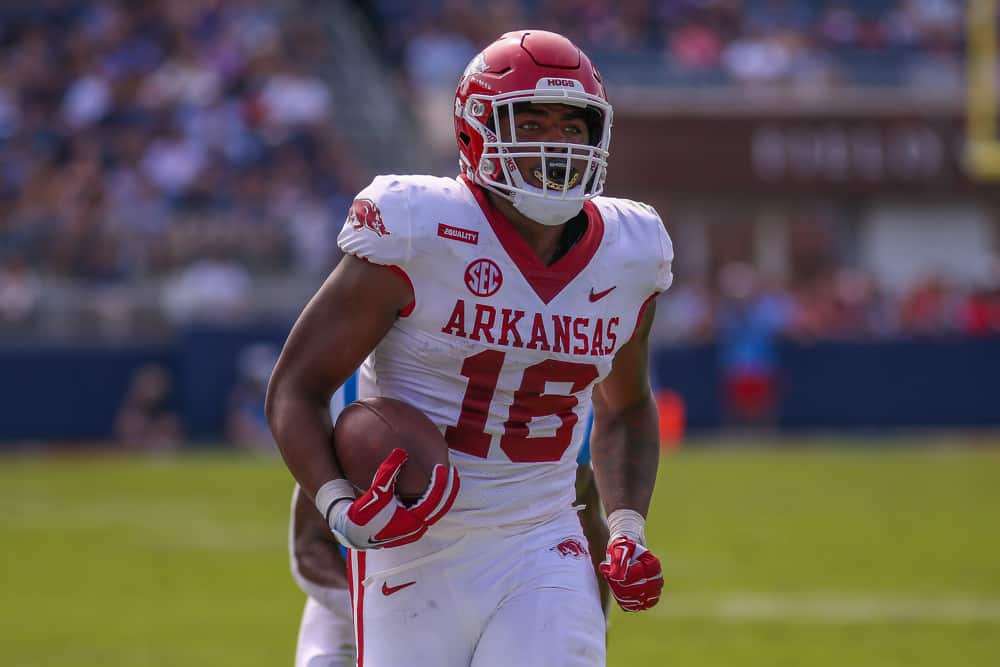 Follow Ryan Gilbert on Twitter (@RGilbertSOP)