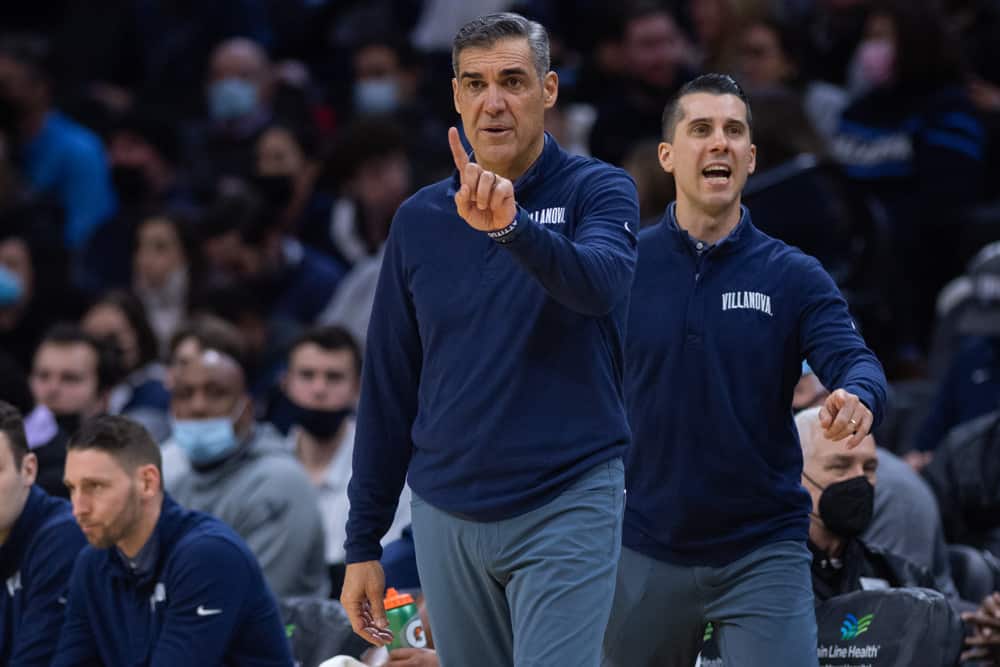 It's here! The 2022 NCAA Men's Hoops Final Four weekend in New Orleans has arrived and host T.J. Rives is ready to preview the Villanova-Kansas and Duke-North Carolina matchups with analysis and of course, underdog prediction conversation on the final edition of "Three Dog Thursday." for the Spring and the end of the college season.
First, T.J. brings back, once more, Sr. Handicapper of Vegas Insider and MajorWager.com, Brian Edwards. The guys discuss how the four teams, Nova, Kansas, Duke and UNC advanced to the "Big Easy" to play for it all. And, then Brian gives his thoughts on the chances of the Wildcats and Tarheels to cover as the underdogs on Saturday night? Also, what about the sub-plot/legacy on the line for "Coach K" Mike Kzryzewski as he's set to end his Hall of Fame career with either a title or a crushing final loss at the end of his 42 season? Brian gives his thoughts.
Then, some Villanova point of view with alum/communications guru/podcaster, Jonathan Grella of Malarkey Media is aboard. Jonathan gives his take on the significance of one of Nova's top scorer's Justin Moore suffering a devastating Achilles injury at the end of their win last Saturday against Houston. Plus, why he believes Wildcats national title winning coach (twice) Jay Wright will overcome that and even as a decided underdog, out-duel Kansas coach Bill Self Saturday night. And, Jonathan talks about the chance at a serious place in history for the latest group of Villanova players going for another big trophy.
T.J. gives his final thoughts, before the show goes into hibernation for four months, on the battles in the Crescent City of New Orleans Saturday night, and whether the "Hollywood ending" is set for Coach K and "the Dookies" or not? And, will Kansas or 'Nova be there to meet them or not?
Hear it all on the only show devoted weekly to looking at and predicting Underdogs, it's "3 Dog Thursday" and make sure to follow/subscribe on Apple Podcasts, Spotify, Google, etc.!!
Download the SGPN APP today https://sgpn.app and leave us a rating & review.
Support for this episode – WynnBet | PropSwap.com code "SGP" | StableDuel.com