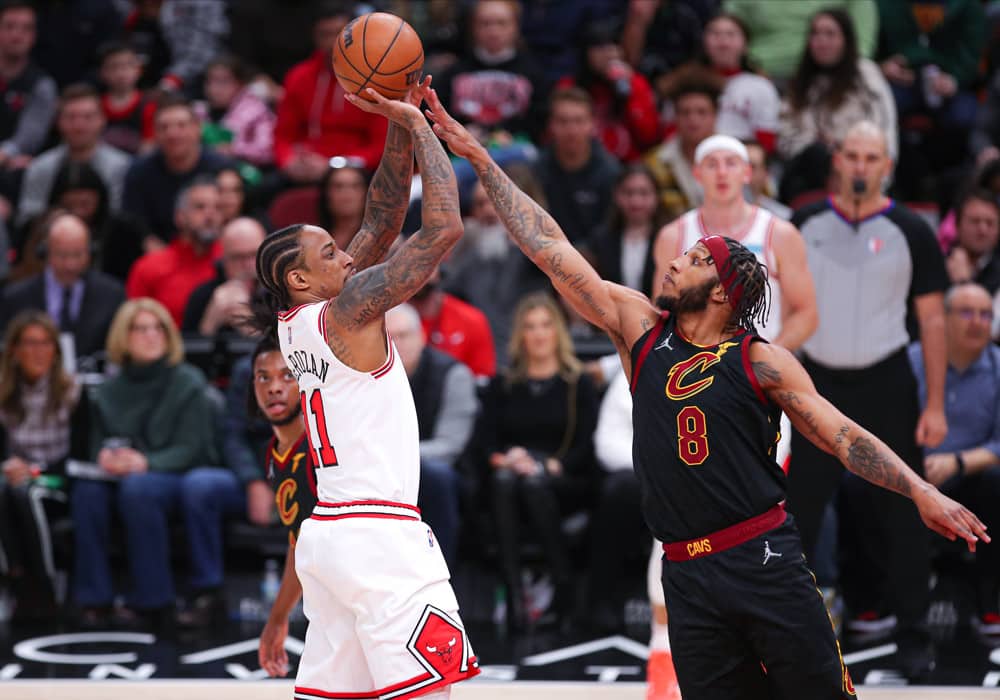 Fantasy Basketball: Fantasy MVPs
We're nearly at the finish line of the fantasy basketball season. With championship week on the horizon, let's take some time to review league-winning players. You can consider these players Fantasy MVPs of this season. Whether we drafted someone at value or grabbed them off the waiver wire, it's time to celebrate the players that have helped pave the way for our deep runs and are likely on league-winning rosters.
PF/C Joel Embiid – 64.78 Fantasy PPG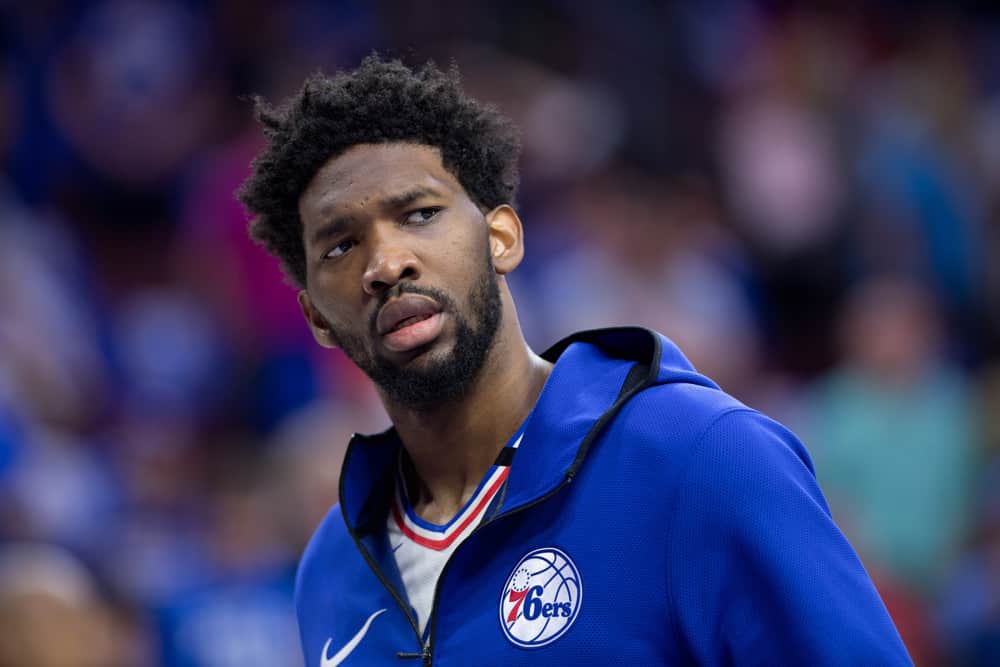 Joel Embiid rose to another level of production this season. Early on, we attributed the spike to the absence of Ben Simmons, and it makes me wonder why more people didn't draft Embiid in the top five of their fantasy basketball drafts. He was a top-five player in total production last season, and he came back this year without any sign that Simmons would play for the 76ers. I selected Embiid with the ninth pick in my fantasy draft, and in my opinion, that was a steal, at least by five selections.
Stephen Curry coming back this year helped push Embiid down the board, but players like James Harden, Kevin Durant, Damian Lillard, and Trae Young were still prioritized over Embiid. Only James Harden had better production than Embiid last year, but it was just 0.56 higher in fantasy ppg. Embiid will bring home the hardware in fantasy this year and instantly install himself as a top-three pick in next season's drafts.
I can understand drafting Giannis Antetokounmpo, Nikola Jokic, or even Luka Doncic over Embiid, but he shouldn't go much farther than that from now on. It's more valuable to own elite big men than to own elite guards. There will always be elite guards to draft in rounds three through five; guard talent runs deep in the Association. Getting a big man that can drop 30, 10, & 5 will be quite difficult beyond the first two rounds. Embiid is averaging 29.9 points, 11.4 rebounds, and 4.4 assists this season; he still needs to be atop the MVP conversation, even if it is just fantasy.
We are witnessing history

Appreciate Joel Embiid. pic.twitter.com/OIma8A80gK

— (@SirEMBIID) March 19, 2022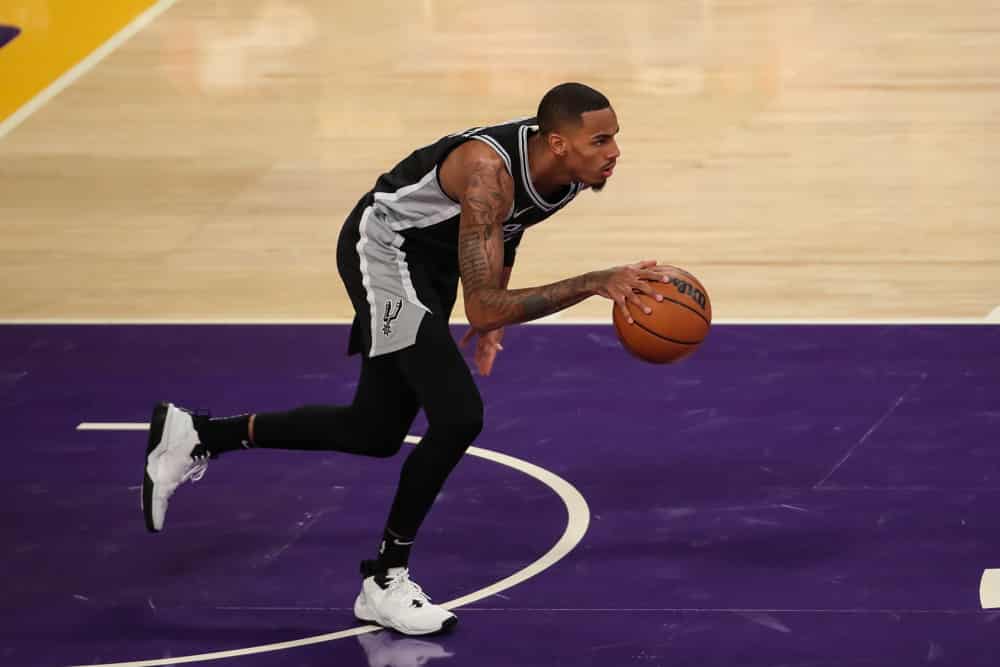 I'm not sure I've ever heard someone say anything bad about Dejounte Murray; he's just a pleasure to watch play basketball. His ability to attack the lane opens up everything for his game; whether he attacks the rim or looks to make a highlight assist, he finishes! He also has a silky jumper and loads up on defensive production. As a result, he's vaulted himself into round one fantasy considerations for next season.
I selected Dejounte Murray in round four of my fantasy draft, and in another league where I'm enrolled, he went in the fifth. He wasn't a priority for fantasy basketball owners this season; he was just barely considered a top fifty player to start the year; now, he's in the top ten conversations.
Murray has considerable increases to his averages from last year. He's increased his scoring by five points per game, from 15.7 to 20.9. His assists have risen from 5.4 to 9.4 per game. In addition, Murray has steadily grown his rebounding numbers; two years ago, he was at 5.8 per game, last season at 7.1, and now this season, 8.4. His fantasy average was 37 ppg last season; he's up 16 fantasy ppg this year.
He's live for a triple-double any night he takes the floor; I imagine it will be more common if the Spurs can land a big shooter in the offseason. While the Spurs have been bad, it's been a fantastic year for Murray; enjoy his spoils!
mid-range expert @DejounteMurray pic.twitter.com/ENBoTmXz08

— San Antonio Spurs (@spurs) March 12, 2022
SF/PF – Miles Bridges – 41.40 Fantasy PPG
This season, Miles Bridges sits at #38 for the most fantasy basketball production in point-based scoring. He averages 41.40 fantasy ppg, which is roughly 14 points higher than last season's production. He's another player drafted with significant value this year. I selected him with the final pick of the 8th round and saw him selected in the 9th of another league. That put him around the top 100; he's over-played that value.
You could suggest the increase is due to his workload. His minutes per game have risen seven MP since last year; he's playing 36 minutes a night. However, I think this guy is just scratching the surface. Since last year he's scoring eight more points per game and grabbing an extra rebound and assist per game.
He's another unique talent! He can handle the ball, attack the lane (Dunks!), pull up from distance, play defense, and rebound. I think he's a perfect fit for this Hornets team; they like to play fast and score easy points in transition. Bridges is a guy that can do it all; he simply collects stats. He's just what you want out of a fantasy player, whether the scoring is points-based or category alike. I own him on a team that highlighted injuries to Chris Paul and Paul George, he won't win me a championship, but I bet he does for you!
bringing this to @twitter because @MilesBridges is out of his mind pic.twitter.com/BjiMFmEmyz

— dan (@troublshooting) March 16, 2022
I believe Darius Garland was selected with appropriate value this year. He went in rounds six and seven in my perspective leagues. Sadly, I could not get any shares of his production this season. It's a shame, too, because he's become more valuable as the season goes on, or should I say as Cleveland steadily increased its injury totals.
The Cavaliers lost Ricky Rubio, Collin Sexton, and Jarrett Allen to injuries this season. These were big blows for the team, but Garland has continued to answer the call in their absence. The team tried to reload when Rubio went down and made a move for Rajon Rondo, but he's had availability issues with his physical ailments. Garland averages 41.03 fantasy ppg this season, but over the last month, he's up to 53.78.
The recent surge in production ranks Garland #17 of total fantasy output in the last month. As a result, he's a red hot asset to leverage in fantasy basketball. Whether you're looking at fantasy leagues, DFS, or player props, he's super-profitable.
DARIUS GARLAND…What a shot.

— Hoop Central (@TheHoopCentral) March 15, 2022

SF/PF – DeMar DeRozan – 50.38 Fantasy PPG
How could DeMar DeRozan not be on this list?! The man who's heard MVP chants echo through the United Center since October! It's been a remarkable season for DeRozan and his fantasy owners alike. This season has been one of his best to date, and I know he will seal the deal in your league! He's been the pulse for the Bulls; there hasn't been a moment too big for him this season. Whether it's comebacks or buzzer-beaters, DeRozan has always kept Chicago competitive when on the floor.
DeRozan has done well playing the power forward position for the Bulls. As a fan, I would have liked to see the team make a move for a PF at the deadline, so the Bulls could push DeRozan down the lineup and give the team more length and size. However, the Bulls not making a move is fantastic for our fantasy basketball teams, one less mouth to feed.
DeRozan is feasting on the back of 27.9 points, 5.4 rebounds, and 5.2 assists per game this season. He's flirted with numbers like this in the past; it's never been at this level of consistency. DeRozan landed on my roster in the 5th round, and I watched him go in the 6th round in another league. This year he's a top 15 player in total production in point-based scoring, another spotlight of a star who immensely overplayed their value!
DEMAR DEROZAN

CLUTCH ONCE MORE pic.twitter.com/6CJ2scs7U4

— Bleacher Report (@BleacherReport) February 25, 2022
Related Content