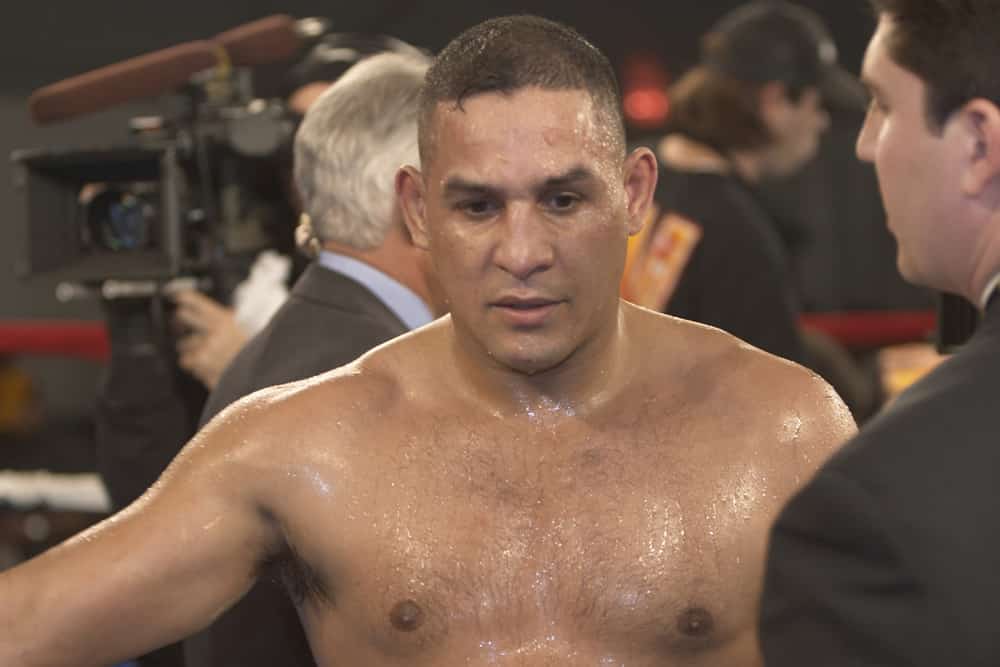 The mysterious and unsolved decade old murder of boxing legend Hector "Macho" Camacho has developments. And, we are ready to update that and talk fights this Friday and Saturday nights on the latest "Big Fight Weekend" podcast.
Host T.J. Rives returns and welcomes documentary filmmaker Eric Drath who produced and directed the documentary "Macho…the story of Hector Camacho" that debuted in late 2020. T.J. and Eric go over the developments from this week in Camacho's home island of Puerto Rico, as five suspects have been arrested and charged with the Hall of Fmae boxer Camacho being shot to death in a car outside a night club in 2012. Drath has great insight on the case and more on the whole Camacho story.
Then, T.J. welcomes Gio Marquez, the 21 year old son of former two division world champ Raul Marquez, as Gio makes his pro boxing debut on Showtime Friday night. The younger Marquez is a national "Golden Gloves" champion last year and has now turned professional. His dad, who's a commentator for Showtime Boxing will be in Gio's corner in this bout.
T.J. has more on that card and also the Matchroom Boxing Satuday night show in Nottingham, England. That's where Engand's Leigh Wood battles unbeaten Irishman Michael Conlan in a 12 round Featherweight bout for their main event.
Get all the info and preview and some fight picks, too, on the "Big Fight Weekend Podcast" and make sure to follow/subscribe on Apple Podcasts, Spotify, Google, etc.!
Download the SGPN APP today https://sgpn.app and leave us a rating & review.
Support for this episode – WynnBet | IPVanish.com code "SGP" | PropSwap.com code "SGP" | StableDuel.com