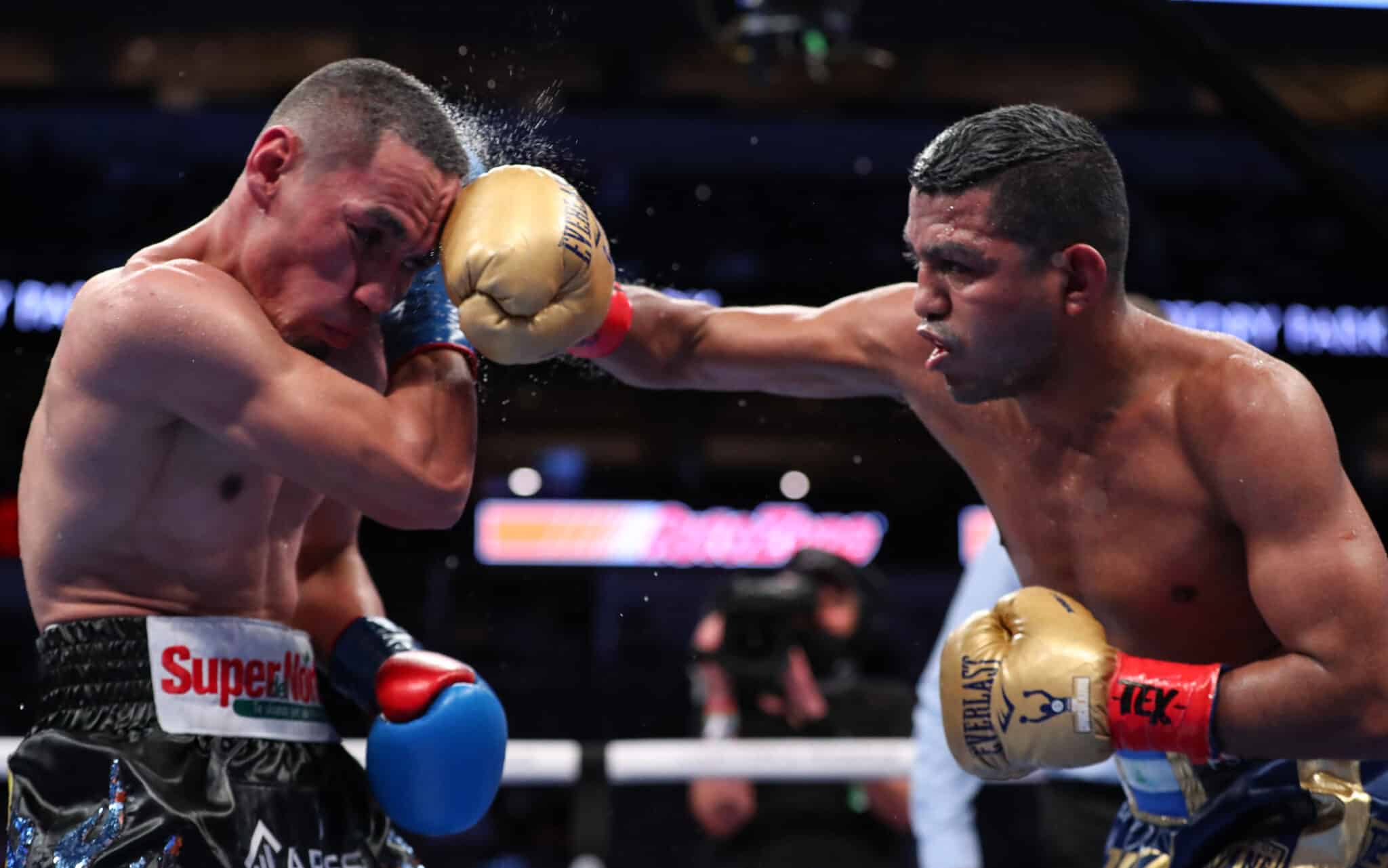 We're looking forward to an exciting weekend of fights in the smaller weight classes, including Roman "Chocolatito" Gonzalez taking on "El Rey" Julio Cesar Martinez in the Matchroom Boxing main event. And, host T.J. Rives is ready to discuss that bout, the news of the week and more with his guests on the "Big Fight Weekend" podcast.
T.J. welcomes Todd Grisham of the DAZN play by play call of Chocolatito-Martinez for Saturday night. Todd gives insight and perspective on what on paper looks like an action packed bout. The guys also discuss future Hall of Famer Canelo Alvarez readying to fight Russian Dimitry Bivol in early April..
Then, T.J. brings back Gayle Falkenthal of CommDigiNews.com and NYFights.com to also go over Saturday night's card in her hometown of San Diego. And, she gives a prediction on what she thinks will happen with that battle between these two small warriors?
Having previously worked with Bivol, Gayle has insight on him and his situation as a Russian with the country's invasion of Ukraine. She and T.J. also go over the odds and picks on the fights this weekend.
It's all part of the "Big Fight Weekend Podcast" and make sure to follow/subscribe on Apple Podcasts, Spotify, Google, etc.!
Download the SGPN APP today https://sgpn.app and leave us a rating & review.
Support for this episode – WynnBet | PropSwap.com code "SGP" | StableDuel.com