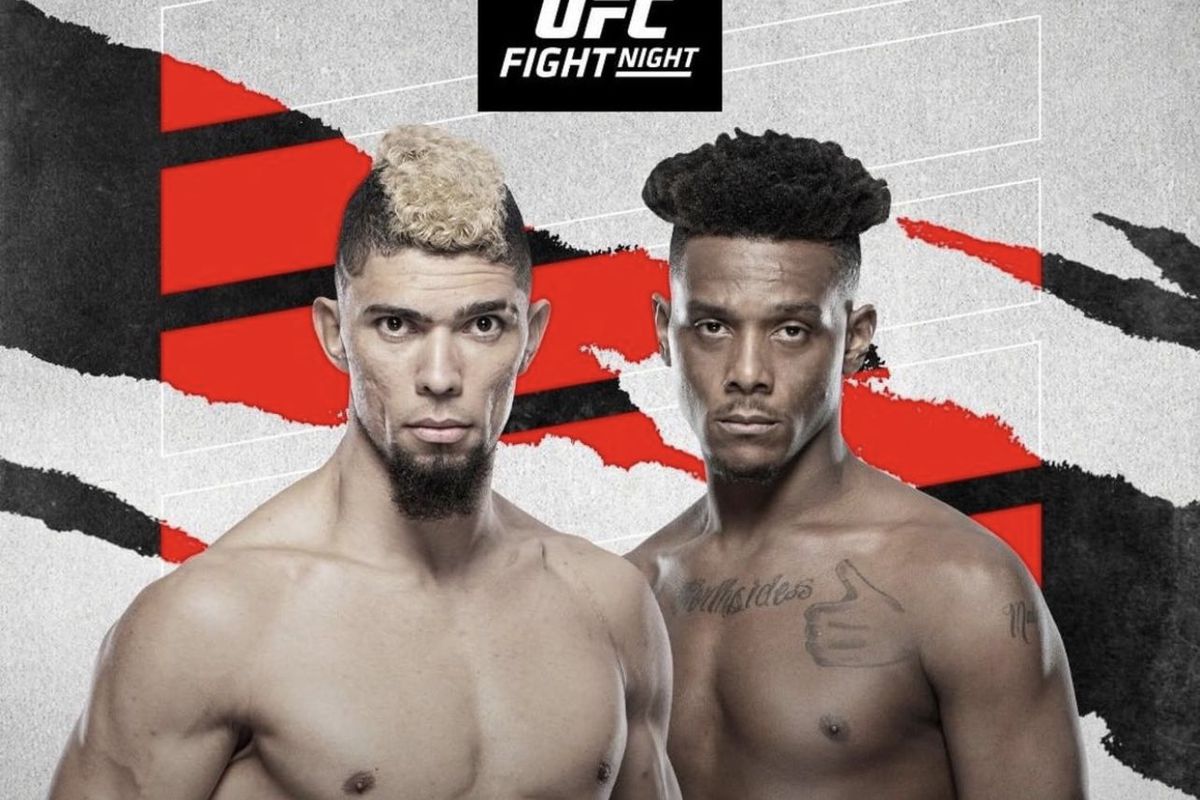 My UFC 271 DraftKings lineup didn't exactly pan out as planned, but I've dusted myself off and I'm back on the horse with a winning UFC Vegas 48 DraftKings roster. While the fight card is lacking fire, my roster still brings the heat. And hopefully some dollars our way.
RELATED
UFC Vegas 48 Betting Guide
UFC Vegas 48 DraftKings Roster
Kyle Daukaus – $8,800
We'll kick things off in the co-main event, a 195-pound catchweight fight between Kyle Daukaus and Jamie Pickett. Pickett just fought on January 15th, so he'll be stepping into this fight on short notice. Plus he is nowhere near the grappler that Daukaus is. There's a good chance the first time Daukaus gets Pickett down to the mat he finishes the fight with a submission.
Jessica-Rose Clark – $8,600
Next, I'll pick up fan-favorite 'Jessy Jess' Jessica-Rose Clark. The Aussie has looked pretty strong and sharp since moving back up to the bantamweight division, having won two straight since dropping her 135-pound return fight. 105 and 90 fantasy point nights in her last two outings speaks to that point. She should have a clear striking advantage over this week's opponent, Stephanie Egger, so let's pencil her in for her third-straight win.
David Onama – $8,400
You don't normally see this much hype – or this high of a price – for a fighter with an 0-1 UFC record. But this shows just how impressive David Onama looked in his debut fight – a short notice loss up a weight class to Mason Jones. With a full training camp under his belt – and a move back down to his natural featherweight weight class – is expected to pay dividends against veteran Gabriel Benitez.

Joaquin Buckley – $8,300
Sparks should fly when middleweights Joaquin Buckley and Abdul Razak Alhassan meet up in Saturday's main card opener. Both men are built like tanks and hit like them as well, with 21 combined knockouts between them. I haven't liked what Alhassan has looked like as of late, and Buckley has topped 80 fantasy points in three of his last four fights, so I'm riding with 'New Mansa'.
Diana Belbita – $8,200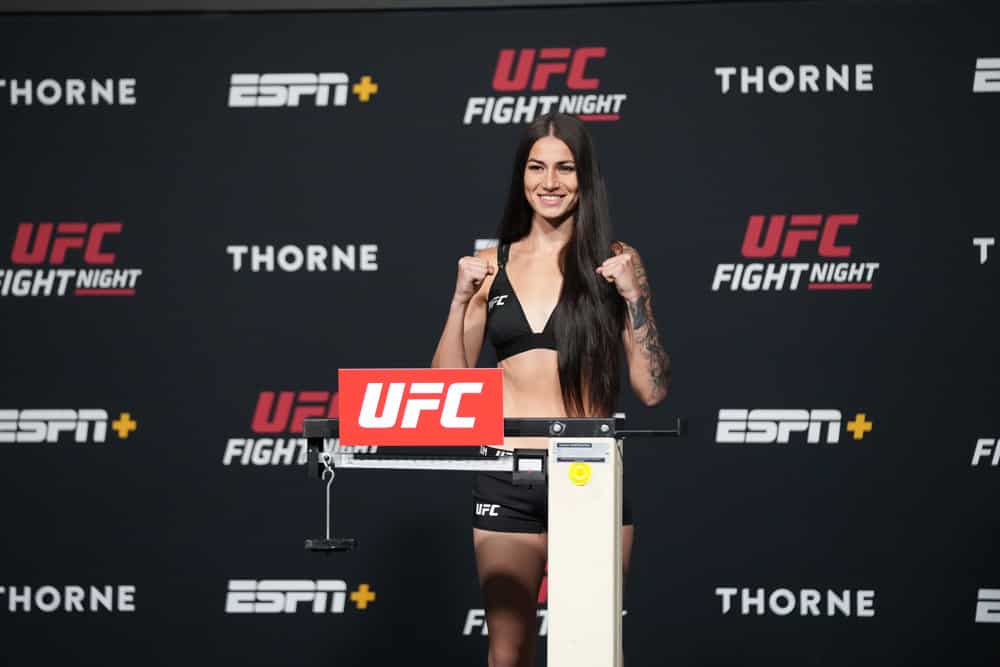 I think 'The Warrior Princess' Diana Belbita is being seriously undervalued heading into her women's strawweight fight against Gloria de Paula, so I'll gladly snatch her up for $8,200. A champion in three different striking disciplines, Belbita should piece de Paula up on the feet, and hopefully score another 89 points (or more) as she did in her last fight.
Jim Miller – $7,700
Finally, I'm riding with the ultimate UFC veteran – Jim Miller, owner of all longevity records the promotion has on offer. Miller is facing an octagon newcomer on Saturday, Nikolas Motta, who has been on the sidelines for over a year. Coming off a 103-point performance in his last fight, I'm counting on the old dog teaching the new one some more tricks this Saturday.
Listen to this:
UFC Vegas 48 Betting Guide (Gumby's Levels) | MMA Gambling Podcast (Ep.117)
Related Content