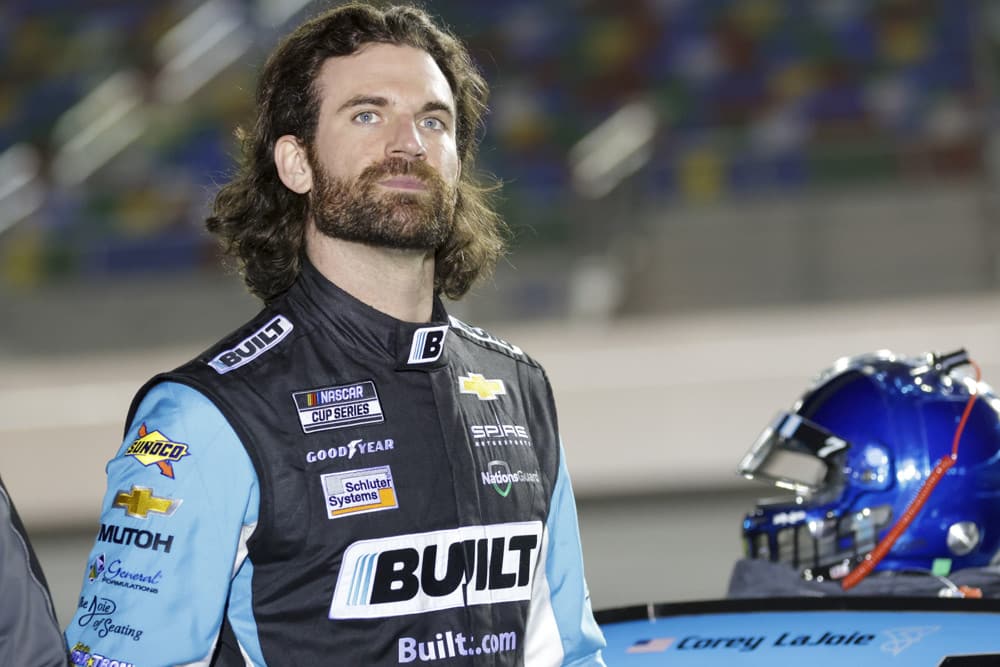 It's finally time! The "Busch Clash" at the LA Coliseum is over and it's time for the first points-paying event of the 2022 season, The Daytona 500, the Super Bowl of NASCAR racing.  Known as "The Great American Race."
This is one every driver strives to win. This race can (and will) define your career. From guys making their second career start in Trevor Bayne, 7-time champion Dale Earnhart Sr in his twentieth try, to Michael Waltrip's 462nd start in NASCAR and finally getting that first victory. Last year we saw Michael Mcdowell snag his first career victory in his 358th NASCAR start. Anyone can win this race and that's what makes it so exciting!

2022 Daytona 500 Betting Preview and Picks
When: Sunday, February 20th, 2:30 P.M EST
How To Watch: Fox
Betting Preview:
Daytona can and will be chaotic! So it's extra important to manage your bankroll at a track like this. You can have some fun bets and a good time but don't blow it all on this race, we have 35 to go! Denny Hamlin shows up as the odds on favorite (+850 on DraftKings) and for good reason. He is the current king of Daytona winning the 500 three times most recently back to back in 2019 and 2020. Most popular driver Chase Elliott checks in next (+1000) followed by Daytona 500 pole sitter and reigning series champion Kyle Larson (+1100).
Value Pick To Win:
Justin Haley (+4000) on Barstool Sportsbook:
Haley has been dominant on Superspeedway tracks; Daytona and Talladega in the Xfinity series racing for Kaulig Racing, the same team he drives for in the cup series. Haley has 4 career wins in the lower series, all on Superspeedways. In 3 cup starts at Daytona he's scored a win in a rain shorted fluke race, a 13th place, and a 6th place in the fall. He's shown the ability to keep his nose clean and be there at the end. In the Xfinity Series, he's shown the ability to close out with a win. Solid value here to win the race and one of the fun Daytona 500 Bets of the day.
Cody's Favorite Bet:
Corey Lajoie Over Daniel Suarez (-104) Barstool Sportsbook
While I won't break the bank on any bets this weekend this one is my favorite. I am high on Lajoie this week, give the NASCAR Gambling Podcast (link above) a listen for more bets around Lajoie. In the last seven Daytona races in a row, Lajoie has finished better than Suarez, Lajoie has finished top 20 in 5 of the last 6 Daytona races, while Suarez has only cracked the top 20 once in the last seven races. If Lajoie can keep his nose clean and be there at the end I love him to finish ahead of Suarez.
Team Of Race Winner:
Team Penske (+500) Barstool Sportsbook
This addition to the Daytona 500 Bets is fun because it gives you options. If one of your drivers gets caught up in "the big one" wreck you still have hope. Team Penske features Joey Logano, Ryan Blaney, and rookie driver Austin Cindric. Any of these three could easily win this race. Logano, the 2015 Daytona 500 Champ was two corners away from possibly winning it again last year before getting in a wreck with his then-teammate Brad Keselowski. He has four top 6 finishes in his last four Daytona 500 Starts. Blaney won the fall race here in 2021 and has three top 6 finishes in his last four races here. Austin Cindric won here in the NASCAR Xfinity Series last February. At least one, if not all three should be in the mix at the end, and that's all it takes!
RELATED CONTENT