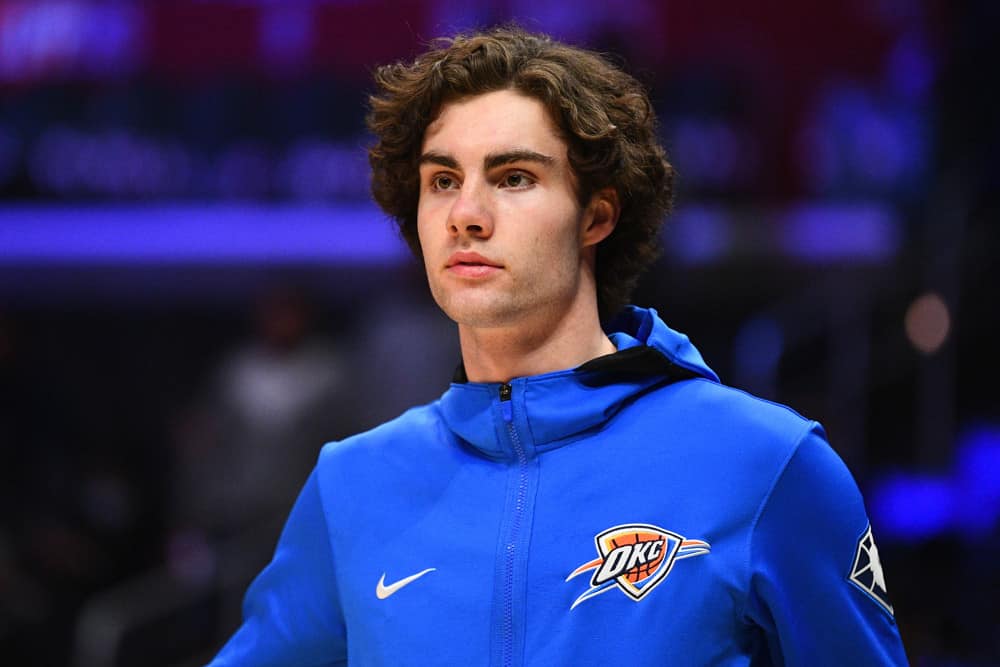 It's time for another Thursday slate of games and another NBA DFS lineup for them. This week, we have some of the hottest teams in the NBA in action. Memphis looks to keep things rolling and Golden State looks to hang on to their top spot in the West. Some of the diamonds, though, are in the rough. So check out who we think is going to get you some green this Thursday.
(NOTE: This NBA DFS lineup was made ahead of time. Always check for the latest injuries and inactives prior to lineups locking. )

NBA DFS Picks for Thursday – Jan 13th
PG – Ja Morant ($9,200) – MEM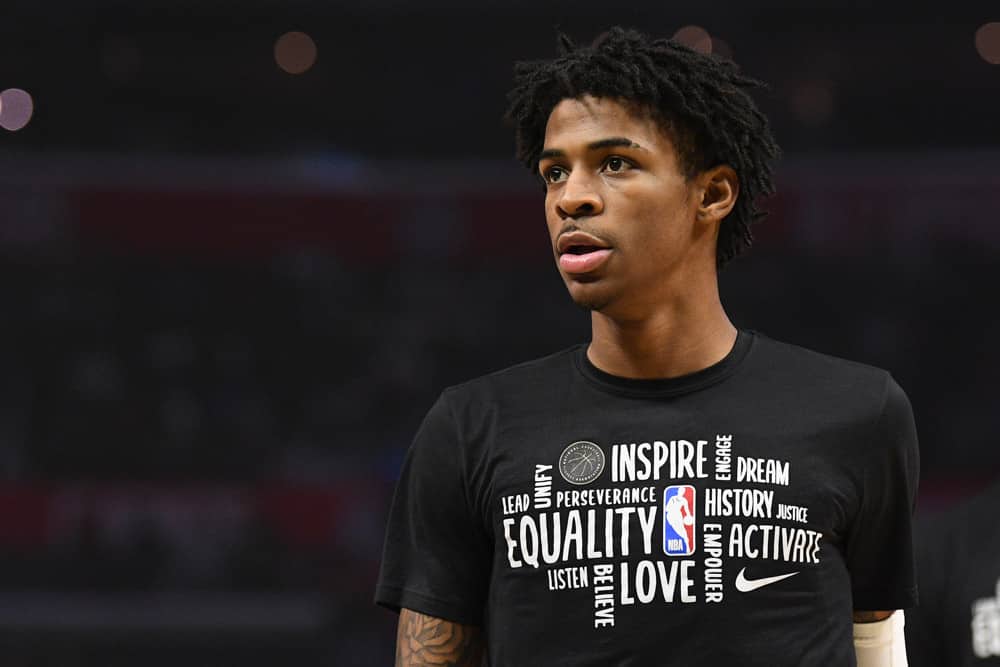 During this remarkable run by the Grizzlies, Ja has been the catalyst. He's had at least five rebounds and at least six assists in every game during this calendar year. This keeps the floor high on the young star, which makes him a safe big-ticket item for your NBA DFS lineup.
On January 9th, Anthony Edwards put up 39.8 fantasy points. That was the only time he came up short of 40 in the last week and a half. Some of the value is coming from his increase in scoring, but his hands are also improving on defense with more steals coming his way.
I'm sitting here wondering why Giddey isn't more expensive in NBA DFS classic contests. He has gone for over 40 fantasy points in three of his last five games – one of which he went for over 60. He flirts with a triple-double seemingly every night, which means when he's scoring, he has big game potential. The Nets currently rank 24th in defense against small forwards, so this may be one of those big games.
There are a lot of people hurt and out of the frontcourt for the Blazers (or the backcourt for that matter). Larry Nance Jr, Cody Zeller, and Norman Powell are all not expected to play. Someone is going to have to log extra minutes and Covington is my pick for that. In the past few games his scoring numbers have also increased and with the devastating loss of Damian Lillard, they'll need someone to pick up points.
In the past three games, Jackson has blocked 14 shots. That's an absurd number. He's also pulled down 31 rebounds and is scoring way above his season average. The best part of this wild run is that his NBA DFS salary hasn't quite caught up to what he's doing at the moment.
Brooklyn is playing at home, which of course means that there will be no Kyrie Irving. This means that Mills will draw the start yet again. In the last game that he started, he played 39 minutes and put up 30.5 fantasy points. He dishes, he shoots more – he's just an overall stud… when Irving is out. Well, he's out for this one and I love the NBA DFS salary attached to Mills.
Allen is kind of a weird NBA DFS play for today because he is just coming off the health and safety protocols. He hasn't played since the 3rd, but Jrue Holiday and George Hill won't be playing. So while Allen would ideally be eased back in, the Bucks might not have a choice. He had some big games earlier this year, so if you need a bargain bin pick that may also blow up for a big spot – he may be your guy.
NAW hasn't quite been what people expected out of him this year. However, what he is doing that we like is that he's making three-pointers in every game. Just hitting two in a game and maybe adding a few dimes should get him up to the total to make it worth this salary. If he goes for three or four deep balls, he'll be an asset to your lineup.

Make sure to check out all the great NBA coverage we have to offer and be sure to listen to the NBA Gambling Podcast, which airs twice a week. This week the guys are breaking down all the best plays for the coming days.  
Related Content