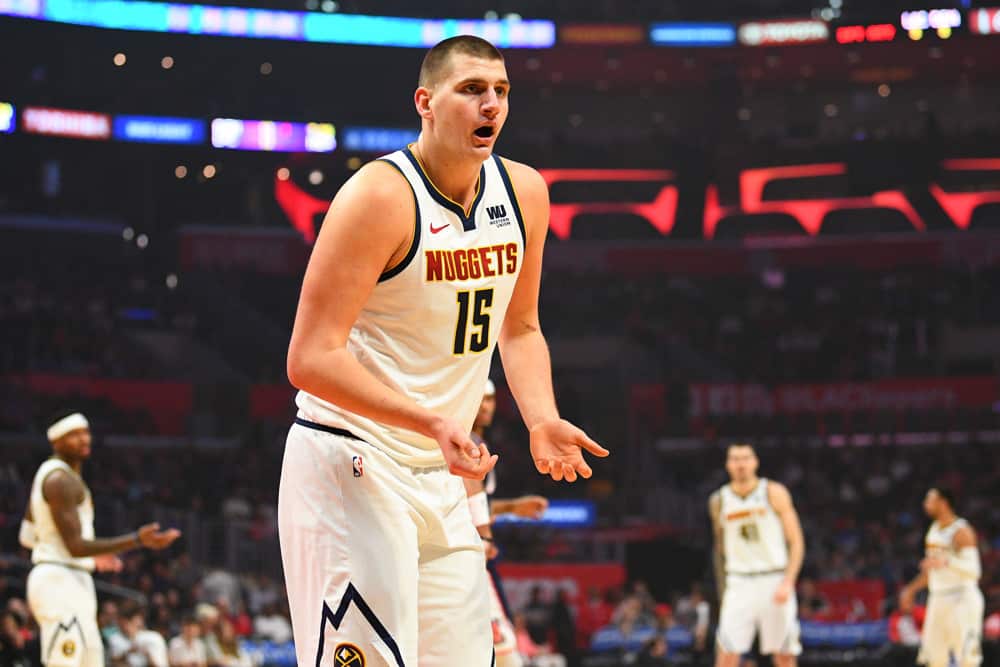 The NBA is back with its usual primetime slate of gourmet games for us on Thursday. Although the plates are usually a little on the small side, there is plenty to feast on. This week, we have just three games tipping off on Thursday night, so making an NBA DFS lineup can be tricky. Luckily, you have us to help you get in the green this weekend.
(NOTE: This NBA DFS lineup was made ahead of time. Always check for the latest injuries and inactives prior to lineups locking. )

NBA DFS Picks for Thursday – Dec 9th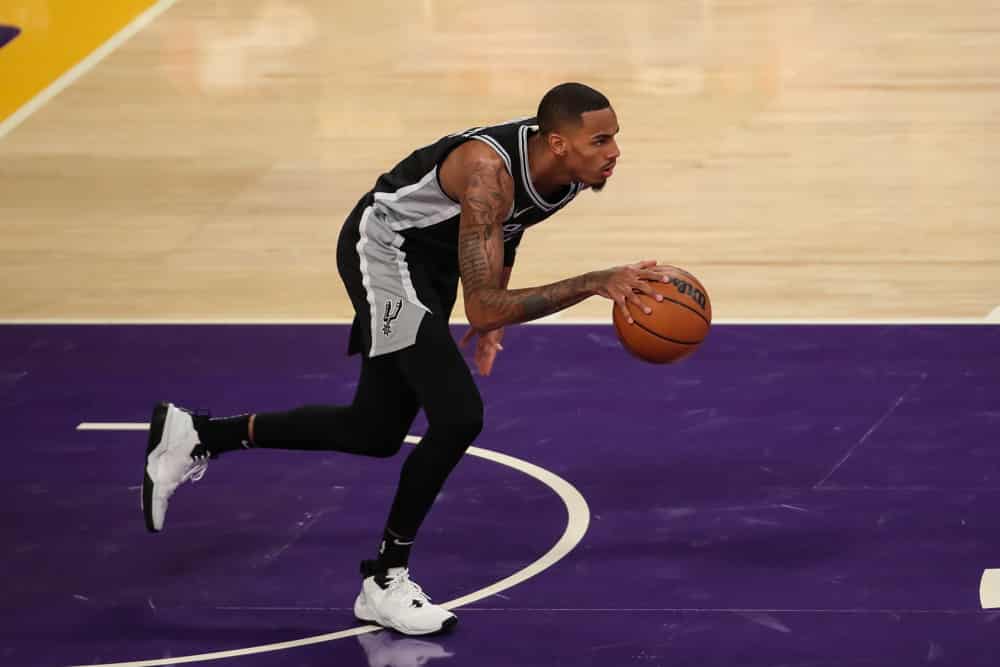 Murray had a rare off-night on Tuesday going for only 15-7-7. That posted a respectable, but low for him, fantasy total of 37.3. It was the first time he had failed to score at least 47 fantasy points in a game in over a month. I'm betting on that not happening again – especially against Denver who gives up the third-most points per game in the league. When he scores at least 20 points, his value to an NBA DFS lineup is unquestionable. I think he'll cover that tonight.
Bane has been one of the major stat beneficiaries of the absence of Ja Morant. Since Morant has been out, Bane has been exploding with points – in the literal and fantasy worlds. He put up 47.8 fantasy points against Dallas last week. With Morant out again, I think Bane is still a steal for any NBA DFS lineup at under 7k.
Dougie Buckets has quickly become a helpful bench tool for the Spurs as part of their recent run. He's now earned at least 22 minutes in every game in the last month. He's also been hot from three-point recently, with at least two in each of the last four games. When bargain bin hunting, McDermott is a pretty stable NBA DFS asset.
PF – Rudy Gay ($3,900) – UTA
Rudy Gay is another of those mostly stable NBA DFS assets. It doesn't make much difference if he can score, because he helps to set his floor by pulling down enough boards to be valuable. He's averaging six per game over the last five games and has only once gone under five in that span.
Nikola Jokic is Nikola Jokic. That's really the only reason we need to put him in an NBA DFS lineup here. After being questionable to play last night with a forearm injury, all he did was go for 72.8 fantasy points. There is no reason not to build your NBA DFS lineup around the big man.
Seth Curry is coming off of one of his very best NBA DFS performances of this season. He ran a 23-4-8 stat line last night for 43.5 fantasy points. A lot of that was him finding his touch from downtown. Utah ranks fourth in three-pointers allowed, so Curry should have plenty of chance to bang them down.
Joe Ingles is one of those blind stabs in the dark that I like to take down around this range in my NBA DFS lineup. He is money from three-point, with at least one made in all but two games this year. However, sometimes that number is three or four. Sometimes he just hits one. He's not breaking the bank at this price, but if he hits at the high end he winds up being a strong sleeper.
Brandon Clarke is one of those names that you're going to have to keep an eye on as NBA DFS lineups lock. He sat out a third straight game last night against the Mavericks but is said to be trending in the right direction to play Thursday. If he does, I like how low he comes in here. Sure, he is coming off an injury, but he also has at least 19 fantasy points in five of his last six games. If he is back, and playing close to what he usually would, $3,700 ain't a bad price to drop. If he is to be pulled, JaMychal Green, Georges Niang, or Xavier Tillman would be my front-runners to fill this spot.

Make sure to check out all the great NBA coverage we have to offer and be sure to listen to the NBA Gambling Podcast, which airs twice a week. This week the guys are breaking down all the best plays for the coming days.  
Related Content