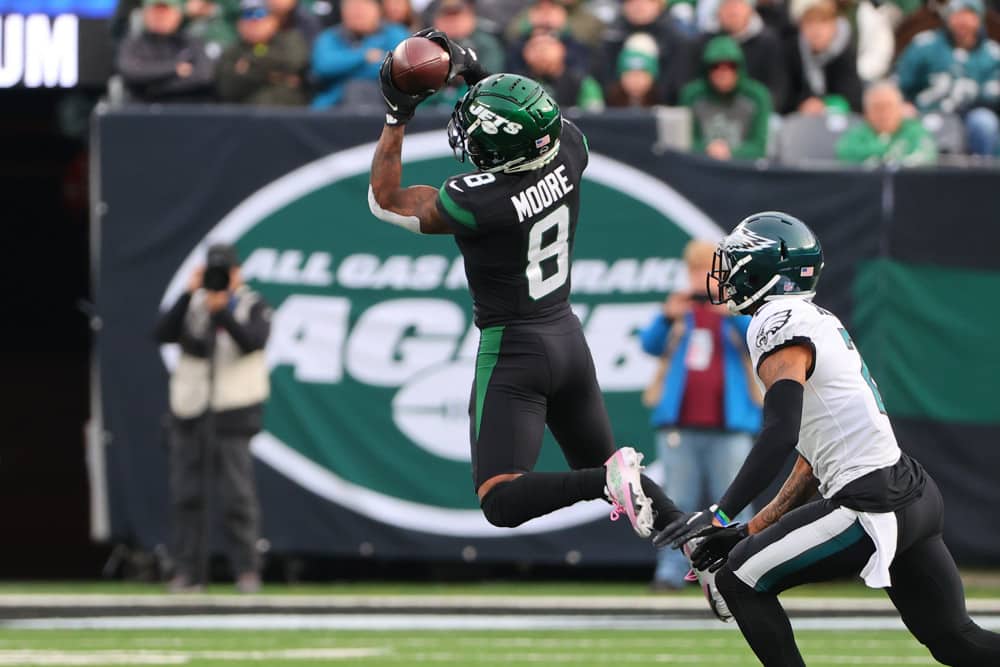 SGPN Fantasy Football Podcast Recap
Welcome to Episode 46 of the SGPN Fantasy Football Podcast! This week, Rod Villagomez welcomes Justin Herrera, co-host of the Dynasty Brews Podcast and contributor to Dynasty Nerds, Belly Up Fantasy, and FantasyPros. Justin and Rod break down ten players who might become your fantasy heroes or spoilers in a Week 14 filled with byes, injuries and first round fantasy matchups.
Can Taysom Hill be the quarterback you didn't know you needed on your roster? Will Elijah Moore continue his good run and turn into a league winner? Is the reunion between Jared Goff and Josh Reynolds good enough to catapult you into the fantasy championships? We answer all these Week 14 fantasy questions and more on this week's episode.
If you're new to the show, you're in for a treat. Our show flows a little differently than most. We cover ten separate categories of a larger overall theme. The panel puts three minutes on the clock to discuss each. It's the fast-paced, hard-hitting fantasy football conversation you need to win your league.
As always, make sure to subscribe to the SGPN Fantasy Football Podcast on Apple and Spotify. Find Rod (@rjvillagomez), and Justin (@semtexmex93) on Twitter.
Check Out the SGPN fantasy football rankings and fantasy football projections.