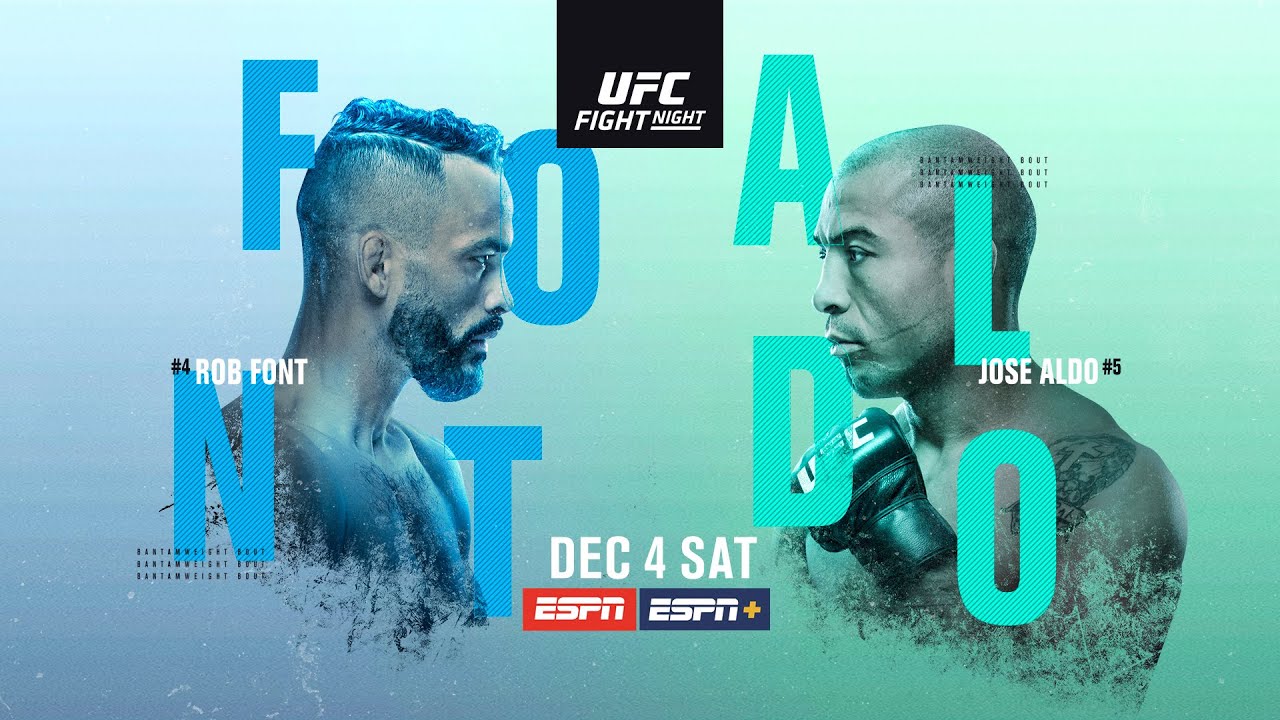 After a seemingly interminable week without any UFC events, the octagon finally returns this Saturday night with UFC on ESPN: Font vs Aldo (aka UFC Vegas 44). This was a bit of a difficult card for me to put together a DraftKings lineup for since I'm not keen on many underdogs, but I think I've pieced together a winning UFC Vegas 44 DraftKings lineup for you nonetheless.
RELATED
UFC Vegas 44 Betting Guide
UFC Vegas 44 DraftKings Roster
Jimmy Crute – $9,200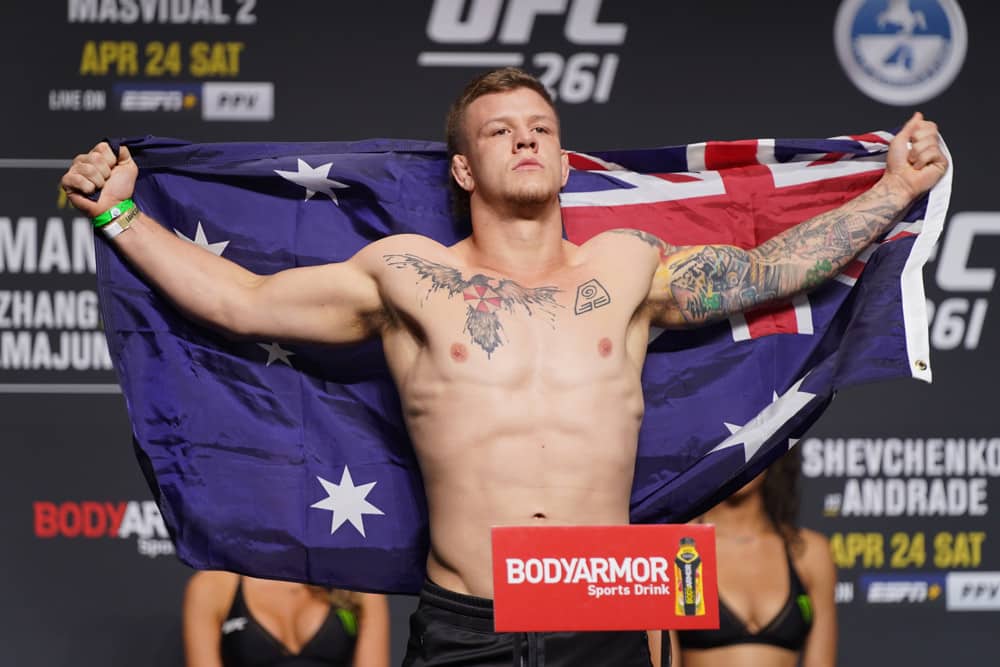 I made sure to clear enough salary space to add Jimmy Crute to my UFC Vegas 44 DraftKings roster. 'The Brute' has topped triple digits in two of his last three fights, and three of his last five. Plus the talented, dangerous grappler has a very clear path to victory against this week's opponent, Jamahal Hill – grappling, of course. A submission win could be in the offing.
Alonzo Menifield – $8,700
Alonzo Menifield is another guy I made sure to make some compromises elsewhere to fit him into my lineup. He averages a solid 70.9 fantasy points per fight and is fighting a guy on Saturday, William Knight, who can get sloppy in the cage. Just the right recipe for 'Atomic' to blow him up.
Rob Font – $8,400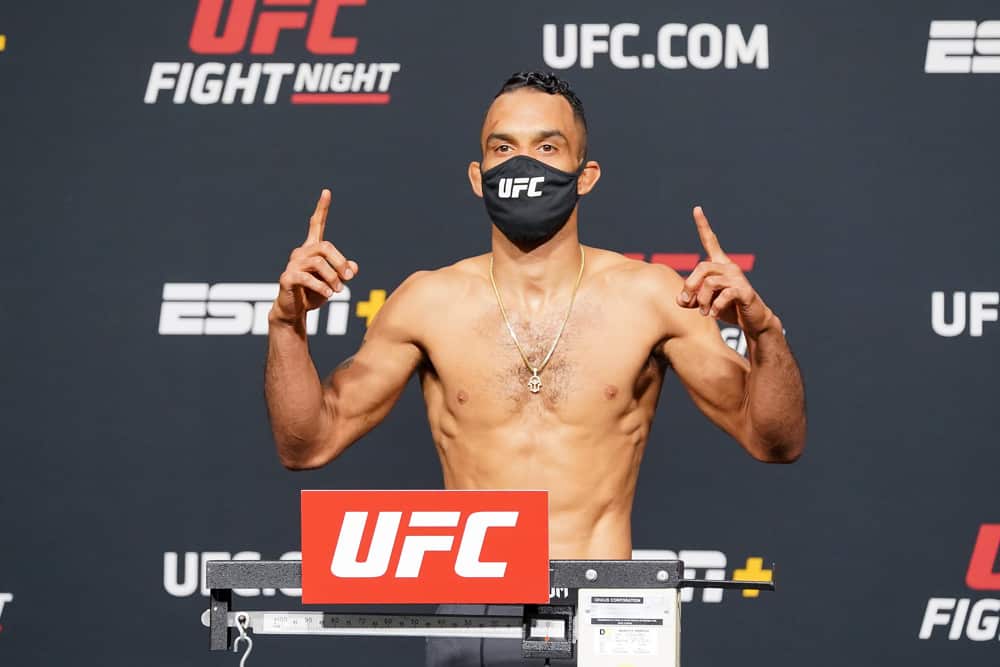 I dip into the main event next and grab one of the headliners – Rob Font. While Font is up against a legend in Jose Aldo, and a striking legend at that, I like Font's chances on the feet. He actually has better striking stats, including defense, than Aldo, and pushes a faster striking pace. Look for the New England native to continue his rise to the top of the bantamweight division.

Claudio Puelles – $8,000
After dropping his UFC debut, Claudio Puelles has reeled off three-straight wins, putting up 99 and 86 points in his last two fights, respectively. I think he'll make it four straight after Saturday, as I like him to beat Chris Gruetzemacher. He's 10 years younger and bigger and a better grappler. Sounds like a winning formula.
Darian Weeks – $7,800
I had to make a compromise here and take highly-touted newcomer Darian Weeks. He's taking this fight, his UFC debut no less, on less than a week's notice, and is fighting a wily veteran in Bryan Barberena. But enough smart people are in on Weeks winning this fight that I think he's worth a stab here.
Maki Pitolo – $7,600
The only thing I really like about Maki Pitolo is his nickname – 'Coconut Bombz'. However, I still like him better than his opponent on Saturday, Dusko Todorovic, and he comes to us cheap and did top 100 points in his lone UFC win. Compromises sometimes work out.
Listen to this:
UFC Vegas 44 Betting Guide (Over) | MMA Gambling Podcast (Ep.95)
Related Content