Conference championship week is here! Despite not having the number of games of the past weeks, the quality is absolutely there. Each game this week decides a conference champion and could be considered a "big game". This allowed me to focus on the injuries most likely to affect the games this Saturday. Welcome to the Week 14 college football injury report!
College Football Injury Report: Baylor vs Oklahoma State
Odds: OK State – 5.5, O/U 46.5
Gerry Bohanon (QB) Baylor
Hamstring Injury, Initial Injury: 11/20/21
The Big 12 championship will not feature Oklahoma in it for the first time since 2009. A major reason for this has been the unexpected rise of the Baylor Bears this season. After just two wins last year, Baylor is a ten-win team preparing for a Big 12 championship game. First-year starting QB Gerry Bohanon is a vital reason for this drastic change. The QB has thrown for over 2,150 yards, adding over 300 yards on the ground and accounting for 26 total TDs.
Unfortunately, Bohanon has missed the past game and a half due to a hamstring injury. He went down late in the first half against K-state and has been unable to return to a game at this point. However, he has reportedly returned to practice this week and is being regarded as day-to-day. These are indications that the hamstring injury is minor.
On the other hand, hamstring injuries are very difficult injuries to manage. They come with a high reinjury rate and I would expect Bohanon's mobility to be limited if he is able to play. His return to practice early in the week makes it likely that he will try to give it a go on Saturday. Still, it is unlikely he will be back at full strength. Baylor's backup QB is redshirt freshman Blake Shapen who played well last week in a tight victory but has very little experience.
Think you know who's going to win the Heisman? Check out the odds to win the Heisman trophy.
Danny Godlevske (C) Oklahoma State
Foot Injury, Initial Injury: 11/13/21
Like most teams in the nation, the Oklahoma State Cowboys have been battling injuries all season. For the most part, however, the team is getting healthier at the right time as they prepare for the Big 12 championship game. One player who will likely be absent this week is starting center Danny Godlevske. Godlevske is a sixth-year senior who transferred to Oklahoma State this year and immediately took over the starting job. He is a leader of the offensive line like most centers who help to get the line set and in the right protections.
The Cowboys center missed his second straight game last week and was seen using a walking scooter last weekend. These are all indications that he will likely miss his third straight game this week. This Oklahoma State offense runs a very balanced attack, averaging about 200 yards through the air and on the ground a game. Going up against a Baylor defense only allowing 19.4 points per game, the war in the trenches is likely to decide this matchup. Although the Cowboys will miss Godlevske in the middle, backup Joe Michalski has been able to hold up well so far in the previous two games. It'll be up to the Baylor Bears front seven to take advantage of his inexperience.

College Football Injury Report: Georgia vs Alabama
Odds: Georgia -6.5, O/U 49.5
Brian Robinson (RB) Alabama
Hamstring Injury, Initial Injury: 11/27/21
The Crimson Tide find themselves in an unfamiliar situation this Saturday, as underdogs. Ideally, they would like to be at full strength when going up against this Georgia team, especially with their offense. Unfortunately, this may not be the case as their starting RB Brian Robinson was injured last week and unable to return. The senior RB is dealing with a hamstring injury and has been a workhouse for Alabama this year. He leads the team in rushing by almost 800 yards this year and is responsible for 16 TDs. Alabama is already down three scholarship RBs this year due to injury, with sophomore RB Trey Sanders as the only healthy replacement currently.
Hamstring injuries are among the most difficult to deal with in the sports world. There is a big concern for reinjury and causing further damage to the muscle if the player returns too soon. The hamstring muscle is located on the back side of your upper leg and is largely responsible for your lower body power. An injured hamstring makes it difficult for a player to sprint down the field and explode through the hole.
Robinson is currently being called today and head coach Nick Saban reports he has been practicing this week. However, as expected, Saban is not being 100% transparent with the injury. Even with a mild hamstring injury, seven days is typically not enough time for the hamstring to be fully recovered. Best case, Robinson will be limited this week if he is able to suit up against the best defense in the nation. Inexperienced backup RB Trey Sanders will need to step up if Alabama is going to have a chance at pulling off the upset.
Georgia Wide Receivers
George Pickens, Kearis Jackson
Georgia is having a historic year and is simply dominating virtually all of its opponents. Even more impressive, is the fact they have been doing this while battling numerous injuries all year. The wide receiver position group has been especially hit hard this year, with Week 14 being no different.
Junior WR George Pickens was the team's projected WR1 coming into the year. He unfortunately tore his ACL in the offseason and missed the first eleven games of the season. He made his highly anticipated return to the field last week, although it only was for two snaps.  Although I still expect him to be limited this week coming off the ACL tear, this is a big boost for the Bulldogs WR room. Pickens has totaled 14 TDs the past two seasons and is likely to be an X-factor in the postseason. He's unlikely to make a major impact this week but he has the potential to make some headlines in the CFP.
Additionally, WR Kearis Jackson is also dealing with an injury of his own. The dynamic receiver has battled injuries all year and he picked up a new rib injury last week. He has been practicing this week although in a limited fashion and is expected to be a game-time decision for Saturday. Jackson is a decent WR for the Bulldog offense with 13 catches on the year. However, he makes his biggest impact serving as the team's primary return man. Rib injuries typically can limit a player's catch radius and usually come down to pain tolerance. Although I wouldn't expect him to light up the stat sheet with receptions this week, the potential for a big spark in the return game is still on the table this week.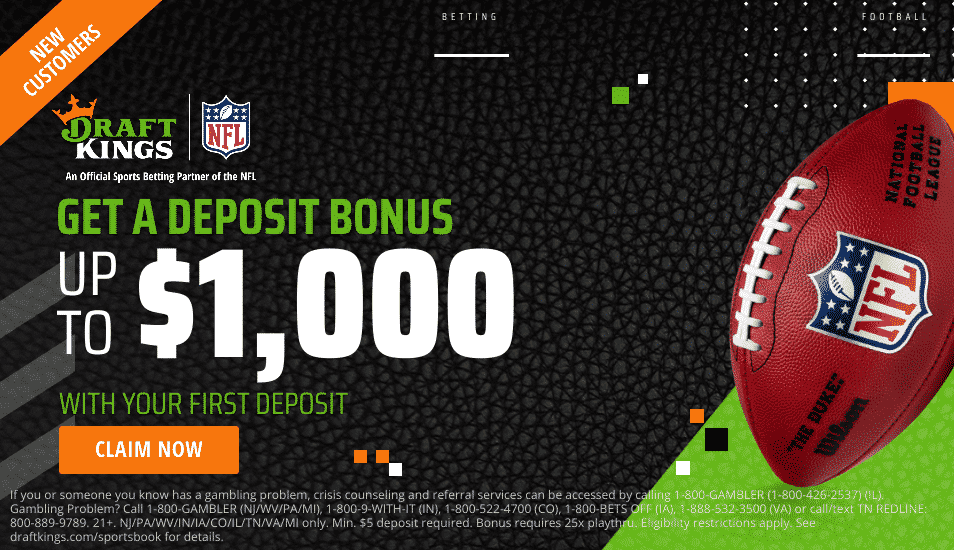 College Football Injury Report: Pittsburgh vs Wake Forest
Odds: Pitt -3, O/U 71
Israel Abanikanda (RB) Pitt
Undisclosed Injury, Initial Injury: 11/20/21
The Pittsburgh Panthers have been quite the surprise story this year. In the preseason, they were picked to finish in the middle of the pack in the Coastal division. Well, here they are sitting at 10-2 and preparing for an ACC championship game. Pitt has really found success on the offensive side of the ball, averaging almost 43 points per game. Senior QB Kenny Pickett and the passing game have received most of the praise throughout the year. However, I think the health of Pitt's most talented RB will play a major impact in this game.
Sophomore RB Israel Abanikanda was injured a couple of weeks ago against Virginia. He was unable to return in the second half, with what was later called a minor injury or a tweak. Abanikanda also did not travel with the team last week against Syracuse due to the injury. Although more information about the injury has not been disclosed, there is positive news coming out of Pittsburgh.
Head coach Pat Narduzzi reportedly said that the RB will be available for this Saturday. The young RB has been a big spark for the Panther's offense, as he is their leading rusher, plays a role in the pass game and even had a kickoff return for a TD. He has 7 total TDs on the year so far and averages over 5.3 yards per carry. I believe his return will be especially important in this game as Wake Forest is allowing a whopping 209 rush yards per game.
---
Time to start stacking up our winnings like names on a college football injury report! Follow me on Twitter @SGPNFootballDoc for NFL and CFB injury analysis and breakdowns all season!
Related Content