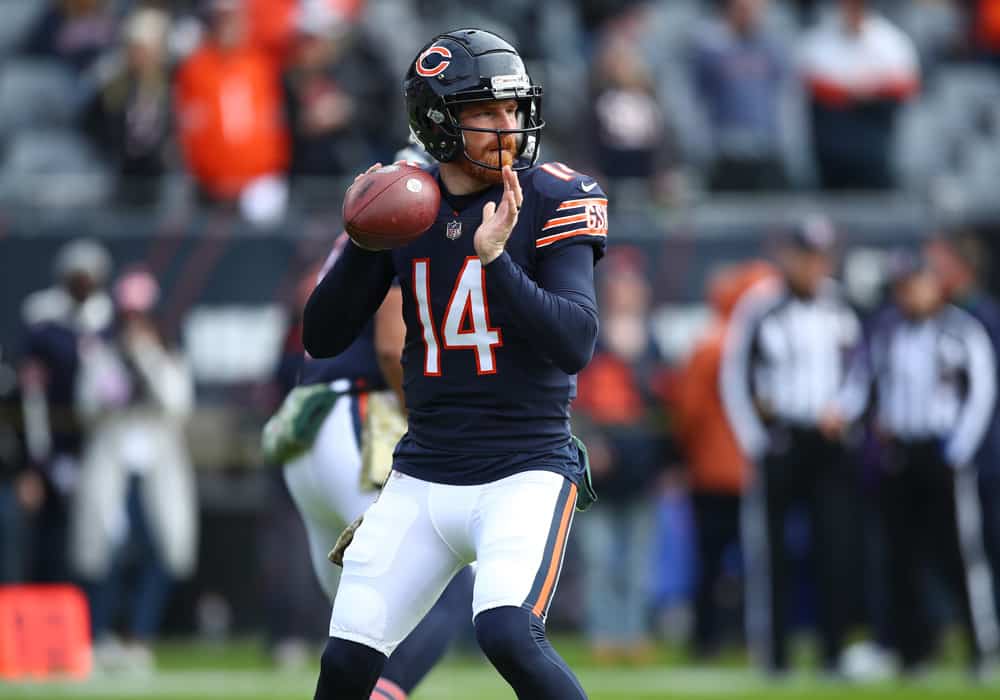 SGPN Fantasy Football Podcast Recap
Welcome to Episode 47 of the SGPN Fantasy Football Podcast! This week, Rod Villagomez welcomes back Justin Mark, SGPN contributor to the show. Justin and Rod breakdown what to expect from 10 players who will be playing this Thanksgiving Day.
Does Andy Dalton help or hurt the Chicago Bears and is he a viable streaming option this week? Will Jared Goff start this week and do you even want him too? What can you anticipate from Alvin Kamara this week if he starts with no practice? We answer all these NFL Thanksgiving Day Fantasy Football questions and more on this week's episode.
If you're new to the show, you're in for a treat. Our show flows a little differently than most. We cover ten separate categories of a larger overall theme. The panel puts three minutes on the clock to discuss each. It's the fast-paced, hard-hitting fantasy football conversation you need to win your league.
As always, make sure to subscribe to the SGPN Fantasy Football Podcast on Apple and Spotify. Find Rod (@rjvillagomez), and Justin (@Mark87J) on Twitter.
Check Out the SGPN fantasy football rankings and fantasy football projections.