Congratulations, you have made it another week, and here are your NFL Survivor Pool Picks for Week 11.
As the weeks tick off in the NFL, choices become tougher. Also, as has been proven time and time again this season, some of the obvious choices have not always worked to our advantage. Even still we press on and try to live to play another week. This week, we finally have good enough matchups to introduce two teams that haven't been suggested yet in this column. The other two are reruns which you may have been waiting to use later in the season.
Each week, this article will help you identify some of the best NFL Survivor picks to help you live to play another week. Point spreads go a long way to provide context for potential good plays, so to that end, they will be included with each pick. Find these lines courtesy of our friends at Tallysight.

NFL Survivor Pool Picks – Week 11
Philadelphia Eagles (-1.5 vs New Orleans Saints)
It truly has been an up and down season for the Eagles. No longer under Carson Wentz's shadow, new starter Jalen Hurts threw three touchdowns in a rout of the Falcons. All of a sudden, the decision to send Wentz to the Colts seemed justified. What followed though, was a three-game losing skid. Two of those games saw Philadelphia allow more than 40 points. After finally getting back in the win column against the Panthers, they dropped their next two games. Since then, it's been a roller coaster of wins and losses. The last of which was an impressive win against the Broncos. Surprisingly, the Eagles have yet to win a game on their home turf this season. That said, other than their matchup with Kansas City, they have played teams close at The Linc. At some point, Philadelphia will have to hold serve.
Their best chance to do so comes this week against the Saints. It's not for a lack of fight in New Orleans. After losing Jameis Winston against the Buccaneers, Trevor Siemian has hung tight against the Falcons and the Titans. Despite losing those games, the Saints have looked like a team that is one big play away from a win. Most of the time, those big plays come from Alvin Kamara. Sadly, once again this week, New Orleans will be without their explosive running back. This puts the Saints offense at a giant disadvantage, especially against a soft Eagles rush defense. It's likely that New Orleans will keep this game close. In the end, though, Hurts will be able to exploit their pass defense enough to punch through for his first win at home of the season.
---
Cleveland Browns (-10.5 vs Detroit Lions)
Over the last two weeks, Cleveland has been in two games where one team has scored over 40 points. Two weeks ago, they were on the right side of that tally. In that game, the Browns hung 41 points on the Bengals in the battle of Ohio. Last week, the Patriots dropped 45 points on Cleveland in a complete rout. Truth be told, it's just been that kind of season for the Browns. Between the Odell Beckham Jr. drama and the injuries to Baker Mayfield, Nick Chubb, and Kareem Hunt, Cleveland has yet to find a solid foothold. Despite their struggles, their 5-5 record still has them a single game in the win column behind the first-place Ravens. The Browns get a huge boost with Nick Chubb back in the active ranks. He should have a field day against a terrible Lions rush defense.
Yes, we are back to picking on the Lions for NFL Survivor Pool purposes in Week 11. True, they didn't lose last week. That said, playing a Steelers team led by Mason Rudolph to a tie is not really a win either. The fact of the matter is that Detroit is still a mess. Much like their opponent this week, the Lions recently suffered a loss in which the other team scored more than 40 points. Two weeks ago, the Eagles racked up 44 points to Detroit's 6 in the loss. Of course, these are two entirely different teams on two different paths. Once again, Detroit will find themselves getting exploited at every turn. They will not be able to stop Chubb and as such, will not win this game.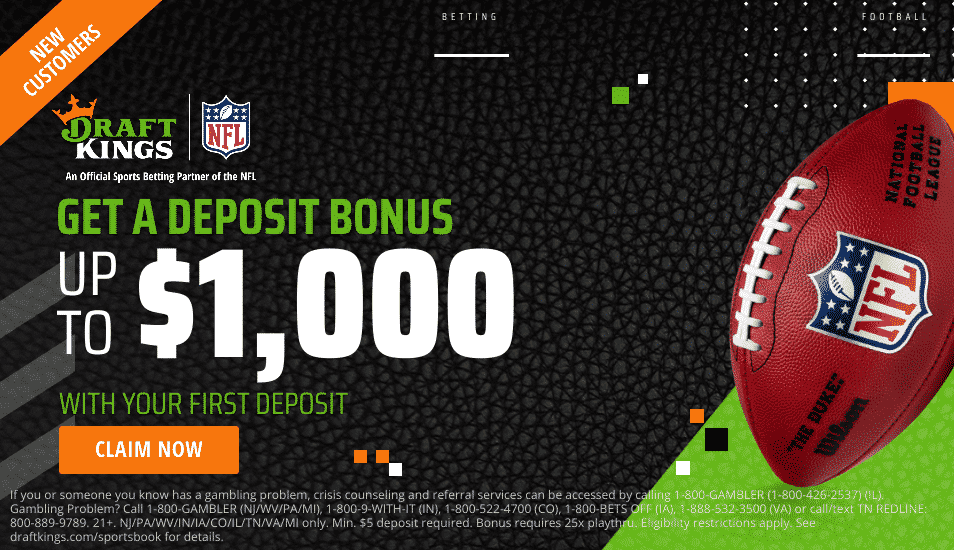 ---
Baltimore Ravens (-5.5 @ Chicago Bears)
Every once in a while, good teams get humbled by a struggling one. Such was the case as Baltimore fell to the Dolphins last week. In that game, the Ravens struggled to get things going offensively. The defense did their part to limit Miami to scoring only field goals on their drives. In the end, though, a late Tua Tagovailoa rushing touchdown and a Lamar Jackson interception sealed the deal. It was a sobering reminder to a team that had only two losses prior, that every game is tough in the NFL. What Baltimore has going for them is that they have yet to lose two games in a row this season. After each of their two previous losses, they managed to win the next game. One of them was an emotionally charged win against the Chiefs. Their opponent this week is much more manageable than the defending AFC champions.
The Bears will be without their biggest defensive weapon for the rest of the season. This week, Chicago placed Khalil Mack on injured reserve for a left foot injury. As if the Bears did not have enough problems, this truly puts them at a disadvantage. So far, they have had to watch their rookie quarterback try to learn the professional game with mixed results. Meanwhile, they've watched their defense fail to make key stops in competitive games. Injuries outside of this latest one haven't helped much. It's safe to say that the 2021 season became the rebuilding year the Bears didn't expect to get. They will be hard-pressed to stop a pissed-off and embarrassed Super Bowl contending team. They certainly will have trouble keeping the Ravens from winning this game and making this a solid NFL Survivor Pick.
---
Seattle Seahawks (+2.5 vs Arizona Cardinals)
It has taken this long for this column to admit the Seahawks have a chance to win. With only two wins on the year heading into their free square against the Jaguars, it's hard to argue why it took so long. What's more, on paper, this should be another week in which Seattle stays on the shelf. But, this NFL Survivor Pool pick in Week 11 has much more to it than what's on the paper. The Seahawks were shut out for the first time in Russell Wilson's career last week against the Packers. They looked overmatched in every facet of the game much like they have for most of the season. That said, you can put all of that aside this week. Seattle has wins in four out of the last six matchups against the Cardinals. What's more, they will get to face Arizona without their starting quarterback.
Once again, Kyler Murray will be watching the game from the sidelines. His star wideout DeAndre Hopkins will also be wearing street clothes as his team takes on their division rivals. This once again puts the ball in the hands of Colt McCoy. Two weeks ago, he and the rest of his team took down the 49ers. That high came crashing back down to Earth as Cam Newton stole the show and willed the Panthers to an upset win. In that game, the Cardinals looked more like a team without its stars than it had against San Francisco. This week, they head to hostile territory on a field known to eat opposing teams alive. The oddsmakers believe that 75% of the NFC West leaders is enough to beat their opponents. It's a tall ask though on the road against a team ready to take out their frustrations from last week.
---
Related Content