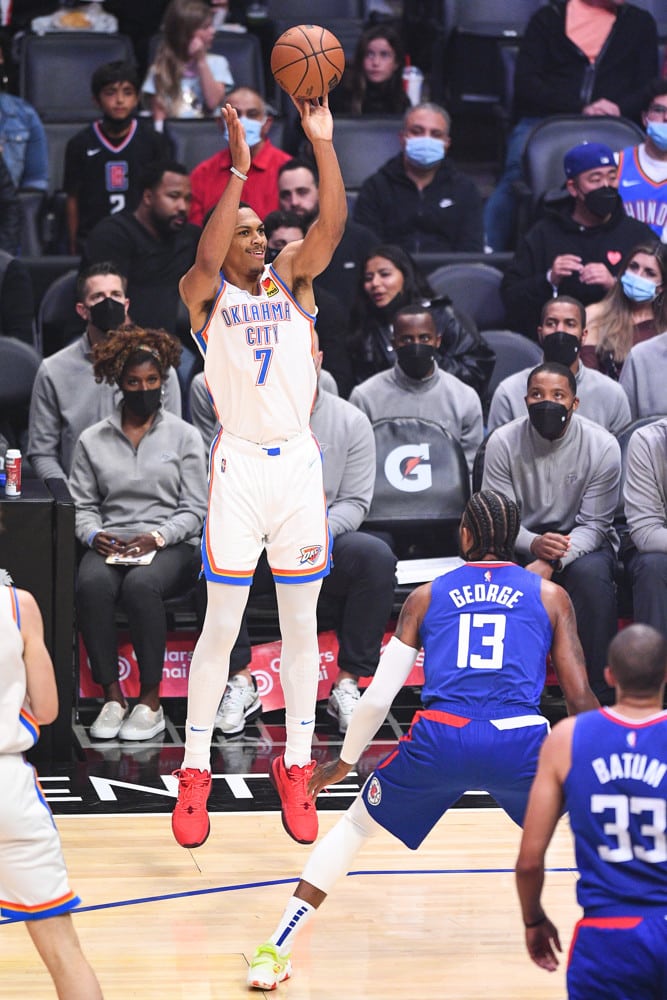 We're still in the midst of "small sample size theater" in the NBA, with teams barely into the double-digits in terms of games played, but each time the ball is tossed up, we get more data on which players are for real, and which are busts.  In that vein, here are the best players still floundering on the fantasy basketball waiver wire, ripe for the picking.
(only includes players rostered in less than 50% of Yahoo Fantasy leagues)

Fantasy Basketball Waiver Wire: Best Pickups Nov 10th
Devin Vassell – San Antonio – SG – Rostered 26%
11.3 ppg, 4.1 rpg, 1.8 apg, 1.3 spg, 0.7 bpg, 1.5 3PT/G
Spurs guard Devin Vassell vaults to the top of our fantasy basketball waiver wire list this week. And he's still only rostered in just above a quarter of Yahoo leagues. The second-year man has pretty much doubled all of his stats from his rookie season and fills just about every box on the stat sheet for you. Case in point – despite playing shooting guard, he's put up four blocks over his last three games.
Furkan Korkmaz – Philadelphia – SG/SF – 39%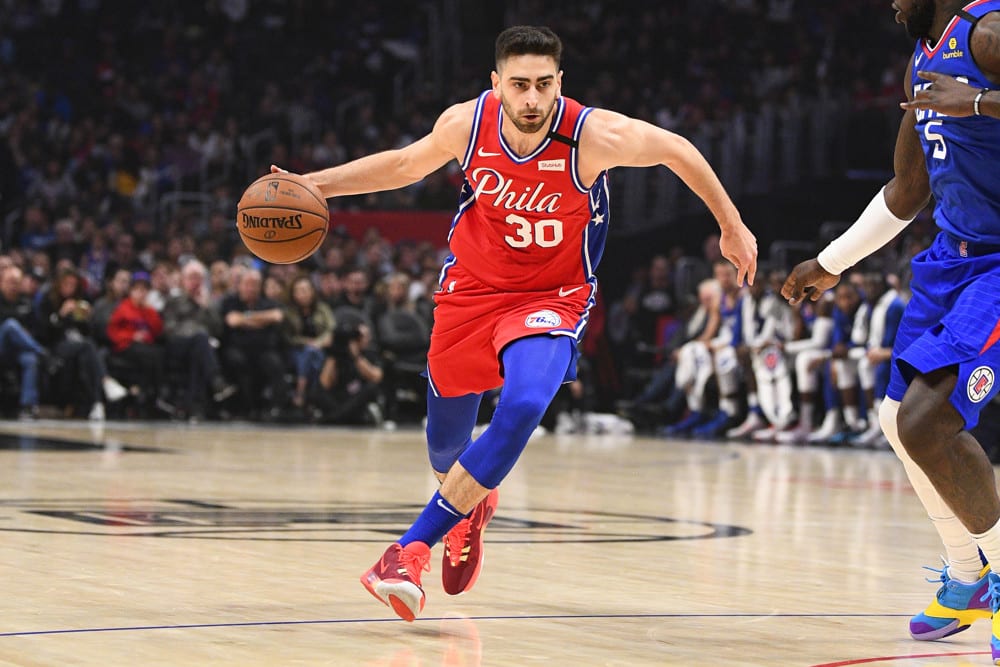 13.1 ppg, 2.4 rpg, 2.7 apg, 0.7 spg, 0.2 bpg, 2.5 3PT/G
Ok, he put up a total dud last night (2-18 for five points – ugh), so the timing isn't great. But heading into last night, Furkan Korkmaz scored 65 points over the previous three games. He gets you points, lots of threes, and a decent amount of assists, which are always a clutch stat to grab. As long as the 76ers continue to be missing star players, Korkmaz should remain a key piece in their offense.
8.2 ppg, 8.6 rpg, 1.3 apg, 0.5 spg, 0.4 bpg
I bailed on Precious Achiuwa last week, but I might have pulled the trigger a bit early, as he's put some good games together over the past week. His shooting stats suck, but if you're looking for rebounds, he could very well be your man. And decent big men are always hard to find on the waiver wire.

14.0 ppg, 2.5 rpg, 2.2 apg, 0.5 spg, 2.5 3PT/G
He's gone from 21% rostered when I wrote about him last week to 33% now, so some people have been listening. He's still scoring, going for double-digits in three of his last four games. Plus, he can be slotted into the point guard spot on your roster, and he brings you assists and lots of threes.
Georges Niang – Philadelphia – SF/PF – 32%
12.2 ppg, 2.5 rpg, 1.6 apg, 0.4 spg, 0.3 bpg, 2.4 3PT/G
Georges Niang is ON FIRE! Grab him if you can (sadly he's been snatched up already in my league). He's scored between 12 to 21 points in all of his last six games, including 21 with five three-pointers last night. If you need a hot hand that'll bring you scoring and threes, grab Niang.
7.4 ppg, 4.8 rpg, 2.2 apg, 2.0 spg, 0.5 bpg, 1.3 3PT/G
Finally one of my fantasy players. The stat that jumps off the screen at you when perusing Royce O'Neale's statline is of course the steals. He also gets you threes and a decent amount of rebounds. Averaging 31 minutes a night for Utah, he's a big piece of one of the NBA's top teams and that doesn't look to change anytime soon.
Darius Bazley – Oklahoma City – SF/PF – 32%
11.1 ppg, 6.8 rpg, 1.7 apg, 1.0 spg, 0.9 bpg, 1.2 3PT/G
Another holdover from last week's column, Darius Bazley's stats have actually improved since I wrote about him, yet his rostered percentage only moved up from 31 to 32. Normally inconsistent, he's put up double-digit scoring in three straight games, while also stacking the sheet with rebounds, assists, and threes.
Also worth checking out: Terance Mann, Davion Mitchell, Lonnie Walker IV, Alex Caruso
Related Content