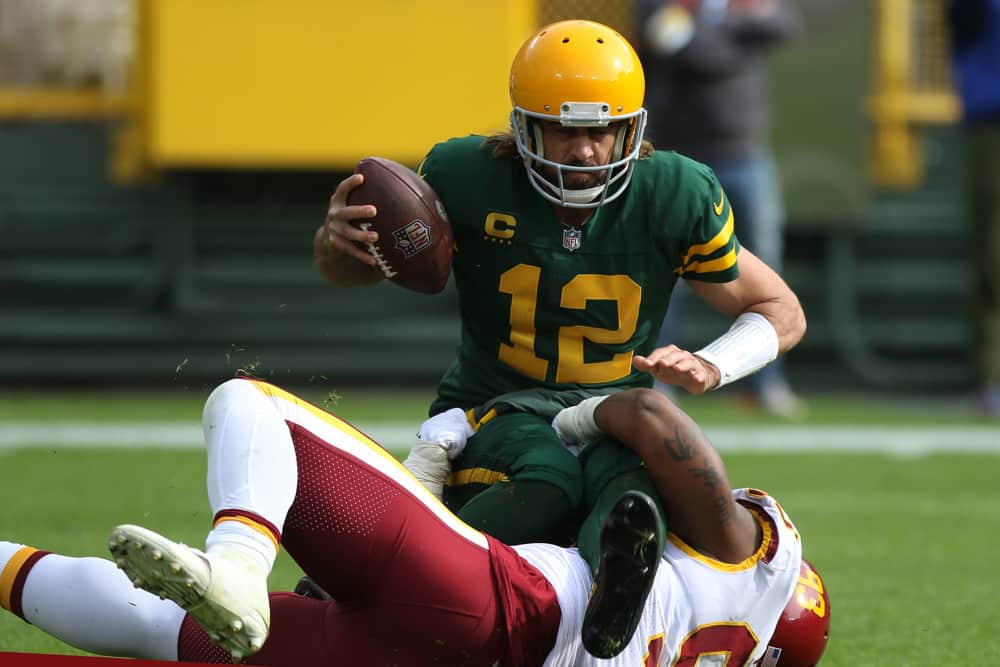 SGPN Fantasy Football Podcast Recap
Welcome to Episode 42 of the SGPN Fantasy Football Podcast! This week, Rod Villagomez welcomes back Scott Reichel to the show. Scott and Rod break down the fantasy football impact of some of the most pressing stories from around the league.
What does the absence of Aaron Rodgers mean for your Week 9 lineups? Is Davante Adams a play and pray fantasy option this week with a new quarterback? Have we once again found ourselves running to the waiver wire for Blake Bortles? Do we have to worry about the injury news coming from Arizona? We answer all these tough replacement questions and more on this week's episode.
If you're new to the show, you're in for a treat. Our show flows a little differently than most. We cover ten separate categories of a larger overall theme. The panel puts three minutes on the clock to discuss each. It's the fast-paced, hard-hitting fantasy football conversation you need to win your league.
As always, make sure to subscribe to the SGPN Fantasy Football Podcast on Apple and Spotify. Find Rod (@rjvillagomez), and Scott (@ReichelRadio) on Twitter.
Check What the SGPN fantasy football rankings and fantasy football projections.