Everybody's favorite Tuesday night action is upon us again. Dana White's Contender Series is back for Week 10, live from the Apex in Las Vegas. It is the last week of this current season, which means the last week to make money on our picks. Luckily for you, we've got some picks that will hopefully make this last weekend a memorable one.

Dana White's Contender Series – Week 10 Predictions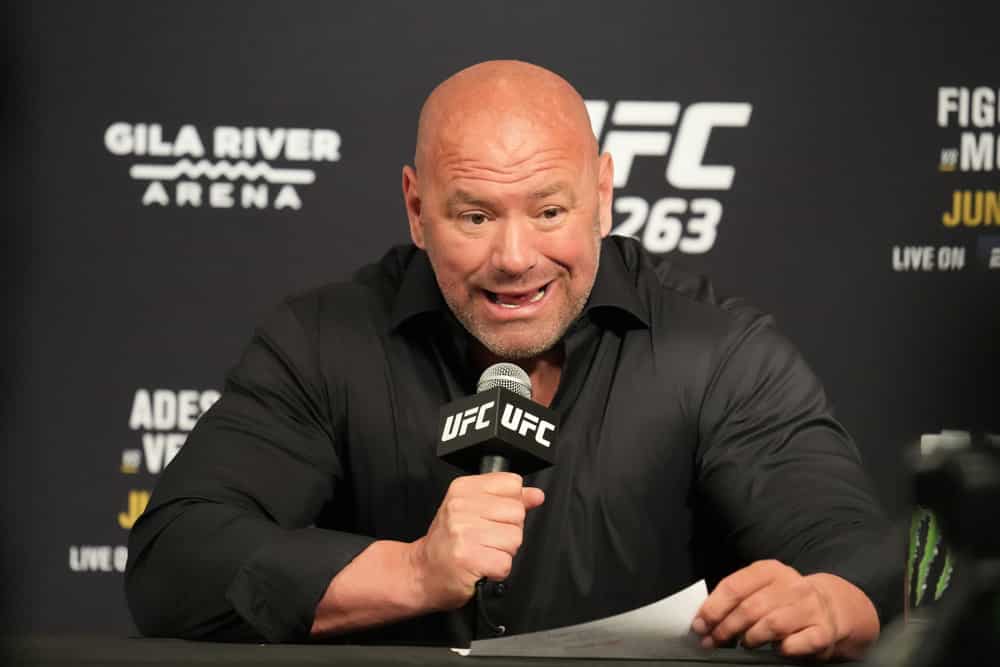 Achilles Estremadura (-700) vs Maheshate
This fight is one of those in which you would have benefitted from listening to the MMA Gambling Podcast's breakdown of the Contender Series. When we broke down this fight on Sunday, we had Achilles Estremadura originally around -450 and we knew that it'd move. The reason is really simple – Estremadura is very light on his feet. He's a hard hitter and throws a lot behind all of his shots. Maheshate is a guy who fights with his hands unnaturally low and as a result eats a lot of shots. I can't imagine he eats too many here before it's all over.
Justin Burlinson (-275) vs Yohan Lainesse
Lainesse is another guy like Estremadura who throws everything into all of his shots. The difference is that he's a lot less defensively sound and tends to leave himself open to counters. Although it never cost him on the regional scene, I think Burlinson is the perfect fighter to exploit that. He fights tight and smart. He's well-rounded and can get it done in all ways. I expect him to win, but I worry that his style won't be what Dana is looking for on the Contender Series. Nevertheless, I really like the line for Burlinson to win here.
Lun Qiu (+475) vs Erisson Ferreira
This is a line that you most likely want to wait as long as possible on. Qiu started in the late +200s and has since ballooned to the current figure. I imagine that it continues to go that way until we see him in the +600's or higher.
Now, as for the reason I like Qiu to win on the Contender Series. Qiu is extremely fast on his feet. I love his striking speed and I really think he gives Ferreira all he can handle on the feet. Ferreira is slow when striking and I haven't been all that impressed with him there. However, the big caveat here is if Ferreira can get the fight down, where he should have a big advantage. I still think even with the "what if", the stab at this price is a steal.
Canaan Kawaihae (-145) vs Jonas Bilharinho
Fans of the Contender Series might remember Canaan Kawaihae from an earlier season. He had fought and lost to Chase Hooper, who went on to the UFC. In that fight, he had issues with the ground game of Hooper, who reversed him multiple times and took a clear decision. However, I think in this fight, he'll likely get to just keep it on the feet. Bilharinho likes to throw and I think Kawaihae should be able to do what he did to Chase Hooper from distance (an area he was actually winning the fight).
Zhifa Shang (+165) vs Juan Puerta
Shang has one of the most underrated resumes of anyone on the Contender Series. This fight will be the 40th of his professional career and it involves some really impressive names. He's beaten UFC fighters Zhalgas Zhumagulov and Denys Bondar in that time. He's really fast with some serviceable wrestling skills. In Puerta, he'll be fighting a guy who sort of needs it on the ground to win – but is really strong once it gets there. I think Shang will make him work to get the takedowns and then take over on the feet.

Don't forget to check out all of our MMA coverage on SGPN, including our UFC picks posted each week. And remember to listen and subscribe to the MMA Gambling Podcast, where you can get even more Contender Series and UFC insight each week.