Earlier this month, we gave you the lowdown on the newest way to make money in the fantasy sports world, Prediction Strike. With Prediction Strike, you can own shares of your favorite NBA and NFL players and watch their value go up (and hopefully not down) with their performance and demand – just like the stock market. This week, I'm helping guide you through some of the players that I think might be a smart investment if you get them now.
(Note: You can download the Prediction Strike app or play the web-based version here. When you do, be sure to sign up with promo code "sgp" to get a free athlete share.)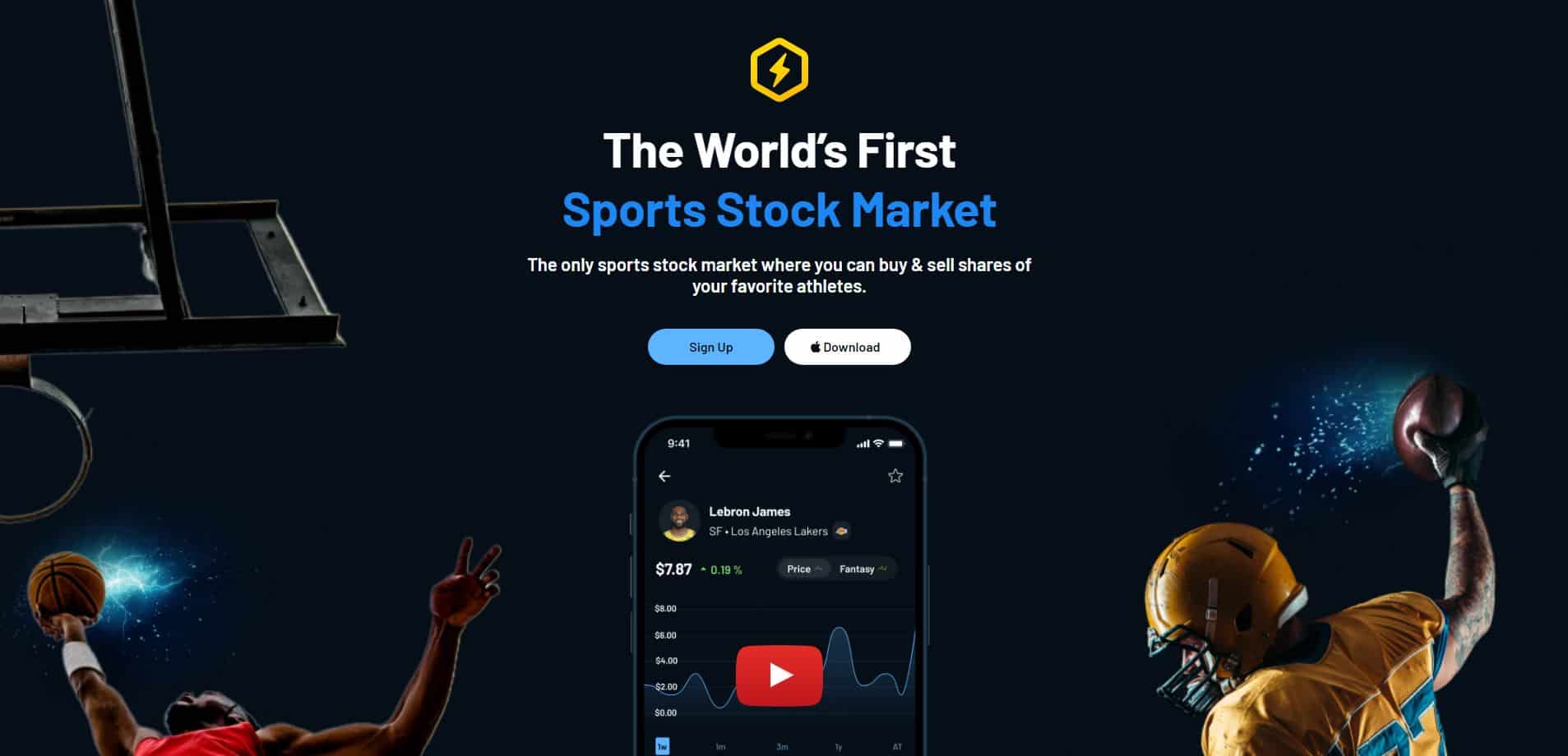 Prediction Strike Investment Picks – Oct 30th
The name of the game with Prediction Strike, just like the stock market, is to buy low and sell high. While you can buy or sell at any time, there is a tiny cost for transactions. So one of the best ways to maximize profits is to get in on players you feel could have a huge upside over multiple weeks.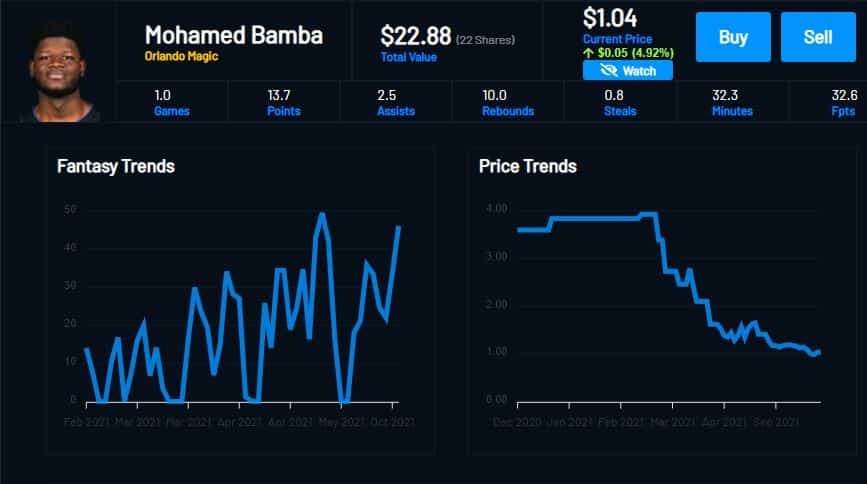 Bamba is a good investment here because he comes at a really low cost. As you can see in the charts above (which are available for all players on Prediction Strike), in the latter part of last season, he had risen up to around $4.00 a share. He bottomed out this week at $0.98 but has been putting up solid numbers for the Magic. Last night, with a full game's worth of playing time, he pulled down 18 boards, while adding his usual double-digit points. As the Magic start to find their rhythm and Jalen Suggs starts to learn how to distribute at this level, I think we could see some 20-20 games out of the big man. If he does that, the mere $1.04 you spent on shares in October is going to look real good.
Let's take a look at the football world. Cooks's stock has fallen a bit since Tyrod Taylor went down hurt. Davis Mills hasn't exactly instilled confidence. He's been erratic and as a result, Cooks has suffered a bit. However, the end may be near for Mills. Taylor is eligible to come off IR for this Sunday's game with the Rams, but it doesn't appear he'll be able to. While the Rams aren't a great spot for Cooks if you are looking for his Week 8 points, he does look good after that – and that's the long game with Prediction Strike. He'll have two of his next three games with some of the very worst defenses in the NFL (the Dolphins and the Jets). So if he has Taylor back for those, we should see that share price shoot right back up.
Vucevic's stock has been falling like a stone as of late. At its peak last year, he cost $6.05 a share on Prediction Strike. This year, some lower rebounding numbers and reduced scoring have cost him some of his luster. While the scoring, which seems to be redistributed to DeMar DeRozan, may not come back, there is a chance we see an uptick in the rebounding soon. Patrick Williams went down earlier this week with a broken wrist. The Bulls are going to need more low post scoring and need someone to step up on the boards to make up for the lost production. I like Vucevic to be the one to snag those extra boards and bring that share price up.
Make sure to check out all the great NBA coverage we have to offer and be sure to listen to the NBA Gambling Podcast, which airs twice a week. This week the guys are breaking down some of their favorite parlays.