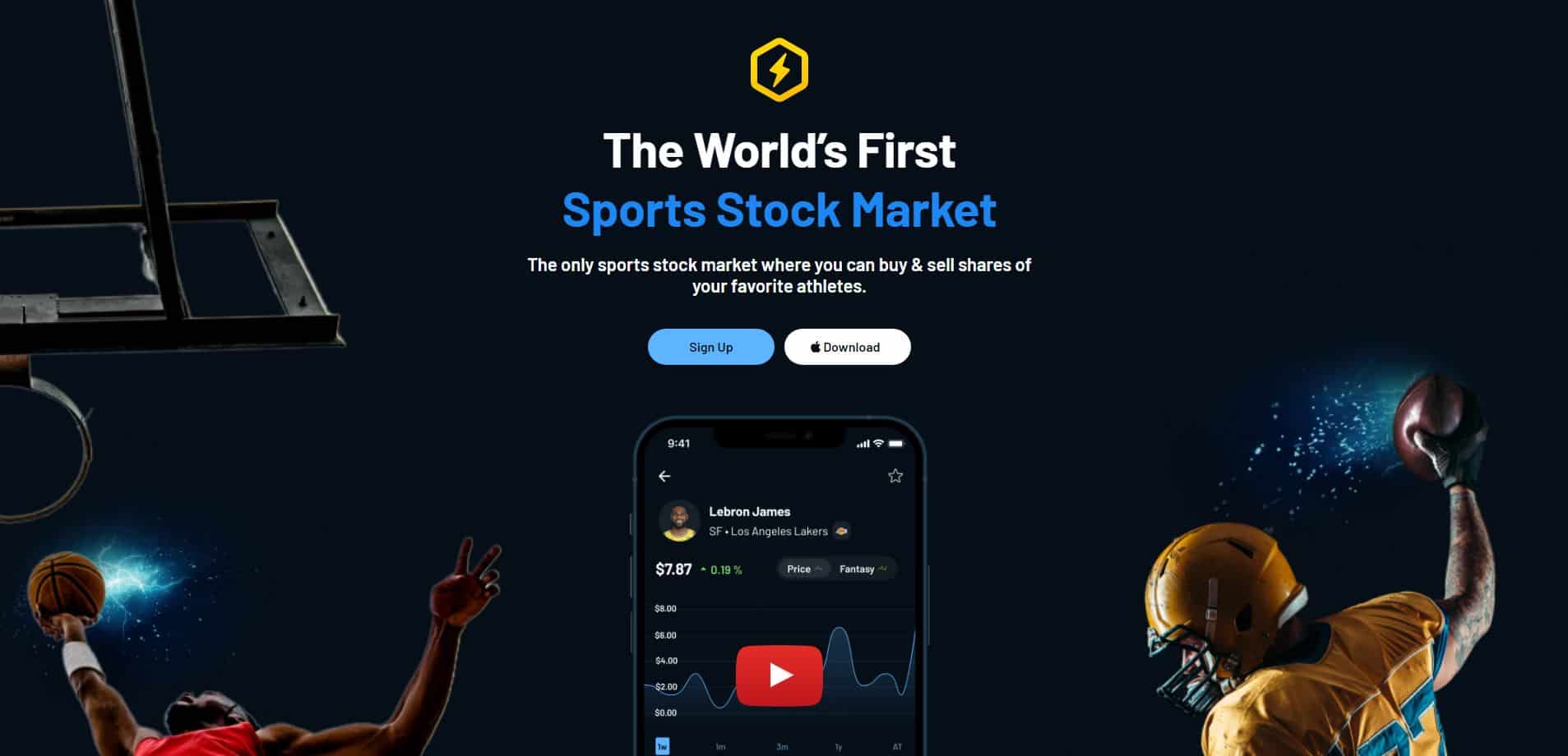 There's a new player in the fantasy sports world and it's Prediction Strike. We've all said before that we're "high on the stock" of a young up and comer, or even that we're "selling" on a veteran comeback. However, those have always just been expressions – until now.
Prediction Strike is bringing the stock market to the fantasy sports world. If you think people are sleeping on a player, you can now literally buy stock in them and make money off of the exchange.
How to Get Started
Currently, Prediction Strike is available for download in the App Store. If you don't use Apple iOS have no fear, Prediction Strike also allows you to access their game through their website and play with all of the same features.
Getting started couldn't be easier – after getting to the game via one of those two methods, you only need the real basic information to get your account started – log-in credentials, name, location, and birthday. Also, don't forget to use referral code "sgp" and get a free stock, with a $20 deposit, in the process. After filling all of that out, you'll be brought right to your portfolio page where you'll see your first free stock located.
The portfolio page and all of their features are easy and intuitive. They show the amount that you first spent on shares of a player alongside their current values. They also show recent changes in the price and the ability to sell those shares or to buy more in one of your players.
Buying/Selling
There are lots of ways to buy or sell players on Prediction Strike. The diversity of options allows you the ability to find value in a way that works for you. You can sort potential purchases by team in order to find that sleeper you've been eyeing for weeks. You also can check out the latest trends to find that guy who has slipped as of late. Plus their watch list function makes it even easier to keep tabs on the guys. When you've made the decision to buy, all you do is click 'buy' and enter the number of shares. It's that simple.
The same goes for selling a player. Finally, got the evaluation that you want? As long as that player is not in the middle of a game, you can click 'sell' and offload as much or as little of that player if you want. The money instantly appears in your account balance – no waiting.
Prediction Strike is currently available for NBA and NFL purchases, with more sports to come in the near future. So get started, and when you do, be sure to check out all out content here on SPGN in order to get the inside track on those sleepers.