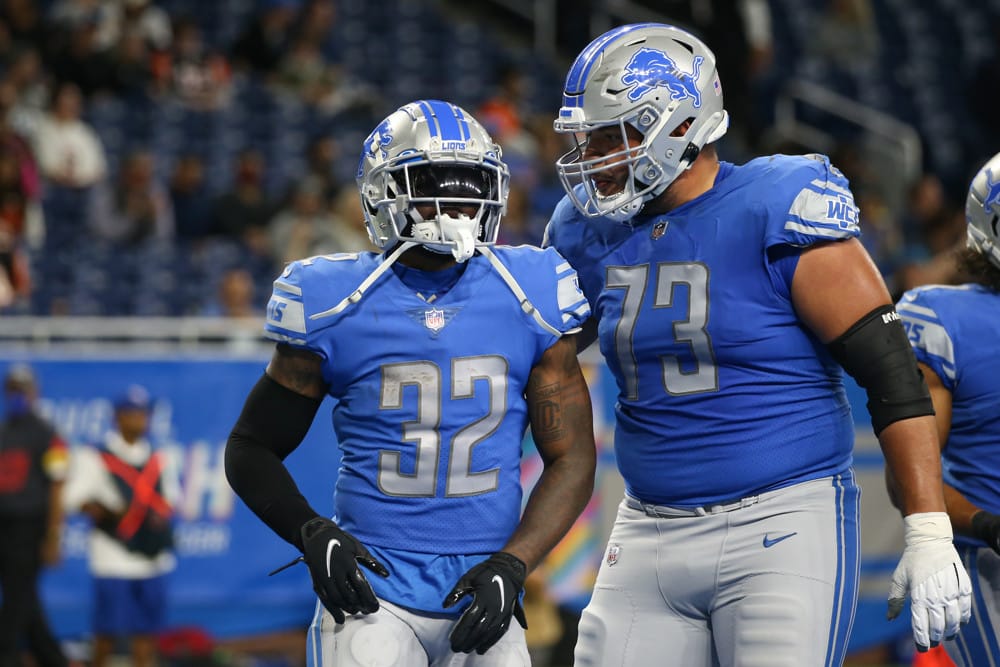 SGPN Fantasy Football Podcast Recap
Welcome to Episode 39 of the SGPN Fantasy Football Podcast! This week, Rod Villagomez welcomes back Justin Mark to the show. Justin and Rod help you set your expectations for some of your stud players based on their matchups during the fantasy football playoffs.
Will Jonathan Taylor continue his RB1 pace against a tough late season stretch? Do the Lions have enough to play for the rest of the season to keep D'Andre Swift motoring through the last few games of the year? Has Aaron Jones been too inconsistent to trust in a brutal Week 16 matchup? You never sit your studs, but what can we expect from Tyreek Hill as the fantasy playoffs begin? We answer all these Fantasy Football Playoffs questions and more on this week's episode.
If you're new to the show, you're in for a treat. Our show flows a little differently than most. We cover ten separate categories of a larger overall theme. The panel puts three minutes on the clock to discuss each. It's the fast-paced, hard-hitting fantasy football conversation you need to win your league.
As always, make sure to subscribe to the SGPN Fantasy Football Podcast on Apple and Spotify. Find Rod (@rjvillagomez), and Justin (@Mark87J) on Twitter.
Check What the SGPN fantasy football rankings and fantasy football projections.