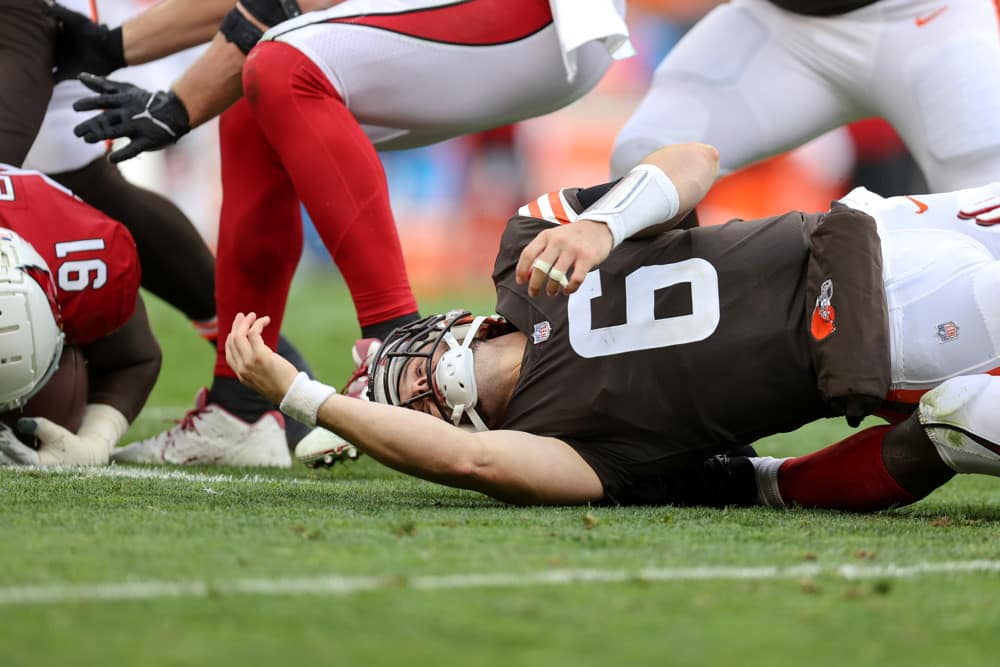 SGPN Fantasy Football Podcast Recap
Welcome to Episode 37 of the SGPN Fantasy Football Podcast! This week, Rod Villagomez welcomes back our SGPN Fantasy Football doc Sebastian Fearon to the show. Sebastian and Rod address the NFL Week 7 Injury concerns for ten players you have on your fantasy football rosters.
Baker Mayfield may say he is the only one who decides his fate, but is that true and can we trust him if he plays? What do we do with the Cleveland backfield now that both Nick Chubb and Kareem Hunt are on the shelf? Can you ever trust Christian McCaffery again the rest of this season? Will Russell Wilson help someone win when he comes back just in time for the fantasy football playoff push? We answer all these NFL Week 7 Injury questions and more on this week's episode.
If you're new to the show, you're in for a treat. Our show flows a little differently than most. We cover ten separate categories of a larger overall theme. The panel puts three minutes on the clock to discuss each. It's the fast-paced, hard-hitting fantasy football conversation you need to win your league.
As always, make sure to subscribe to the SGPN Fantasy Football Podcast on Apple and Spotify. Find Rod (@rjvillagomez), and Sebastian (@SGPNFootballDoc) on Twitter.
Check What the SGPN fantasy football rankings and fantasy football projections.