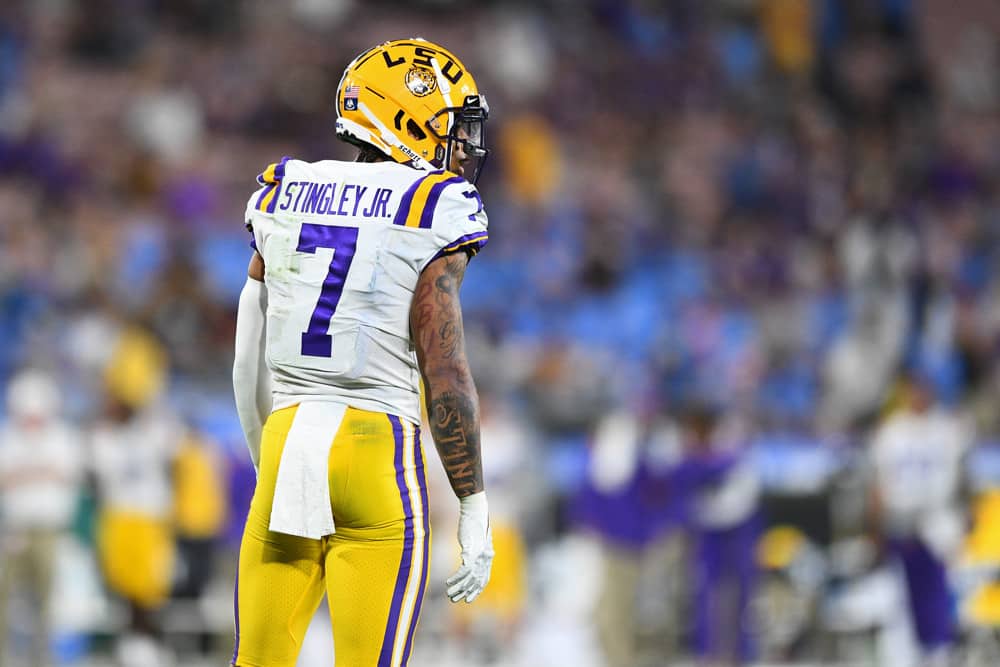 Week 6 is bringing us some much-needed conference rivalries. Hatred will be on the field between the teams and love will be flowing through us fans at home watching. As with most rivalries, many of these games are expected to be close, so we need to find you an edge to pick winners. This College Football Injury Report for Week 6 report will hopefully give you that boost!

College Football Injury Report: Oklahoma vs Texas
Odds: Oklahoma -3, O/U 63.5
Leg Injury, Initial Injury: 10/2/21
The Red River Rivalry always is a highly anticipated matchup despite the new players and faces every year. Well for Texas, the shuffling of players is coming earlier in the year than they would have liked. Last week, their super senior starting LG Denzel Okafor was carted off the field. Okafor just had leg surgery, solidifying the injury as season-ending.
Not only does this just affect the LG position but this forced Texas to shuffle their offensive line around. They moved their starting right tackle to the left guard spot and will now start a redshirt freshman at right tackle. Moving around your offensive line before the biggest game of your season isn't ideal. This was also an offensive line that helped this offense put up almost 44 points and 269 rush yards a game. We will see how this new line fares against a stout Oklahoma defense allowing only 19 points and 84 rushing yards a game.
Oklahoma Defense
Jalen Redmond (DT), Woodi Washington (CB)
Oklahoma is all of a sudden a defensive team? It sounds odd but this defense has been the reason this team is undefeated for the most part, only allowing 19 points a game. The Sooners have also not faced an offense as high-powered as this Texas team. This Oklahoma defense will have to face its biggest test of the year without two starters on the field. Starting defensive tackle Jalen Redmond suffered a meniscus tear two weeks ago and is expected to be out again on Saturday.
In just three games this year, he has racked up nine tackles, one and a half sacks, and a fumble recovery. This Sooners defense will also be missing their starting CB who is out indefinitely with an undisclosed injury. Woodi Washington is an experienced player who had two interceptions, four pass defenses, and 44 tackles last year. Texas is averaging 473 yards a game this year, and Oklahoma will have to rely on a couple of backups at key positions.
---
College Football Injury Report: Arkansas vs Ole Miss
Odds: Ole Miss -5.5, O/U 67
*First and foremost, the biggest injuries last week came to each teams' pride. Both teams had fooled themselves into believing they were actual threats in the SEC… just to get embarrassed last Saturday.*
Ole Miss Offense
Jerrion Ealy (RB), Caleb Warren (LG), Jonathan Mingo (WR)
Ole Miss and the Lane Train have been full steam ahead on offense this year as most expected. Heisman hopeful Matt Corral is leading this offense to an impressive 44.8 points and 549 yards per game. Unfortunately for the Rebels, they have two factors working against them this week; injuries and the Arkansas defense. Ole Miss is expected to be without THREE offensive starters this week.
Starting RB Jerrion Ealy is currently in the concussion protocol after a hit he suffered against Alabama last week. Ealy has been productive both on the ground and air this year, totaling 283 yards and a TD. He has a shot to play this week as he is officially listed as questionable but his status will need to be monitored. A key guy who has been opening up holes for him this year will be out for sure this week. Starting left guard Caleb Warren underwent ankle surgery this week and is out likely for the rest of the season.
Finally, starting WR Jonathan Mingo is expected to miss his second week with a foot injury. Mingo was ruled out right before the Bama game last week. He has been a very productive receiver this year, having 290 yards and three TDs this year. Averaging almost 100 yards and a TD a game, he will be missed on Saturday. Along with the injuries, Arkansas has been playing great defense this year. The Razorbacks are allowing only 19 points per game with an incredible 130 pass yards allowed a game.

College Football Injury Report: Georgia vs Auburn
Odds: Georgia -15.5, O/U 46.5
Auburn Defense
Owen Pappoe (LB), Zykevious Walker (DL)
The Auburn Tigers are tasked with the seemingly impossible this season, defeating this juggernaut Georgia team. The good news is that Auburn should be receiving some defensive reinforcements for this game. The first key piece expected to be back this week is junior linebacker Owen Pappoe. He is a team captain who missed the last two games after suffering an undisclosed leg injury against Penn State. He was able to return to practice in a limited fashion last week but was unavailable for the game last Saturday.
In a press conference on Wednesday, Auburn head coach Harsin was optimistic that Pappoe would be back. This guy was a tackling machine last year with 94 total and four sacks. Auburn will also see the addition of sophomore defensive lineman Zykeivous Walker. The young defensive tackle injured his arm against Georgia State and was unavailable against LSU. However, coach Harsin said this week that Walker is fine and will be available to play this week. Walker is a key rotational player on this defensive line that will be tasked with slowing down a Georgia offense that is rushing for 196 yards a game.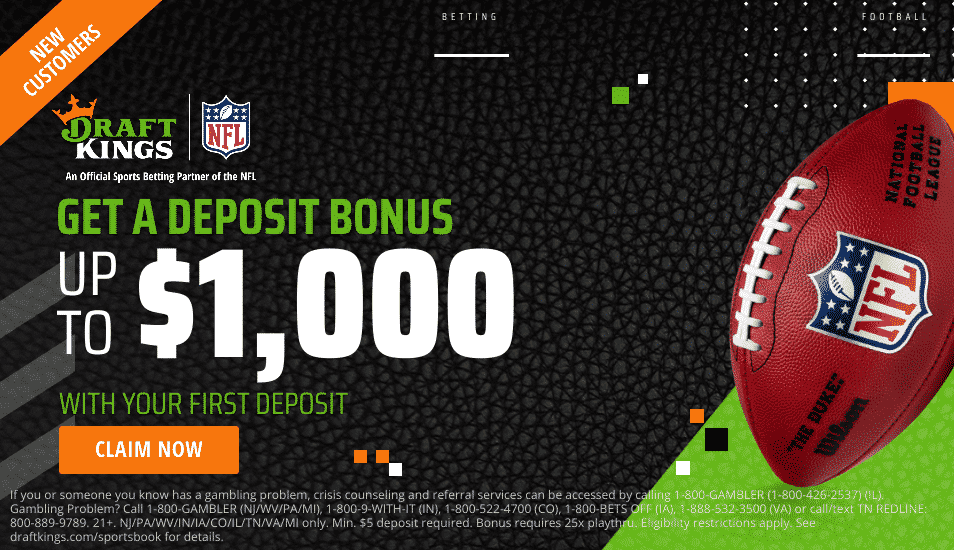 College Football Injury Report: LSU vs Kentucky
Odds: Kentucky -3, O/U 51
Marquan Mcall (NG) Kentucky
Leg Injury, Initial Injury: 10/2/21
In one of the true surprises of college football, Kentucky is currently 5-0 and looking to keep their undefeated season alive on Saturday. The Wildcats will have to do this without one of their best defensive players as they host LSU at home. Starting nose guard Marquan "Bully" Mcall suffered a leg injury last week that is going to sideline him for at least four weeks. With a nickname like "Bully", you know this guy is a force in the middle of the line. Mcall is a senior leader on this team who specializes in stuffing the run. He has also provided good pressure up the middle on opponent pass plays this year. Luckily for Kentucky, this LSU offense has not been very good at running the ball, only averaging about 70 yards a game.
Derek Stingley (CB) LSU
Foot surgery, Initial Injury: 9/18/21?
The LSU Tigers have been faced with a rocky road since winning their 2019 National Championship. Another big speed bump was announced this week as All American CB Derek Stingley is out indefinitely. Stingley suffered a foot injury over the summer but was able to play the first three games of the season. Unfortunately, Stingley reinjured the same injury sometime after the third game and recently underwent surgery on his foot. There is no timetable on his recovery and it is likely that this will end the former All Americans last college season.
The LSU DB has been a lockdown corner for the Tigers since his freshmen year when he had 6 interceptions. As a projected top five pick in the draft this year, it is unlikely Stingley will play college football again. The good news for LSU is that this Kentucky offense isn't very prolific through the air, averaging only 208 pass yards a game.
---
Time to start stacking up our winnings like names on an injury report! Follow me on Twitter @SGPNFootballDoc for NFL and CFB injury analysis and breakdowns all season!
RELATED CONTENT
College Football Fantasy Picks: DraftKings CFB Week 6 Targets & Values