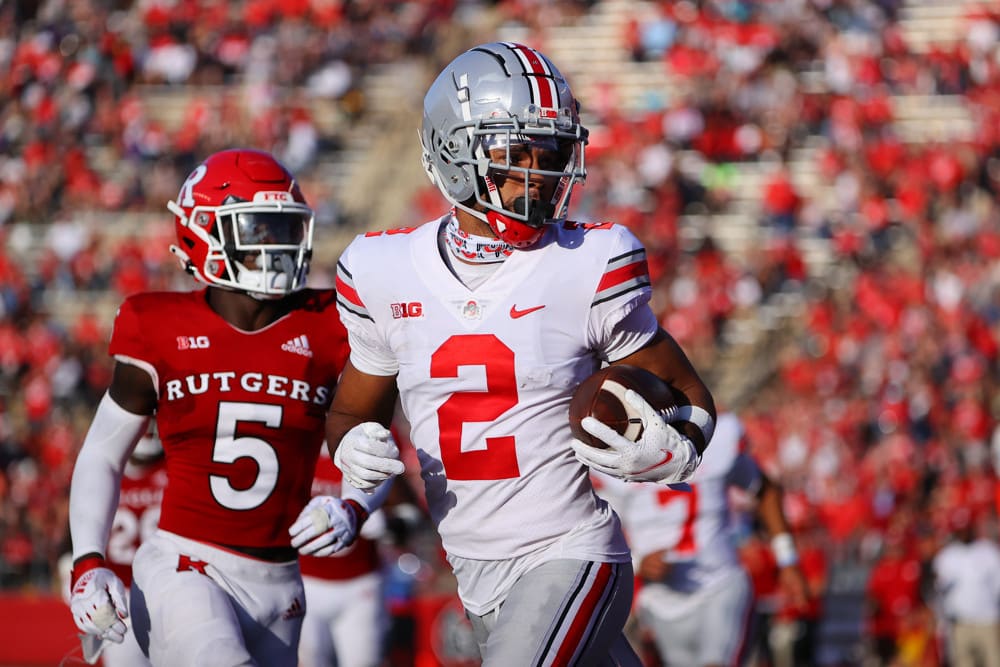 So Matt Corral and Ole Miss didn't quite have the game I envisioned. I'll head up to the chalkboard and write "Never Fade Bama" at least a dozen times. Oh well, on to Week 6 of our College Football Daily Fantasy Picks. As usual, for each position, I will highlight my favorite expensive option, my favorite middle-of-road option, and my favorite bargain bin player. Let's do this!
College Football Fantasy Picks: Quarterback
Malik Cunningham – Louisville ($9.7K)
You'll have to pay handsomely to roster the Louisville signal caller, but it's almost a foregone conclusion that Malik Cunningham will be worth his price tag. In fact, the Cardinals QB has been north of 30 fantasy points in all 5 of his games this season. Cunningham also has scored two rushing TDs in each game this season which places him with the 2nd most in the country.
Rushing Touchdown Leaders

Rasheen Ali- 11
QB Malik Cunningham- 10
B.J. Baylor- 9
QB Adrian Martinez- 9
Jaren Mangham-9

— CFB Home (@CFBHome) October 4, 2021
This Saturday, UVA and their 96th ranked defense come into town which is one of the juiciest matchups on the slate. You are going to want pieces of the Louisville squad and for me, that'll start with their QB even at his hefty cost.
Hank Bachmeier – Boise State ($7K)
The Broncos, and their 2-3 record, have had a rough start to the season but the blame shouldn't be placed on the shoulders of Hank Backmeier. The junior QB is averaging over 300 passing yards per game and has tossed 11 TDs to just 4 INTs. Boise State has moved to more of an air raid offensive approach this season and the passing stats have come along for the ride.
Boise has a tough matchup at BYU on Saturday and enters the game as a 5 point dog. There are going to be some points scored in this contest and Boise will have to pass often to keep up. It's a fair price for one of the more consistent fantasy producers in college football.
Garrett Shrader – Syracuse ($6.7K)
I have no idea why it took so long but Syracuse finally benched Tommy DeVito in favor of the transfer from Mississippi St – Garrett Shrader. While throwing the ball down the field has never been Shrader's forte, the fantasy points he gets with his legs is appealing at such an affordable price.
Over the last three games, Shrader has 7 rushing TDs. It all came together last week where the sophomore from Charlotte threw for 150 and a TD while also rushing for 137 yards and 3 TDs. Find me another QB less than $7K that put up 43 fantasy points last week.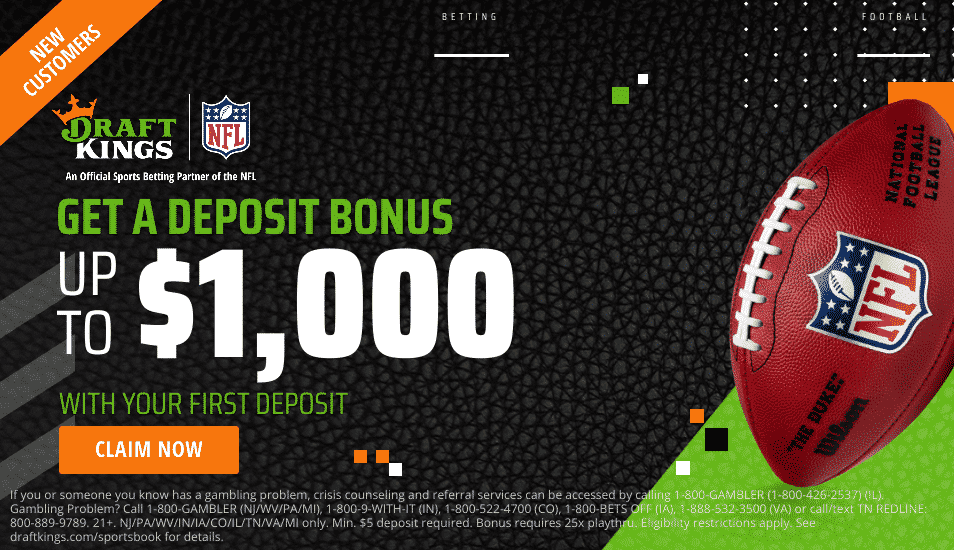 College Football Fantasy Picks: RB's
Tiyon Evans – Tennessee ($6.9K)
The Vols just exploded for 62 points at Missouri last week and Tiyon Evans played a major role in the blowout win. This weekend, Tennessee comes home and welcomes South Carolina into town. The Gamecocks are struggling and don't exactly have the best defense in the division so expect another stellar offensive output for Josh Heupel's crew.
Week 5 Performance

RB Tiyon Evans – Tennessee

• 156 rushing yards 3 TDs
• 10.4 ypc pic.twitter.com/695noFqOBS

— NCAAF Nation (@NCAAFNation247) October 5, 2021
It appears Evans has secured the lead role in the Vols backfield after gaining 156 yards and 3 TDs on 15 carries last week. Bijan Robinson ($9.3K) and Kenneth Walker III ($8.1K) have been tremendous fantasy producers this season but have expensive price tags and not the best of matchups. It might make sense to save some coin at the RB position and if so, Evans has a lot of appeal.
Zamir White – Georgia ($6K)
Zamir White is one of the best RBs in the SEC but is priced low due to a lack of volume in this Bulldog offense. Georgia actually has five RBs that have received over 20 carries so far this season. However, as they get into the meat of their SEC schedule, I expect the Dawgs to rely on their primary ball carriers and that starts with Zamir White.
Last week in the blowout vs Arkansas, White toted the rock 16 times for 68 yards and 2 TDs. I'd expect a similar stat line this week at Auburn, which may be a bit closer of a game than most expect.
Jalen Mitchell – Louisville ($4.6K)
I previously mentioned that UVA has the 96th ranked defense in the nation. Well, they are even worse against the run than they are vs the pass. The Wahoos are currently giving up 194.8 yards per game on the ground which places them 110th in all college football. I love rostering Jalen Mitchell in this matchup, especially at this price.
Mitchell has more than triple the number of carries as the next Louisville RB but only 1 TD on the year. While it's true that Malik Cunningham vultures the rushing TDs on this offense, I expect the Louisville ground game to go wild on Saturday. Look for Mitchell to cross the goal line at least one more time this week.

College Football Fantasy Picks: WR/TE's
Chris Olave – Ohio State ($7.6K)
If you read my DFS column every week, you'll often find a Buckeye WR in this section. Chris Olave and Garrett Wilson ($6.8K) form the best duo of wideouts in the country and consistently produce from a fantasy perspective. I usually take the less expensive option but I found myself flush with cash this week so give me Olave.
In three out of Ohio State's four games this season, Olave has surpassed the century mark and has 5 TDs on the year. Maryland's defense is nothing to write home about so expect the offensive fireworks to continue. This matchup has the highest O/U (70.5) of any game on the slate making either Buckeye WR a good option.
Jaquarii Roberson – Wake Forest ($6.4K)
After a breakout season a year ago, Jaquarii Roberson started 2021 a bit sluggish. To make matters worse, DraftKings had high price tags next to his name. I waited for his cost to drop and then pounced on the Demon Deacon WR last week for only $5.2K. In return, Roberson put up his best game of the season, reeling in 6 catches for 135 yards vs Louisville.
While Wake Forest has a trio of fine WRs, Roberson reminded folks that he's their top dog. I expect the success to continue this week vs Syracuse. He's a bit more expensive but he'll pay dividends.
Keytaon Thompson – Virginia ($4.6K)
So we've established that UVA cannot play a lick of defense. Therefore, they need to outscore teams to win and most of that has been done through the air. QB Brennan Armstrong is second in the nation, throwing for 394.6 yards per game. The Cavs have a trio of fine pass catchers but Keytaon Thompson is the least expensive and might be the most explosive. Plus, they'll give Thompson some carries too.
KEYTAON THOMPSON JUST COOKED A WHOLE TEAM

— PFF Draft (@PFF_College) September 5, 2021
Dontayvion Wicks ($7K) and Billy Kemp (6.5K) are more reliable and will probably see more targets, but when you watch a UVA game, it's Thompson that stands out. At the more attractive price, I'm all about Keytaon Thompson this week.
---
College Football Predictions Week 6 (Ep. 1106)
College Football Week 6 Preview & Picks | The College Football Experience (Ep. 859)