Everybody's favorite Tuesday night action is upon us again. Dana White's Contender Series is back for Week 6, live from the Apex in Las Vegas. The contracts have slowed down a little bit and fighters are going to have to lay it all on the line. If you're feeling like you want to put it all on the line, we have your picks for this Tuesday.

Dana White's Contender Series – Week 6 Predictions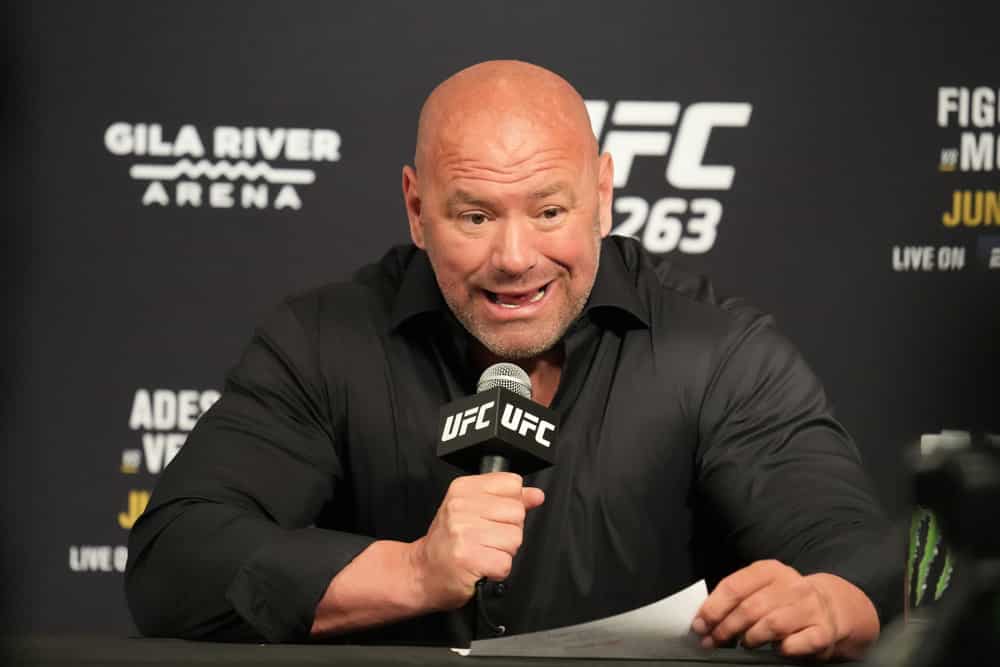 Shimon Smotritsky (+135) vs Mike Malott
Part of what I like about Smotritsky is that he has a lot of the same stand-up skills as we just saw out of Daniel Zellhuber. He's very quick on the feet and has a lot of power. His kicks come with virtually no warning and his favorite to use is a switch kick to the head. In addition to looking like a killer on the feet, he's as strong as a bull. His takedown game isn't bad, but it largely relies on inside trips, which can be lower percentage against well-versed opponents. Malott is exactly that – a well-versed opponent, who knows how to stuff a takedown. He also has a good takedown game of his own. The problem for Malott is that I think he's at a real disadvantage on the feet and he hasn't shot a takedown in nearly five years (largely due to some long layoffs). Malott may also be a tad overrated here due to a win over Solomon Renfro.
While that was a good win, I don't expect him to be able to duplicate that success on the feet all too often. Smotritsky should roll on the feet and ultimately is exactly what Dana is looking for on Contender Series.
Carlos Hernandez (-110) vs Daniel Barez
When you watch Daniel Barez fight, you have to love his leg kicks. He generates a ton of power with them and they have even helped him finish some fights. However, I do have some issues with them, despite how good they look. Firstly, it opens him up to takedowns and his defense of those may already be a tad suspect. He also typically does not include them in a combination. These two things are equally bad when fighting someone like Carlos Hernandez. Hernandez has some good counters, both when striking and transferring to the grappling realm. He comes over the top when someone throws leg kicks and intends to hurt. He also does a good job of working leg kicks into the ends of his own combinations. All of these things add up to Hernandez just being a much more complete fighter and my pick here. I would also expect him to get a contract on the Contender Series thanks to being in a high-need division (flyweight).
Fernie Garcia (-240) vs Joshua Weems
These two fighters are complete opposites of one another. Weems fights wildly and throws bombs every chance he gets. He rushes forward and isn't afraid to take a punch. Garcia on the other hand is calm and collected. He throws his jab out regularly to back up his opponent and then cuts the cage off. His patience is so pronounced that I actually worry a bit if Dana is going to appreciate his skills on the Contender Series. With that being said, I think his approach is better for winning a fight, even if it might not be for winning a contract.
Joseph Holmes (-400) vs Shonte Barnes
This fight is one of the hardest to call on the whole Contender Series card. On one hand, I believe Joseph Holmes would roll very easily if he decided that he was going to do nothing but grapple in this fight. He has very good wrestling skills, and he transitions well, particularly to the back. The problem is that he rarely initiates the grappling himself. Most of what I've seen from him in that department is from stuffing someone else and doing something like hitting a switch to on top. Yet, he'll at least try to trade with Barnes for a while, who is a much better and faster striker. However, the aggression of Barnes will probably lead him to a couple of clinches. My final decision is that I think "Ugly Man" will get Barnes down at least once and that may be enough.
Genaro Valdez (-425) vs Patrik White
My pick here is simple. I'm taking Genaro Valdez, but I'm doing so more as a fade to Patrik White than anything else. He's faced some real pathetic competition in Alaska FC. In addition, he's looked pretty bad in doing it. In one fight I caught, he was facing someone in their pro debut despite it being his eighth fight. He was almost immediately taken down and reversed the position with pure muscle before nearly giving the position right back. Against someone with skills like Valdez, that isn't going to work and he's going to find himself in trouble early and often.

Don't forget to check out all of our MMA coverage on SGPN, including our UFC picks posted each week. And remember to listen and subscribe to the MMA Gambling Podcast, where you can get even more Contender Series and UFC insight each week.