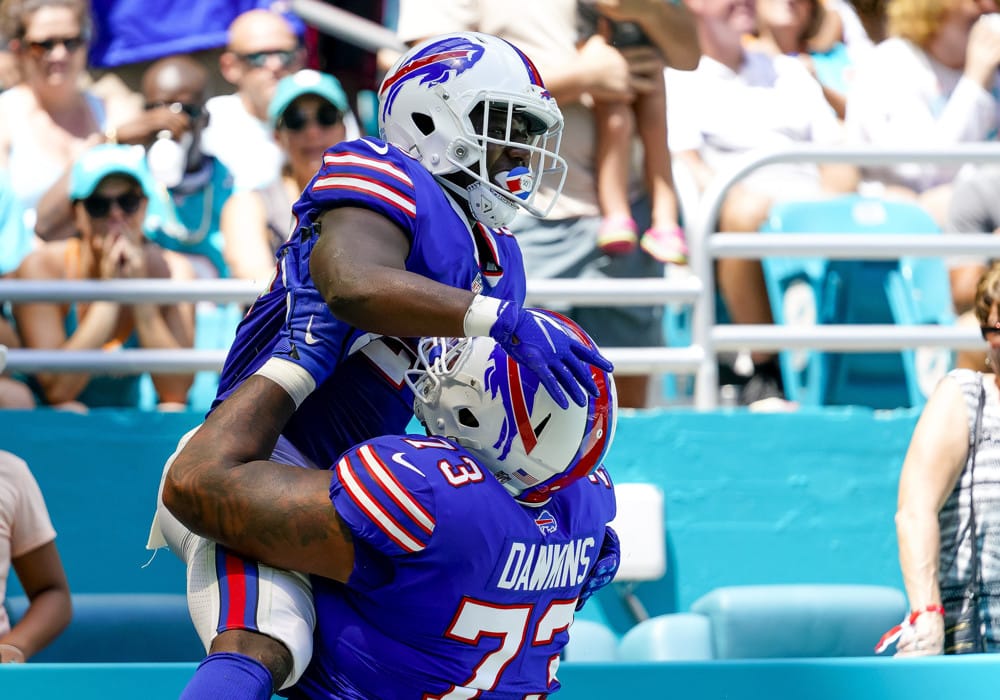 Clicking this link means you are still alive for this round of Week 4 NFL Survivor Pool picks.
Sadly, last week's picks were a final second Younghoe Koo field goal away from going three out of four again. Cincinnati proved to be better than anticipated and knocked off the Steelers as well. All in all two out of four picks were winners. It's time to do better this week. To that end, the following suggestions are teams that you could save for later. Still, their matchups this week are about as sure as they will likely be all season. So, taking them this week will help you advance again to make a Week 5 pick.
Each week, this article will help you identify some of the best picks to help you live to play another week. Point spreads go a long way to provide context for potential good plays, so to that end, they will be included with each pick. Find these lines courtesy of our friends at Tallysight.
Week 4 NFL Survivor Pool Picks
Tennessee Titans (-6.5 @ N.Y. Jets)
The Titans entered the 2021 season loaded with offensive firepower. They stocked their shelves even further by adding Julio Jones. None of that mattered in Week 1 as the Titans weapons misfired in their opener against the Cardinals. Tennessee fans witnessed Derrick Henry gain only 58 yards on his 17 carries. They also watched A.J. Brown and Julio Jones combine for only 78 receiving yards. Of course that was then and now it seems the rust has been knocked off and the Titans are looking more Titan-like. Despite the possibility of both Brown and Jones missing this game, the Tennessee offense is still powerful enough to do work. Even if Tannehill hands the ball off 30 times to Henry, that should be all the Titans will need to beat the winless Jets.
https://twitter.com/Titans/status/1442191546783256577
Much like his fellow rookie starting quarterbacks, Zach Wilson is proving that the NFL learning curve is steep. After a decent showing in his pro debut, Wilson's stats have diminished over the last two games. Last week he and his team suffered the worst of it in the game against the Broncos. In that game, the Jets only mustered 162 yards of total offense in a scoreless outing. On the other side of the ball, the New York defense has done little to stop their opponents rushing attacks. The squad has allowed over 100 yards rushing to opposing running backs. They will be facing a team with the ability to double that number if given the chance. Should Henry get going, this will not be pretty. Fading the Jets is easy, but it's even easier for this Week 4 NFL Survivor Pool pick.
---
Kansas City Chiefs (-6.5 @ Philadelphia Eagles)
Want to fire up a team that was favored to go back to the Super Bowl? Put them in a situation to lose three games in a row for the first time since their MVP quarterback became a starter. This is the situation Kansas City finds itself heading into Philadelphia. After a tough loss to Baltimore, the hangover carried over to last week's game against the Chargers. This pick is not one to overthink, but it does need some more explanation. It might seem like it's a better idea to hold on to the Chiefs for later. While that might have been true of last season's Kansas City team, this year feels slightly different. The reigning AFC champs have proven fallible and there is a little more doubt in every game going forward. With that in mind, picking them now while they are good and angry is a wise move.
https://twitter.com/Chiefs/status/1442204758178246656
Their get right game will come at the expense of the Eagles. Philadelphia was just embarrassed by the Cowboys on Monday Night Football. While it hasn't been all bad for Jalen Hurts this season, it hasn't been all good either. They did win their season opener against the Falcons. They were not as fortunate the next week falling to San Francisco. Overall, it's just been another frustrating start for the City of Brotherly Love and it doesn't look like relief will come this week. For whatever reason, offensive coordinator Nick Sirianni abandoned the run game last week. It didn't work in Dallas, and iit certainly won't work against Kansas City. When it comes down to it, this game is not so much as Philly's lack of ability. Instead, this is just about meeting the wrong opponent at the wrong time.

---
Green Bay Packers (-6.5 vs. Pittsburgh Steelers)
This may smell like a trap game for the Green Bay Packers. Last Sunday night, Aaron Rodgers did Aaron Rodgers things against the team that passed on him. Although, he didn't do it alone as he once again had the help of Aaron Jones and Davante Adams. The three have found a groove since their Week 1 embarrassment at the hands of the Saints. Together, they have strung together back-to-back wins against some tough opposition. Jones has accounted for five touchdowns over the last two games by himself. He's turned into a one-man wrecking ball and he's got the Green Bay offense swinging hard with him. The momentum the Packers have built up over the last two weeks is in stark contrast to their opponent. They should ride this momentum to another win.
A walk-off win in Week 3!

Packers Daily ⤵️ pic.twitter.com/wXAaYsSqEA

— Green Bay Packers (@packers) September 27, 2021
As for the Steelers, they enjoyed their season opener. Pittsburgh outdueled the Bills in Week 1 coming away with a 23-16 victory. Unfortunately, they followed that performance with two straight losses to both the Raiders and the Bengals. Whatever isn't working for the black and gold has not been fixed over the last two weeks. What makes matters worse is the fact that the Steelers defense now has to face a quarterback who has all of his confidence, and nothing to lose. It's a combination that spells all bad things for Ben Roethlisberger and his team. This is a Week 4 NFL Survivor Pool pick that will not disappoint.
---
Buffalo Bills (-16.5 vs. Houston Texans)
You can tell by the line on this game that no one is giving the Texans a shot in this one. Which seems fair considering that since Buffalo lost to Pittsburgh in Week 1, they have gone on to demolish their next two opponents. The week after their loss, they shut out the Dolphins while dropping 35 points on the Miami defense. Last week, they ran up the score again, hanging 43 points on Washington allowing only 21 in return. Every part of Josh Allen's game is hitting and he is surrounded by equally talented players. Both Zack Moss and Devin Singletary have contributed to the ground game. Even Cole Beasley and Emmanuel Sanders are bolstering the Stefon Diggs led wide receiving corps. It's hard to bet against a team that is firing on all cylinders right now. Now is as good a time as any to select them in your pools.
https://twitter.com/BuffaloBills/status/1443239897289175040
The Texans have been a team on the slide since their Week 1 win against the Jaguars. To make matters worse, Davis Mills will once again assume the starting quarterback role for Houston. In his start last week, Mills and the Texans' offense was not at all productive. Outside of Brandin Cooks, who accounted for 112 of Mills' 168 passing yards, no other receiver had more than 32 yards. Neither running back could gain any ground as both Mark Ingram Jr. and David Johnson eclipsed 25 rushing yards. It's hard to win games when you can't move the ball. They'll need to do that against the Bills this week if they want to win. But they can't, so they won't.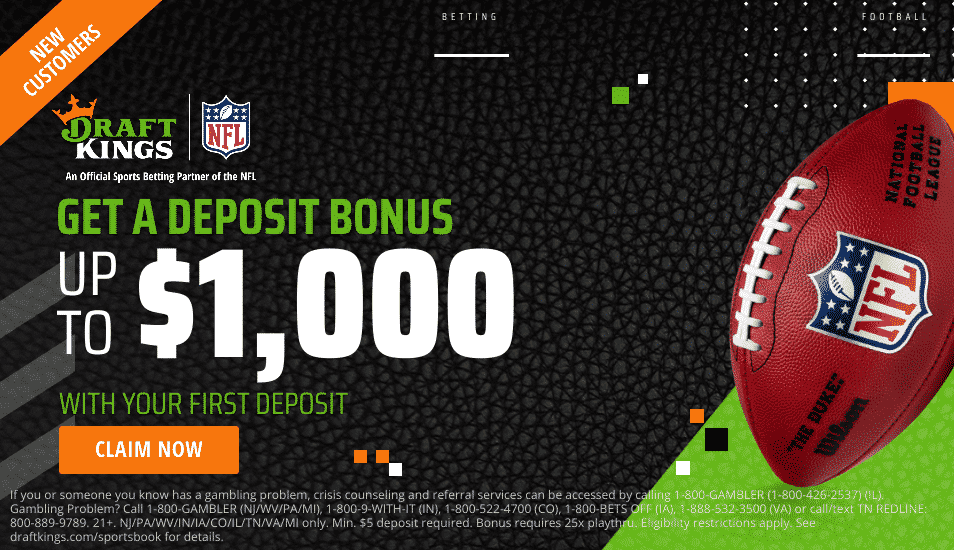 ---
More NFL Content
Dallas Debacle and Eagles vs Chiefs Preview | Diehard Eagles (Ep. 42)
NFL Predictions Week 4 (Ep. 1104)
NFL Week 4 Referee Betting Stats & Trends